I like putting together little food gifts for the holidays. I love wrapping up something delicious from the kitchen and giving it to friends and family. Bite-size sweets like these Raspberry Almond Tarts are perfect candidates for just that.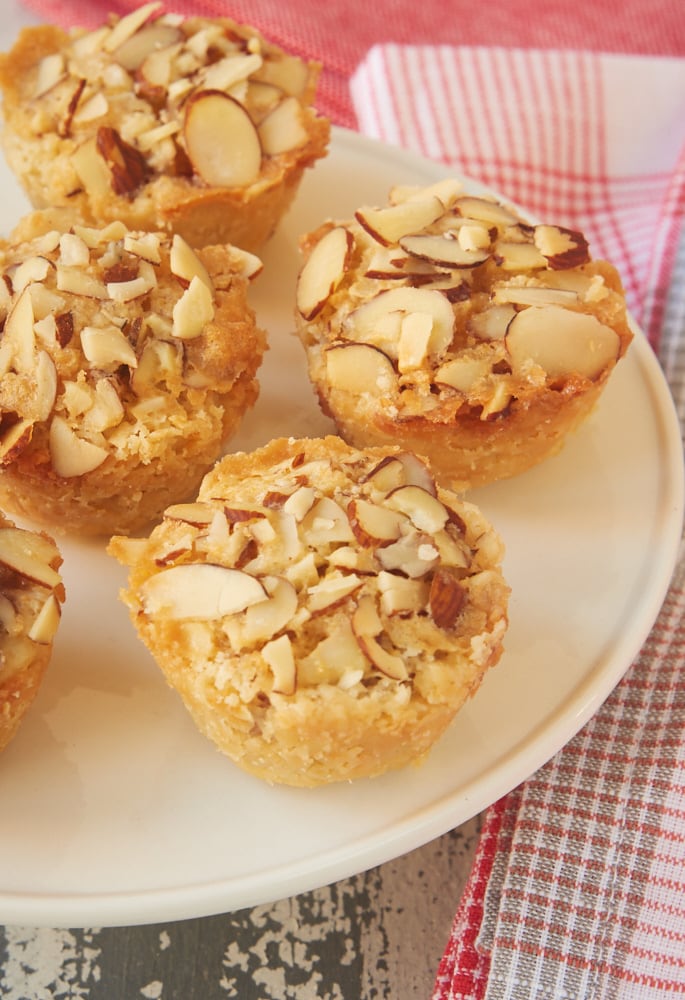 These little tarts combine sweet raspberry preserves with almond paste for an absolutely lovely flavor. The two complement each other so very well. Add even more almonds on top, and you've got a whole lot of flavor packed into a small package.


My love of baking with preserves is well documented here on BoB. I have several varieties in my refrigerator at any given time because they're such a great way to add fruity flavor to baked goods. I like to use raspberry preserves for these tarts, but you can use any flavor you like. Or make a variety!
One of the best things about these little tarts is the dough. The cream cheese makes the dough so easy to handle, plus it adds a wonderful flavor. Also, you don't have to roll out this dough. Just place a portion of it in the muffin cup and press down to cover the bottom and sides of the cup. You can do this with your fingers or a handle of a wooden spoon. If you have a tart tamper, this is a perfect use for it.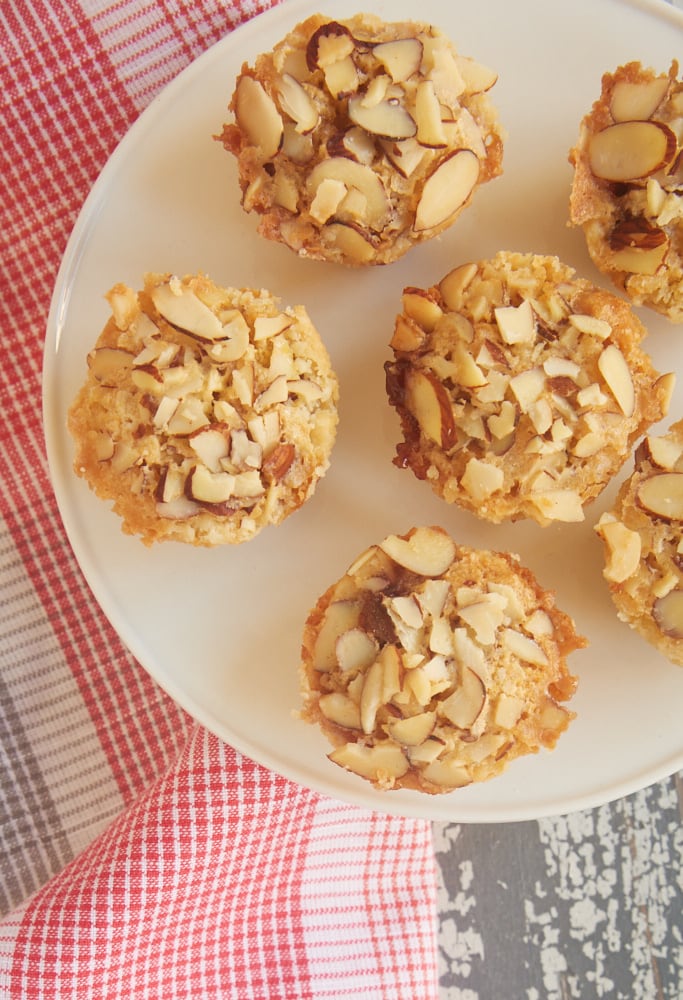 I'll give you one more really great tip for dividing up the dough. If you weigh the dough, then you can simply divide the total weight by 24 to determine how much each individual portion of dough should weigh. Then just pinch off the correctly sized portions of dough. It saves time and takes the guess work out of trying to make 24 equal portions.
These little tarts are so delicious! I love the combination of raspberry and almond. And I especially love that such a simple list of ingredients can make something so fantastic!
Find more mini desserts in the Recipe Index.
This post contains affiliate links. If you make a purchase through one of the links, I'll receive a
small commission at no additional cost to you.