Caramel, chocolate, and pecans are three of my favorite things. So it's not surprising that turtle desserts are pretty much irresistible to me. A while back, I saw a layered turtle pie somewhere and immediately moved it to the top of my recipe ideas list.
This tart is made of three simple layers. It starts with a shortbread crust filled with pecans. Next comes a layer of gooey caramel. Then there's the chocolate ganache and a sprinkling of pecans to finish. Seriously, who could resist that?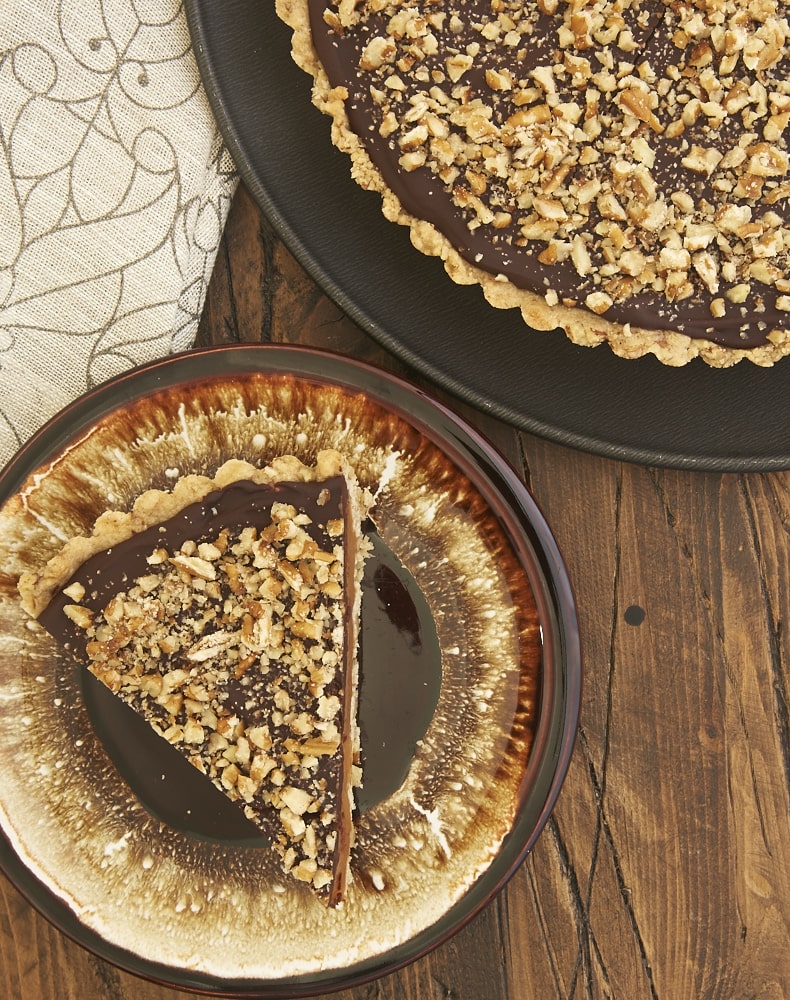 You'll be surprised how quick and easy this dessert is to make! There's a bit of downtime while you cool the crust and refrigerate the layers, but the active time is surprisingly low.
And the end result is really just gorgeous and every bit as delicious. I confess that Quinn and I kept this tart all to ourselves. And we ate every single bite. And then we were sad when it was gone. If you're making this tart to share with friends, you might want to make a second one to keep for yourself.
This post contains affiliate links.