September 9, 2006
Cream Cheese Biscuits and Chocolate Gravy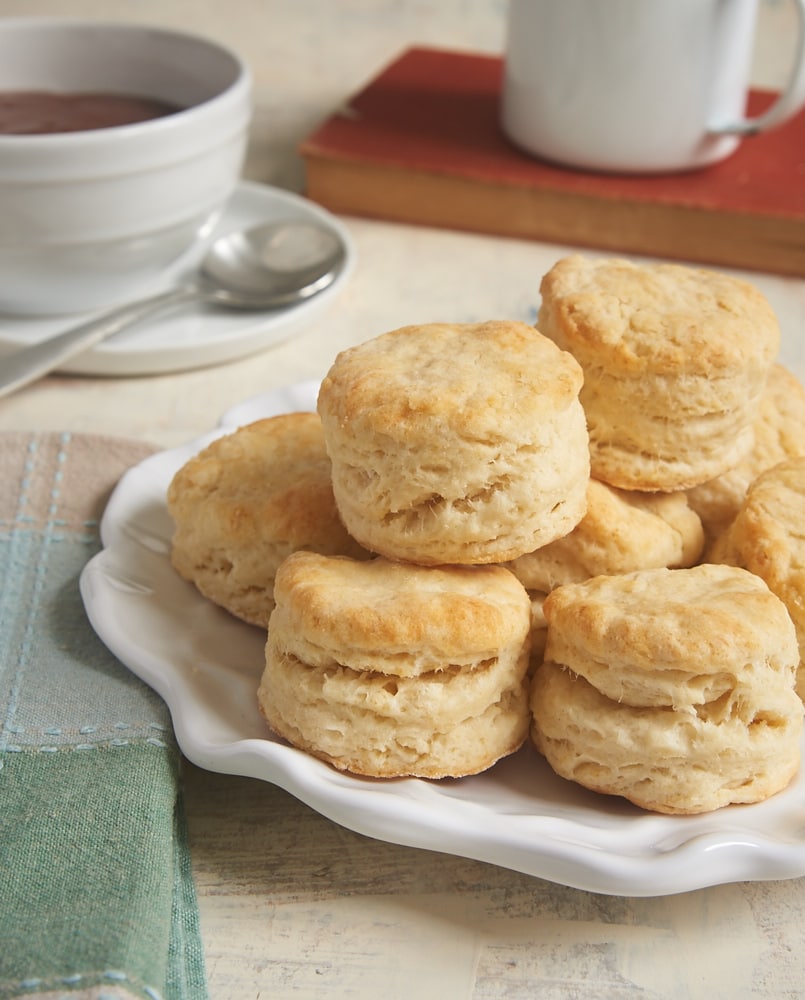 Yes, that's right. Chocolate gravy. Quinn had never heard of chocolate gravy when we met, but I quickly introduced him and he's been much happier ever since. Basically, imagine chocolate with the consistency of gravy. I am quick to tell you that I don't like gravy at all. Not even a little. But, chocolate gravy… well, that's another story. It's so wonderfully thick and chocolate-y. Actually, it's more than wonderful, and I'm not sure any words I can use here would do it justice.

Let's get the biscuits out of the way first. They're much like traditional biscuits, but they're made softer and bolder with a bit of cream cheese added to the dough. They mix up quickly and don't require any rolling. Just pat the dough out on a lightly floured surface and cut them out. And their flavor goes so well with chocolate gravy!
While the biscuits are cooking, there's just enough time to whip up some chocolate gravy. I admit that I don't know the exact origin of this recipe. I've tried many recipes over the years, and this one works best for me.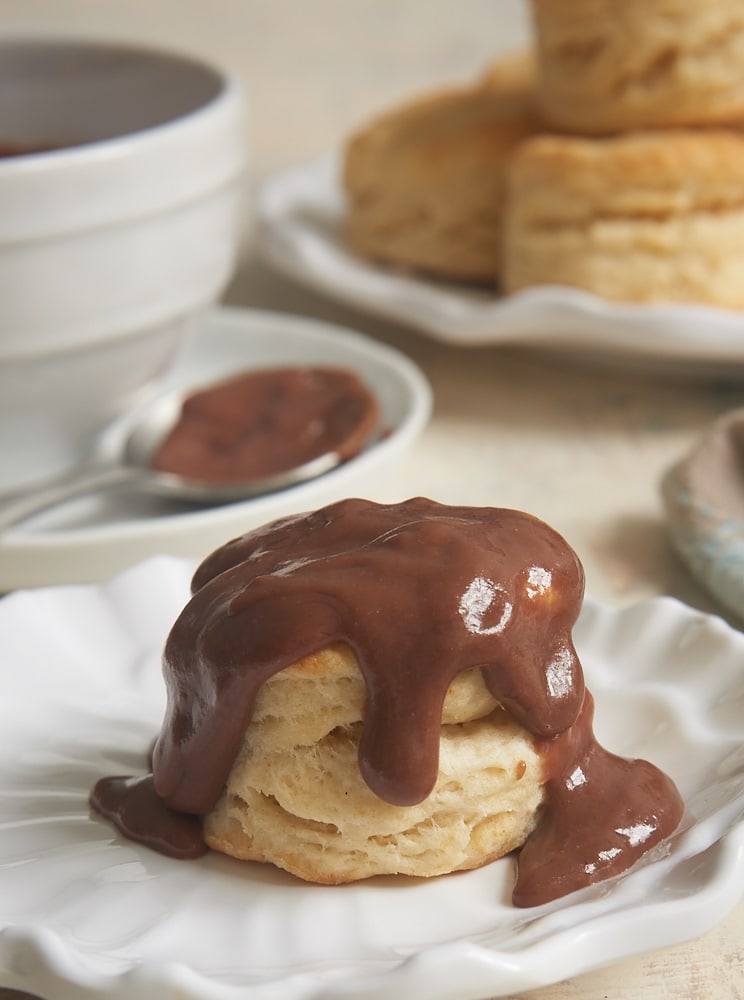 If you've ever made chocolate pudding, you'll notice some similarities in the method for making chocolate gravy. The ingredients are a little different, but it's still cooked on the stovetop with a good bit of whisking. It's so, so simple to make that you're likely to find yourself making it often.
This is one of our favorite lazy day breakfasts. For those of you unfamiliar with chocolate gravy, I suggest that you become familiar with it as soon as possible. It is definitely one of my very favorite things. It's good on any kind of biscuits, but the cream cheese biscuits are especially good. Whether or not you've ever had chocolate gravy, I hope you'll be inspired to whip up some for a breakfast treat!
Visit the Recipe Index for more breakfast recipes!
Cream Cheese Biscuits and Chocolate Gravy
Yield: 12 biscuits
Prep Time:25 minutes
Cook Time:16 minutes
Cream Cheese Biscuits and Chocolate Gravy are long-time favorite for a sweet breakfast or brunch treat!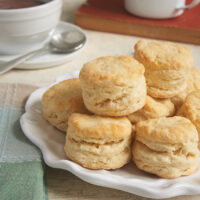 Ingredients:
For the biscuits:
2 cups all-purpose flour
1 tablespoon baking powder
1/2 teaspoon salt
4 ounces cream cheese, softened and cut into 1/2-inch pieces
1/4 cup unsalted butter, softened and cut into 1/2-inch pieces
1/2 cup milk
For the chocolate gravy:
1/3 cup granulated sugar
1 & 1/2 tablespoons all-purpose flour
1 & 1/2 tablespoons unsweetened cocoa powder
1/2 cup milk
1/2 cup water
1/4 cup unsalted butter, cut into small pieces
1 teaspoon vanilla extract
Directions:
To make the biscuits:
Preheat oven to 425°F. Line a baking sheet with parchment paper or a silicone liner.
Whisk together the flour, baking powder, and salt.
Add the cream cheese and butter. Mix with a pastry blender, a fork, or your fingers just until combined.
Add the milk, and continue mixing just until the dough comes together.
Transfer the dough to a lightly floured surface. Use your hands to pat the dough to about a 3/4-inch thickness.
Use a 2-inch round biscuit cutter to cut out the biscuits. After you've cut out as many biscuits as you can, gather the dough once more and cut out the remaining biscuits.
Transfer the biscuits to the prepared pan. Place them close together for softer sides or further apart for crisper sides.
Bake 14 to 16 minutes, or until lightly browned.
To make the chocolate gravy:
In a medium saucepan over medium heat, whisk together the sugar, flour, cocoa, milk, and water. Bring to a boil, stirring constantly. Continue cooking and stirring until thickened (about 3 or 4 minutes).
Remove from heat and stir in the butter and vanilla. Serve warm over biscuits.