August 13, 2006
Cream Cheese Pound Cake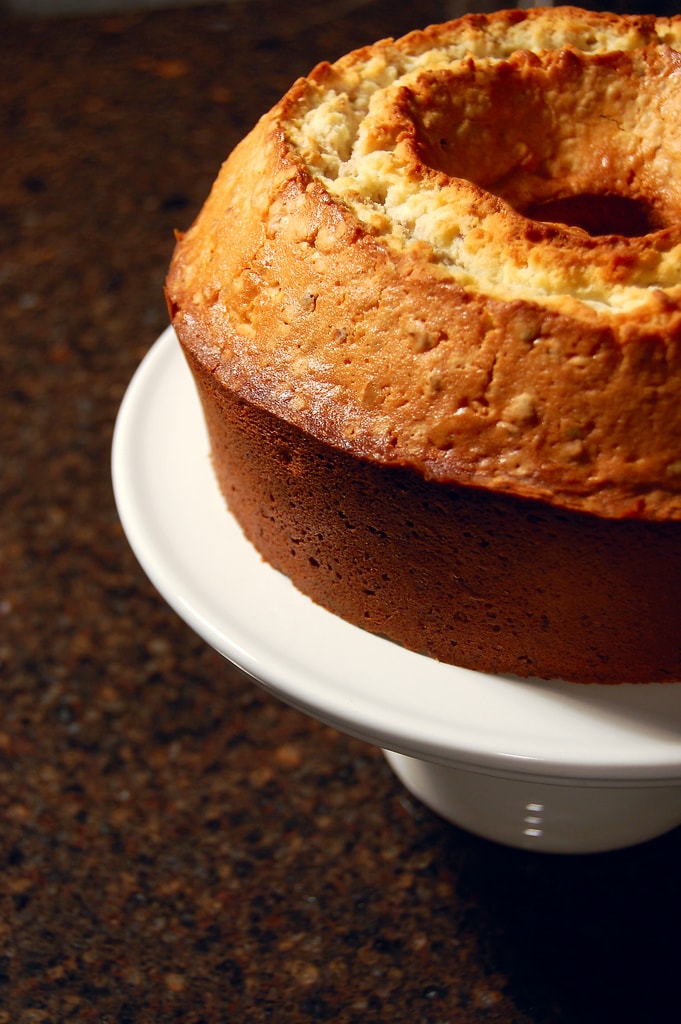 A few weeks ago, I was on a frantic mission to buy a new tube pan for a recipe I wanted to make. I mean, I had to have this pan. So, I found the one I wanted, bought it, and brought it home. The trouble was I couldn't remember which recipe I wanted to make. I knew it was a cream cheese pound cake, but I had no idea which cookbook it was in.
I won't go into my desperate attempts to organize my recipes more effectively. I'm sure we all have those problems. Finally, I rediscovered the recipe in The Southern Living Cookbook and decided to go ahead and make it before I lost it again.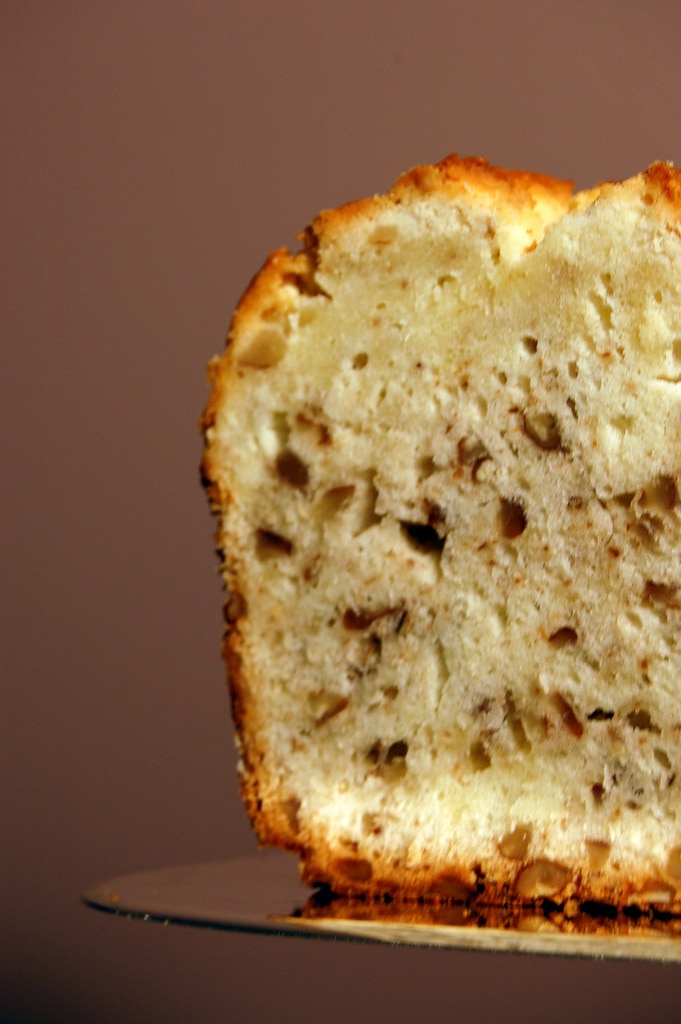 What appealed to me about this cake was the pecans (oh, how I love them) in the batter and the crust. Most pound cakes I've ever had didn't include nuts of any kind. Of course, the presence of cream cheese is always a plus for me as well.
As cakes go, this one was relatively simple. We could hardly wait to try a slice. The smell was incredible. We were definitely not disappointed. This cake is quite good. The cream cheese adds a wonderful, rich flavor. The best part is the crust and, more specifically, the pecans in the crust. There is a level of difficulty added by trying to get crust in every bite.