August 13, 2006
Cream Cheese Pound Cake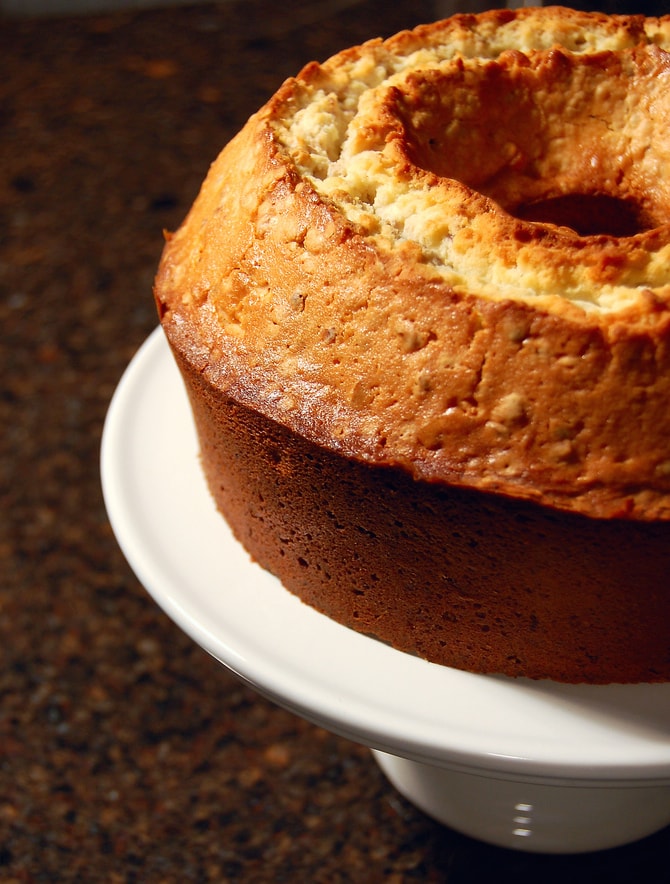 A few weeks ago, I was on a frantic mission to buy a new tube pan for a recipe I wanted to make. I mean, I had to have this pan. So, I found the one I wanted, bought it, and brought it home. The trouble was I couldn't remember which recipe I wanted to make. I knew it was a cream cheese pound cake, but I had no idea which cookbook it was in.
I won't go into my desperate attempts to organize my recipes more effectively. I'm sure we all have those problems. Finally, I rediscovered the recipe in The Southern Living Cookbook and decided to go ahead and make it before I lost it again.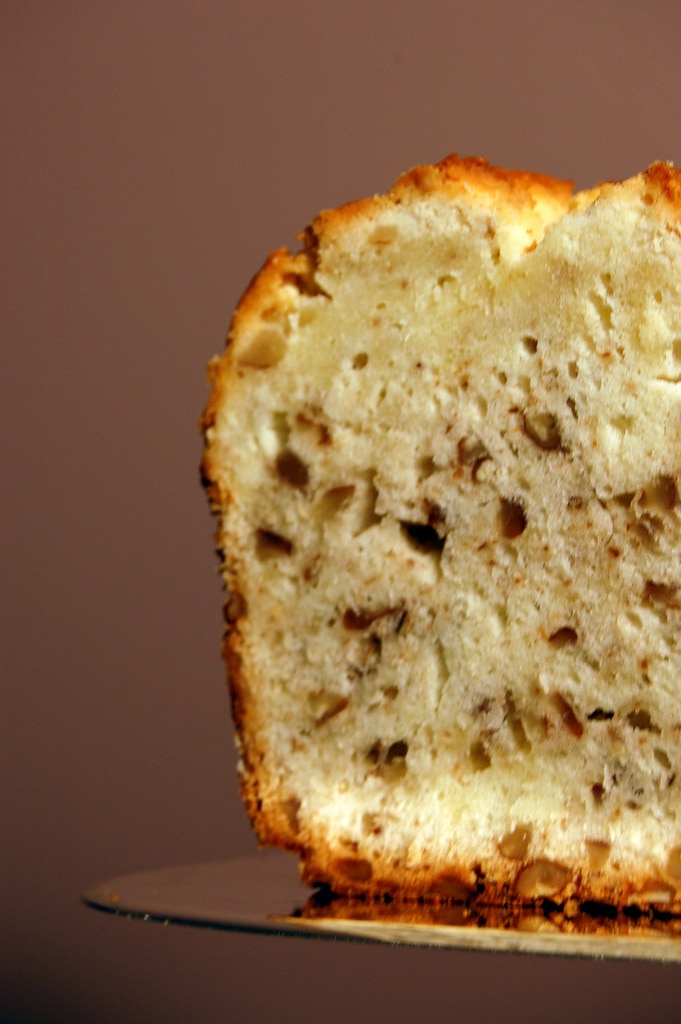 What appealed to me about this cake was the pecans (oh, how I love them) in the batter and the crust. Most pound cakes I've ever had didn't include nuts of any kind. Of course, the presence of cream cheese is always a plus for me as well.
As cakes go, this one was relatively simple. We could hardly wait to try a slice. The smell was incredible. We were definitely not disappointed. This cake is quite good. The cream cheese adds a wonerful, rich flavor. The best part is the crust and, more specifically, the pecans in the crust. There is a level of difficulty added by trying to get crust in every bite.
Cream Cheese Pound Cake
Yield: 12-16 servings
Prep Time:25 minutes
Cook Time:1 hour 20 minutes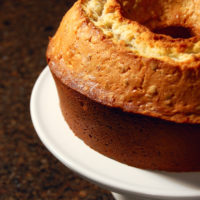 Ingredients:
1/2 cup chopped pecans
1 cup unsalted butter, softened
8 ounces cream cheese, softened
2 & 1/2 cups granulated sugar
6 large eggs
3 cups sifted cake flour
pinch salt
1 & 1/2 teaspoons vanilla extract
1 cup chopped pecans
Directions:
Preheat oven to 325°. Grease and flour a 10-inch tube pan. Sprinkle 1/2 cup of pecans in the bottom. Set aside.
With a hand mixer or stand mixer, cream together butter and cream cheese. Add sugar gradually and mix until light and fluffy. Add eggs, one at a time, mixing well after each addition. Gradually mix in cake flour and salt. Mix in vanilla and pecans.
Pour batter into pan. Bake for about an hour and twenty minutes or until a pick inserted into the center comes out clean.
Cool the cake in the pan for about 10 minutes, then finish cooling on a wire rack.