Cream Cheese Pecan Pound Cake has such wonderfully rich flavor. Such a simple, lovely cake!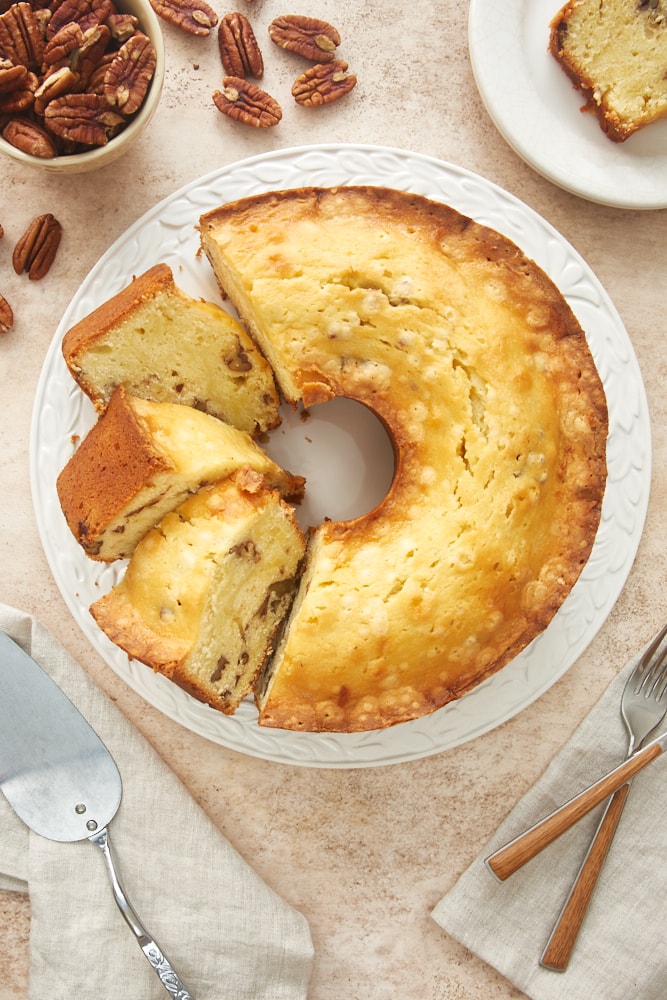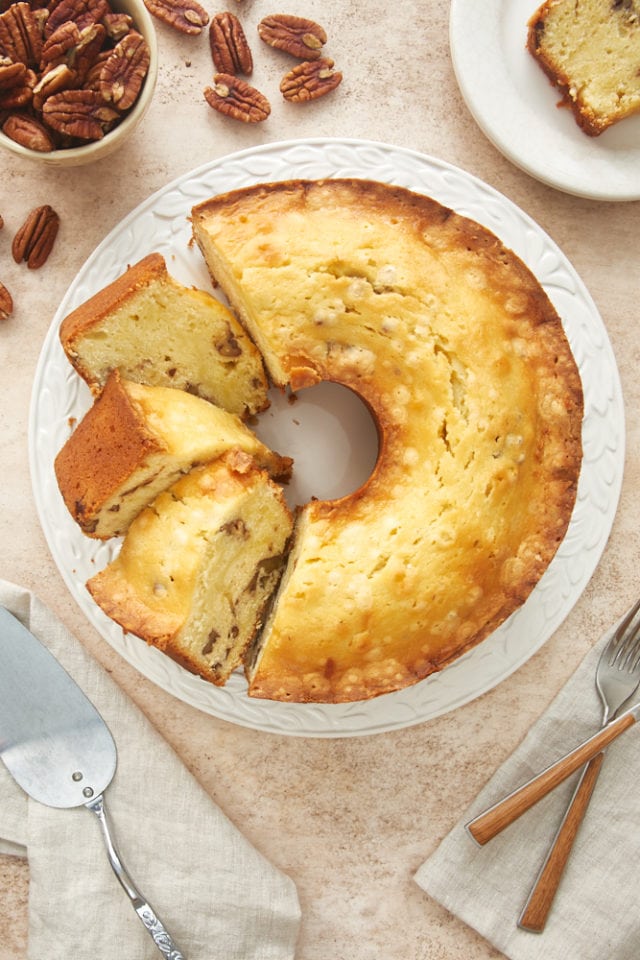 Cream Cheese Pecan Pound Cake
One of my favorite things about baking is making something that combines a few baking favorites into one dessert. With pecans and cream cheese in an easy-to-make pound cake, that's exactly what we have here with this Cream Cheese Pecan Pound Cake!
Unlike traditional pound cakes, this one has cream cheese to give it a wonderful, tangy flavor boost. I am pretty much always in favor of baking with cream cheese, but I must say that it really makes this cake something special.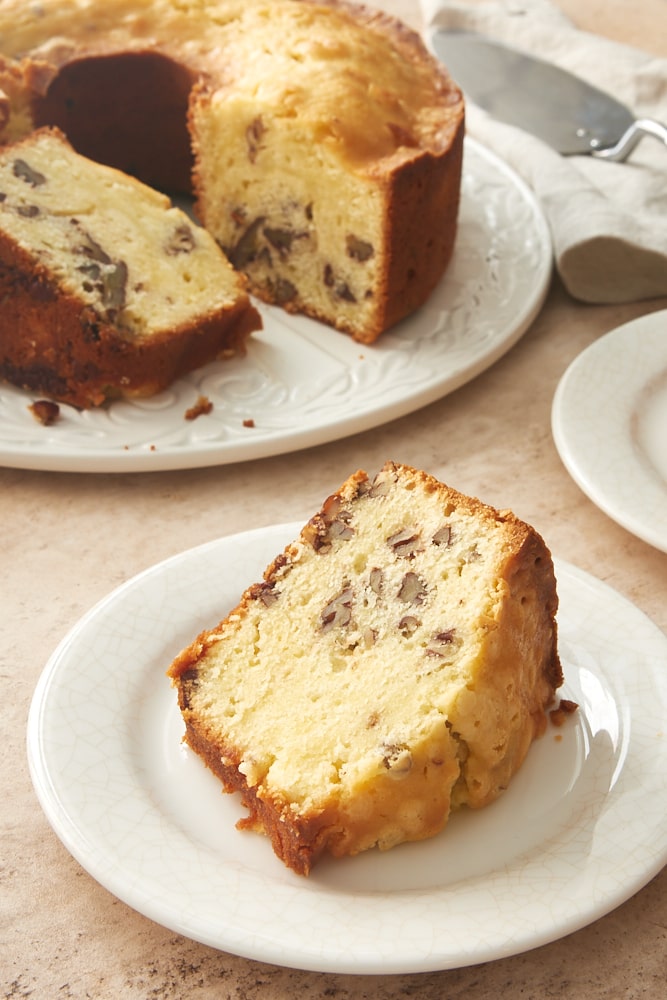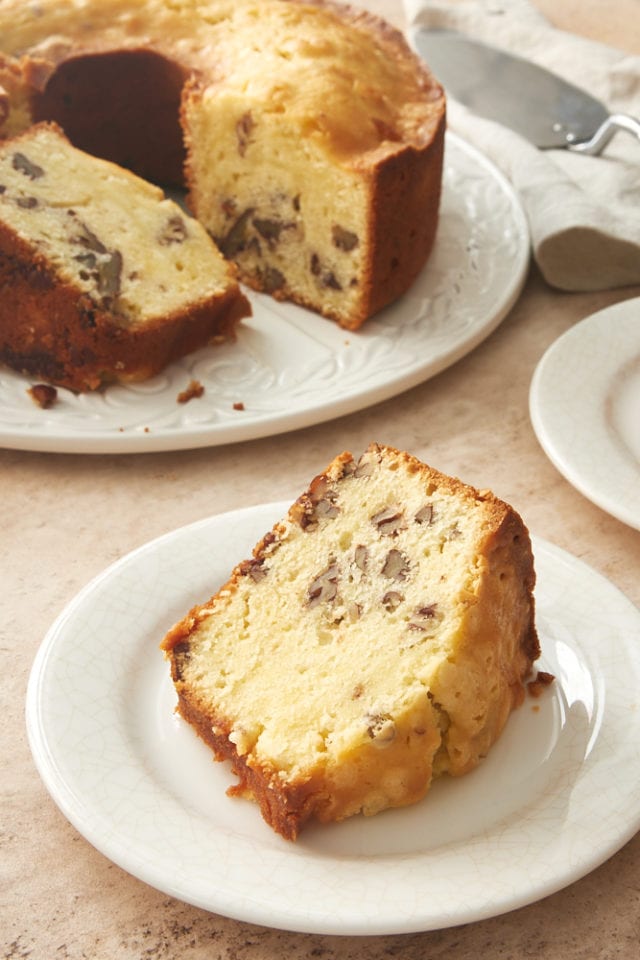 My other favorite part of this cake is the addition of lots of pecans. Having been raised in the South, I learned to love pecans early and have never stopped. They add a nice crunch to this cake and also take the flavor up another notch. You can, of course, substitute another nut if you like. Honestly, though, pecans are so perfect here that I never make this cake without them.
This is a fairly straightforward cake to make. If you've baked your share of cakes, then you aren't likely to find any surprises along the way. One of the beauties of this cakes is that it mixes so quickly and easily!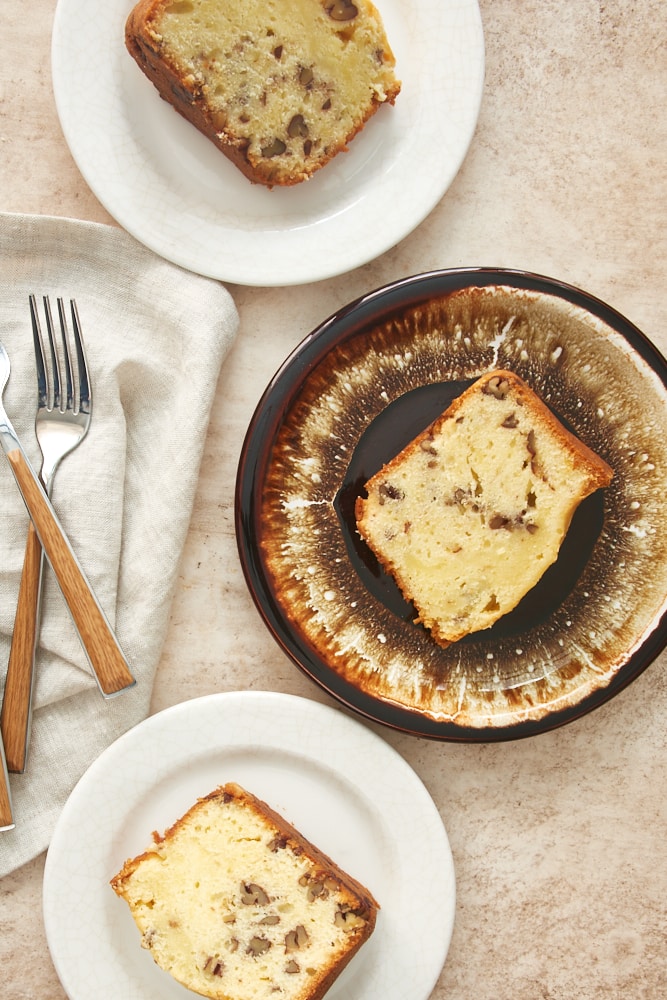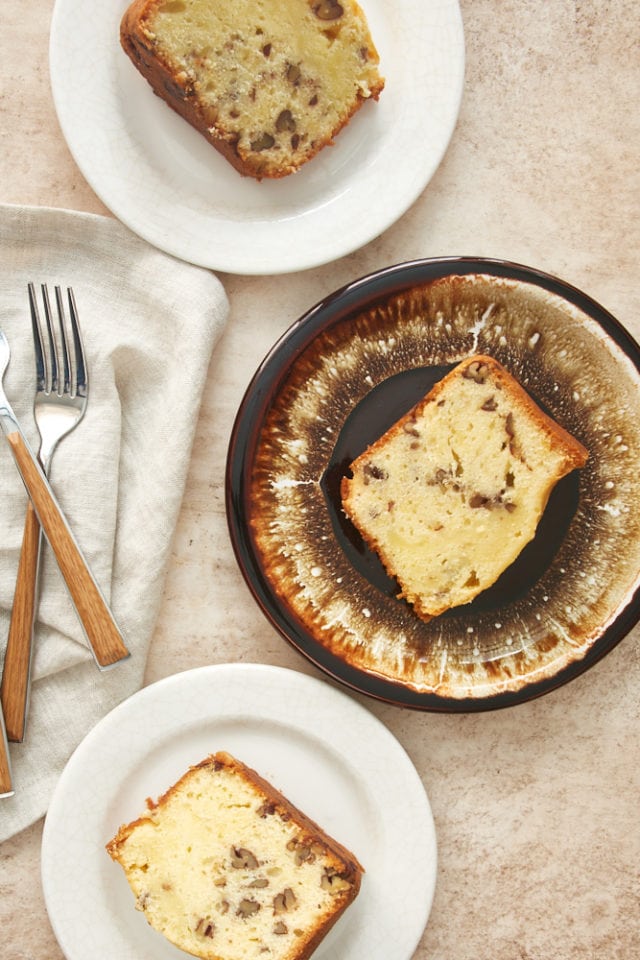 Tips for Success
Measure accurately. Use a kitchen scale to measure by weight for the best results. Otherwise, use the spoon and sweep method, and take care to measure all the ingredients precisely. If you don't use a scale, keep in mind that the cake flour measurement is for sifted flour, meaning a volume measurement should be done after sifting.
Use a light-colored, metal pan. Dark pans tend to over-bake the outside edges, leaving the center under-baked and perhaps leading to a fallen cake. Metal pans are almost always the best choice for any kind of baking.
Thoroughly grease the pan. I prefer using a cooking spray with flour, like Baker's Joy or Pam for Baking.
Don't have cake flour? While cake flour is really the best flour for this recipe, you can try making a substitute.
Don't over-mix. Pound cakes don't usually depend on leavening ingredients for rise. Instead, they rely on the air incorporated during mixing. Over-mixing can cause the cake not to rise properly. For further reading, see The Creaming Method.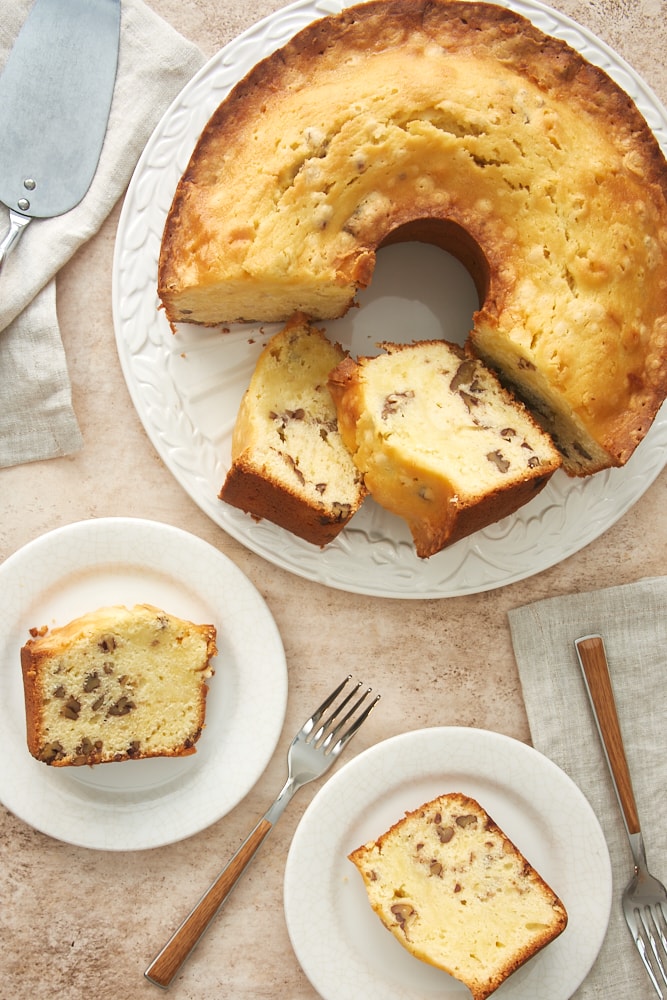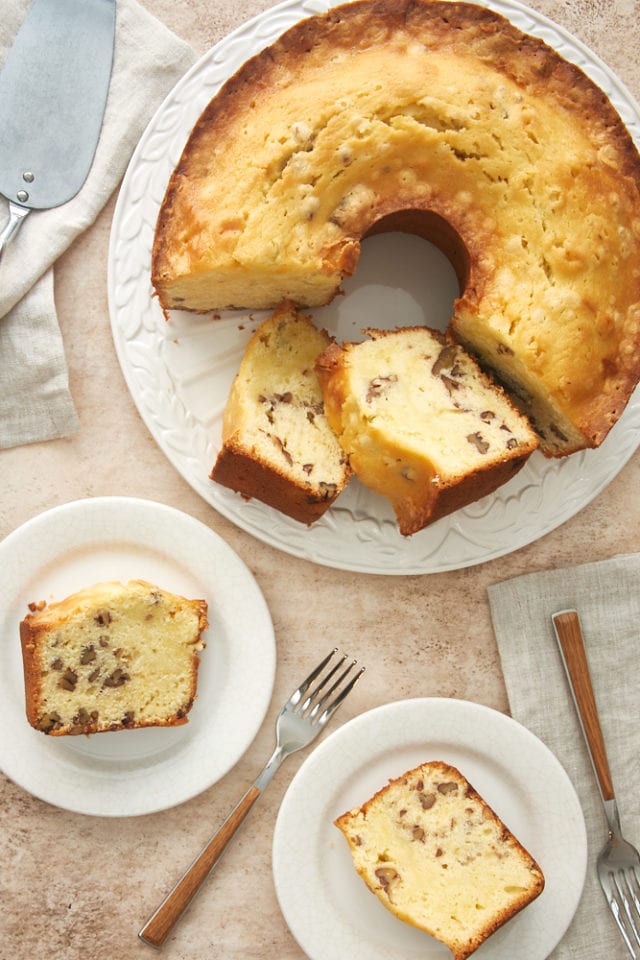 This Cream Cheese Pecan Pound Cake is a long-time favorite of mine. I really love everything about it, from how easy it is to make to how wonderfully delicious it is. It's the kind of cake that is welcome for a simple, casual dessert as well as for a time when you want to impress.
Find more cake recipes in the Recipe Index.
More Pound Cake Recipes