Potato Chip Cookies combine sweet, salty, buttery, and crunchy into one fantastic cookie!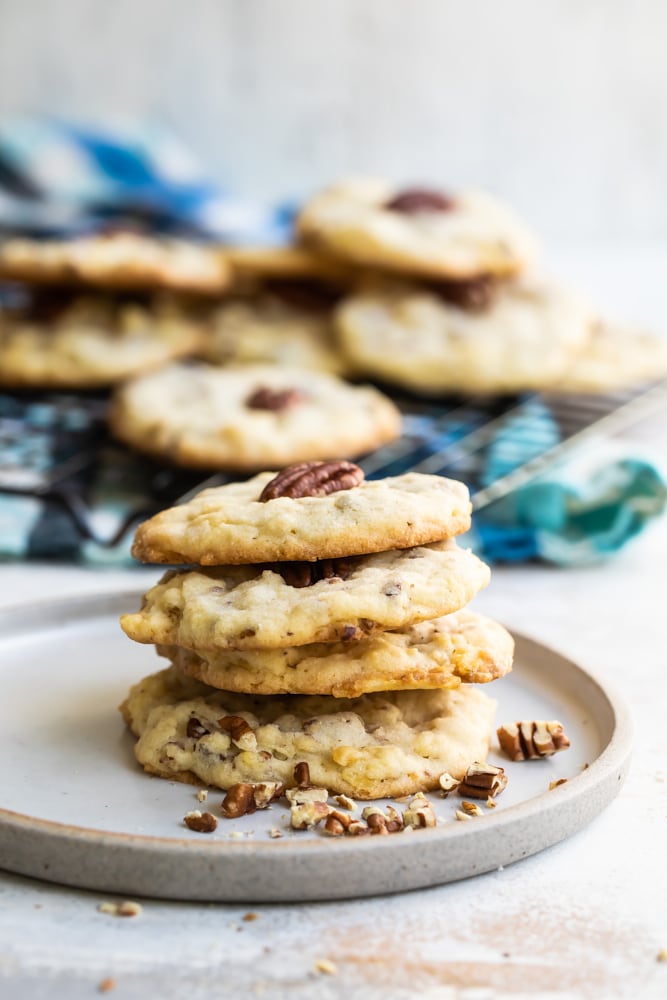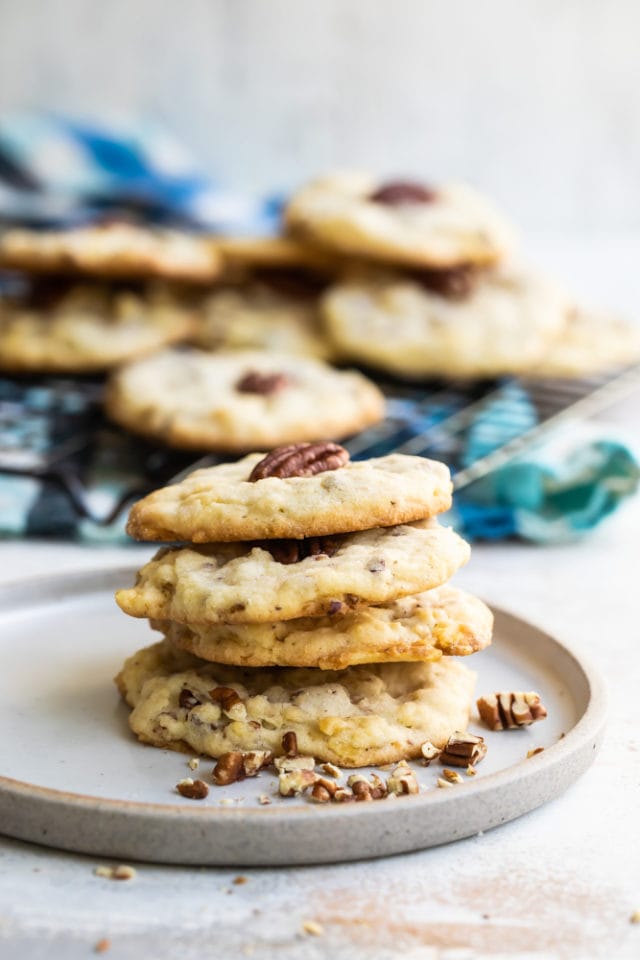 Potato Chip Cookies
The first time I ever tried Potato Chip Cookies, I knew I had to try making them myself. They perfectly meld sweet with salty and crunchy with buttery. Seriously, these are some really good cookies.
If you've never had Potato Chip Cookies, the idea may seem like an odd one. But I think you'll be surprised by just how well the combination of flavors and textures works.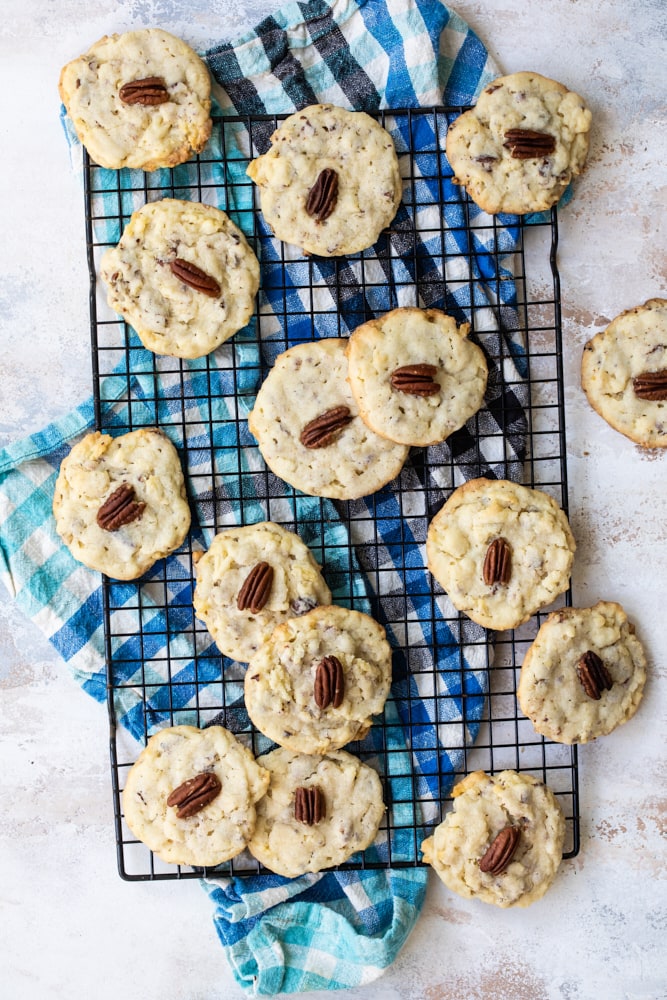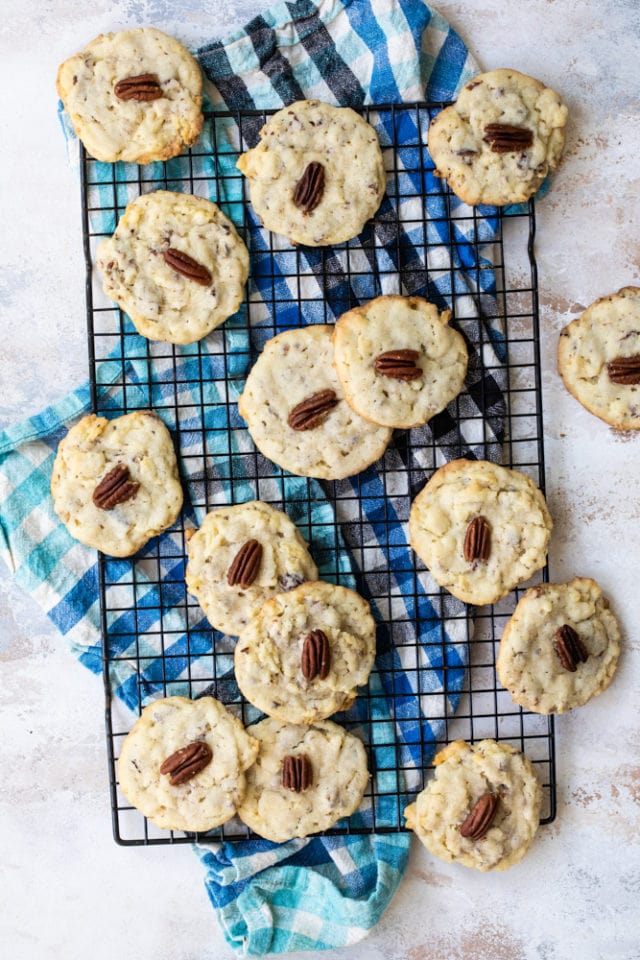 These cookies also get some bonus points for being easy to make with ingredients you may already have in your kitchen. I don't always have potato chips on hand, but these are a wonderfully easy baking project when I do. The other ingredients are basic baking ingredients that you'll likely have if you bake with any regularity.
The rustic look of these Potato Chip Cookies is appealing as well. Thanks to the potato chips and nuts, they're a bit lumpy and bumpy. That pecan half on top of each cookie is not a must, but I do like the additional color and crunch they add.
Tips for Success
Measure accurately. Use a kitchen scale if you can. Otherwise, use the spoon and sweep method.
Don't over-crush the potato chips. You want small pieces, not crumbs, so you can feel the crunch of them in the cookies.
Flatten the cookies. These cookies need a little help in spreading. Also, dipping a glass in sugar before flattening them adds a little extra sweetness and a bit of crunch to the cookies.
Don't crowd the cookies on the pan. While these cookies won't spread a large amount, they will spread some. So be sure to leave space between the cookies to allow some spreading room. Also, the cookies will bake more evenly if they aren't crowded on the pans.
Be careful with the cookies when transferring them to the rack to cool. Potato Chip Cookies can be a little delicate when it's time to transfer them to a rack. If you have a small cookie spatula, that will make transferring them easier.
Find more cookie recipes in the Recipe Index.
More Sweet and Salty Cookies