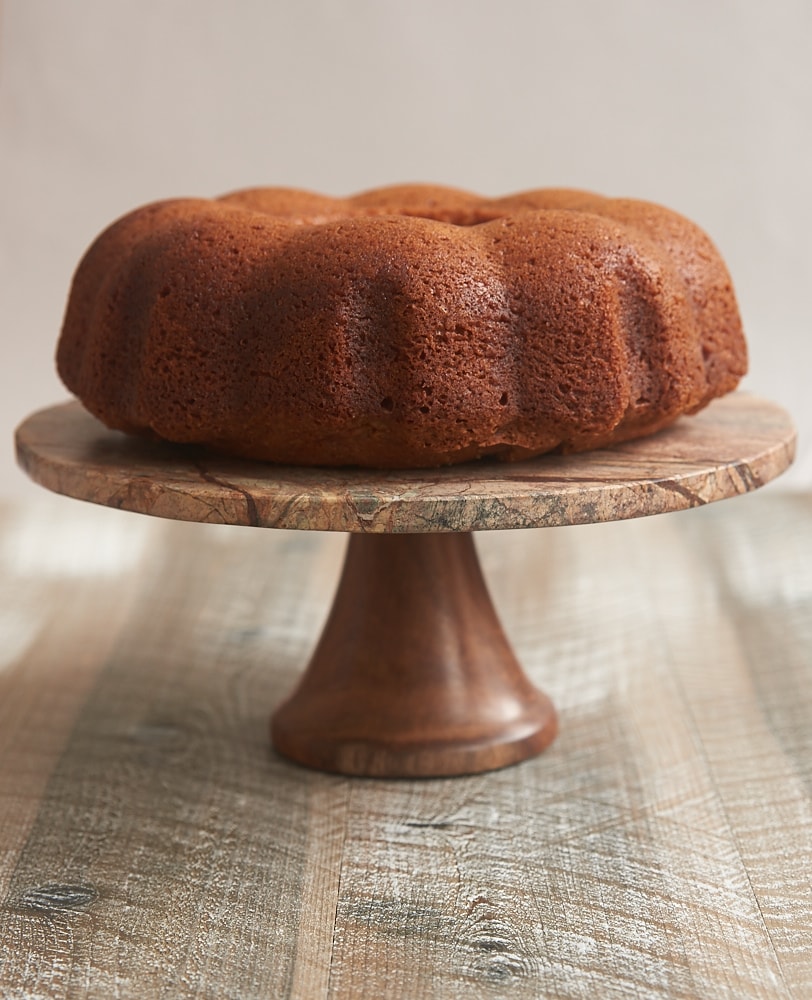 While browsing AllRecipes, I found this recipe for an amaretto bundt cake that starts with a boxed yellow cake mix. Apparently, over 150 people think it is good enough to warrant a five star rating, so I had to try it myself.
I think cake mixes are wonderful. I used to be opposed to them, thinking that it was a cop out to use them – an unnecessary shortcut. Then, after our wedding, I was talking to our incredible caterer who told me she uses cake mixes quite often. And, trust me, our wedding cake was divine.
Back to the recipe…. I put everything in my can't-live-without-it stand mixer and let it do all the work. Then, after pouring the batter into a bundt pan, it went into the oven. That's pretty much it. Maybe 10 minutes of prep work, including opening packages and a bit of clean up.
The glaze was also simple. Amaretto plus confectioner's sugar. I did use more than 1/2 cup of amaretto to get all of the sugar dissolved. Probably about another 2 teaspoons. After about 35 minutes, I deemed the cake done enough. The cake soaked up the glaze pretty thoroughly. I loved the sound of the glaze hitting the hot cake. And the smell was incredible. Yum.
After the recommended 2 hour cooling time, I removed the cake from the pan. And, of course, cut a slice to try. So very good. The cake is very moist and smooth. The amaretto glaze, which had penetrated toothpick depth, created a darker ribbon through the bottom of the cake. I will admit that a couple of bites were so soaked in amaretto that it was a bit overwhelming. Perhaps next time I will rethink that extra bit of amaretto in the glaze.
This recipe is definitely a keeper. I think it would be great to serve or give away during the holidays.