Oatmeal Butterscotch Bars are wonderfully sweet, gooey, chewy, and messy. So flavorful!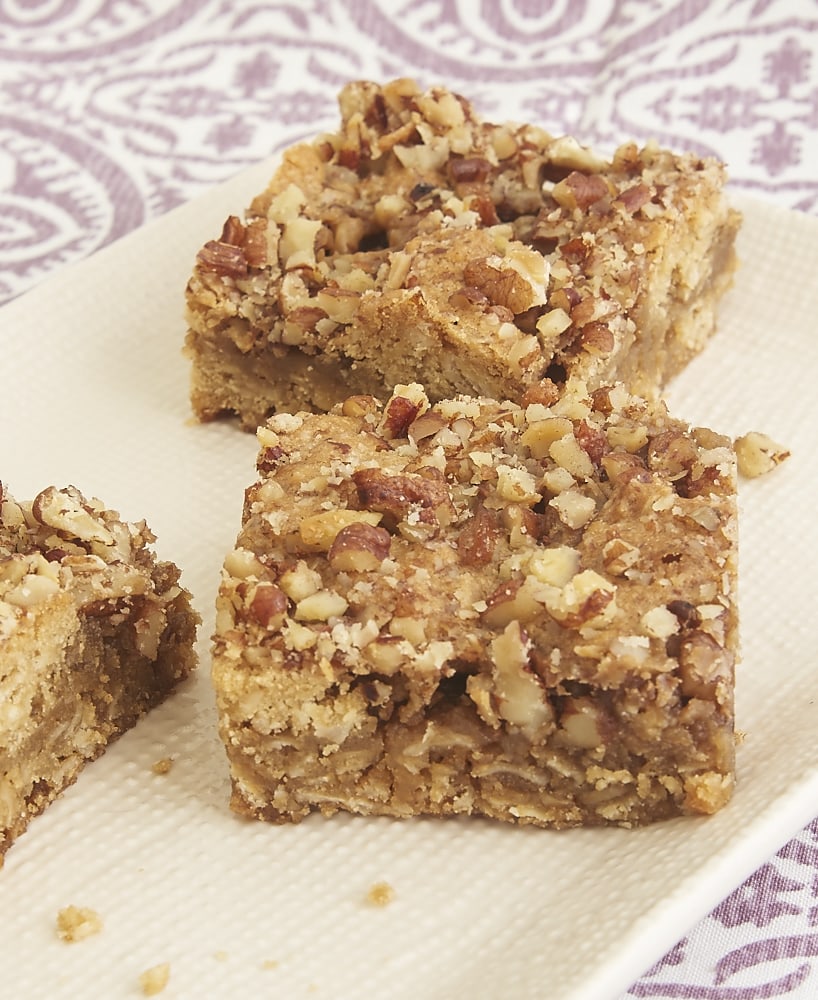 Oatmeal Butterscotch Bars
Butterscotch is one of my favorite things. It took me a while to embrace it, as I'd only known it in its more unflattering presentation. Something with "butterscotch flavor" is not the same as butterscotch. Not even close.
My go-to butterscotch sauce is a combination of brown sugar, butter, and cream. How can you go wrong with that? It takes less than 10 minutes to make, and it has so many uses. (Hello there, delicious cake and amazing frosting!) And now it takes a starring turn in these Oatmeal Butterscotch Bars!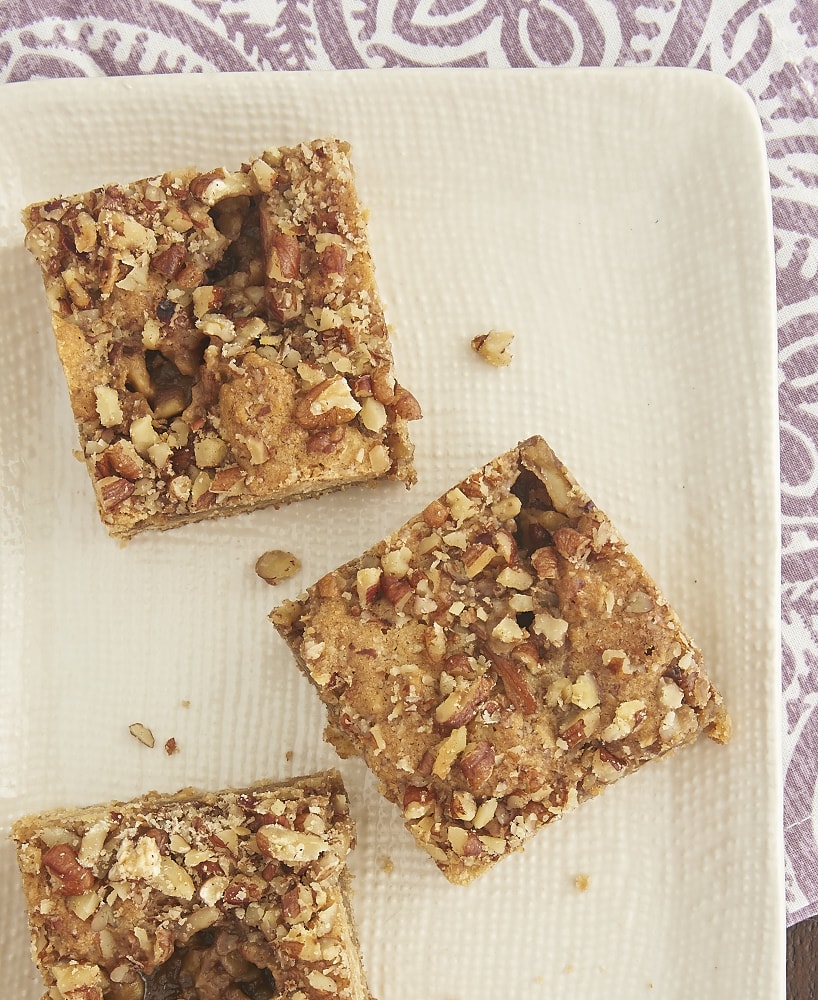 These bars are replete with brown sugar love. Besides all the brown sugar in the butterscotch, the crust and topping are packed with plenty of the stuff, along with oats and butter. For a little crunch, I added some pecans to the topping. In between all of that is a layer of rich, gooey butterscotch.
This is not a dainty dessert. In fact, you're likely to make a bit of a delicious mess while eating them. And that is just fine. Sometimes you just need a bit of a messy, indulgent treat to satisfy your sweet craving.
More Butterscotch Desserts
This recipe was developed for Go Bold with Butter, where I am a paid contributor.