Chocolate Chip Cookie Butter Snack Cake is a simple cake with wonderful flavor!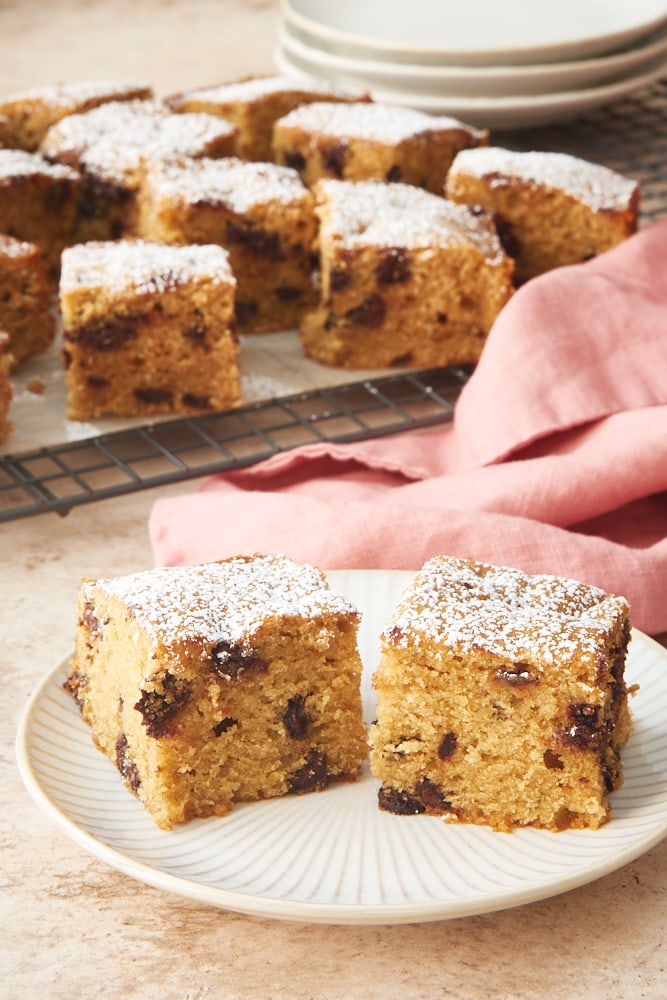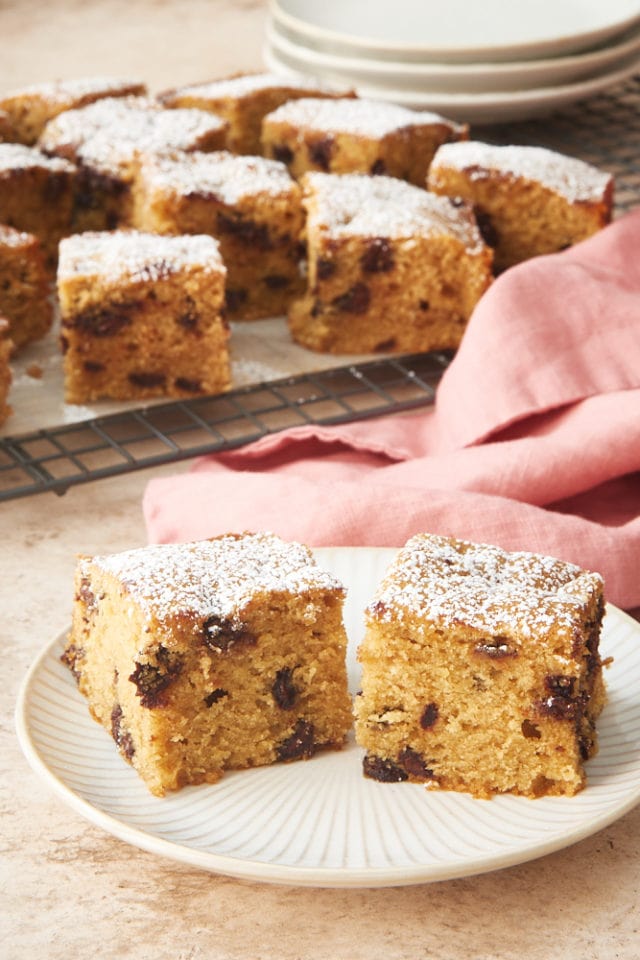 Chocolate Chip Cookie Butter Snack Cake
There's something to be said for a simple cake that's all about sweet snacking. That's what we have here with this Chocolate Chip Cookie Butter Snack Cake.
When I say that this is a simple cake, I not only mean that it's easy to make but that it's also a celebration of simple flavors. Specifically, I'm talking about the flavor that comes from the addition of cookie butter, a spread made from spiced cookies. The spices from the cookie butter are all you need to add a lovely flavor to this cake.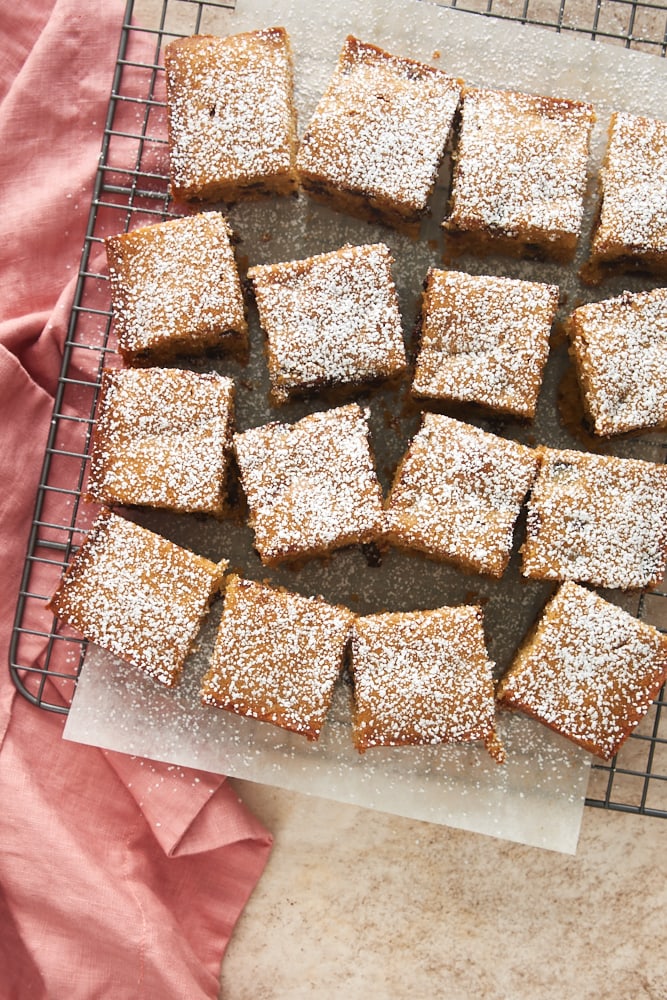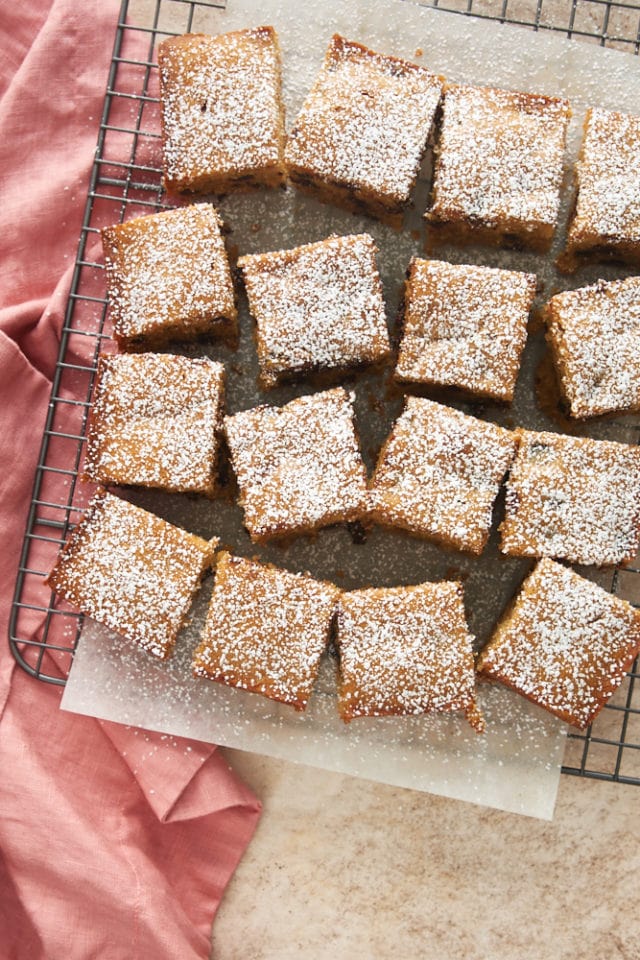 In addition to that wonderful cookie butter flavor, there's a good dose of chocolate chips here, too. They provide a bit of richness to go along with this flavorful cake.
If you like, you can substitute some toasted nuts for some of those chocolate chips for a little different flavor experience.
Tips for Success
Measure accurately. Use a kitchen scale if possible. Otherwise, spoon and sweep when you measure the dry ingredients and sugar.
Use a light-colored pan. Dark pans tend to over-bake the outside edges and bottom.
Not familiar with cookie butter? It's a spread made from sweet, spiced cookies. Look for it alongside other spreads like peanut butter.
Don't over-mix. The cake should be soft yet sturdy. Mixing too much can lead to a tough, dense crumb. If you mix the batter just until you see a few streaks of flour remaining, it will finish mixing when you stir in the chocolate chips.
Keep it simple. Just a dusting of confectioners' sugar on top is all you need to top this cake. For an even simpler snack cake, skip that additional sugar and just enjoy the cake as is.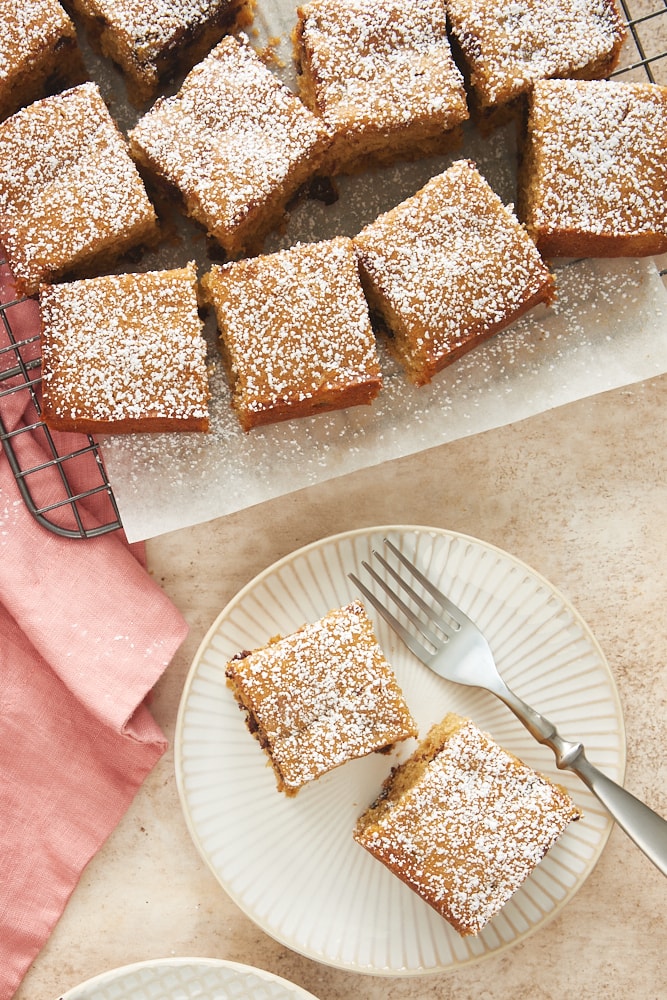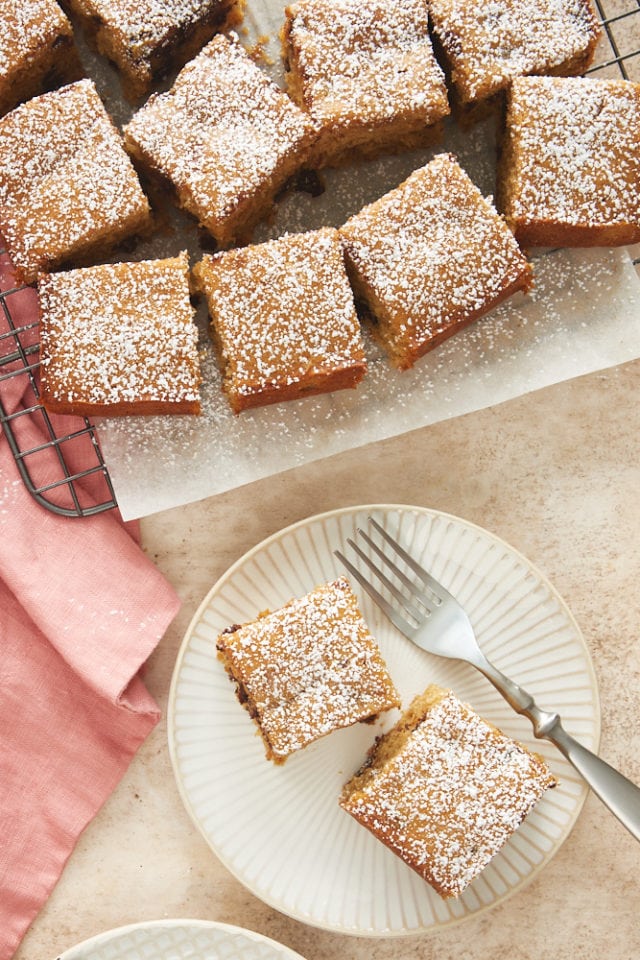 Cakes don't always have to be elaborate affairs. While there are plenty of times for a beautiful, fancy cake, there are far more times where a simple cake perfectly fits the bill. This Chocolate Chip Cookie Butter Snack Cake is just the kind of cake to enjoy for a sweet snack most any time of day!
Find more cake recipes in the Recipe Index.
More Snack Cake Recipes