One of my favorite things we used to have at Christmastime was a fairly simple treat. We would spread peanut butter between crackers and then dip them in chocolate. They were the perfect blend of sweet, nutty, and a touch of salty.
These Sweet and Salty Peanut Butter Bars are an ode to those Christmas treats. The bars are made with lots of peanut butter and have crushed crackers mixed right into the batter. Then they're topped with chocolate for the perfect finish.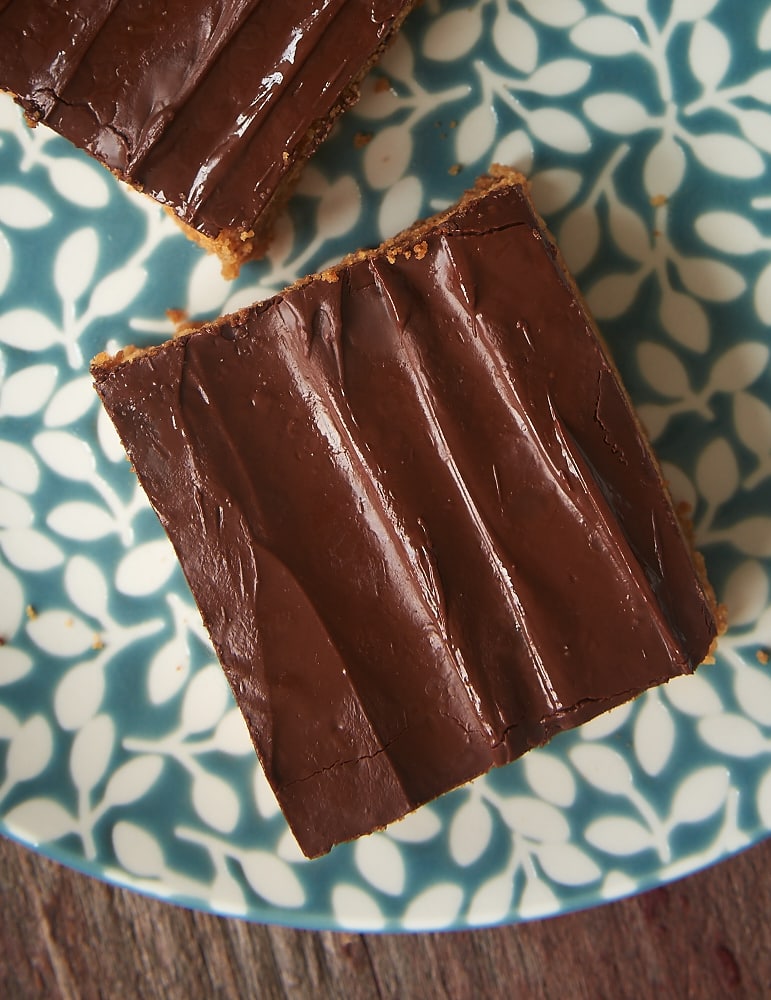 The end result is a really fantastic peanut butter bar with just an extra hint of saltiness. If you want to add a little more salty flavor, try sprinkling some coarse salt on top of the chocolate after it's spread over the top of the bars.
Without knowing there are crackers in there, I'm not sure I could have identified them as an ingredient. But they add such great flavor and saltiness that I find irresistible. I love that I now have a new, simple way to enjoy one of my all-time favorite treats in bar form!
For a similar recipe that requires no baking, try these No-Bake Peanut Butter Chocolate Bars, made with either graham cracker crumbs or Ritz cracker crumbs.