These No-Bake Pineapple Cheesecakes are wonderfully sweet, tart, and creamy. A great make-ahead dessert that scales easily!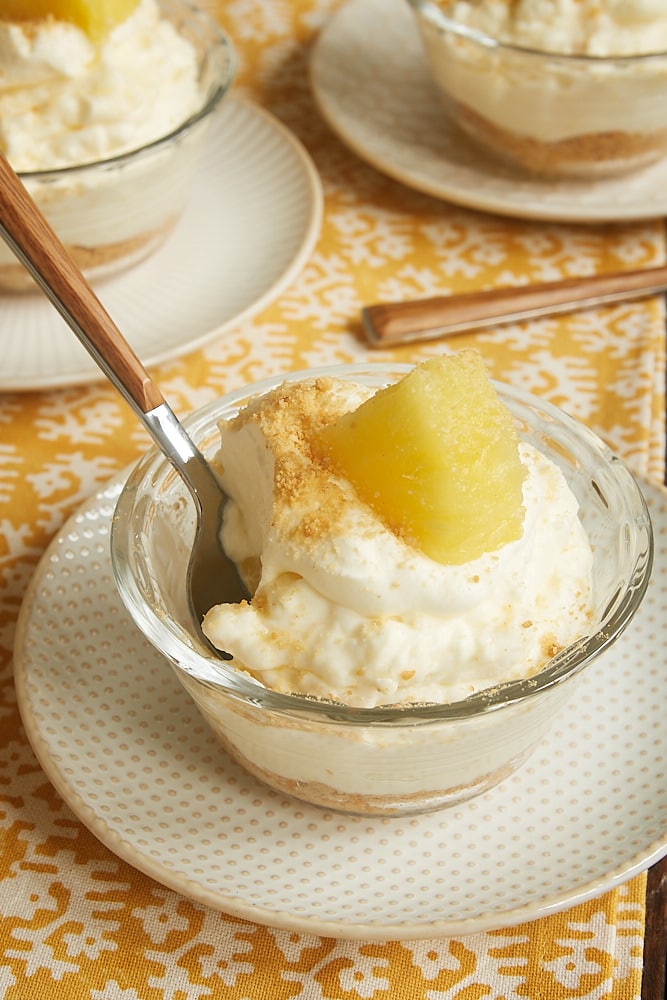 Sometimes I think that I prefer no-bake cheesecakes to their baked counterparts. All that creamy, fluffy cheesecake is just so irresistibly good! I especially love to make them in warmer months when the thought of baking a cheesecake for a long time is just too much to fathom.
These No-Bake Pineapple Cheesecakes hold up to the creamy, fluffy requirements very well. In fact, these are even more fluffy compared to most of the no-bake cheesecakes I make. A little extra whipped cream gets folded into the cheesecake mixture to make them a bit lighter and fluffier in texture.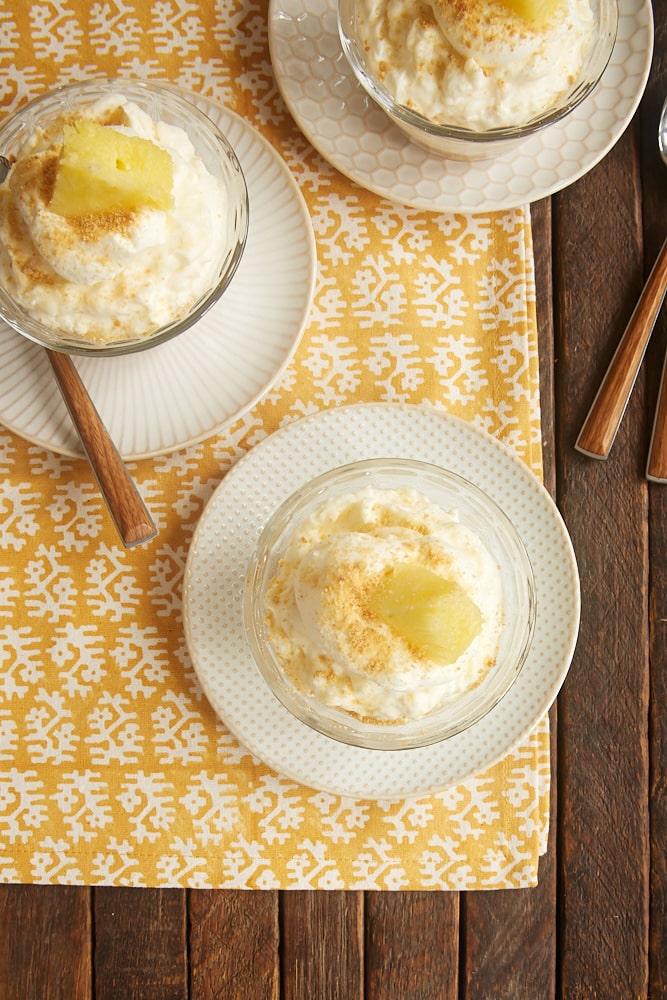 As for the flavor, this sweet, tart flavor combination is pretty fantastic. The pineapple flavor here is not overwhelming. Instead, it gives you that bit of tart flavor along with the sweetness of the cheesecake. I use crushed pineapple for a smoother texture, and I also like to add a little bit of the pineapple juice to bump up that flavor. And if you're looking for more ways to use pineapple in desserts, try Banana Split Cake, Pineapple Cream Cheese Cookies, and Millionaire Pie next!
These individual cheesecakes are so easy to make with zero oven time required. They are such a great make-ahead dessert! And if you need more servings, the recipe scales easily for more servings. There's plenty of cheesecake filling in each of these, so you can even use the recipe as is and choose to scale back how much is in each serving and make a couple more servings.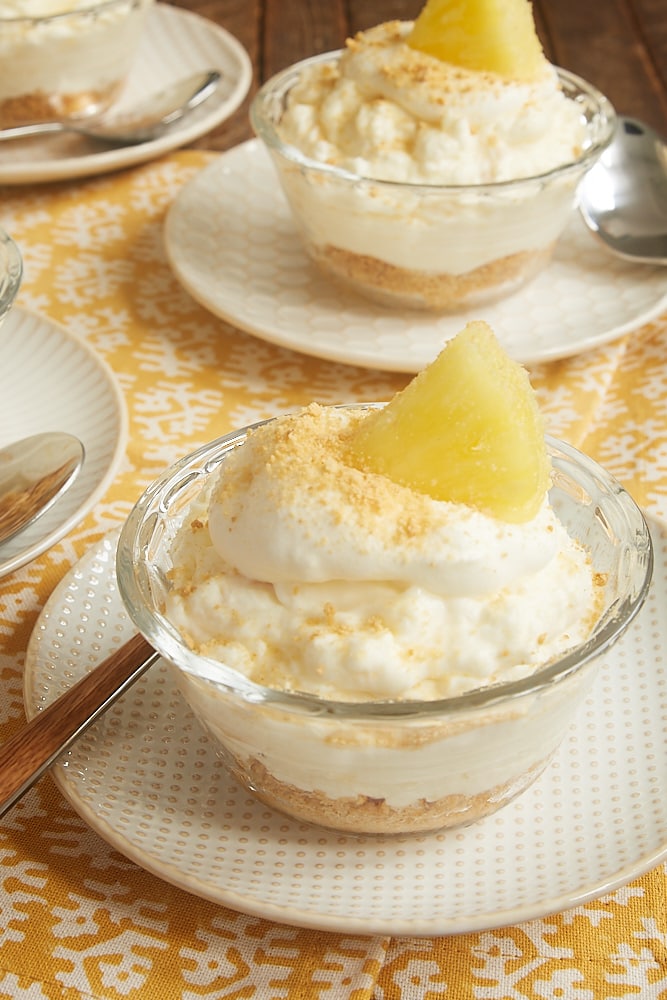 If you'd prefer to make this recipe as a 9-inch cheesecake in a pie or tart pan, you can certainly do that. Use my basic recipe and tips for making a 9-inch cookie crumb crust. Then double the filling to fill the crust.
To dress up these No-Bake Pineapple Cheesecakes, I like to top them with a little sweetened whipped cream, a slice of pineapple, and a little sprinkling of graham cracker crumbs. Other toppings work well, too. Try some chopped nuts, toasted coconut, or even a few blueberries. Or just serve them as is to make things even simpler!
Find more no-bake recipes in the Recipe Index.
More No-Bake Cheesecake Recipes