Cranberry Chocolate Chip Pecan Granola Bars are simple, baked granola bars filled with simple, delicious flavors!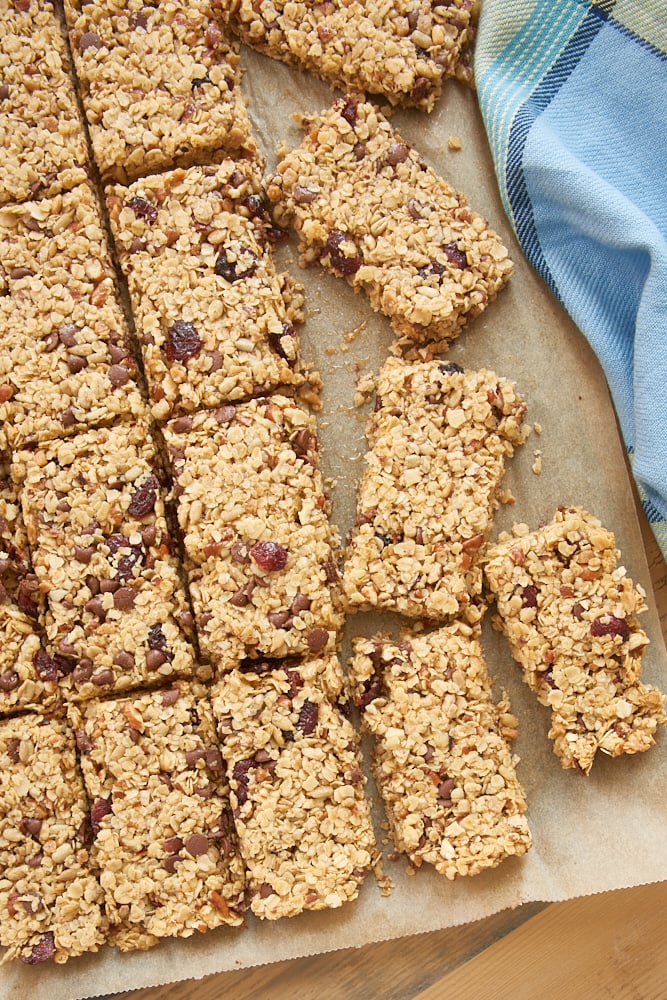 Homemade granola bars have been on my to-bake list for so, so long. Granola bars are a staple around here, so it only makes sense to make them myself with some favorite flavors.
The beauty of homemade granola bars is that you can make them without any extra stuff you don't want. They're fresh and full of all kinds of good stuff!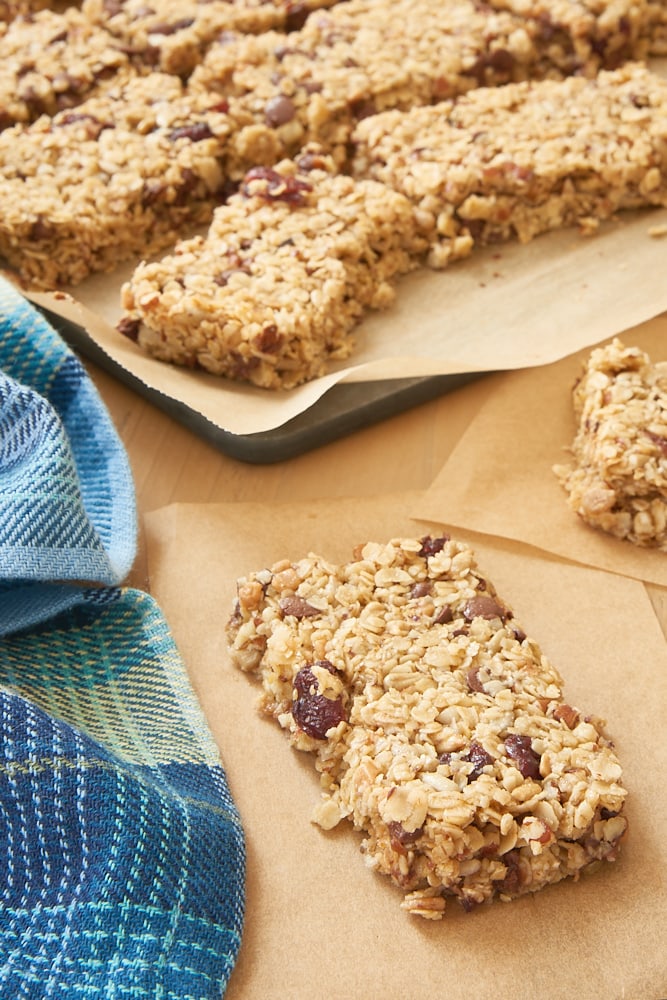 While these are Cranberry Chocolate Chip Pecan Granola Bars, you can make them anything you want. You'll need about 3 cups of add-ins, so pick some favorites or just scour your pantry and use what you have to make a tasty combination for your granola bars. Dried fruits, nuts, chocolate, seeds… whatever you like!
To make these bars, you'll need a jelly roll pan, which is a 10″x 15″ rimmed pan. If you don't have a jelly roll pan, don't fret. You can use a different size pan… 9″x 13″, quarter sheet pan, even a half sheet pan. Just remember that you'll affect the thickness of the bars, so you might have to make a small adjustment to the baking time.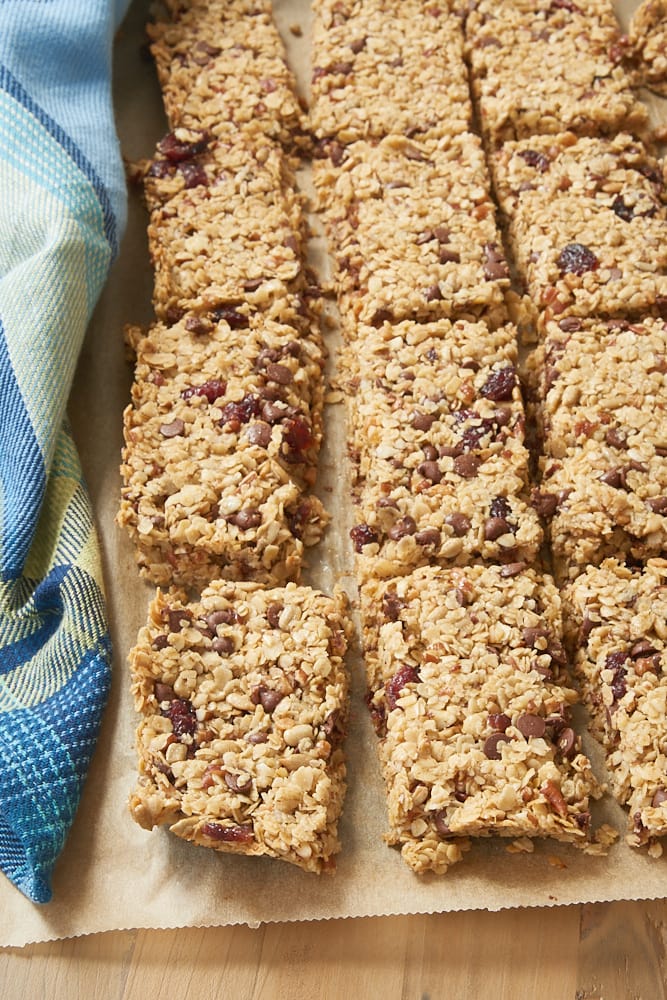 My one word of caution is that these granola bars can be a little sticky because of the honey in them. I've tried to adjust the amount so that you have enough for flavor and to help hold everything together. Once the bars are baked and have initially cooled, try removing them from the pan to a wire rack for the rest of the cooling time so that they'll be a little less sticky. (That's an easy task if you line the pan with parchment.) Leaving them on the parchment for a couple of hours or even overnight will help, too. You can also stick them in the refrigerator to make them easier to cut.
After you've made a batch of these, either with the flavors in the recipe or your own favorites, I think you'll be right there with me in being completely spoiled with homemade granola bars. Luckily, they're super easy to make so you can whip up a batch most any time! Even better? They're freezer-friendly, too! Just wrap each in plastic wrap and put them all in a freezer bag. Then just defrost at room temperature for an anytime treat!
Find more bar recipes in the Recipe Index.
More Flavor-Packed Bar Recipes