Cookie Butter-Stuffed Oatmeal Cookies are huge cookies with fantastic flavor. They're soft, chewy, sweet, spiced and just phenomenal!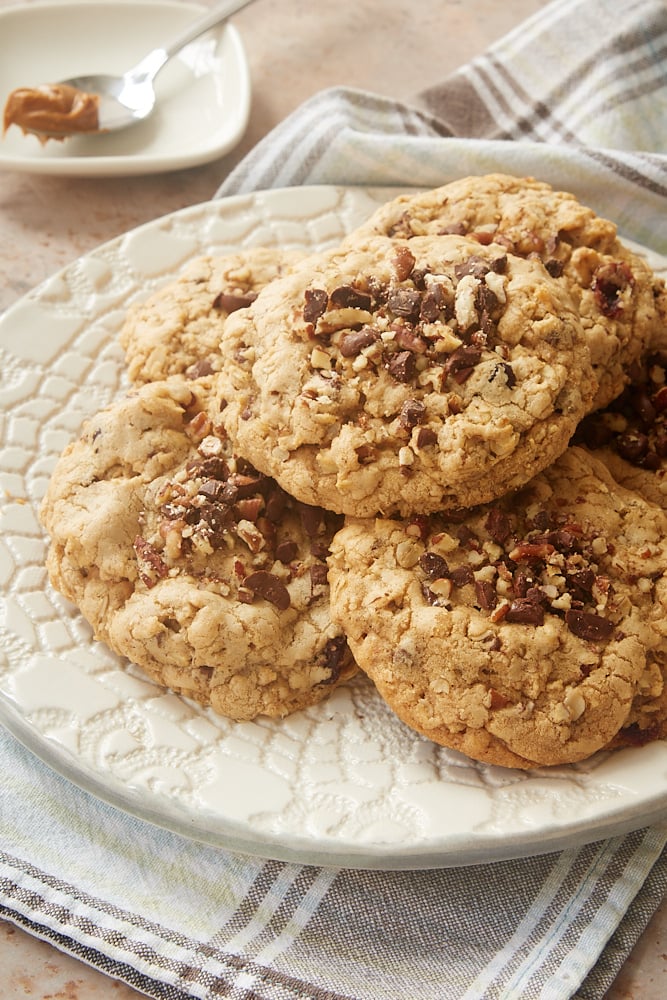 Cookie Butter-Stuffed Oatmeal Cookies
I'm so, so excited to share these Cookie Butter-Stuffed Oatmeal Cookies with you! These are giant cookies with amazing flavor that I think you're going to adore.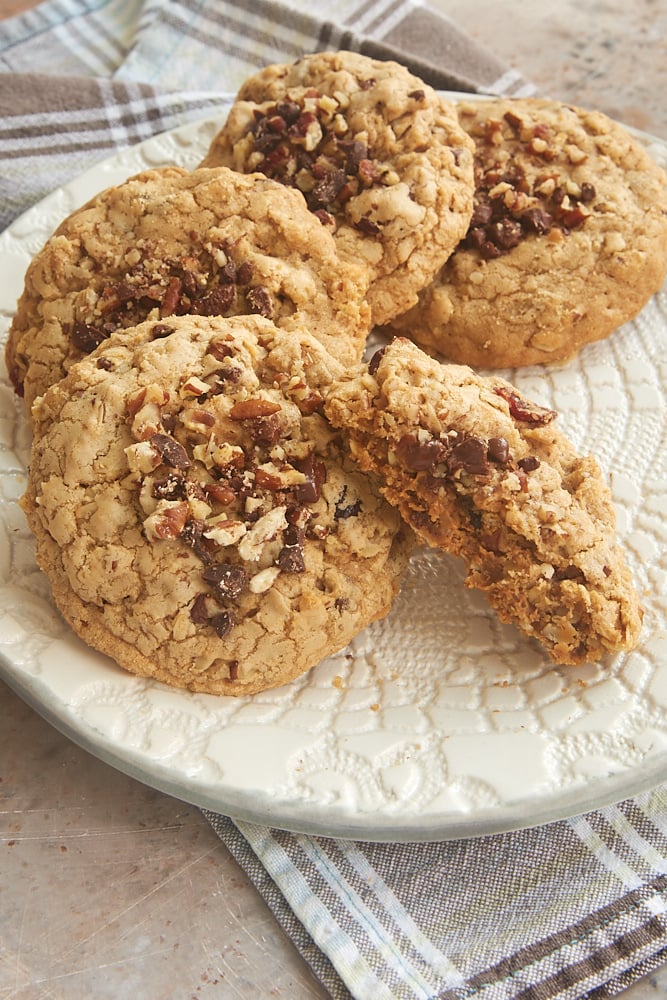 Cookie butter (the spread made from spiced cookies) adds so much flavor to these cookies. There's some mixed into the cookie dough to give them their spiced flavor. But in the center of each cookie is a little pocket of even more cookie butter for a burst of flavor that is just. so. good.


The cookies themselves are soft, chewy, hearty oatmeal cookies. I love the addition of chocolate chips, nuts, and dried cranberries to the flavor party. All these flavors together create such a magical flavor combination. For a little extra flavor and to give them a little more interesting look, add a sprinkle of more of the add-ins on top.
This cookie recipe is one that I saved a while back. As soon as it caught my eye, I knew I'd want to share it with you. I stay fairly true to the original recipe but with a few slight changes. Primarily, I like to add some nuts for more flavor and some crunch. I usually add pecans, but any chopped nut should work just fine.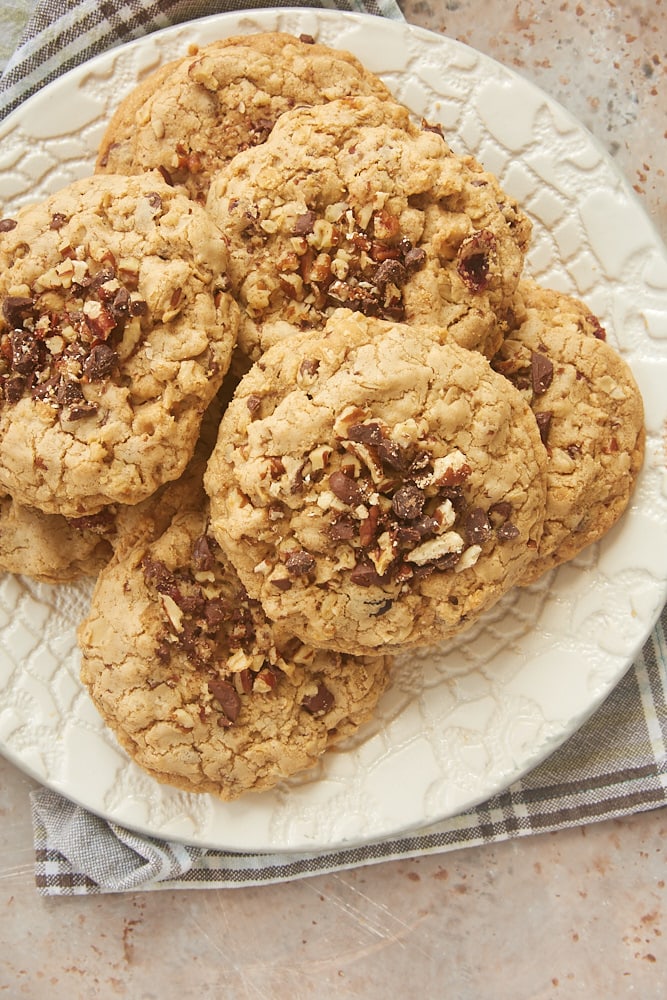 The only potentially tricky step for making these cookies is forming the cookies so you get that cookie butter center. I recommend using a scoop for both the cookies and the cookie butter filling. Just scoop enough dough for the bottom of the cookie, make a small indentation, scoop the cookie butter to fill, and then scoop more cookie dough to put on top. That's the gist, but you can read more details in the recipe directions below.
I can't help but think that these Cookie Butter-Stuffed Oatmeal Cookies taste like fall. All those wonderful, warm, cozy flavors make for an irresistible cookie. That's not to say that I wouldn't welcome one of these beauties any day of the year. In fact, Quinn and I quickly decided that these cookies are easily among our very favorites. I know I'll be making these again and again!
Find more cookie recipes in the Recipe Index.
More Cookie Butter Treats