Chocolate Vanilla Marbled Biscotti combine chocolate and vanilla in a beautiful cookie that's just begging to be dunked into your favorite hot beverage or cold glass of milk!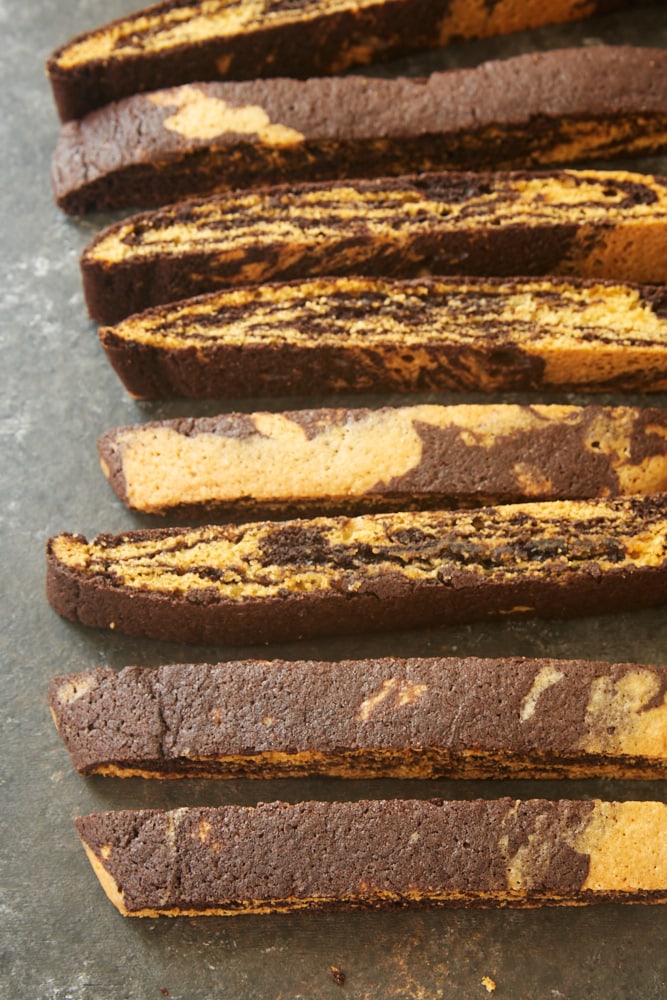 You all know how much I love to bake cookies, and biscotti are one of my favorite kinds to make. I love the simplicity of shaping and cutting the dough. And, of course, let's not forget just how good they are! Whether you enjoy them just as they are or dunked in a hot beverage, their appeal is undeniable.
These Chocolate Vanilla Marbled Biscotti feature a classic flavor pairing in an eye-catching way. Combining two different doughs to create a marbled effect is easier than you might think. And the end result is just so pretty and delicious!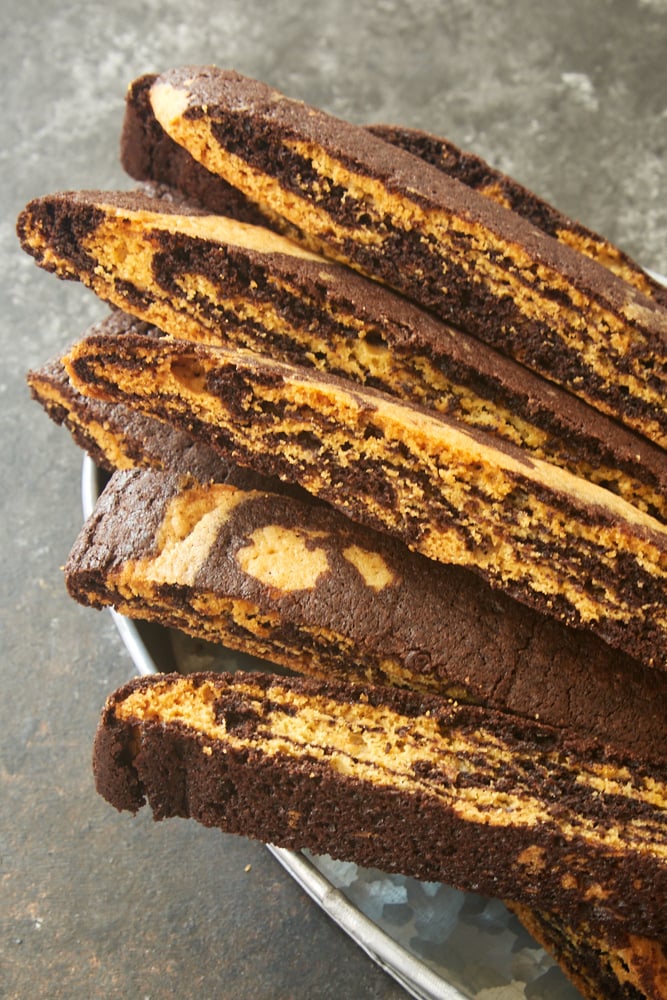 It all starts with one simple biscotti dough that's then divided so that half of it can be made into chocolate dough. From there it's just a matter of a little shaping and twisting to get the marbled look.
There are a few different ways to get the marbled effect. Start with the two doughs shaped into rectangles and then stacked together. From there, you can fold the dough over itself a couple of times and reshape. Or get creative with twisting or rolling the two doughs and then folding into a rectangle. Basically, any way you want to layer and blend the doughs will work. There's no one right way!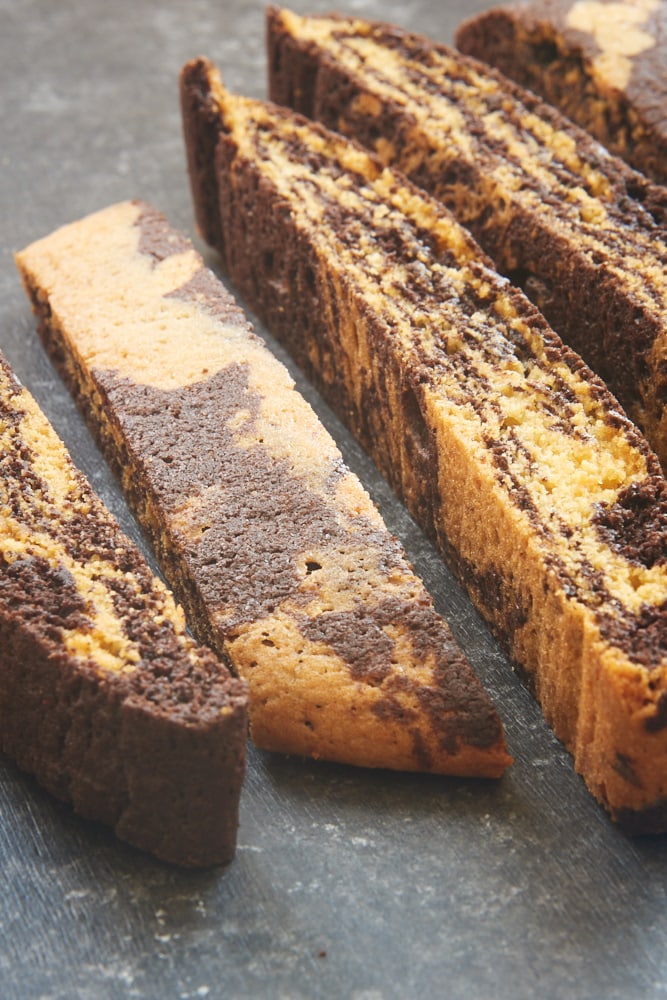 I generally don't add any kind of topping or coating to biscotti because it can hinder the dunking effect if you're enjoying a cookie with a hot drink or a glass of milk. But if you want to add some embellishment, try dipping them in dark chocolate or white chocolate. Or do some of each for a little variety.
The first thing that stands out about these Chocolate Vanilla Marbled Biscotti is that marbled look. But the flavor is wonderful, too. The always welcomed combination of chocolate and vanilla works so well here. These crunchy cookies are great all on their own or dunked in your beverage of choice.
Find more cookie recipes in the Recipe Index.
More Marbled Desserts