Banana Oatmeal Chocolate Chip Muffins are a chewy, chocolate twist on banana muffins. A fantastic anytime snack!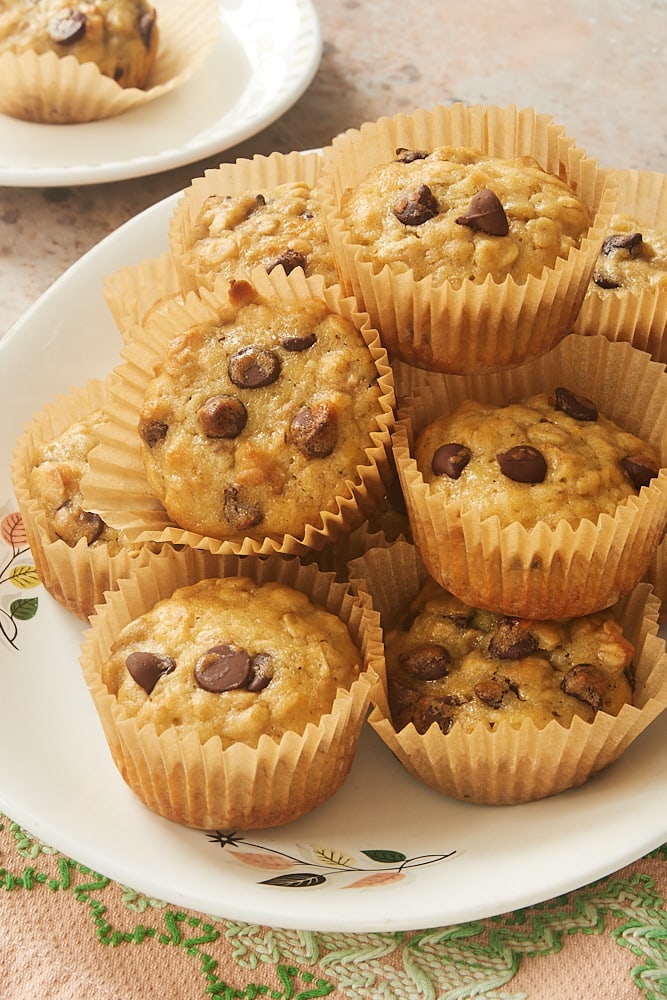 As many muffins and quick breads as I've made over the years, I still have an abiding love for those made with bananas. A really good banana muffin is pretty tough to beat, right?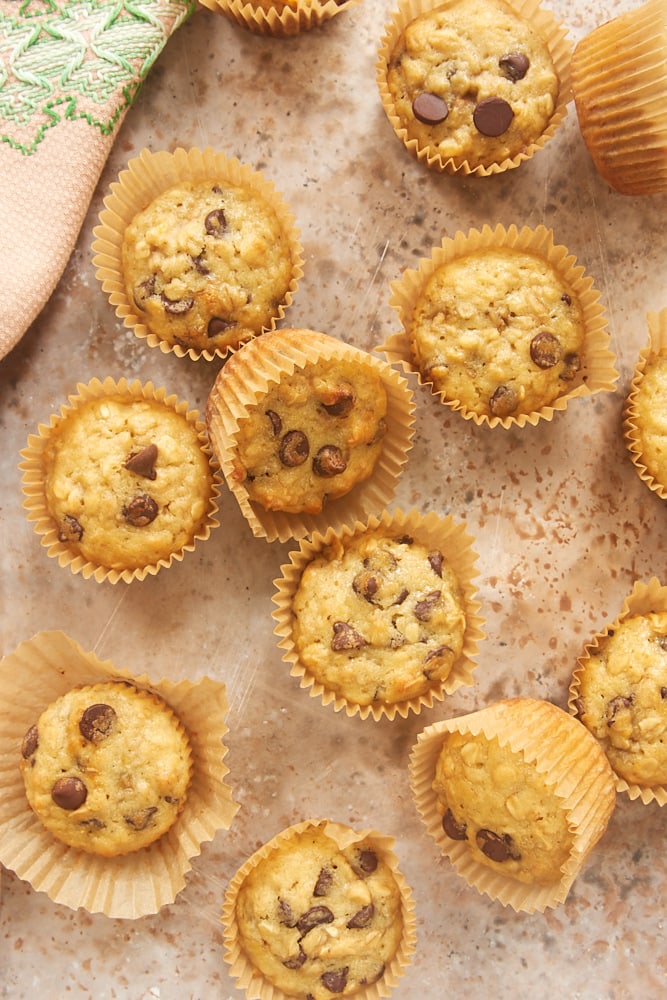 These soft, chewy Banana Oatmeal Chocolate Chip Muffins are made with sweet bananas, chewy oats, and plenty of chocolate chips for a really stellar muffin. These are the kinds of muffins that you wish you always had in your kitchen to grab for a quick breakfast treat or for an afternoon snack.


I'll always happily take a good excuse to have a little chocolate for breakfast, and the chocolate chips in these muffins will certainly give you one. The combination of dark chocolate with bananas is always a welcomed one. I like to use chocolate somewhere around 70%, but you can go a little less or more depending on your chocolate preferences.
The oats, of course, add a nice chewiness along with a little extra flavor. They also make the muffins seem a little more significant and hearty. I like old-fashioned rolled oats in these muffins for their size and shape. Quick will work, too, but expect a softer, less chewy texture.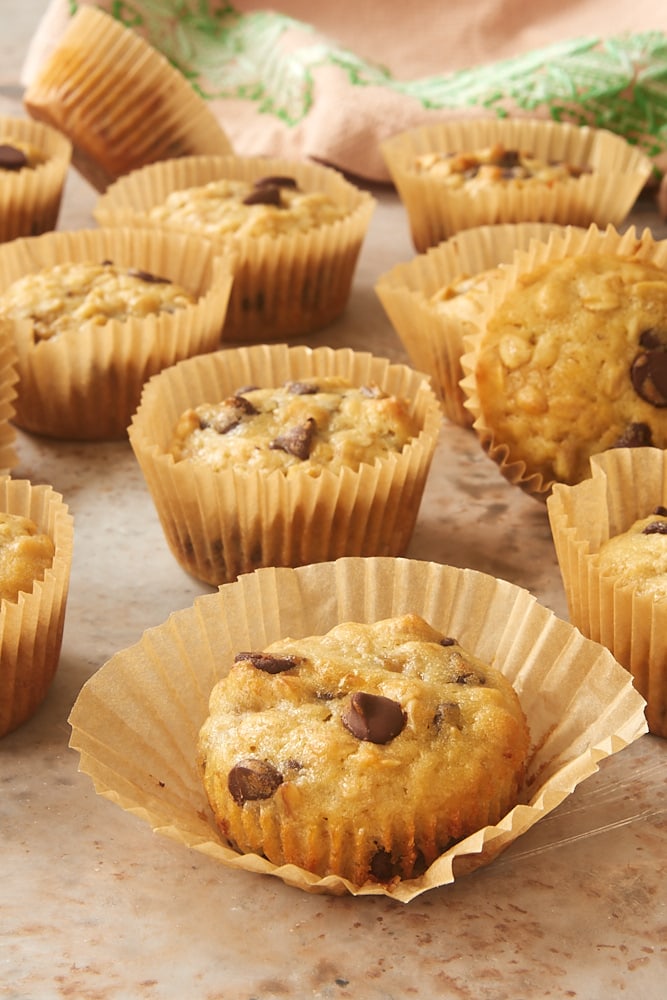 This recipes makes a bigger batch than most muffin recipes, so you have plenty to share and enjoy for yourself. And they're adaptable, too, if you'd like to add nuts, some other kind of chips, or some dried fruits. Just keep in mind that adding or decreasing add-ins will change the volume of batter, so your yield may vary.
These Banana Oatmeal Chocolate Chip Muffins are a great homemade option for breakfast or for snacking. Why not bake a batch to share with your favorite banana lovers?
Find more muffin recipes in the Recipe Index.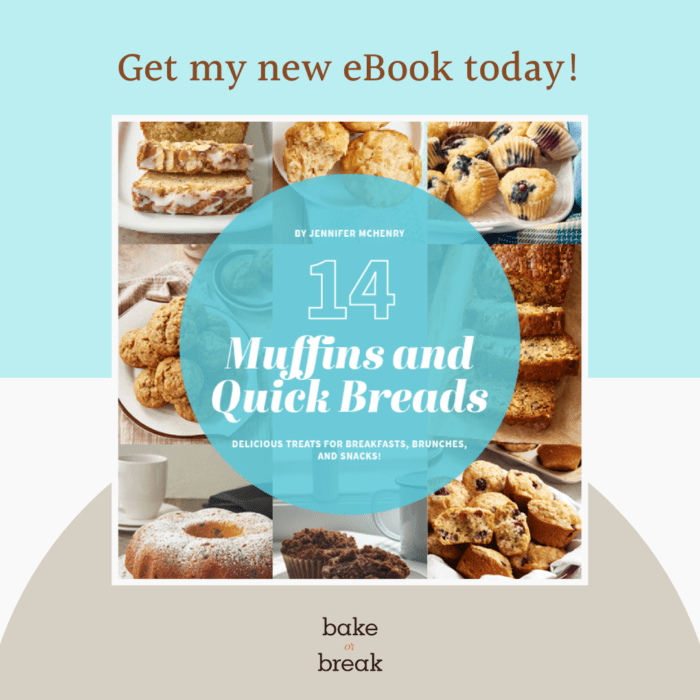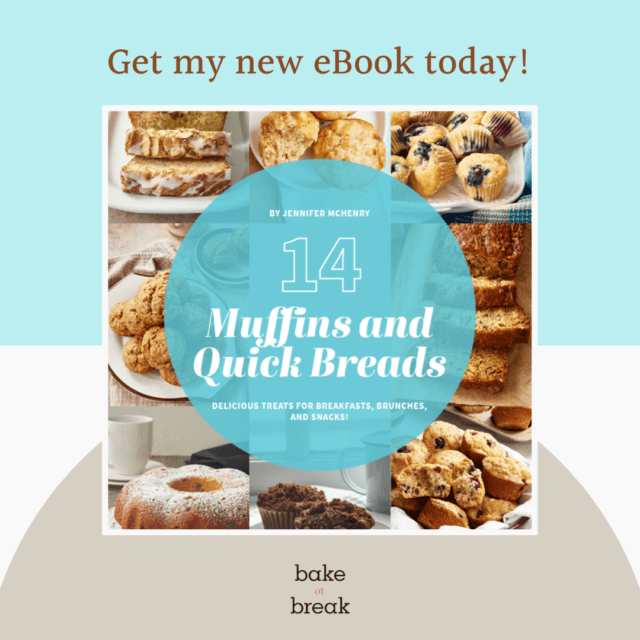 More Banana Muffin and Quick Bread Recipes