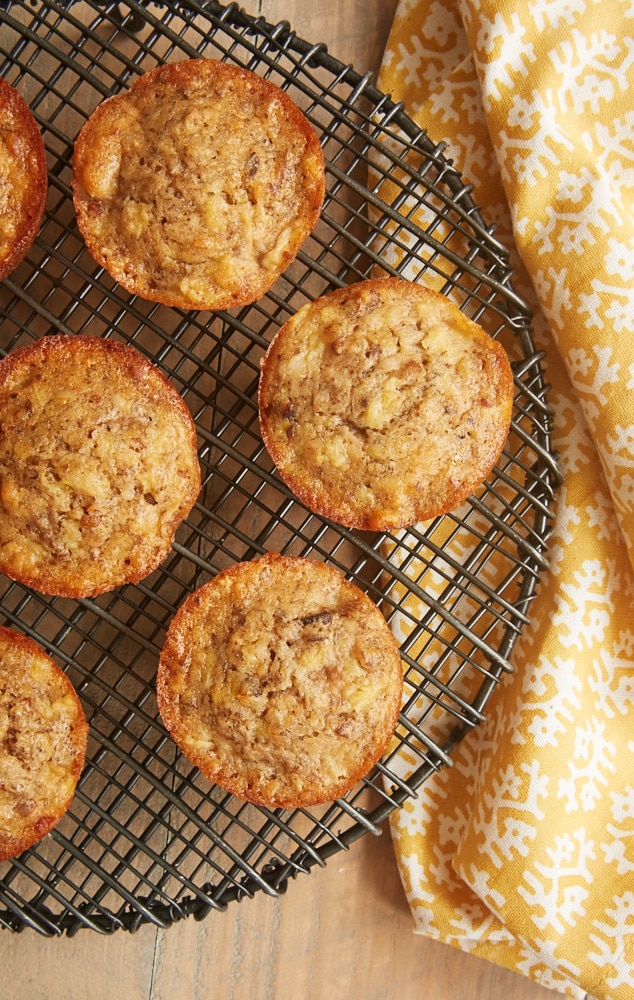 If you find yourself looking for a departure from everyday banana nut muffins, these Pineapple Coconut Banana Nut Muffins are the answer. These little guys are packed with so very much flavor.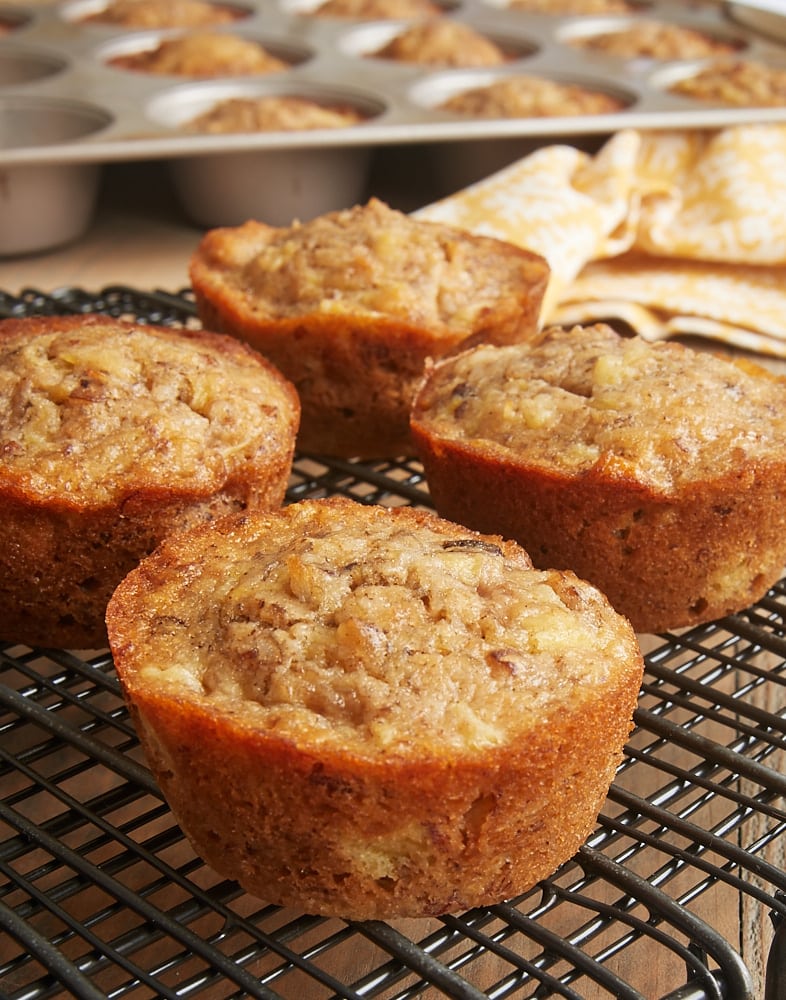 With bananas, coconut, pineapple, and nuts, it may seem like there would be too much competing flavor in these muffins, but it all works together perfectly to make deliciously sweet, moist, irresistible muffins.


If you've ever enjoyed the deliciousness that is Hummingbird Cake, then the combination of bananas and pineapple will be familiar to you. In addition to those two flavors, there is also some toasted coconut and pecans. All of that together is muffin perfection in my book.
Don't bother getting out your electric mixer for these muffins. They mix well and easily by hand. And they mix quickly, too, making them a great quick and easy choice for a sweet treat for breakfast or a snack.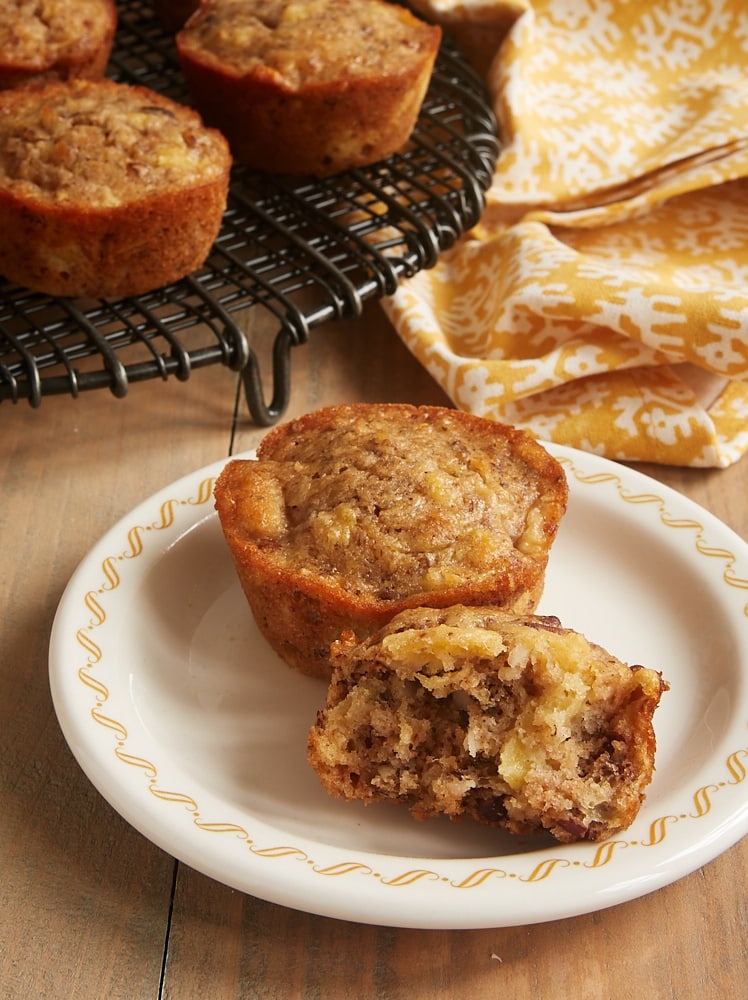 This recipe makes a bigger batch than most muffin recipes. You'll need 18 standard-size muffin cups in whatever combination you have. As long as the pans fit in your oven without being too cramped, you can bake all of the muffins at once. If you need to bake in batches, be sure not to let the batter sit too long, as it will lose some of its rising power.
I'm positively smitten with these muffins! They're a nice change from the usual breakfast and snack options. And with a big batch, you'll have plenty to share!
Find more muffin recipes in the Recipe Index.