Peach Crumbles for Two are perfect for those last couple of peaches in your kitchen. Whip up these quick and easy individual crumbles for a wonderful summer dessert to share with your favorite peach lover!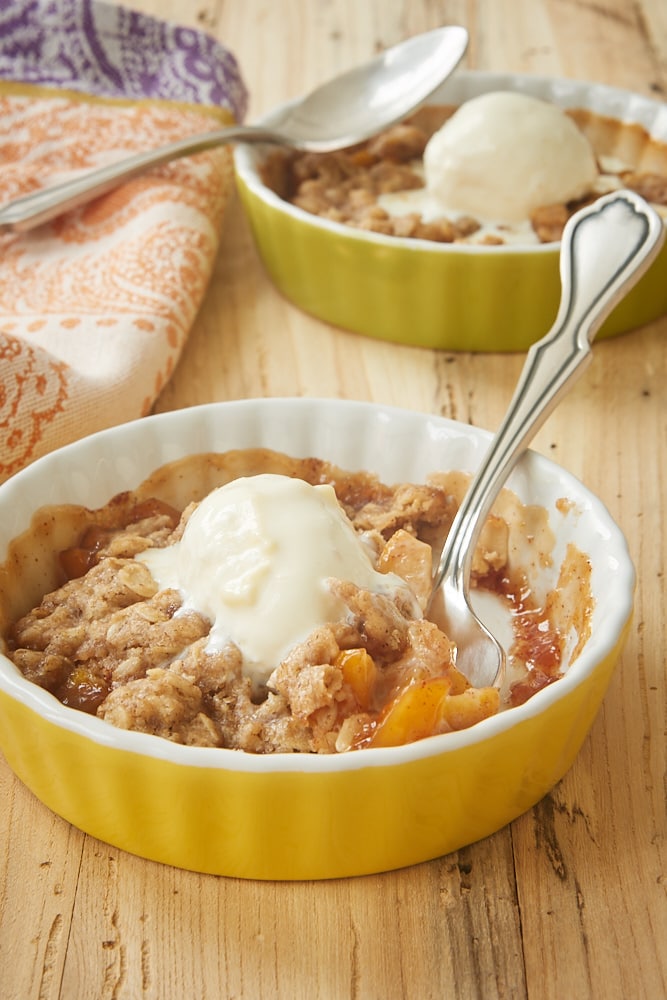 My tendency every summer is to go a little overboard with fresh fruits. It's just so hard to resist all those great seasonal flavors! That tends to leave me with a little bit of this and that sometimes. That's when an easy, scaled-down dessert is just the thing.
These Peach Crumbles for Two are one of my favorite things to make when I am craving a peach treat but don't have enough peaches for a big dessert. You only need about a cup of chopped or sliced peaches to make these darling desserts.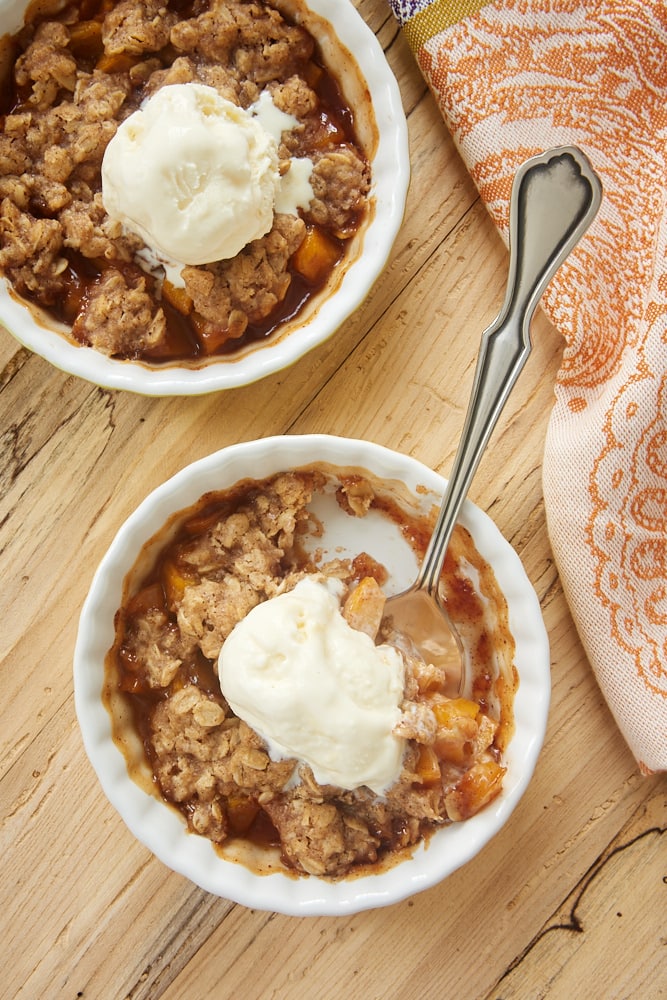 As is the case with so many crumble desserts, these are made even better with a scoop of ice cream. Add a scoop to these warm crumbles, grab a spoon, and dive in! Vanilla is a great choice, of course, but don't hesitate to branch out with other flavors like butter pecan or coconut. Or how about adding a drizzle of caramel sauce? Yum!
I like to make these crumbles in shallow dishes so there's more surface area on top for the crumb topping. Any 6- to 8-ounce baking dish will work, though. Ramekins are always a good choice. You can also make this in just one 12- to 16-ounce baking dish. Just keep in mind that if you use dishes that are taller and not as wide, you may not need all of the topping from the recipe.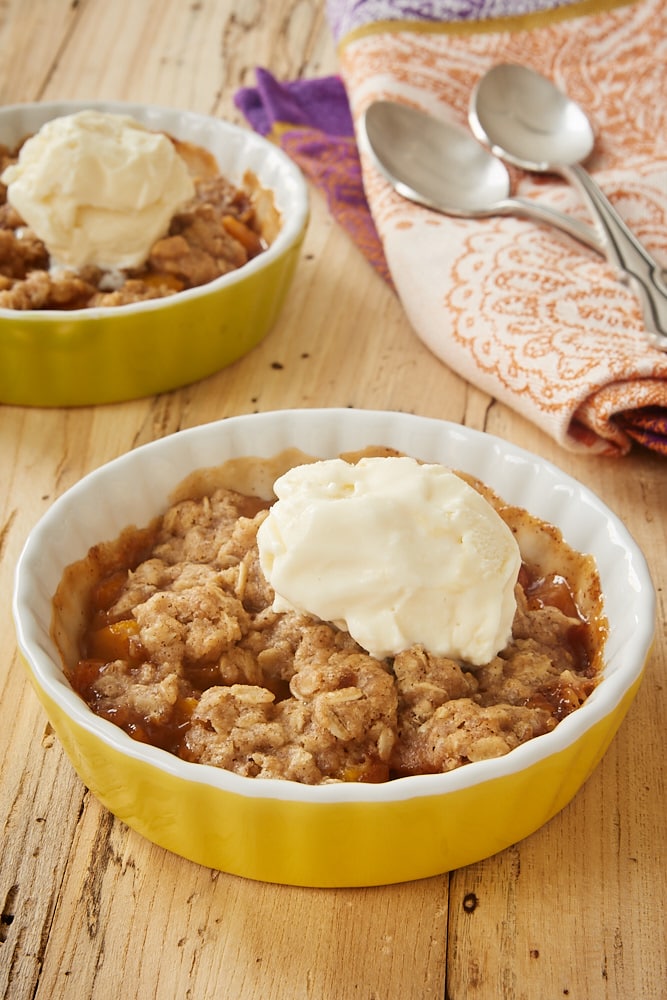 If you've got a couple of peaches lingering in your kitchen, turn them quickly and easily into these delicious Peach Crumbles for Two. These beauties are also great when you don't want leftovers or just want something special for a meal for two. Add this recipe to your go-to list for desserts in a hurry!
Find more peach recipes in the Recipe Index.
More Desserts for Two