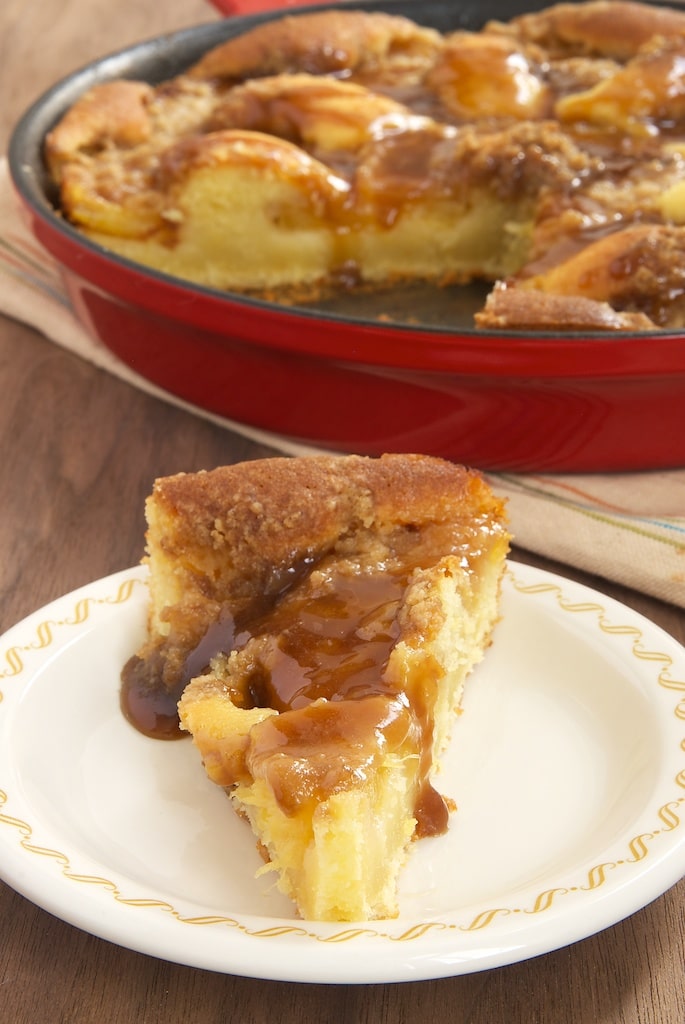 In all my years of baking and blogging, I have somehow never shared a pineapple recipe with you. Sure, there have been a few Hummingbird Cake variations with some pineapple present. But, we're talking about dessert that's all about pineapple.
Recently, a BoB follower on Facebook asked me for a pineapple cake recipe. When I realized that I didn't have one ready to share, I knew that I had to remedy that as soon as possible. Then, as luck would have it, I happened upon a recipe that sounded just perfect.
Now I'm going to attempt to tell you all the reasons why this cake is so, so good. I'm sure I won't be able to get to all of them, but we'll at least hit the high points.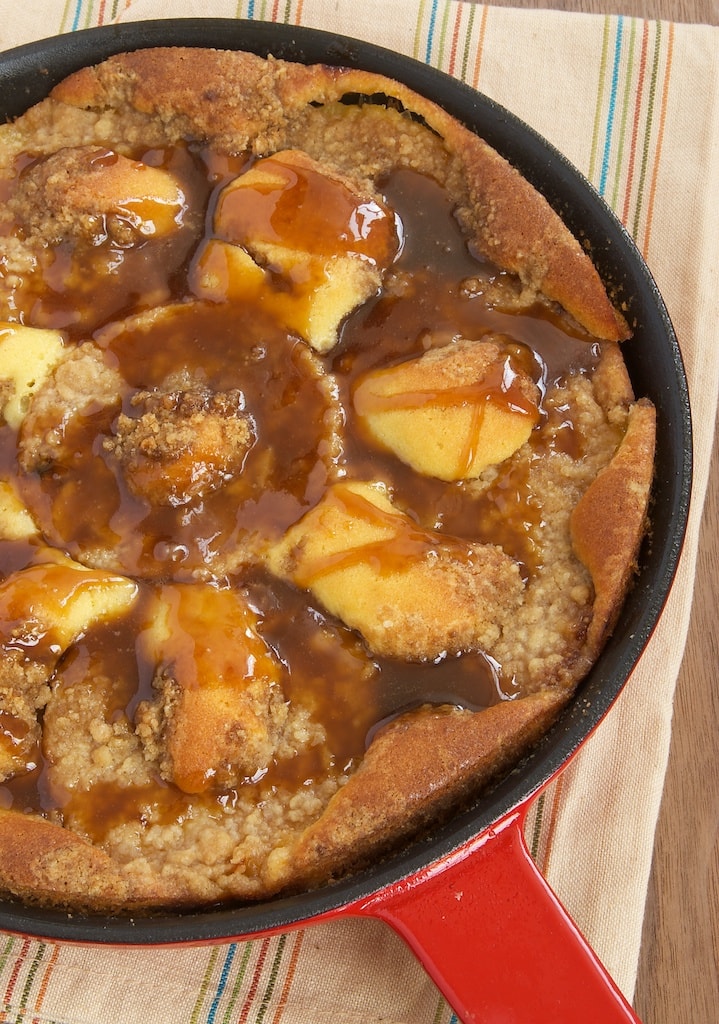 First of all, it's one of those magical one-layer cakes that I love. No stacking layers, no frosting. Then, there's the plus of making it all with just a couple of bowls and one skillet.
Unlike a lot of pineapple cakes, there's no upside-down aspect. After the pineapple rings are caramelized a bit in the skillet, they go right on top of the cake and are covered with a lovely crumb topping. And, as if all that weren't enough, there's a glorious caramel-y glaze to go on top. There's a bit of lemon in that glaze that makes it work so well with the sweet, tart pineapple on the cake.
This isn't what I'd call a pretty cake. It's a bit more… rustic. It's bumpy and uneven and gooey and sticky. And it's absolutely delicious! I have to say that I'm not the biggest fan of pineapple, but I am a huge fan of this cake. As soon as I took my first bite, I was completely smitten. And, Quinn promptly added this cake to his favorites list, saying that he'd never turn down a slice of it.