Kitchen Sink Crispy Treats take the classic dessert and add all kinds of good stuff to make them an irresistible crowd-pleaser!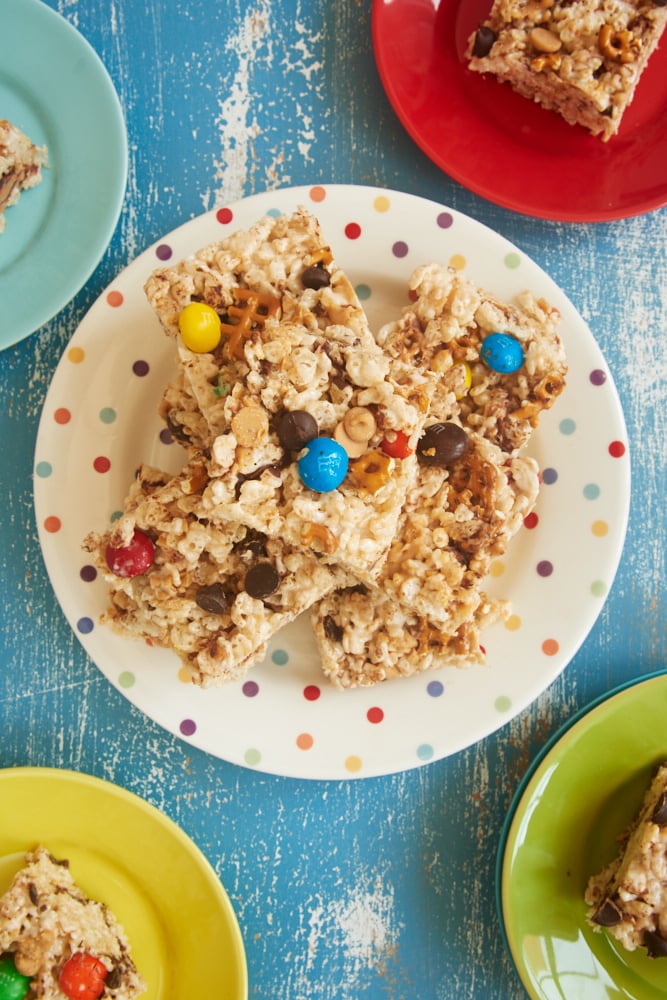 Several times in a year, I like to do a kitchen purge to address all of the ingredient odds and ends that I accumulate. I hate to get rid of them, so I often try to find a way to use as much of them as I can. That often leads me to things like these Kitchen Sink Crispy Treats.
These start as traditional crispy treats but then they get all sorts of good things added to them to receive the "everything but the kitchen sink" label. We've got M&Ms, chocolate chips, pretzels, toffee bits, and more. They're so very adaptable with any combination of add-ins you like!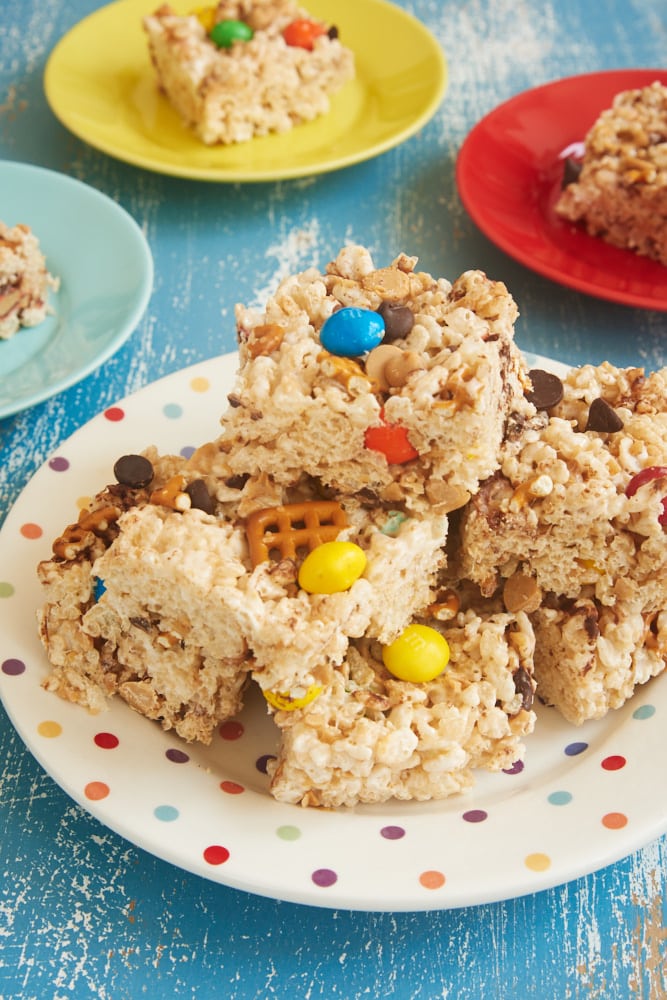 When you're picking your add-ins for these bars, variety is the key for making each bite a little different. I prefer a little salty with all of that sweet, so pretzels or nuts are great for that. Crunch is good, too, so think about toffee bits or some chopped crispy cookies along with any nuts or pretzels you're adding. And, of course, there are plenty of sweet options with different kinds of chocolate chips, peanut butter chips, caramel bits, cinnamon chips, and more.
I'll give you one word of warning about adding chocolate chips to these crispy treats. Because they get added while the mixture is still warm, they will melt a bit as you stir. I don't mind it a bit, as it spreads the chocolate out a little. That being said, I like to keep the chocolate to a minimum in relation to everything else going into these.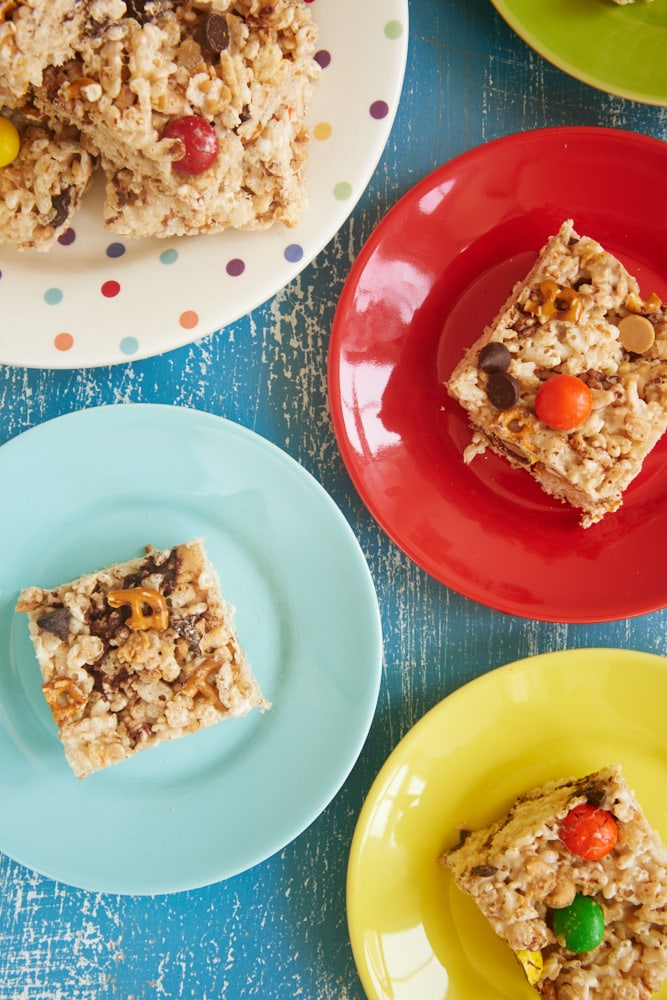 I must confess that I'm not a huge fan of classic crispy treats, so I'm all in for this version that amps up the flavor in a big way. And I love that I never have to make them the same way twice!
If you're in search of a simple recipe, crispy treats are always a good choice. If you want that simplicity plus a lot of flavor and variety, then these Kitchen Sink Crispy Treats are definitely the answer!
Find more no-bake recipes in the Recipe Index.
More Rice Crispy Treat Recipes