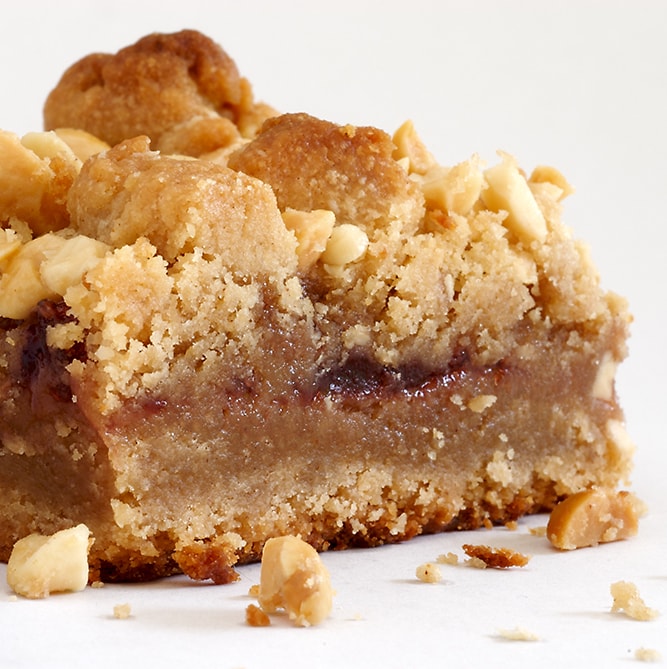 There are a few food combinations that never get old. Peanut butter and jelly is one of those combinations for me. I will gladly eat a PB&J most any day. This recipe using that delicious combination recently called out to me from the pages of one of my favorite cookbooks, Martha Stewart's Cookies.

One note about baking these. The directions give a wide range for the baking time: 45-60 minutes. With the jam layer, there was not a good way to test these for doneness. The old toothpick trick would not have worked well. I baked mine for 45 minutes, and they were just right to me.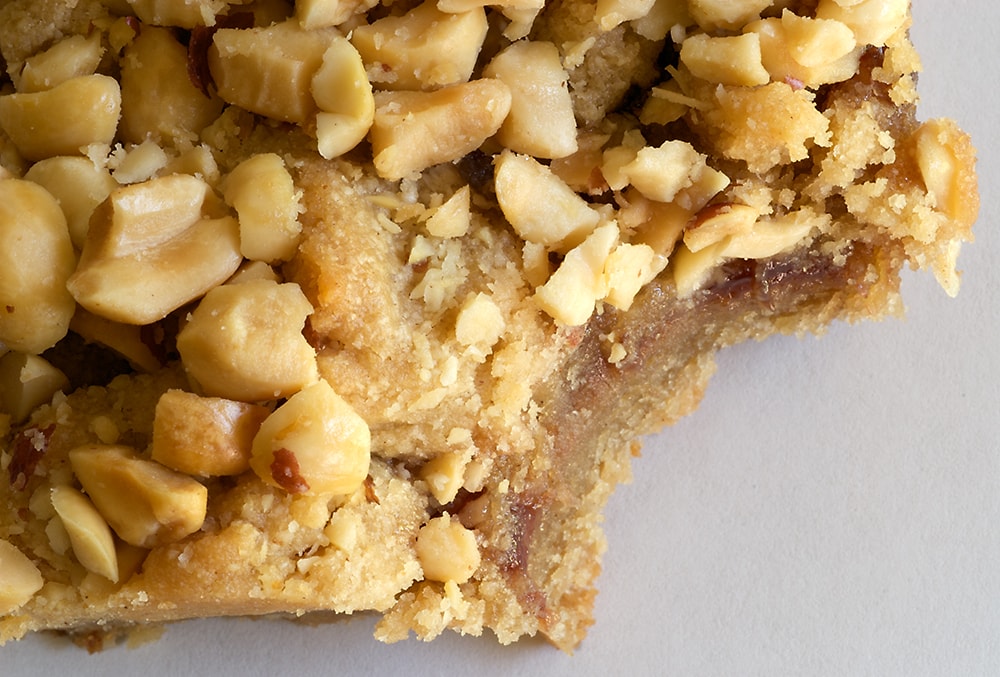 After mixing up this simple recipe, I was rewarded with a delicious, dense treat. While the predominant flavor is peanut butter, the jam adds a little extra kick of sweetness. I used strawberry, as recommended in the recipe, although you could easily substitute your favorite flavor. For sandwiches, I definitely prefer grape. What flavor of jelly do you like with your peanut butter?