Chocolate Peanut Butter Rice Crispy Treats are made with honey instead of marshmallows for a tasty twist on traditional crispy treats. The flavor is fantastic!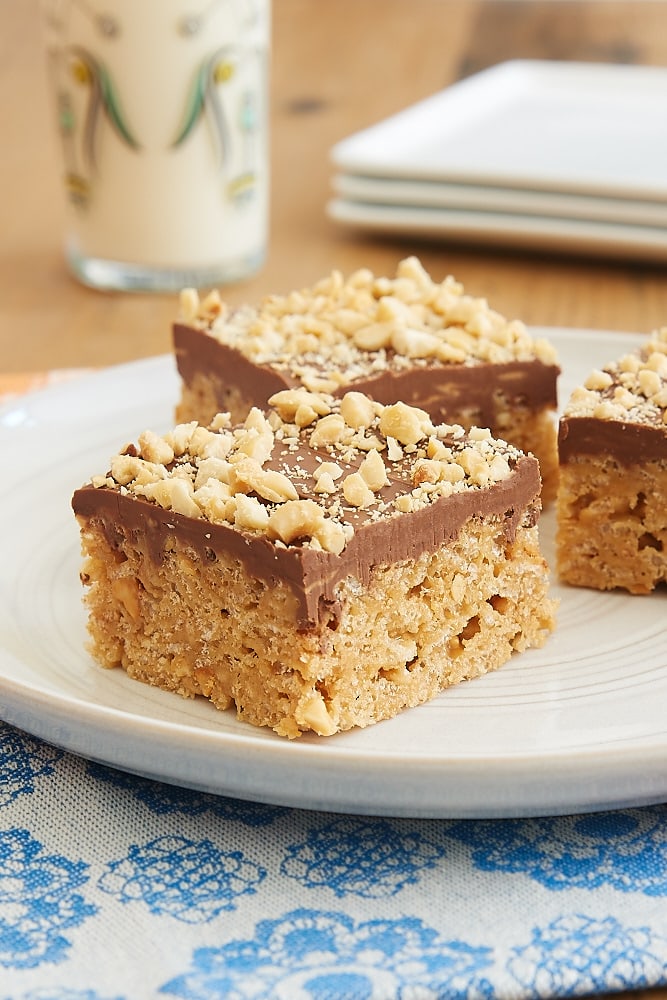 I'm sure most of us feel a wave of nostalgia just at the thought of sweet, gooey crispy treats. I certainly ate my fair share of them in my childhood. Now that I can make them myself, I can't resist trying variations of them to keep them even more fun and interesting.
I recently found the recipe for these Chocolate Peanut Butter Crispy Treats in a magazine and was instantly intrigued by the ingredient list. No marshmallows! Instead, these bars are sweetened mostly by honey, with peanut butter helping to hold them together. There's also more peanut butter and some chocolate here to make them extra good.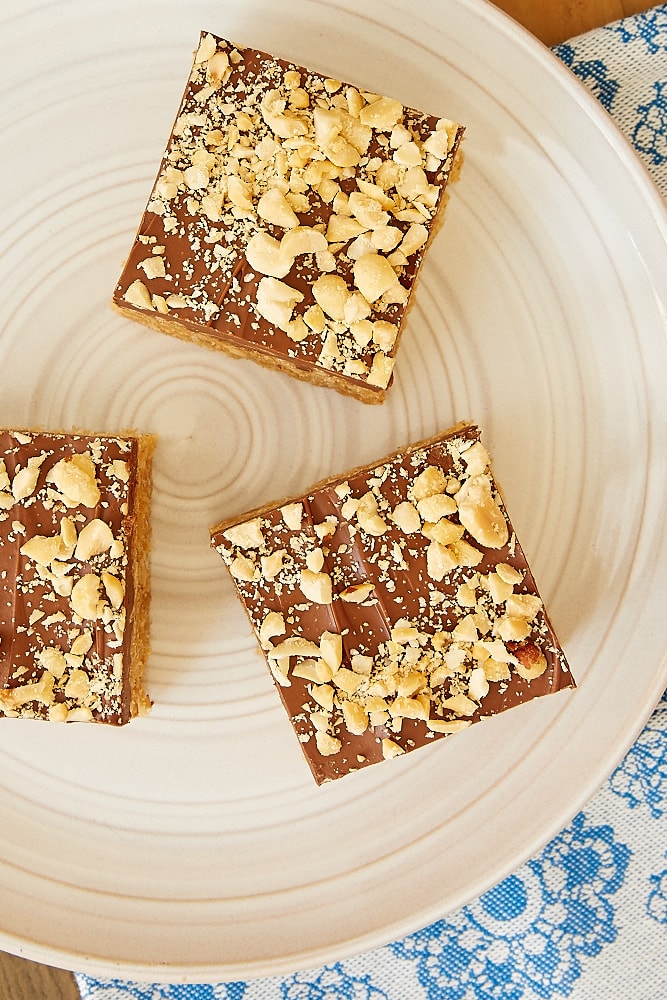 I didn't stray too far from the original recipe. The original topping was a combination of chocolate chips and butterscotch chips. In my experience, there are very few good butterscotch chips out there so I tend to shy away from using them frequently. If you have a brand you like, you can certainly go that route. I decided instead to up the peanut butter ante by combining peanut butter chips with chocolate for the topping.
As is the case with most crispy treat recipes, you'll want to work fairly quickly once they're mixed and ready to spread in the pan. After that, though, you'll just need to do a little microwave melting and nut chopping for the topping. So quick and easy!
These bars were a big hit, judging by how quickly they disappeared. If you're looking for something different from the usual rice crispy treats, give these a try. The combination of flavors, the gooey honey, and that crispy crunch is irresistible!
Find more bar recipes in the Recipe Index.
More Rice Crispy Treats Recipes