April 5, 2018
Dulce de Leche Banana Bars
These easy Dulce de Leche Banana Bars have such amazing flavor and a soft texture. A great anytime treat!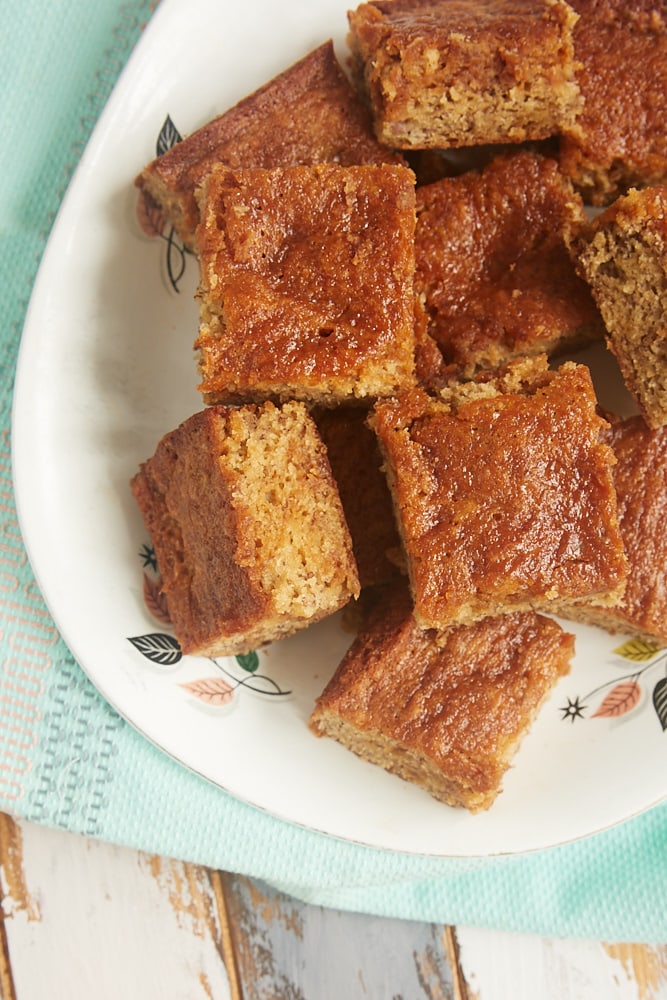 As odd as it may be, I love baking with bananas but I don't really enjoy eating bananas. It's a texture thing, I think. In any case, you can always sign me up for banana bread, cake, cookies, or most any banana treat. And now I have these Dulce de Leche Banana Bars to add to that list.
Making these bars is about as straightforward as baking gets. Everything mixes in one bowl, and you won't even need your mixer for these. Just grab a bowl and a mixing spoon, and you're set!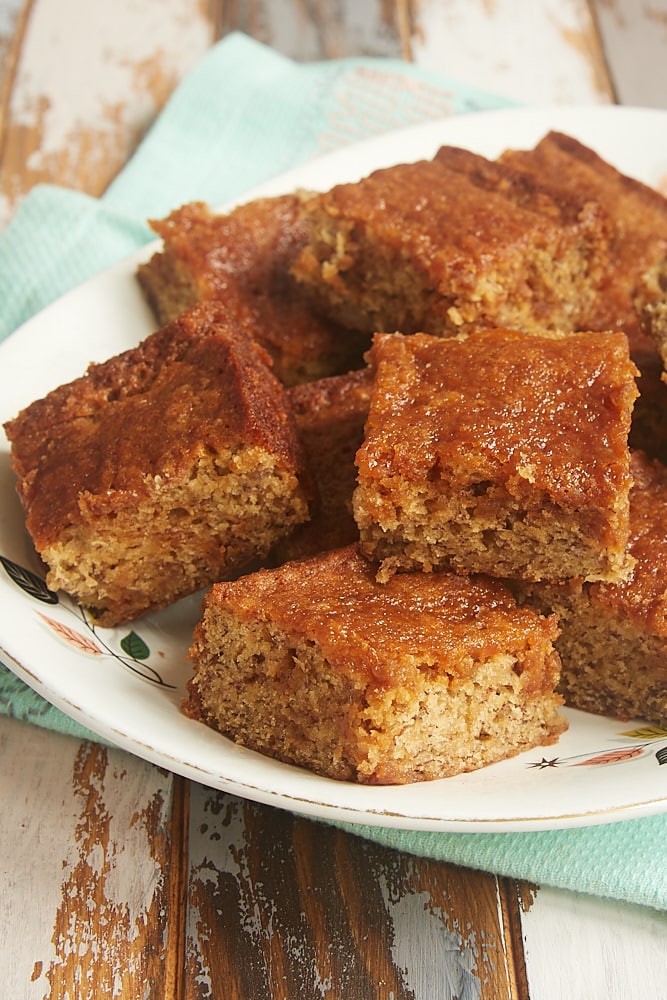 There are so many things to love about these banana bars. They're wonderfully soft and moist. The texture is a bit like banana bread but a little sturdier. That makes them easy to serve and to eat out of hand. Serve these as an afternoon snack, pack them in your lunch, or enjoy them as a simple dessert.
Then there's the flavor. Wow, are these things good! The addition of dulce de leche to all that banana deliciousness is just fantastic. I like to swirl the dulce de leche into the batter instead of mixing it into the batter. You may not necessarily see the swirl like you might with something of a more contrasting color, but I love that pretty, shiny top that you get from having most of the dulce de leche near the top of the bars.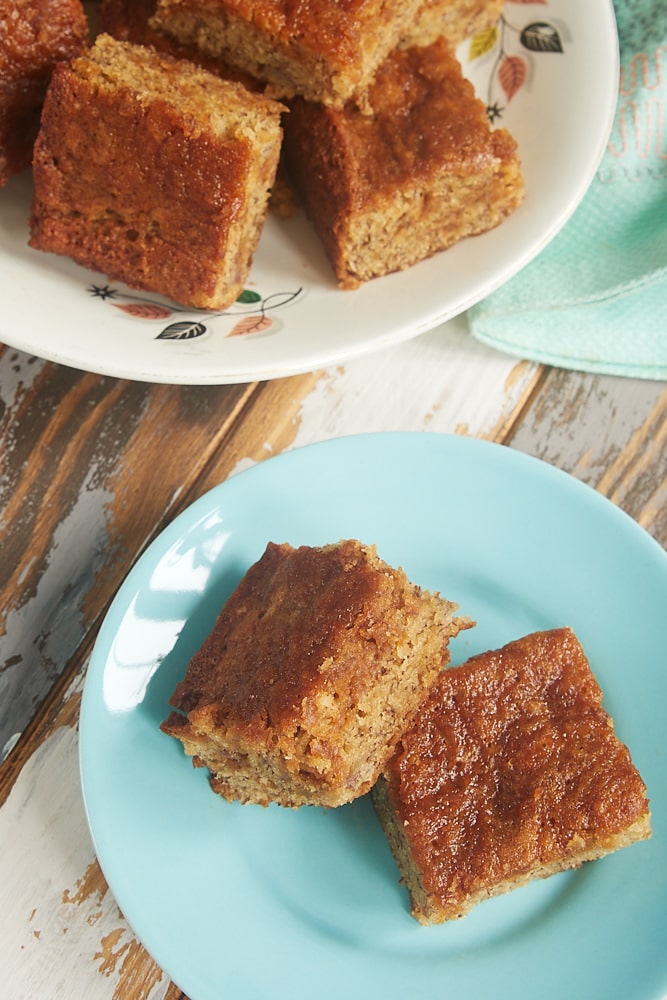 If you've never tried the combination of bananas and dulce de leche, I urge you to do so as soon as possible. That rich, caramel-like flavor is such a great complement to bananas. I find it flat-out irresistible. If you're a believer in that tasty pair, too, then be sure to try Dulce de Leche Banana Pudding Bars and Dulce de Leche Banana Bread, too.
Find more banana recipes in the Recipe Index.
More Banana Bar Recipes
Dulce de Leche Banana Bars
Yield: 16 2-inch bars
Prep Time: 15 minutes
Cook Time: 40 minutes
These easy Dulce de Leche Banana Bars have fantastic flavor and a soft texture. They make a great anytime treat!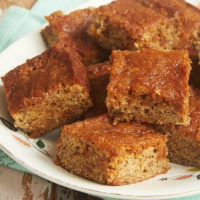 Ingredients:
1 cup all-purpose flour
1/2 teaspoon baking powder
1/2 teaspoon salt
1/4 teaspoon baking soda
1/3 cup unsalted butter, melted and slightly cooled
1 cup firmly packed lightly brown sugar
1 large egg
2 teaspoons vanilla extract
1 cup mashed ripe bananas (about 2-3 bananas)
3 tablespoons dulce de leche*
Directions:
Preheat oven to 350°F. Grease an 8-inch square baking pan.
Whisk tougher the flour, baking powder, salt, and baking soda. Set aside.
In a separate bowl, combine the cooled butter, brown sugar, egg, and vanilla until thoroughly combined.
Add the flour mixture, mixing just until combined. Mix in the bananas.
Transfer the batter to the prepared pan and spread evenly.
Dollop the dulce de leche over the top of the batter. Use a thin knife to swirl the dulce de leche into the batter. (Alternately, you can mix it into the batter before transferring to the pan.)
Bake 35 to 40 minutes, or until a pick inserted into the center comes out clean.
Cool in the pan before cutting into bars.
Notes:
*Look for dulce de leche alongside other spreads, in the international foods section, or with the ice cream toppings.