I have a bit of a soft spot for biscuits. I never really baked them that much until the last few years. But, now they are one of my favorite things to bake for breakfast or as a dinner accompaniment.
These Three Cheese Drop Biscuits are a favorite with us. They're a great, quick, cheese-y option for breakfast or brunch. Plus, they are the perfect companion to a big bowl of soup or chili or even alongside some pasta.

The beauty of these biscuits is that you can easily change up the spices and cheeses to complement your meal. I almost always make them with garlic to go along with our tendencies to add garlic to pretty much everything we cook. Add a little fresh black pepper if you like, too. I also occasionally like using smoked paprika, which is one of my spice obsessions.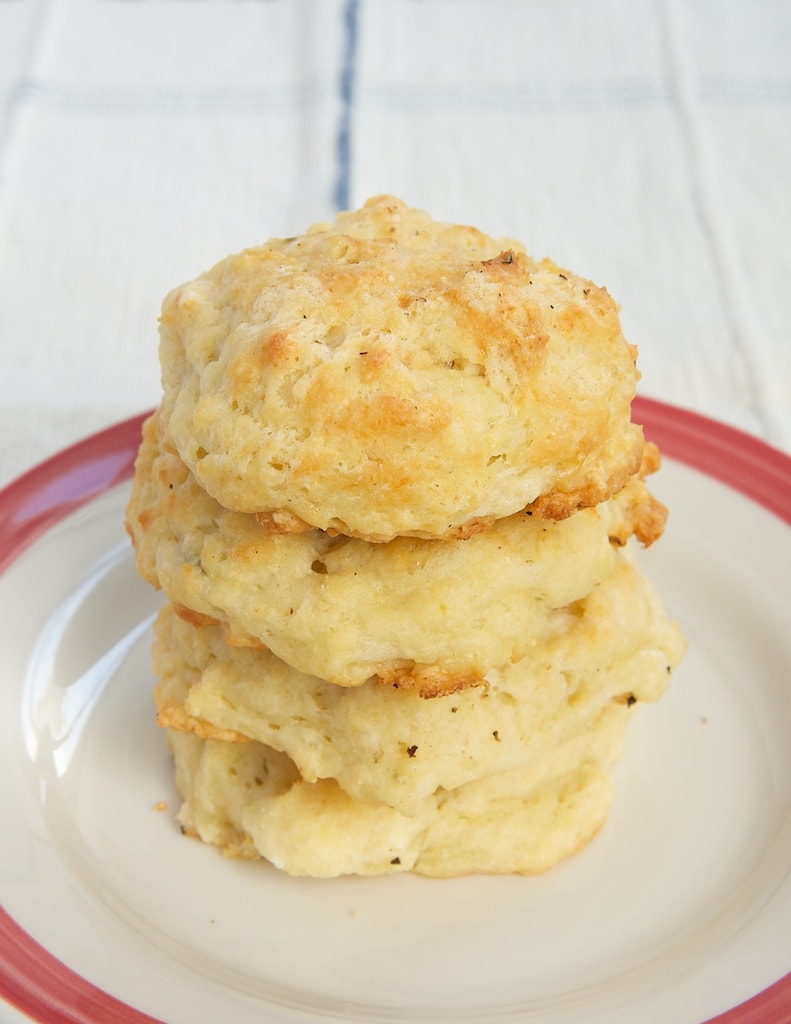 I know you've all heard for years how I can't understand Quinn's aversion to some foods (How can someone not like coconut?!?). It comes up a lot when you share meals with someone every day, you know. One of his biggest food dislikes is bacon. Let's all just think about that for a minute. Bacon! Come on!
I, on the other hand, love bacon just like anyone should, although I don't get to cook with it often. Thanks to PHILADELPHIA, though, I can enjoy a little bacon with the new Bacon Cream Cheese Spread. I have to tell you, a little bit of that delicious spread on one of these biscuits is just fabulous.
As with all of PHILADELPHIA Cream Cheese, the new Bacon Cream Cheese Spread is made with fresh milk and real cream. But, now they've added Oscar Mayer bacon for a spread that's a perfect pairing for biscuits, bagels, pretzels, sandwiches, and just about anything that would benefit from a little bacon.
Disclosure: I have been chosen by Kraft Foods to be a spokesperson for Philadelphia Cream Cheese. I have been provided with compensation for my time. All opinions are my own. For more cheesecake inspiration, be sure to visit www.creamcheese.com. This post contains affiliate links.