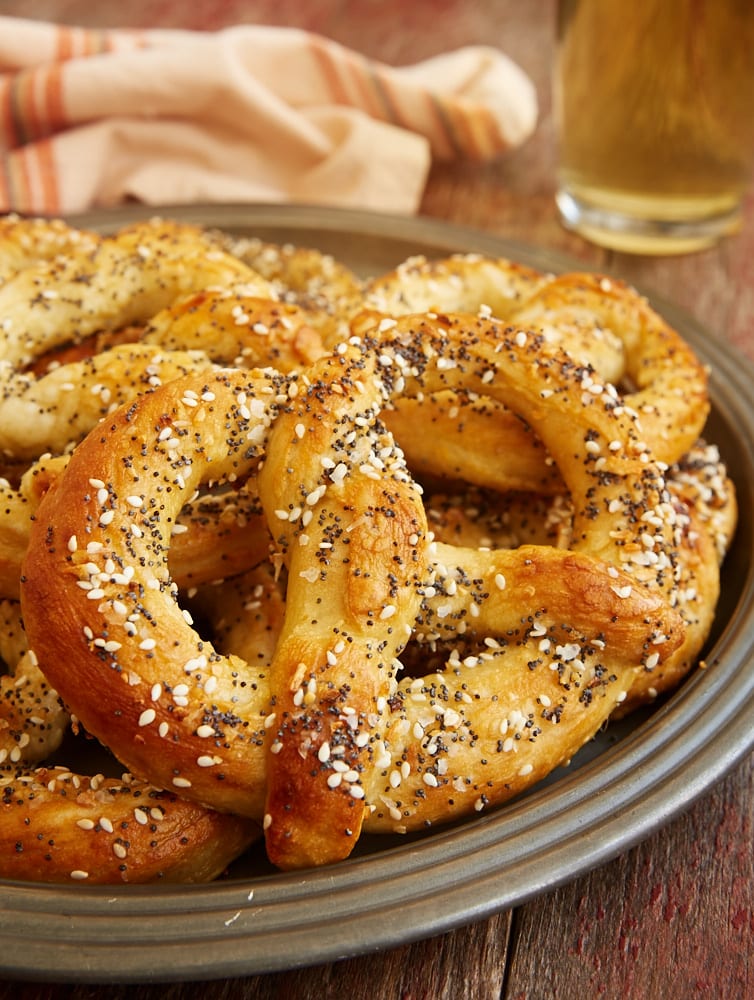 Soft pretzels have been on my to-bake list longer than I'm willing to admit. For a long time, I was more than a little intimidated by baking with yeast. I'm happy to say that I've gotten past that in recent years. And now that I've finally gotten around to baking homemade soft pretzels, I can tell you that they are surprisingly simple to make!
The dough for the pretzels comes together quickly, using a short list of ingredients and mixing in about a minute. Thanks to instant yeast, there's not much rising time, so the start to finish time is quite doable, too.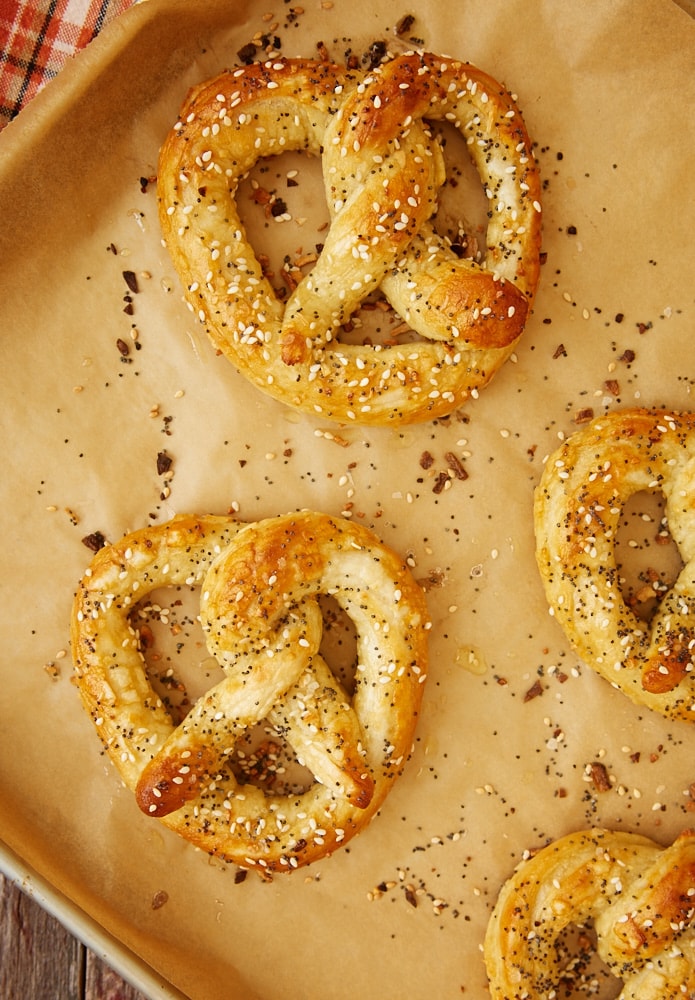 After the dough has rested a short time, it gets rolled and shaped into the classic pretzel twist. Then each pretzel will spend a few minutes in a mixture of water and baking soda. This step is what gives the pretzels their beautiful color. After that, just add the toppings you want to use, and then it's oven time!
I opted to top these pretzels with King Arthur Flour's Everything Bagel Topping for lots of extra flavor. (There are some other brands of that type of topping, too, like Trader Joe's that's linked below the recipe.) It's an irresistible combination of salt, poppy seeds, sesame seeds, dried onion, and garlic. You can easily make your own mixture of seasonings or top them simply with a sprinkling of coarse salt such as Kosher salt or sea salt.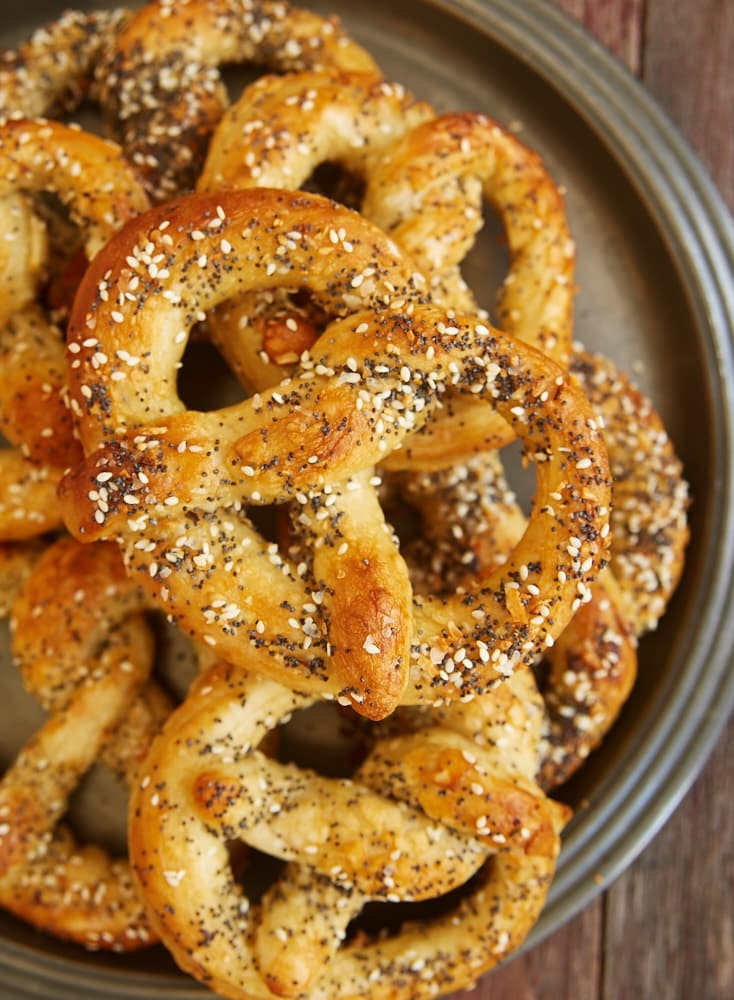 The best part, though, may be what happens after the pretzels are baked. When they come out of the oven they get brushed with a little melted butter. That buttery goodness is what makes them magical.
Any previous hesitations I had about making homemade pretzels is long gone. These tasty, buttery, soft, chewy pretzels are easy enough that you can whip them up whenever you have a craving. For me, they just might be too easy to make because I have a feeling there are many, many batches of these in my baking future.
Find more savory baking recipes in the Recipe Index.