Cream Cheese Chocolate Chip Cookies offer a twist on the classic with a kick of tangy cream cheese!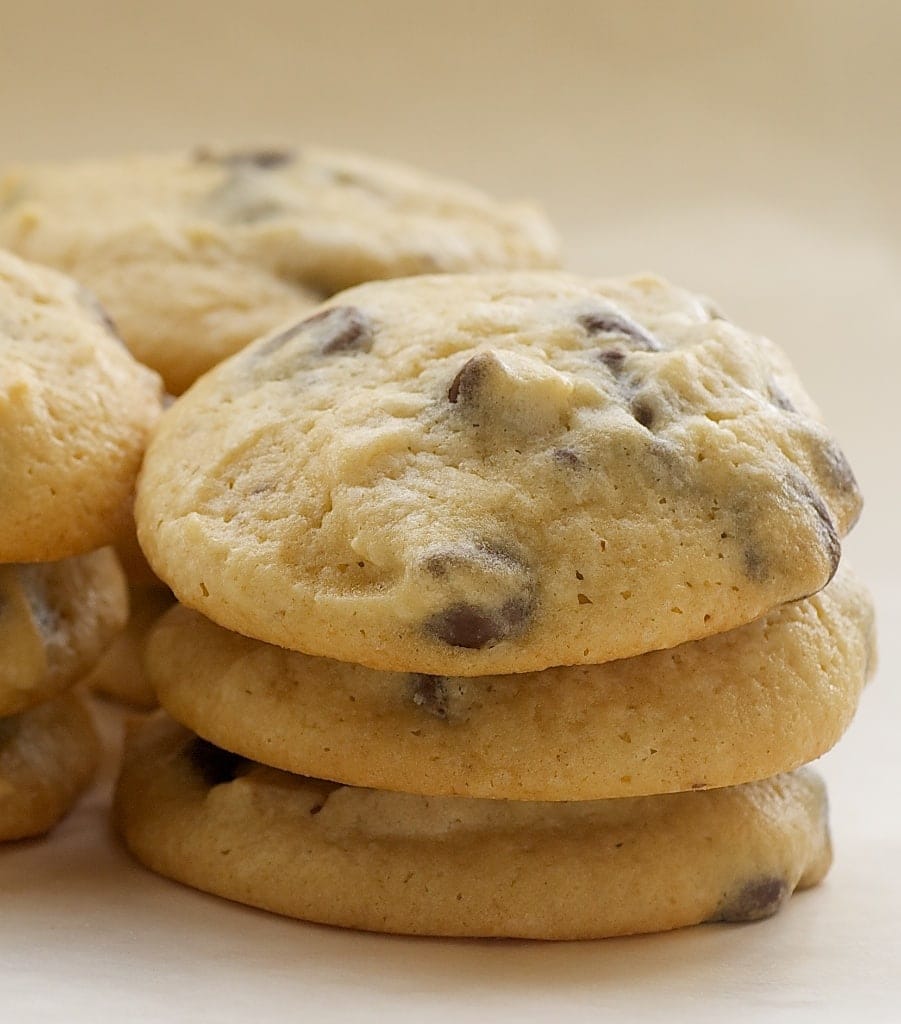 I don't deal well with failure. Quinn likes to say that I would have made a terrible scientist. I like things to work well the first time.
When working on a recipe, sometimes you have to accept failure, learn from it, and try to make changes to make it work. Then there are the other times. The times when everything goes just as it should and the outcome is just as you'd hoped. This is one of those times.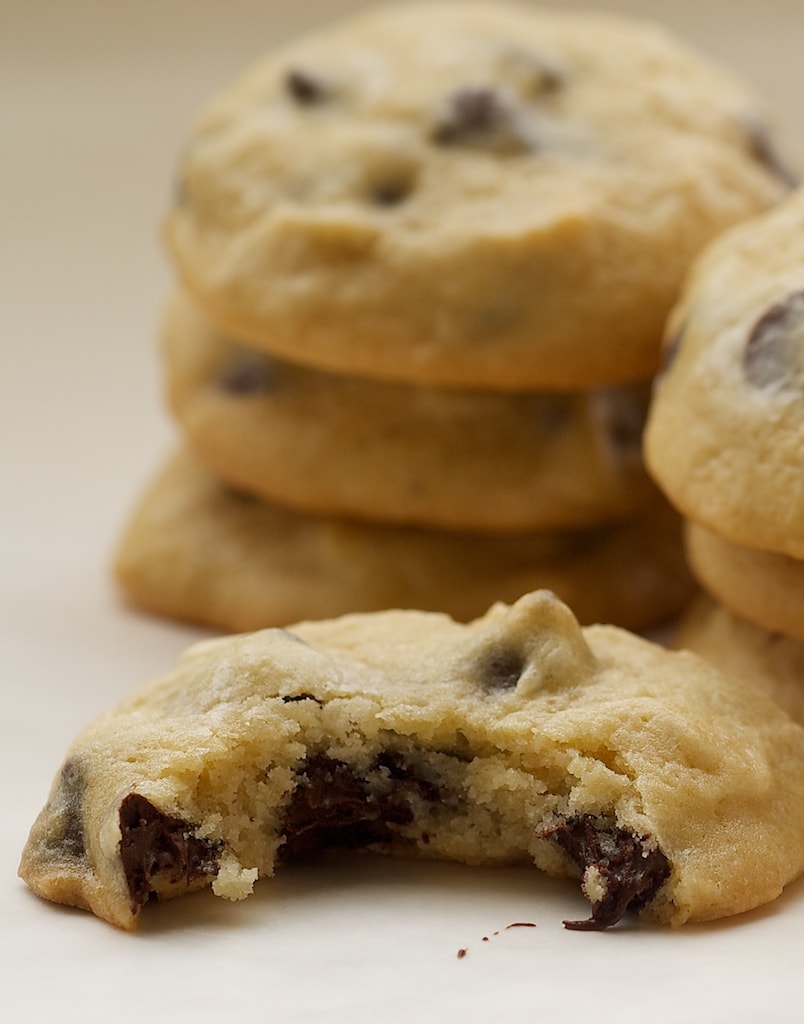 These cookies worked on my first try. And that makes me very happy. Granted, the recipe isn't overly complicated. But, if you think it's difficult to mess up a cookie recipe, you might want to reconsider that.
Regardless of how I got there, I'm pleased to share this little twist on chocolate chip cookies. The thing that makes these different, as you can tell by the title, is the presence of my good friend cream cheese. The amount of butter for a traditional chocolate chip cookie is reduced and replaced with a good dose of cream cheese. These cookies are a little cake-y and just the right amount of sweet.