April 30, 2012
Cream Cheese Chocolate Chip Cookies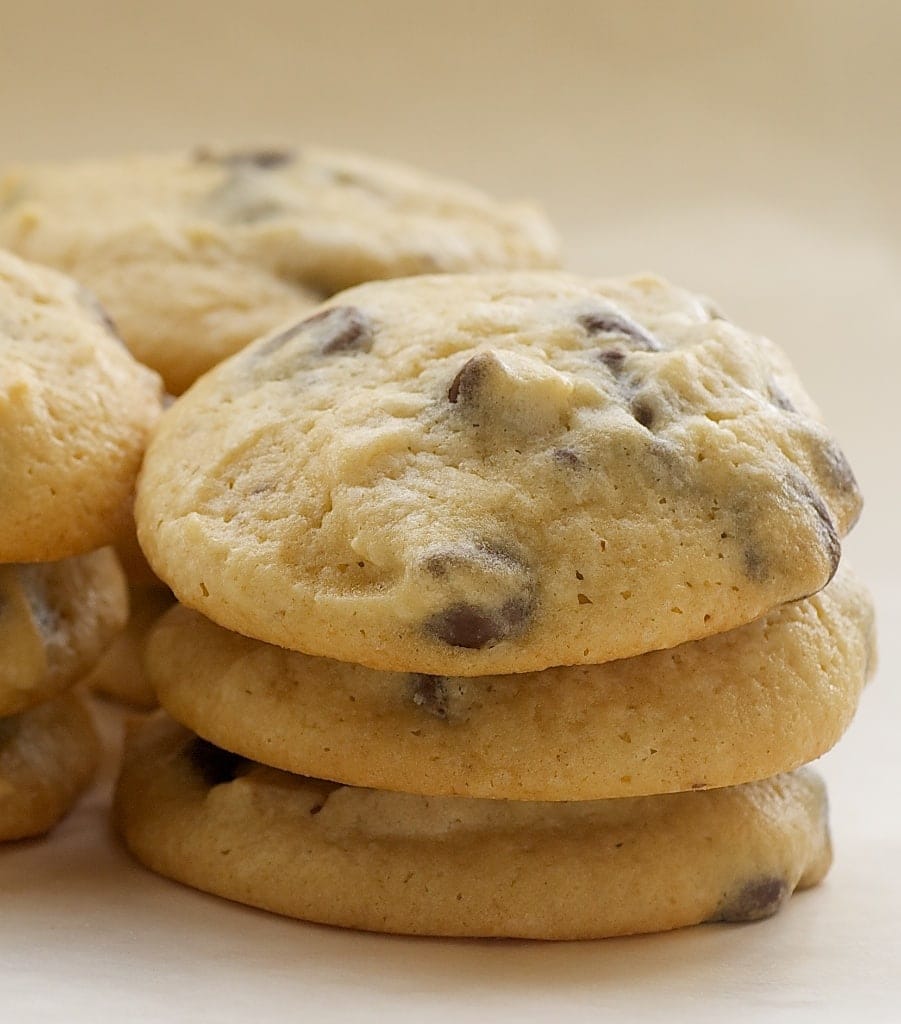 I don't deal well with failure. Quinn likes to say that I would have made a terrible scientist. I like things to work well the first time.
When working on a recipe, sometimes you have to accept failure, learn from it, and try to make changes to make it work. Then there are the other times. The times when everything goes just as it should and the outcome is just as you'd hoped. This is one of those times.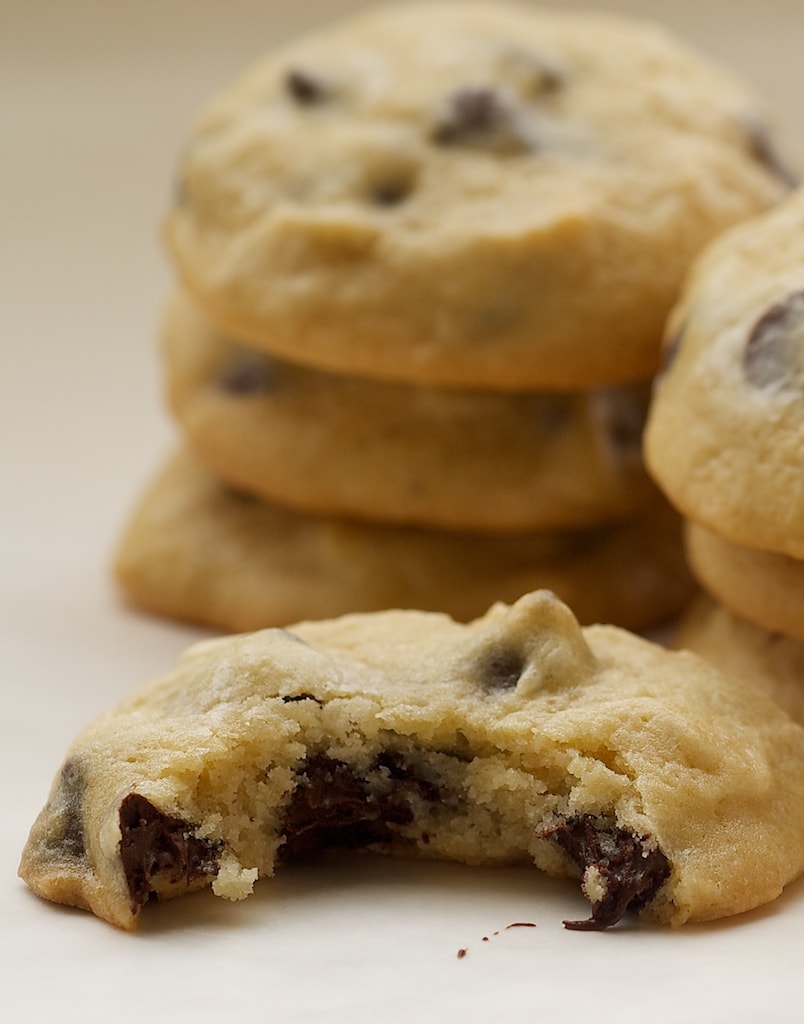 These cookies worked on my first try. And that makes me very happy. Granted, the recipe isn't overly complicated. But, if you think it's difficult to mess up a cookie recipe, you might want to reconsider that.
Regardless of how I got there, I'm pleased to share this little twist on chocolate chip cookies. The thing that makes these different, as you can tell by the title, is the presence of my good friend cream cheese. The amount of butter for a traditional chocolate chip cookie is reduced and replaced with a good dose of cream cheese. These cookies are a little cake-y and just the right amount of sweet.
Cream Cheese Chocolate Chip Cookies
Yield: about 48 cookies
Prep Time:20 minutes
Cook Time:15 minutes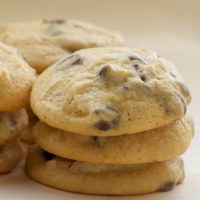 Ingredients:
2 & 1/2 cups all-purpose flour
1 teaspoon baking powder
1/2 teaspoon salt
1/2 cup unsalted butter, softened
8 ounces cream cheese, softened
1 cup granulated sugar
1 cup packed light brown sugar
2 large eggs
1 & 1/2 teaspoons vanilla extract
1 & 1/2 cups semisweet chocolate chips
Directions:
Preheat oven to 350°. Grease or line baking pans.
Whisk together flour, baking powder, and salt. Set aside.
Beat butter, cream cheese, sugar, and brown sugar until fluffy. Add eggs, 1 at a time, mixing well after each addition. Mix in vanilla.
Gradually add flour mixture, mixing until almost combined. Add chocolate chips, stirring until dough is thoroughly mixed.
Drop dough by tablespoonfuls onto prepared pans. Bake 12-15 minutes, or until edges are lightly browned. (These cookies will not brown like classic chocolate chip cookies.)
Cool cookies completely on pan on wire racks.