Coconut Macadamia Chocolate Chip Cookies are brimming with so many fantastic flavors. Sweet coconut, crunchy macadamias, and two kinds of chocolate make these soft, chewy cookies a big-time winner!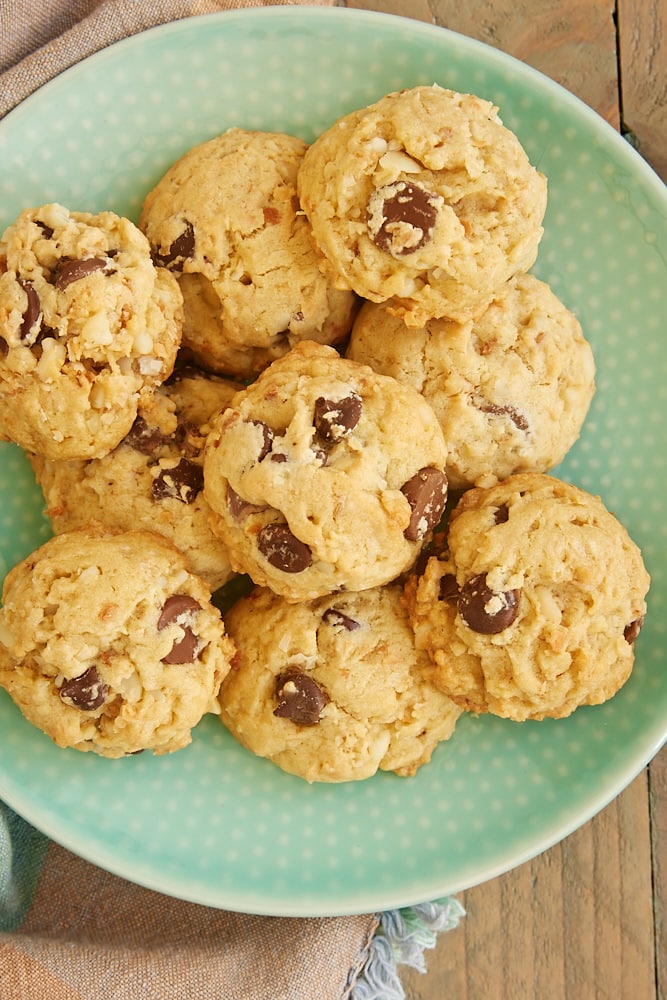 I usually end up with the cookie recipes I share with you in one of two ways. Either I have an idea for a very specific cookie, or I get the urge to bake cookies and see what ingredients I've got in my kitchen. This Coconut Macadamia Chocolate Chip Cookies recipe falls into the latter category with a combination of some favorite flavors jam-packed into cookie form.
I have to say that some of my favorite cookie recipes were quite serendipitous. It's fun to mix and match all the add-ins and see what happens!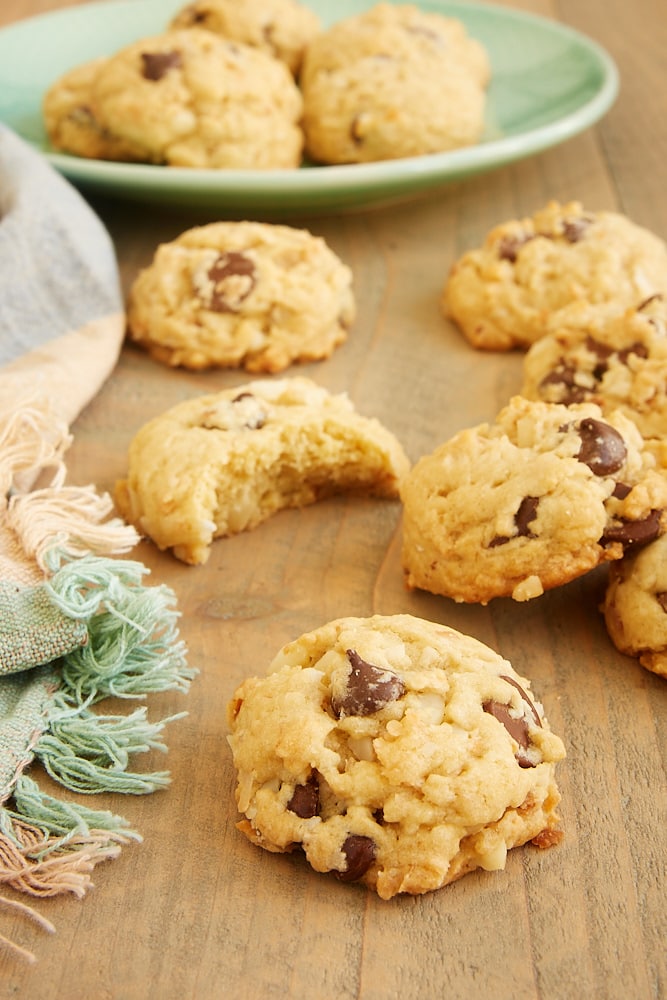 These cookies are made with lots of brown sugar, making them super soft. I almost always try to incorporate at least some brown sugar into my cookies, but these are all about it. If you like your cookies wonderfully soft, then you're going to love the texture of these.
You'll notice in the recipe that I recommend toasting the coconut before adding it to the cookie dough. That is, of course, optional, but the flavor is so good that I urge you to take the few minutes to toast the coconut before you start making the dough. And if you need a reminder for how to toast coconut, see the note at the end of the recipe.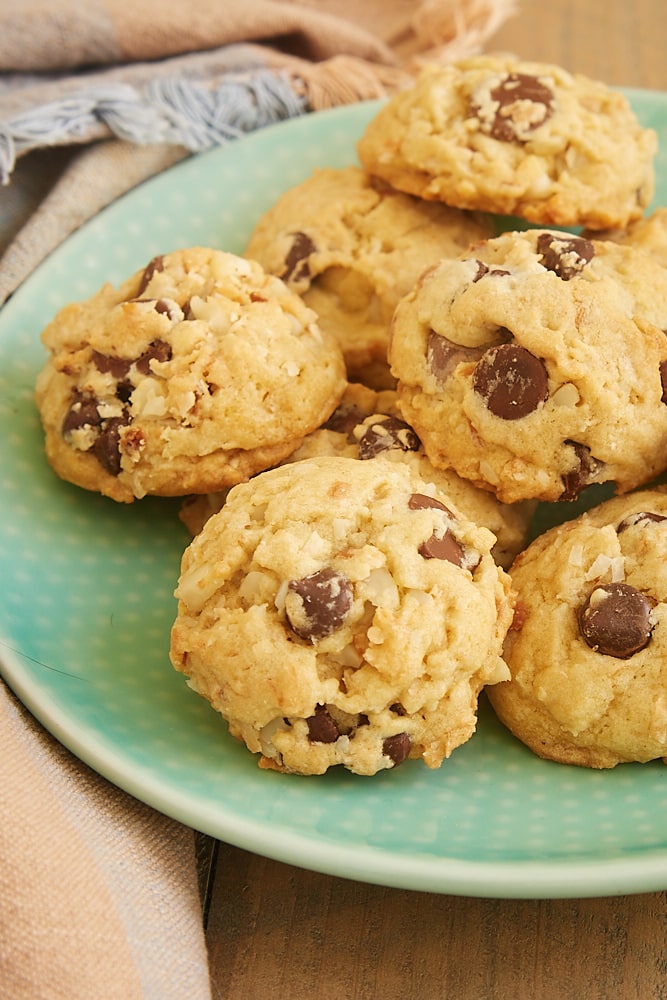 I also opt for both semisweet and milk chocolate chips in these cookies. I love the different sweetness levels mixing together along with the coconut and macadamias. If you prefer, you can stick with just one kind of chocolate chips, or even try white chocolate chips. But try adding two different kinds some time and see what a difference it can make.
As much as I love simple chocolate chip cookies, it seems I can never resist adding more flavors and textures to just about every batch. As well as the flavors of these Coconut Macadamia Chocolate Chip Cookies work together, I'm even more of a believer in spontaneous cookie baking!
Find more cookie recipes in the Recipe Index.
More cookie recipes to try