These mini Apple Crisp Bites turn classic apple crisp into a two-bite dessert!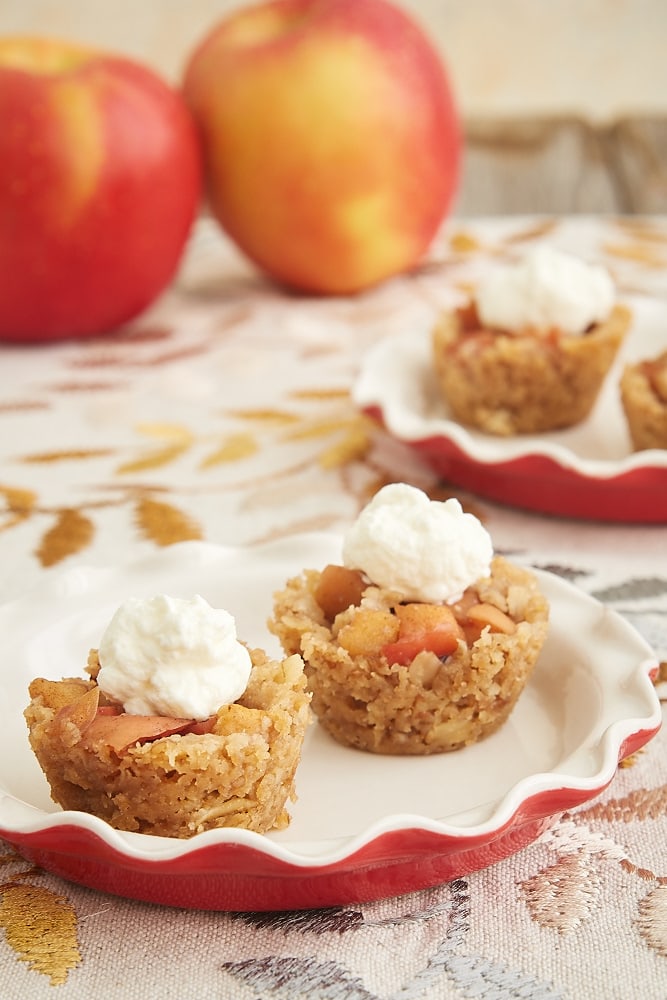 While I love to bake fruit crisps, crumbles, cobblers, and such, it can be tough to keep them new and interesting. These mini Apple Crisp Bites certainly address that issue with bite-size versions of a classic fall dessert.
Apples, oats, and spices are one of our favorite flavor combinations. If that trio sings to you as well, then you'll find these to be perfect packages of flavor!

If you like a high crisp topping to fruit ratio like I do, then you'll absolutely love these. You essentially form a shell of crisp topping, fill it with spiced apples, and then finish it with even more crisp topping. That's about a 2:1 ratio of topping to filling. Works for me!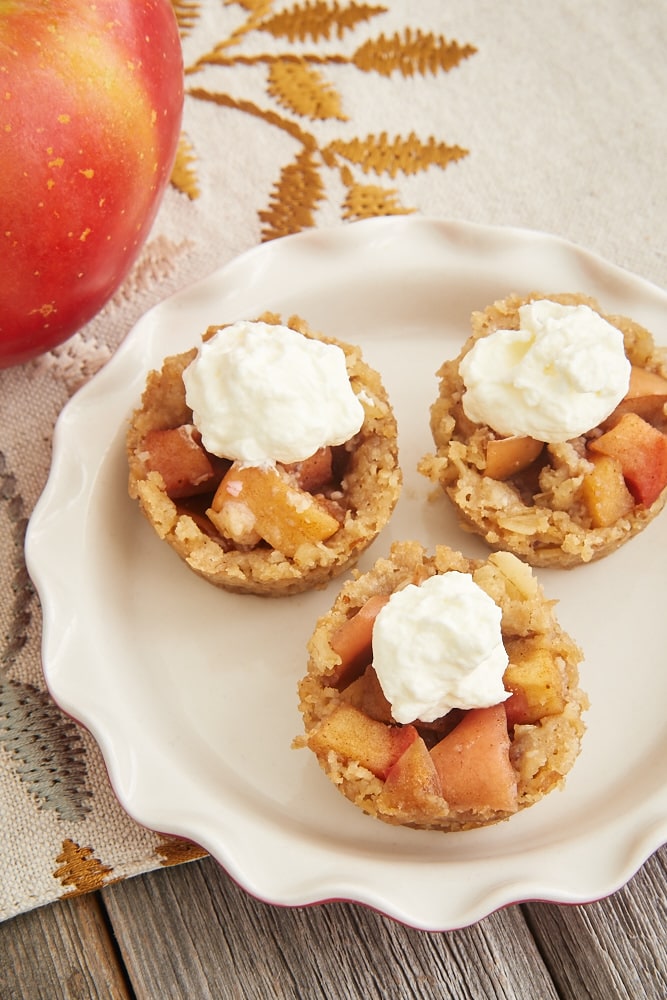 Forming the crisp mixture in the muffin pans is much easier than you might think. It just takes a bit of time and effort to make sure the muffin cups are well covered with no holes so that the filling will stay nicely inside the cups. And once they're baked, they come out of the pans quite easily with a little help from a thin knife or spatula.
These Apple Crisp Bites are great for a one-bite dessert. Or serve two or three at a time on a small plate or bowl. Dress them up a bit with a little dollop of sweetened whipped cream if you like. I wouldn't turn down a little drizzle of caramel sauce, either.
Sure, these little beauties may take a tad more effort than tossing together a standard Apple Crisp, but they are at least a thousand times more adorable.
Find more crisps, cobblers, and crumbles in the Recipe Index.
More Apple Desserts
If you need some guidance for choosing apples, I can help with The Best Apples for Baking.