Love pound cake? Just wait until you try these sweet, buttery Pound Cake Cookies!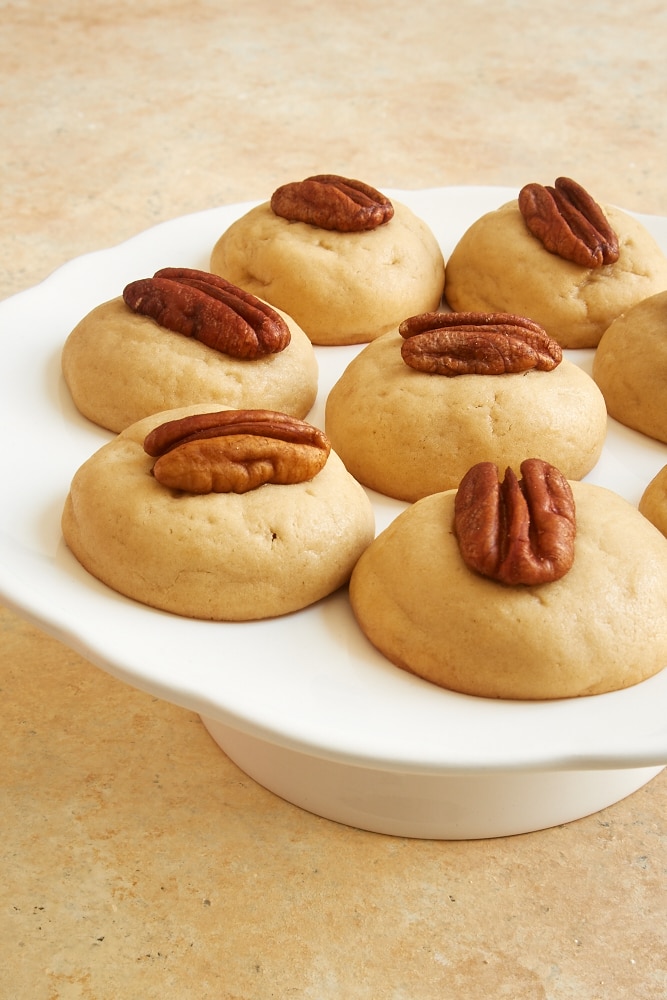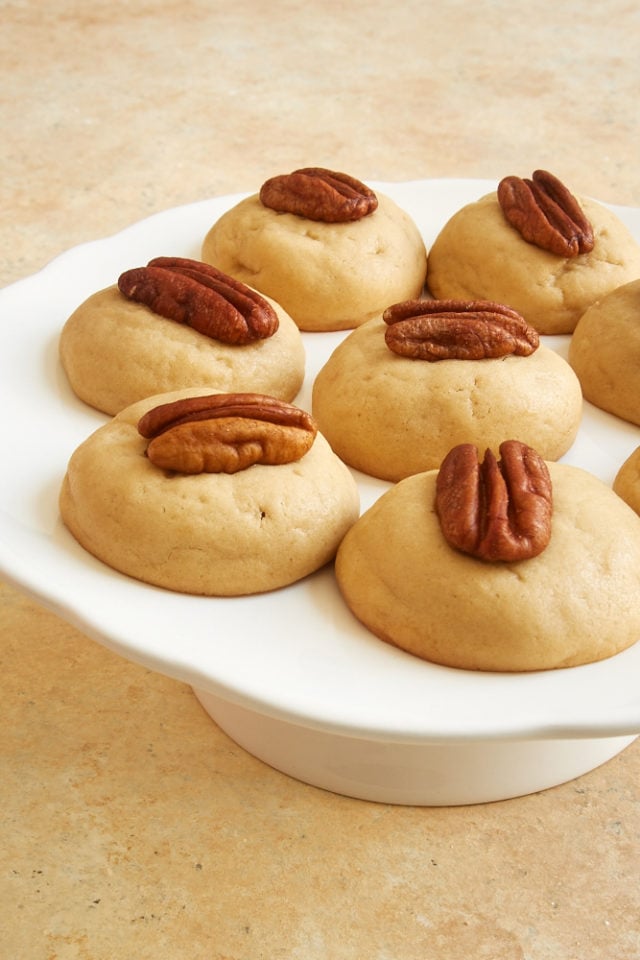 Pound Cake Cookies
Pound cake is one of the baking world's finest examples of "less is more." You just need a short list of ingredients to get a sweet, dense, buttery dessert. That's my kind of baking!
These Pound Cake Cookies take that idea and transform it into some wonderfully delicious cookies. When I first found this recipe, I was instantly smitten with the idea of cookies that taste like pound cake. How could I resist?
They have a lovely sweetness that's not overwhelming. They're a little crispy on the outside, yet soft and cake-like in the center. They certainly live up to their namesake in both flavor and texture!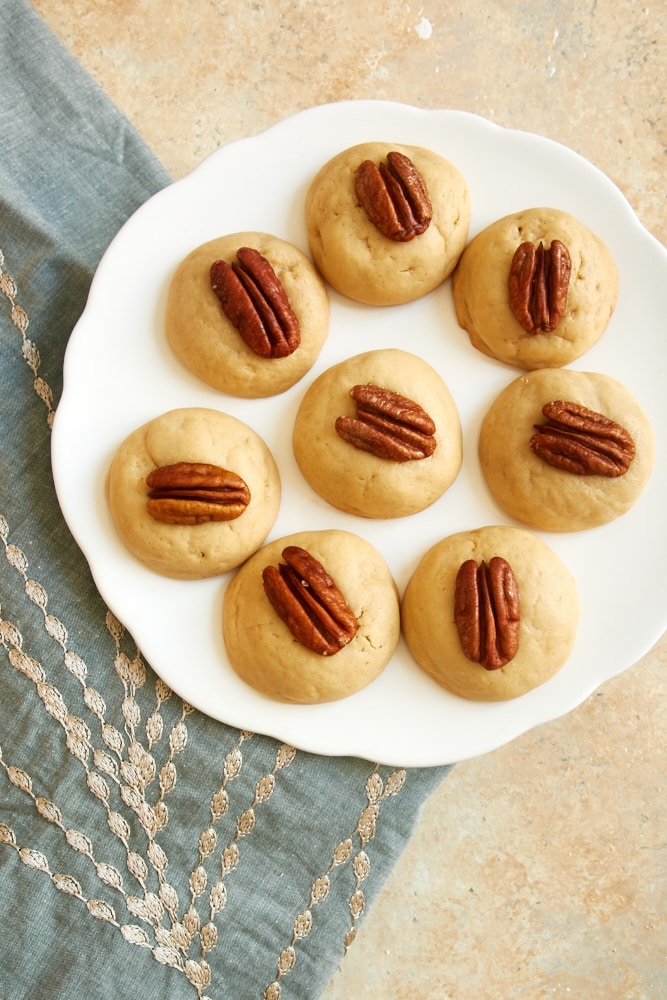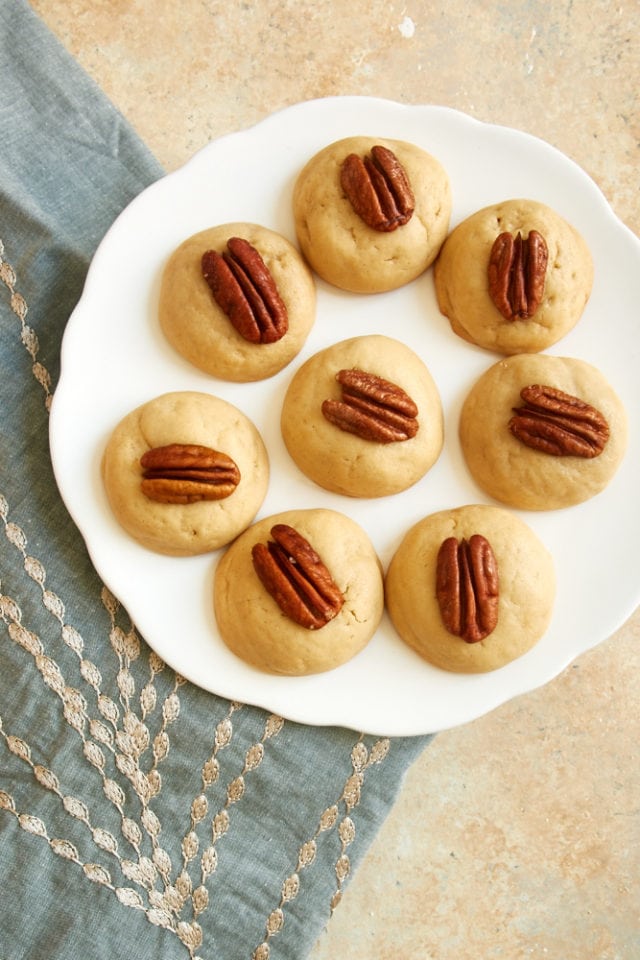 I followed the original recipe closely and also followed its lead by topping each cookie with a pecan half before baking. That simple addition is just perfect in my book. If you aren't a nut fan, just omit them and enjoy your cookies with no accoutrements.
One bit of warning before you start baking…. I found that these cookies don't get noticeably browned around the edges as they baked. I followed the recipe's baking times and found that the higher time estimate in their range worked perfectly for me.
In addition to their great taste, these cookies are also really quite lovely in appearance. They'd make wonderful gifts or a tasty addition to a cookie tray. As an added bonus, they stayed fresh-tasting for several days, too. We were still enjoying these about a week after I baked them!