Apples and pears are two of the very best things about fall baking. When they come into season, I try to bake with them as much as possible. They're great for making so many things, but I have a soft spot for spoon desserts like cobblers, crisps, and crumbles. There's just something so comforting about diving into a bowl of one of those warm, sweet desserts. It makes you want to wrap up in your favorite blanket, grab a spoon, and enjoy!
This cobbler is a celebration of fall flavor with plenty of apples and pears flavored with cinnamon and nutmeg. It's warm and gooey and so amazingly good. Top it off with ice cream or sweetened whipped cream, and you'll be in dessert heaven!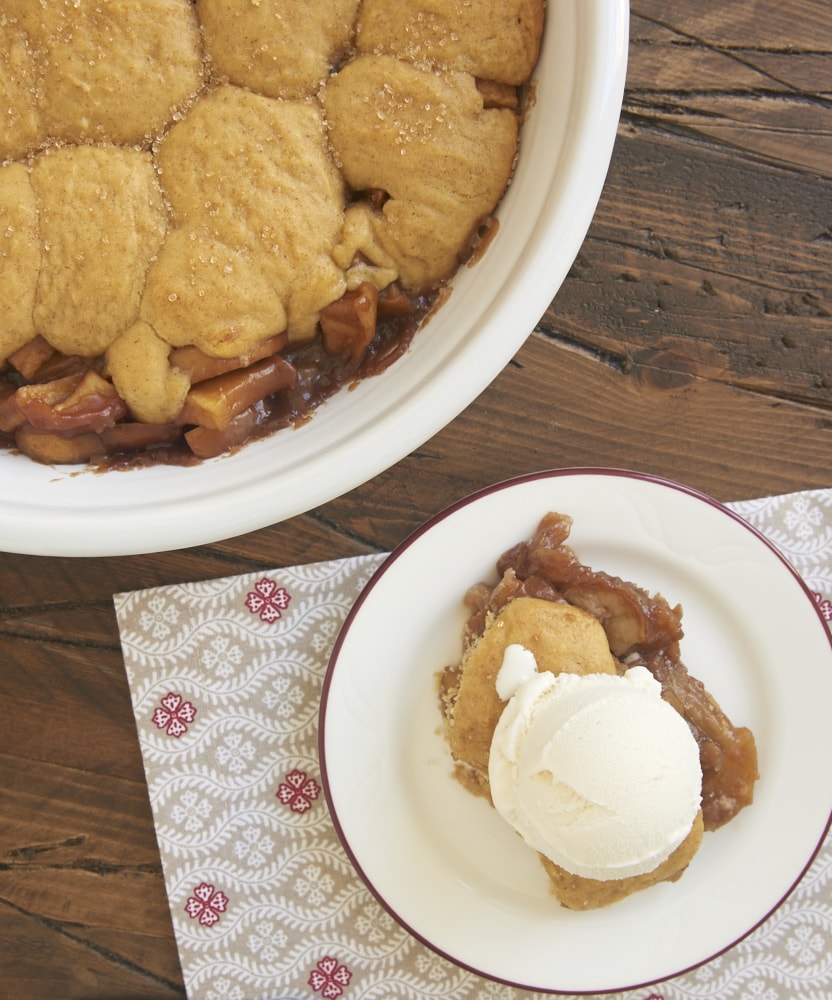 The filling of this cobbler is a bit of a variation on another favorite cobbler here on BoB, Brown Sugar Apple Cobbler. Both of them start out by cooking the fruit along with butter, sugar, and spices on the stovetop to create a caramel-like flavor and gooey texture. It adds a few more minutes to the prep time, but that sweet, caramel-like flavor is worth every second.
The biscuit topping is a bit off the beaten cobbler path. The addition of graham cracker crumbs to those biscuits gives them a little extra sweetness and an amazing flavor that complements the filling oh so well. It's a nice change from standard biscuit-topped cobblers.
If you're looking to celebrate fall in a big way with lots of flavor in a warm dessert, this is it. Go grab some fall fruits and graham crackers, and get baking!
Find more cobbler recipes in the Recipe Index.