I have a long-standing love of cookie baking. As you can see, it happens quite a bit in my kitchen. Baking cookies for a good cause is even better. September is Childhood Cancer Awareness Month. When OXO asked again this year if I'd like to bake some cookies to benefit Cookies for Kids' Cancer, I immediately signed up.
So, let's talk cookies!
The cookies you see here are fairly traditional oatmeal cookies, and my basic go-to oatmeal cookie recipe. They are chewy cookies with lots of oats and a touch of cinnamon. If you are a fan of oatmeal cookies, you'd be more than happy just making a batch of these cookies and stopping right there. But, I added some big flavor with what is my new frosting obsession.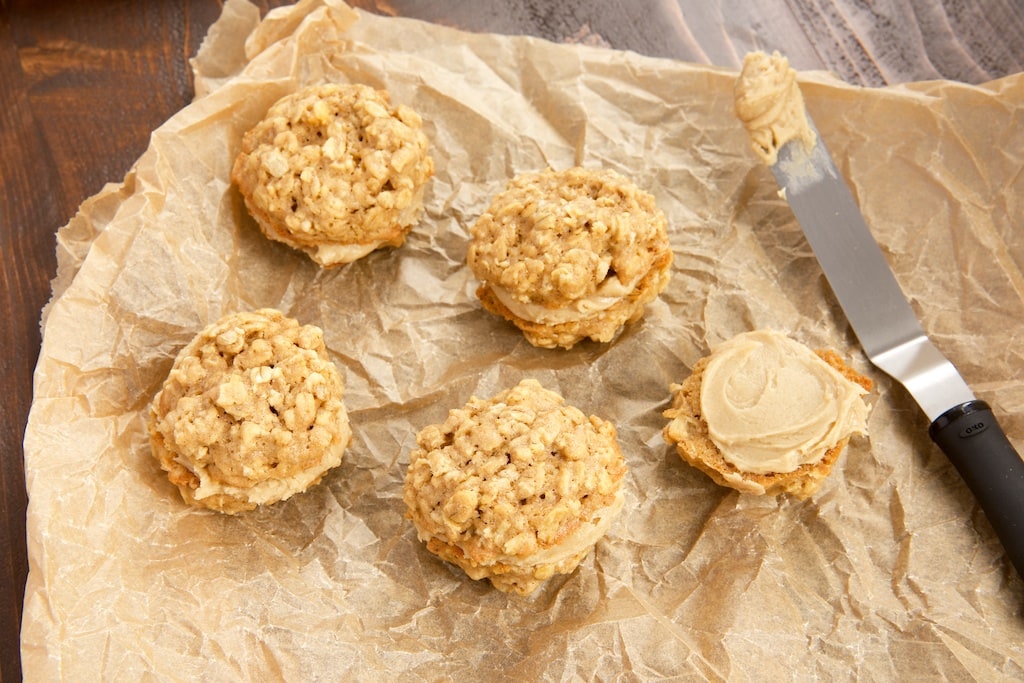 This super simple butterscotch frosting is so, so good. It only takes a few ingredients to make, and the taste is amazing. Spread a little (or a lot) between two oatmeal cookies, and you've got one spectacular sandwich cookie. The combination of those chewy oatmeal cookies with that butterscotch frosting is just magical!
Now, let's talk about "Baking a Difference."
In addition to my cookie contribution, many of my fellow bloggers are also busy baking cookies this month. And OXO is donating $100 to Cookies for Kids' Cancer for each of our blog posts about the campaign! In social media, look for #OXOGoodCookies to see what everyone is sharing this month. You can also see all the cookies made for this great cause on OXO's Good Cookies Pinterest Board. And be on the lookout for OXO products marked with special Cookies for Kids' Cancer stickers, as they will donate 25 cents for each product sold.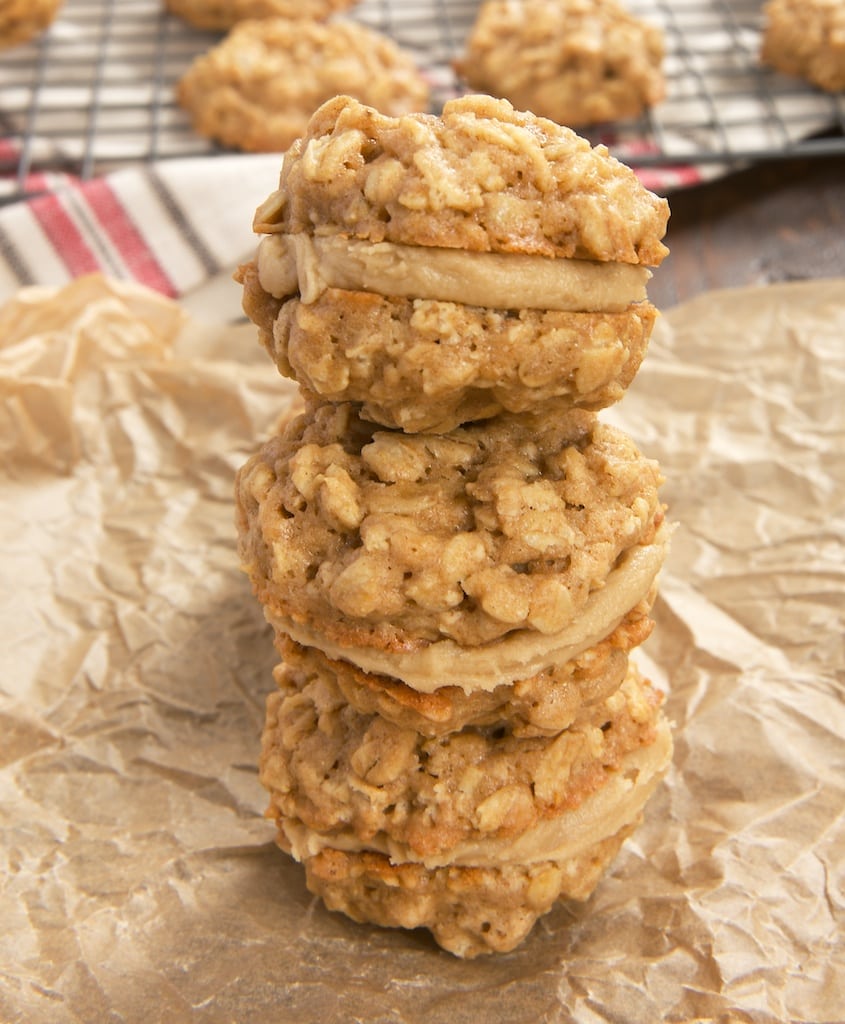 OXO was kind enough to send some cookie baking tools my way, including a Cookie Spatula, 3 Piece Spatula Set, and Icing Knife. All opinions written are my own.