Chocolate chip cookies are just the best, aren't they? I'm sure we've all baked innumerable batches of those sweet vanilla cookies studded with rich chocolate chips. While I do love a classic chocolate chip cookie, it's fun to mix things up a bit every now and then.
These little cookies certainly do that! The addition of corn flakes to the cookie dough adds an unexpected sweetness and a lovely crunch that will have you reaching for another.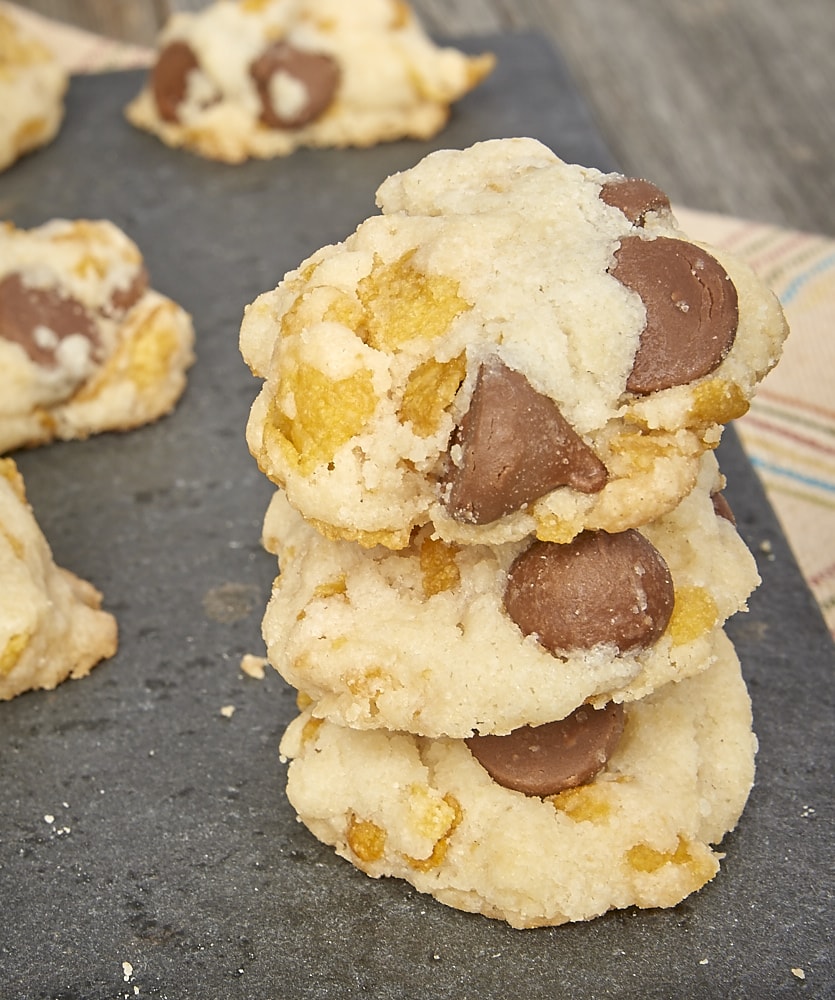 We really loved this fun twist on a classic. They're a bit sweeter than their traditional counterparts, so I like making them on the small side versus giant cookies. You'll get plenty of flavor and crunch in one little cookie!
Find more cookie recipes in the Recipe Index.
More Corn Flake Desserts
Can't get enough chocolate chip cookies? Be sure to see what some of my blogging friends have baked up this month for our chocolate chip-themed cookie of the month!