The vast majority of what I bake is from scratch, but I do make exceptions. I have no qualms in using frozen puff pastry, as I don't usually have the time or (let's be real) the willingness to make it from scratch. I recently discovered a package of puff pastry shells in my freezer and knew immediately that I need to make good use of them along with some recently acquired fresh berries.
I'm almost embarrassed to share these tartlets with you. Not because they aren't good, because they are undoubtedly fantastic. No, it's because they are so ridiculously simple to make. They are by far the simplest thing I've made in a long time. Then again, we all need a little ridiculously simple in our lives now and then, right?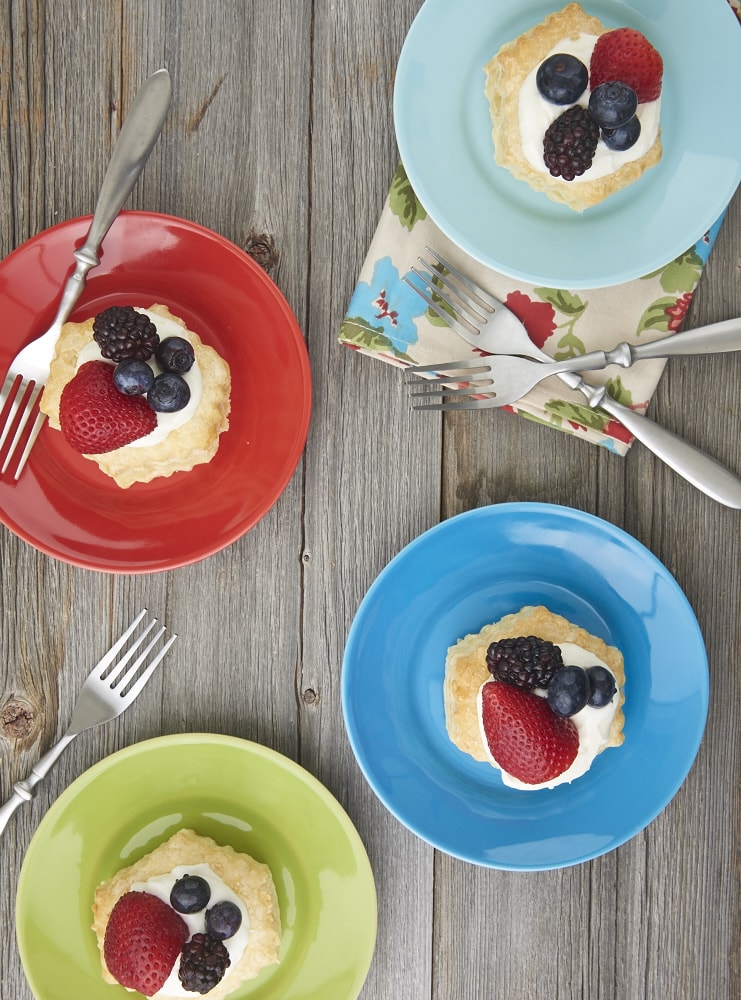 Inside those puff pastry shells is a super simple, 4-ingredient filling that I may or may not have eaten a few spoonfuls straight from the mixing bowl. It's an absolutely lovely combination of cream cheese and whipped cream with a hint of lemon. Seriously, it's amazing. So light and creamy and just lovely.
To finish, just top with fresh berries. I like to use a combination of berries, but just pick one if you like. You can easily let these change as spring and summer progress and bring you different fresh berries or other fruit. This is just the kind of no-fuss recipe that I love for a delicious, impressive last-minute dessert!
More Berry Desserts