April 6, 2015
Peanut Butter Oatmeal Cookies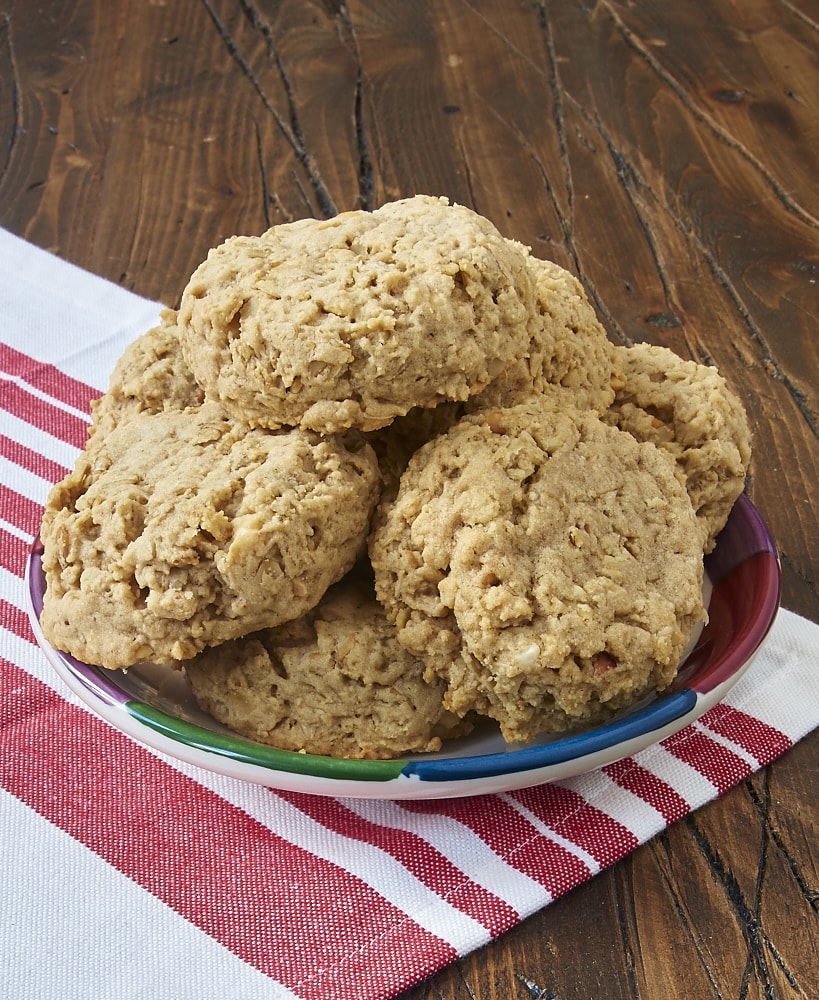 I know that the last recipe I shared with you featured peanut butter. But if you're even a little bit familiar with this blog, you'll know that it's at least 37% powered by peanut butter. I have a long-time affection for it, and I don't anticipate it will be going away anytime soon.
I've made all sorts of things with peanut butter, from bars to pies to cakes to cheesecakes. But cookies may very well be my favorite way to bake with peanut butter. There's something so comforting and nostalgic about peanut butter cookies. I know I can certainly never resist them!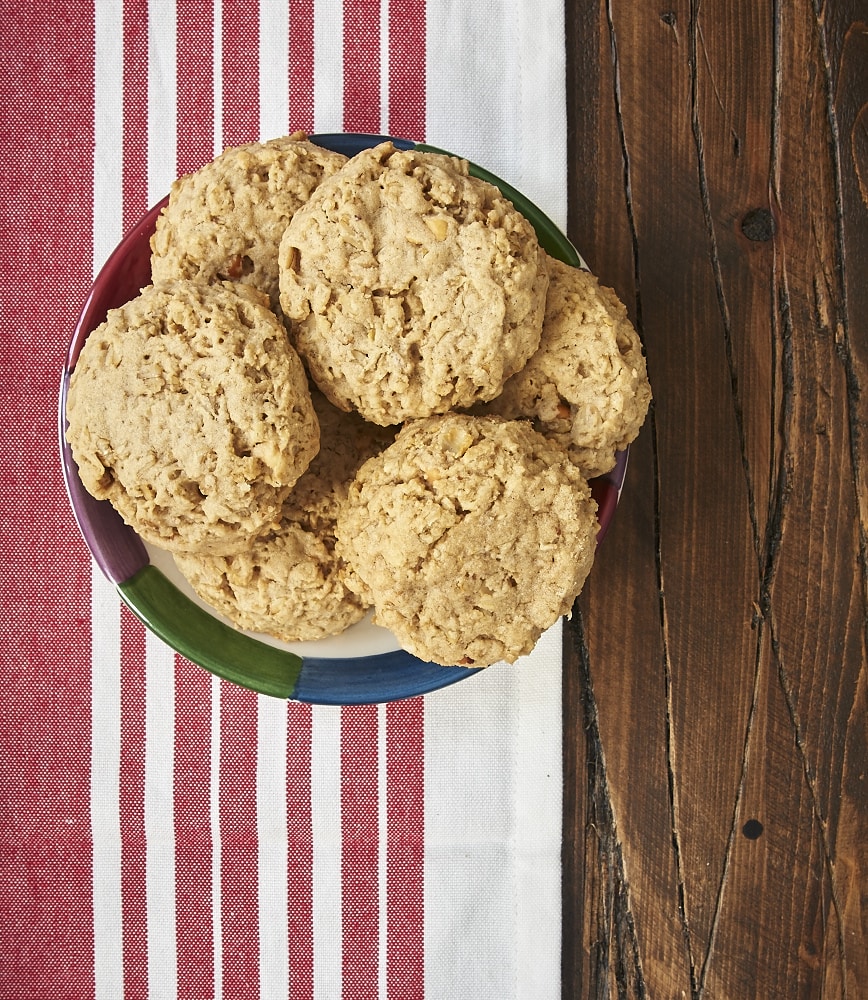 These particular peanut butter cookies stray just slightly from the traditional with the addition of oats. As oatmeal cookies are another favorite of mine, I am downright giddy to combine those two cookies into one!
And quite a cookie it is! These guys are big, thick, significant cookies. There's nothing dainty about them. You're going to want to hold on to these with two hands while you enjoy every single bite!
Peanut Butter Oatmeal Cookies
Yield: 10 cookies
Prep Time:15 minutes
Cook Time:12 minutes
These big, thick Peanut Butter Oatmeal Cookies are perfectly sweet, nutty, chewy, and delicious!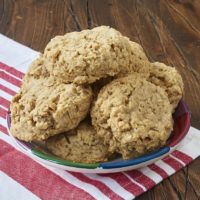 Ingredients:
1 & 1/4 cups all-purpose flour
1 teaspoon baking powder
1/2 teaspoon salt
2 cups old-fashioned oats
1/2 cup unsalted butter, softened
3/4 cup firmly packed light brown sugar
1/2 cup creamy or crunchy peanut butter
1 large egg
2 teaspoons vanilla extract
Directions:
Preheat oven to 350°. Line baking sheets with parchment paper or silicone liners.
Whisk together the flour, baking powder, and salt. Stir in the oats. Set aside.
Using an electric mixer on medium speed, beat the butter and brown sugar until light and fluffy. Mix in the peanut butter. Add the egg and vanilla, and mix well.
Reduce mixer speed to low. Gradually add the flour mixture, mixing just until combined.
Drop the dough by 1/4 cup (4 tablespoon) portions* onto the prepared pans. Bake 10 to 12 minutes or until golden brown.
Cool the cookies on the pan for 5 minutes. Then transfer them to a wire rack to cool completely.
These Peanut Butter Oatmeal Cookies are my addition to April's Cookie of the Month. This year, some blogging friends and I are baking cookies every month. This month's theme is peanut butter, one of my favorites! Be sure to visit these blogs and see their tasty peanut butter creations!
This post contains affiliate links.