I'm guessing a lot of you are busy baking this holiday season. I know I certainly am! I bake a lot all year long, but this time of year I am overwhelmingly compelled to bake loads of cookies and other treats for friends and family.
For these cookies, I started with a basic sugar cookie and added white chocolate chips and toasted coconut. To up the ante a bit, I topped each one with a simple sweet glaze and even more toasted coconut. These little cookies pack a really big flavor punch!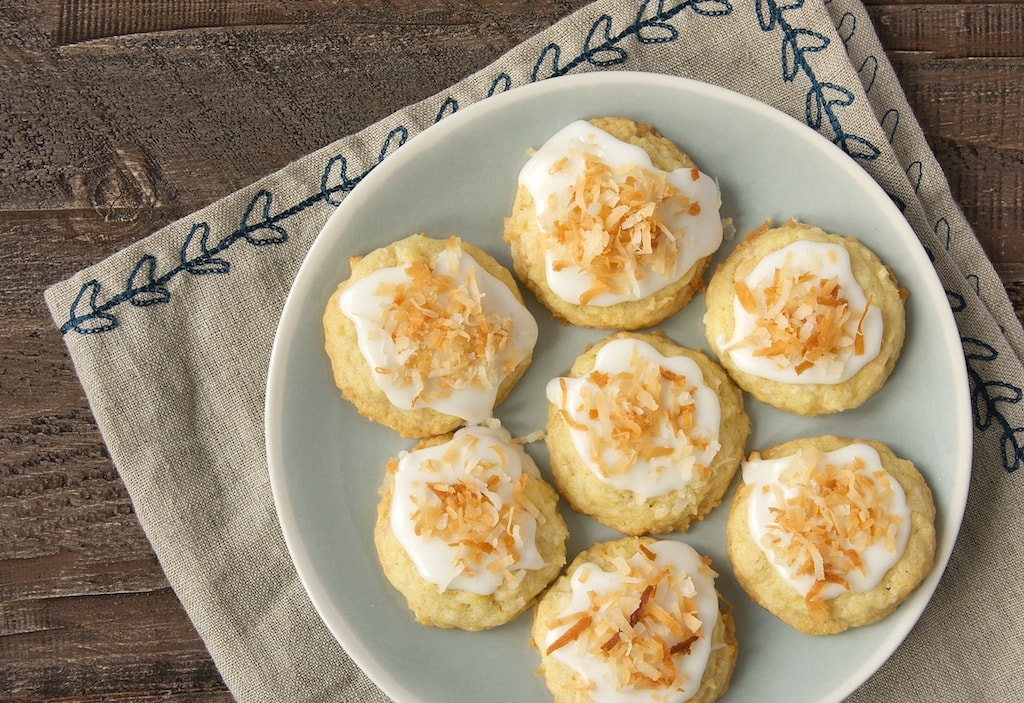 I really like to bake a good variety of baked goods so I can put together gifts of assorted treats. With so much baking going on, it's the perfect time for me to sneak in some coconut and still have plenty of treats for Quinn, my coconut hater.
When you're baking batch after batch of goodies, a great shortcut like Krusteaz cookie mixes can be a lifesaver! These beauties mix up quickly and simply, and the taste is amazing!
For more baking ideas, see my Best Holiday Cookies!
Disclosure: I have been chosen by Krusteaz to be a paid brand ambassador. This recipe also appears on Krusteaz.com.