December 17, 2014
Toasted Coconut-White Chocolate Cookies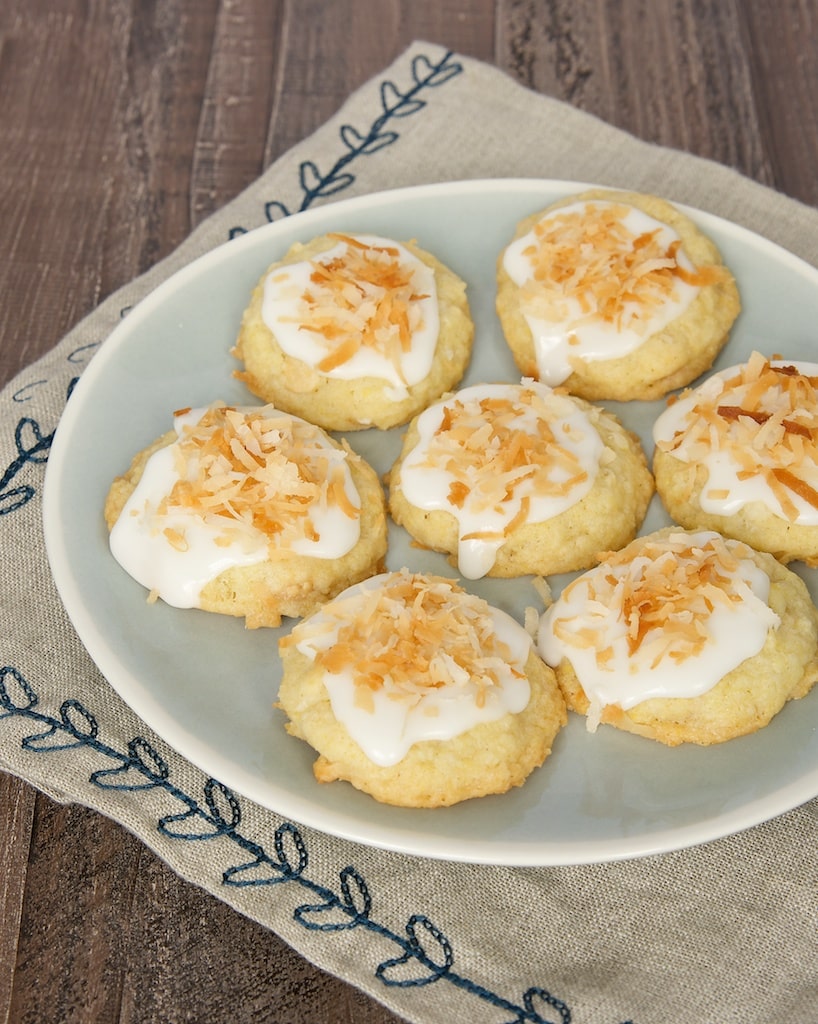 I'm guessing a lot of you are busy baking this holiday season. I know I certainly am! I bake a lot all year long, but this time of year I am overwhelmingly compelled to bake loads of cookies and other treats for friends and family.
For these cookies, I started with a basic sugar cookie and added white chocolate chips and toasted coconut. To up the ante a bit, I topped each one with a simple sweet glaze and even more toasted coconut. These little cookies pack a really big flavor punch!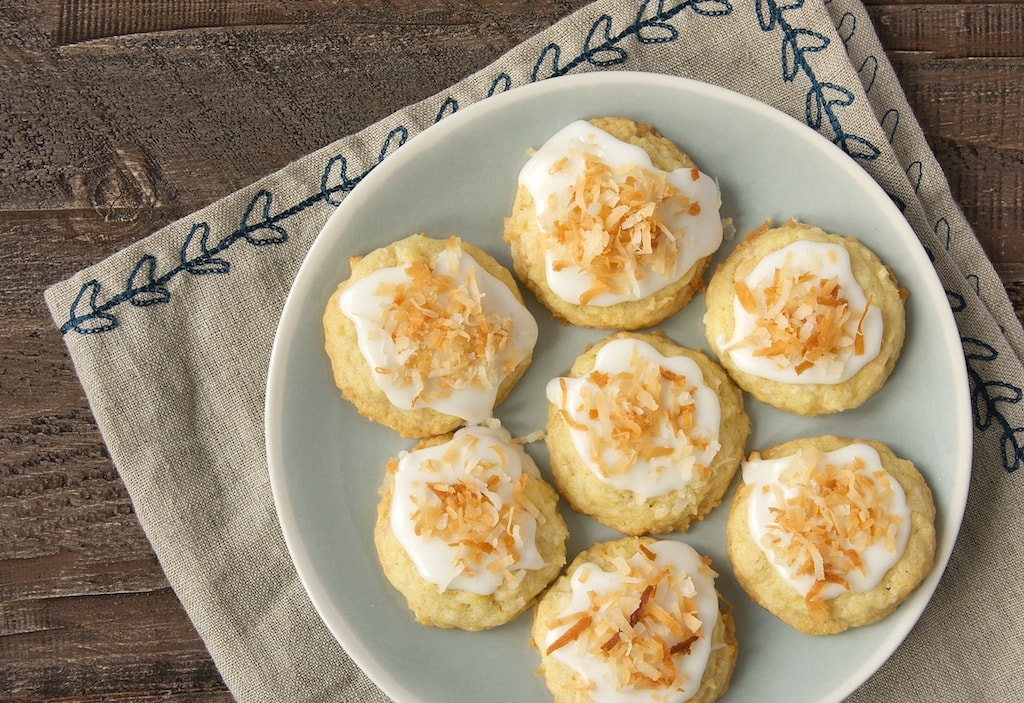 I really like to bake a good variety of baked goods so I can put together gifts of assorted treats. With so much baking going on, it's the perfect time for me to sneak in some coconut and still have plenty of treats for Quinn, my coconut hater.
When you're baking batch after batch of goodies, a great shortcut like Krusteaz cookie mixes can be a lifesaver! These beauties mix up quickly and simply, and the taste is amazing!
For more baking ideas, see my Best Holiday Cookies!
Toasted Coconut-White Chocolate Cookies
Prep Time:20 minutes
Cook Time:13 minutes
Total Time:30 cookies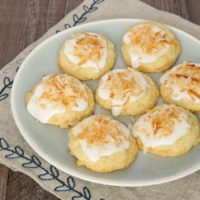 Ingredients:
3/4 cup sweetened flake coconut
1 package Krusteaz Sugar Cookie Mix
1/2 cup unsalted butter, softened
1 large egg
1/2 cup white chocolate chips
1 cup confectioners' sugar, sifted
4 to 5 teaspoons milk
Directions:
Preheat oven to 350°F.
Spread coconut in a single layer on a baking sheet. Bake 10 to 12 minutes, stirring about every 4 minutes to prevent burning. Set aside 1/2 cup for mixing into the cookies. Reserve the remainder for garnishing the cookies.
Stir together cookie mix, butter, and egg just until a dough forms. Stir in 1/2 cup toasted coconut and white chocolate. Mix just until combined. Scoop by tablespoonfuls onto ungreased baking sheets.
Bake 11 to 13 minutes, or until the edges of the cookies are light golden brown. Cool cookies on pans for 5 minutes. Then, remove from pan to a wire rack to cool completely.
Combine confectioners' sugar with 4 teaspoons of milk. Stir until combined. If necessary, add more milk until the glaze is the desired consistency.
Top each cooled cookie with about a teaspoonful of glaze. Sprinkle with remaining toasted coconut.
Disclosure: I have been chosen by Krusteaz to be a paid brand ambassador. This recipe also appears on Krusteaz.com.