Baking ideas mostly come from all the places you'd think – a dessert in a restaurant or bakery, an idea about a unique ingredient, a desire to reproduce a favorite childhood flavor. Sometimes, though, I get baking inspiration from some less than obvious places. In the case of these cookies, I was inspired by a snack I had the other day.
The snack in question was a lovely combination of chocolate chips, coconut, and dried cranberries. It was surprisingly good. I immediately started thinking about using those flavors to bake something equally as delicious. It was a toss-up between cookies and brownies, but the thought of a dark chocolate cookie swung the vote in the cookie direction.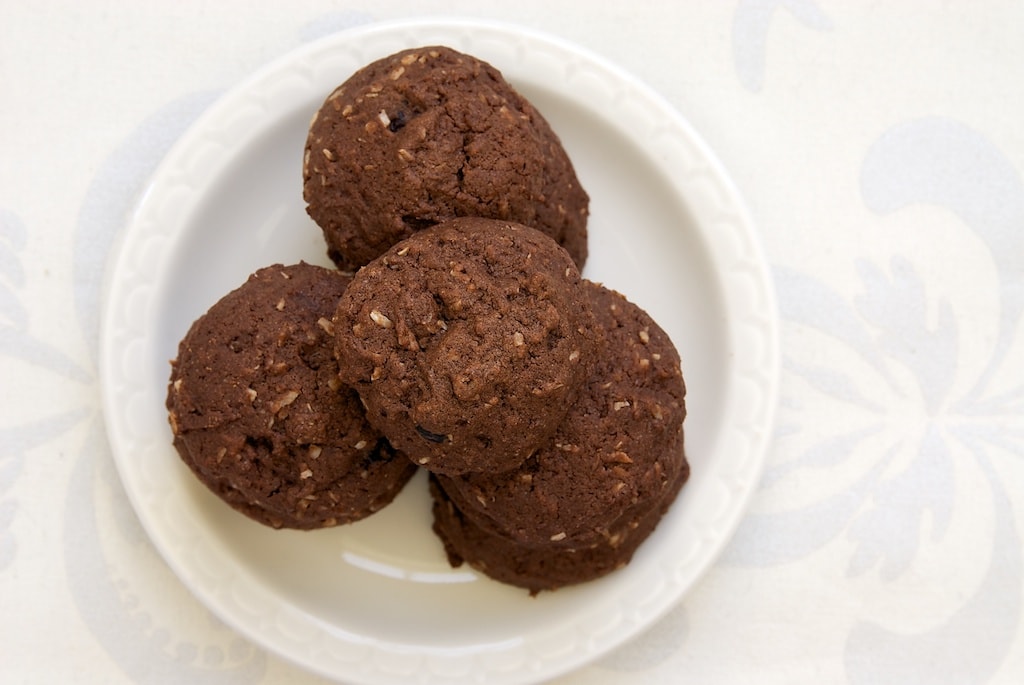 Unlike the milk chocolate in my inspiring snack, I made a darker chocolate cookie using cocoa powder. The sweet coconut and tangy cranberries are a lovely match for the rich chocolate.
I used unsweetened coconut instead of the more-easily-found sweetened coconut. I think it works well for these cookies, both in taste and texture. If you only have access to sweetened coconut, your cookies will be a bit sweeter unless you decrease the sugar by a few tablespoons.