April 8, 2013
Cranberry-Coconut Chocolate Cookies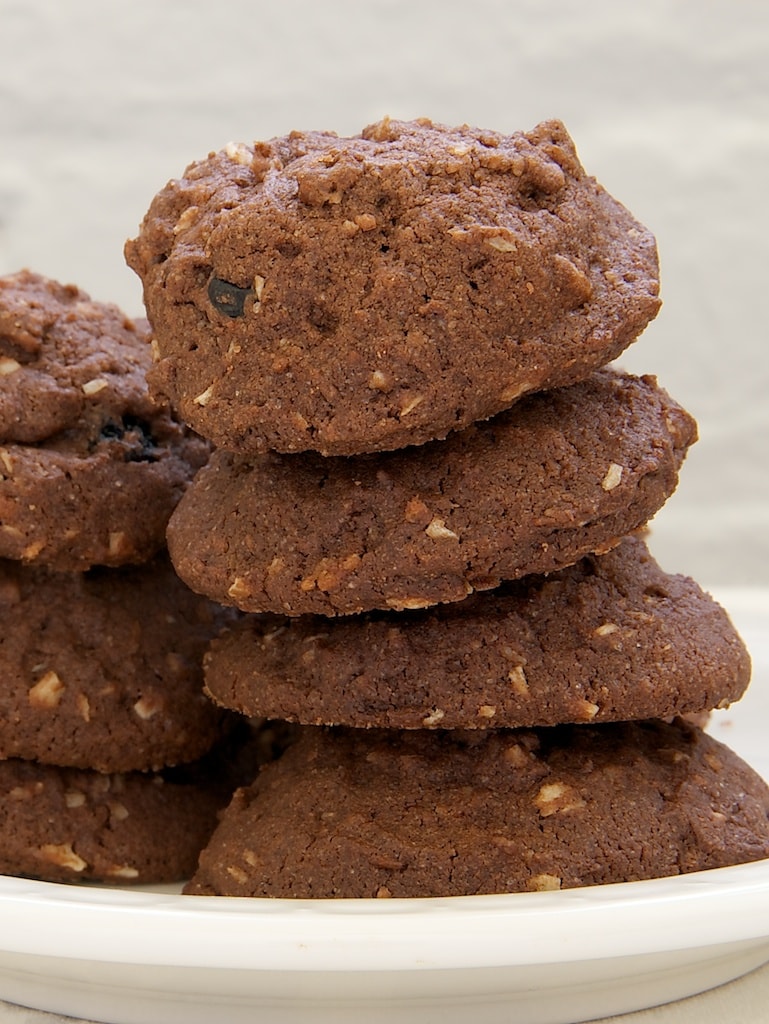 Baking ideas mostly come from all the places you'd think – a dessert in a restaurant or bakery, an idea about a unique ingredient, a desire to reproduce a favorite childhood flavor. Sometimes, though, I get baking inspiration from some less than obvious places. In the case of these cookies, I was inspired by a snack I had the other day.
The snack in question was a lovely combination of chocolate chips, coconut, and dried cranberries. It was surprisingly good. I immediately started thinking about using those flavors to bake something equally as delicious. It was a toss-up between cookies and brownies, but the thought of a dark chocolate cookie swung the vote in the cookie direction.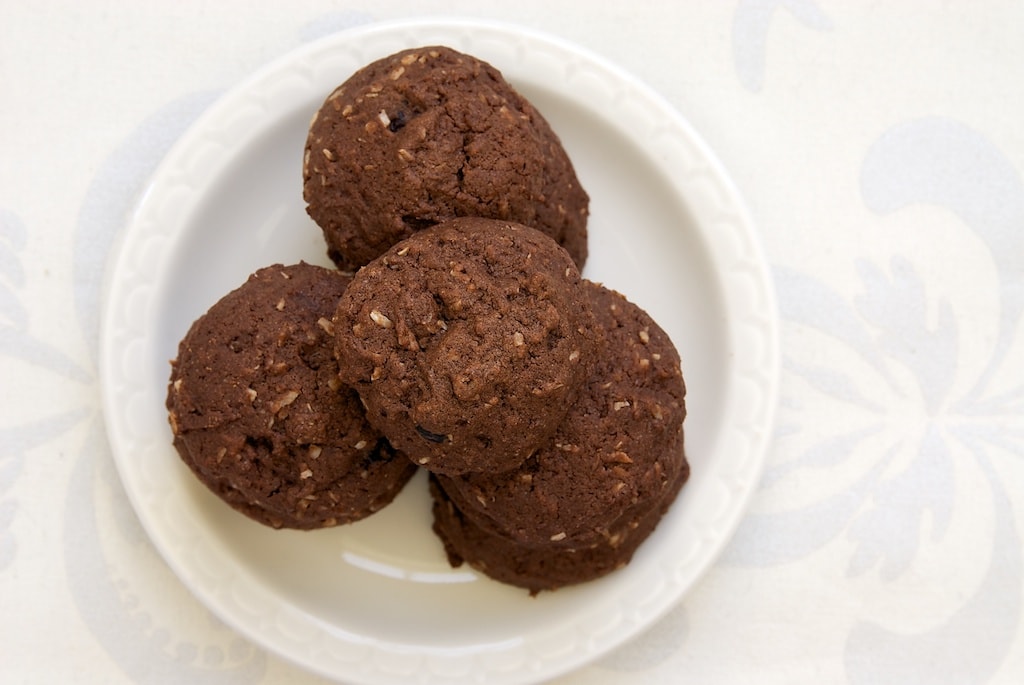 Unlike the milk chocolate in my inspiring snack, I made a darker chocolate cookie using cocoa powder. The sweet coconut and tangy cranberries are a lovely match for the rich chocolate.
I used unsweetened coconut instead of the more-easily-found sweetened coconut. I think it works well for these cookies, both in taste and texture. If you only have access to sweetened coconut, your cookies will be a bit sweeter unless you decrease the sugar by a few tablespoons.
Cranberry-Coconut Chocolate Cookies
Yield: about 24 cookies
Prep Time:20 minutes
Cook Time:14 minutes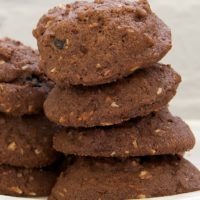 Ingredients:
2 cups all-purpose flour
2/3 cup unsweetened cocoa powder
1 teaspoon baking powder
1/2 teaspoon salt
1 cup unsalted butter, softened
1 cup granulated sugar
2 large eggs
1 teaspoon vanilla extract
1/2 cup unsweetened shredded coconut
1/2 cup dried cranberries
Directions:
Preheat oven to 350°. Line baking sheets with silicone liners or parchment paper.
Whisk together flour, cocoa powder, baking powder, and salt. Set aside.
Using an electric mixer on medium speed, beat butter and sugar until light and fluffy. Add eggs, one at a time, mixing well after each addition. Mix in vanilla.
Reduce mixer speed to low and add the flour mixture in 3 or 4 portions. Mix just until combined. Stir in coconut and cranberries.
Drop dough by 2 tablespoon portions onto prepared pans. Slightly flatten each cookie. Bake 12-14 minutes or until cookies are set.