These oh-so-easy Apple-Pear Biscoff Crisps are made with just FIVE ingredients!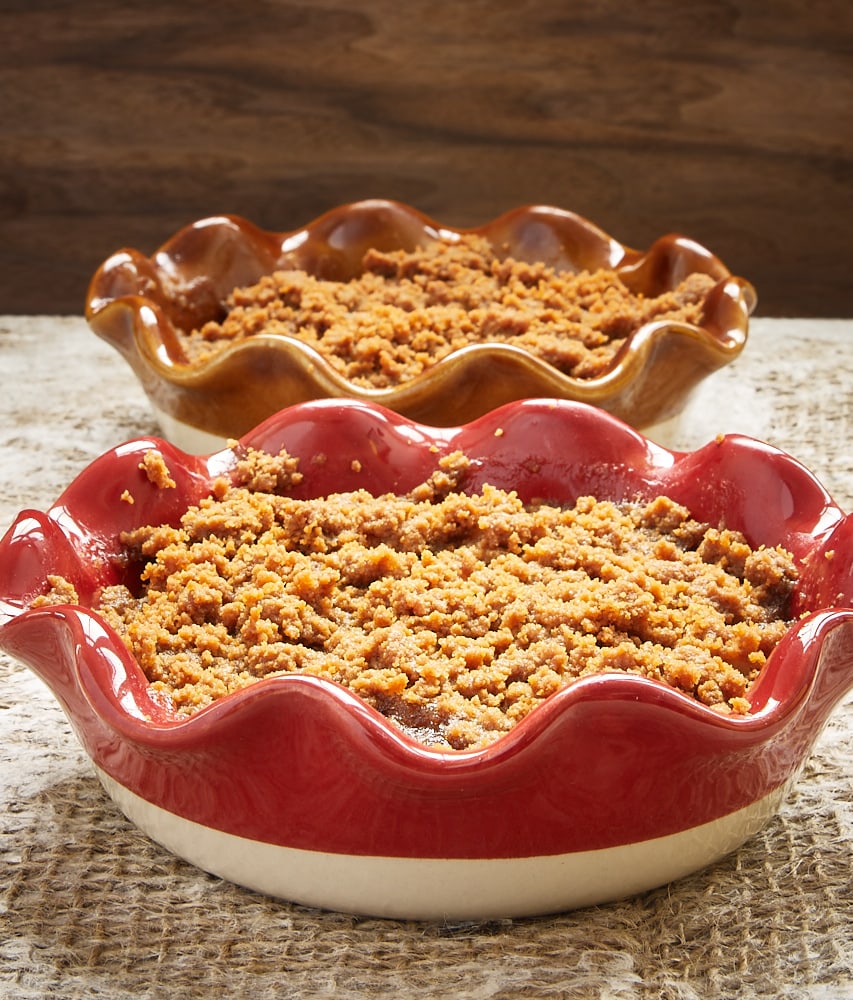 It wasn't that long ago that Biscoff cookies seemed to be relegated to enjoyment by those aboard Delta flights. Then, suddenly they were everywhere. And, not just Biscoff and not just cookies. There are now several brands of that type of cookie and even ground cookie "butters" everywhere you look. (If you're not familiar with the cookies, they are a spiced shortbread-like cookie that's also known as Speculoos.)
I've not done a lot of baking with either the cookies or the cookie butter. No real reason. Maybe I just haven't been that inspired. But, in a perfect storm of CSA apples and pears, a serendipitous find of this recipe, and a package of Biscoff cookies already in my pantry, all of that changed.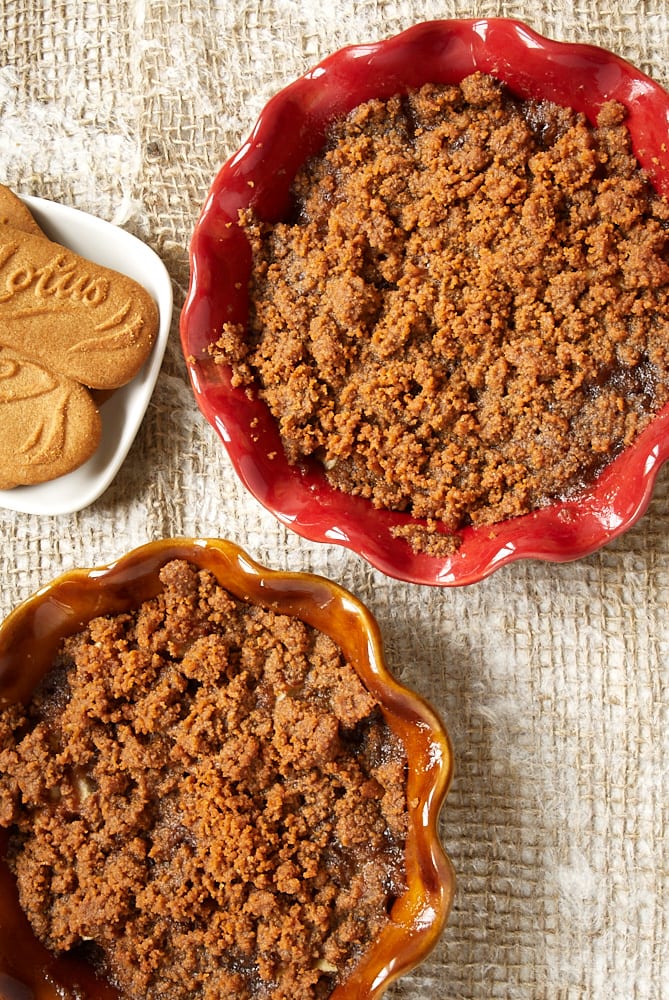 Another contributing factor to my making this dessert was my latest Moment for Me box from Haagen-Dazs. Among the many wonderful and thoughtful gifts were those gorgeous Emile Henry mini pie plates you see in these photos. I was just itching to bake something so fall-like in them. This crisp seemed like just the thing!
I started with some fresh apples and pears that I tossed in a little bit of sugar. After dividing the fruit between the two pie plates, I topped each with a super easy topping of crushed Biscoff cookies and butter before popping them in the oven. And that, my friends, is all there is to these! Five ingredients! With the rich flavor of the cookies, you don't have to add any spices. Just let all the spices in the cookies enhance the flavor of the apples and pears.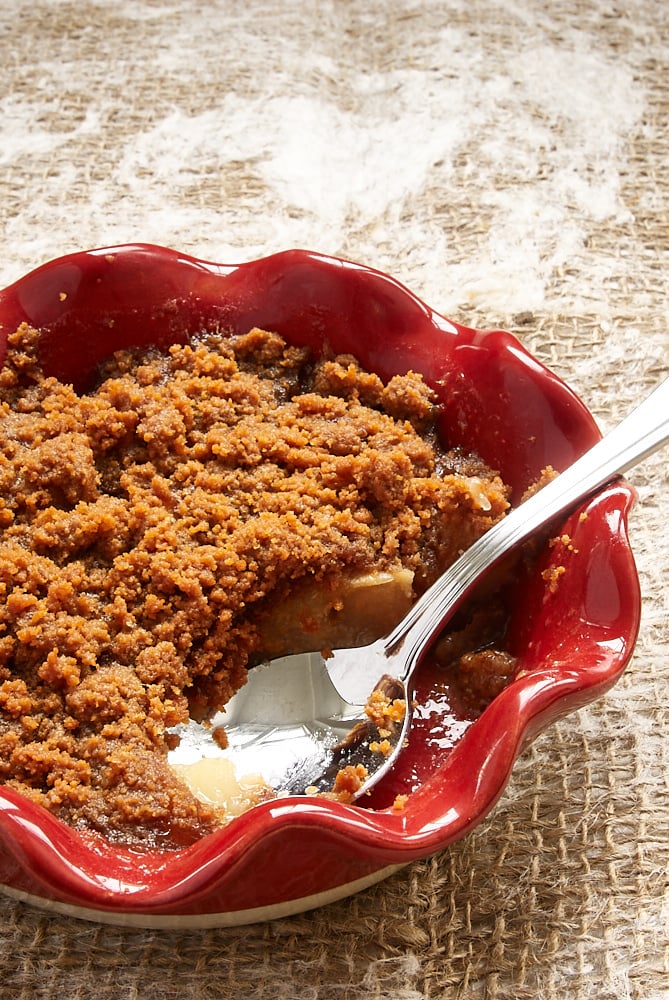 One of the themes of a recent Moment for Me box I received was "Love the Ones You're With." I certainly made this dessert with Quinn in mind, as he loves all of the components of the recipe. And, making just two servings of a dessert made it really special for us, as I'm usually baking big batches of cookies or a cake or some other share-worthy dessert. It's a rare occasion when we have a dessert all to ourselves. This is a simply perfect dessert for sharing with someone you love on a cool fall evening. If you want to add even more Biscoff flavor, serve this crisp with a big scoop of homemade Biscoff ice cream.
I have been chosen by Haagen Dazs as an ambassador for their Moment for Me campaign. I was given the pie plates seen in this post as part of that campaign. All opinions are my own.