If you love all things cookies and cream, get ready for love at first bite with these Cookies and Cream Cheesecake Cookies!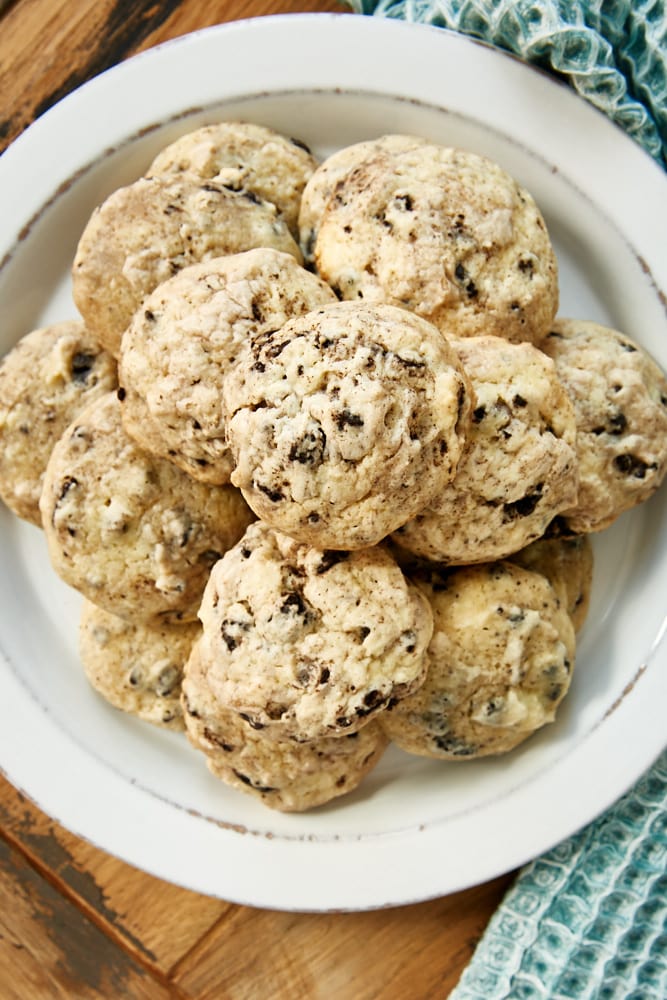 Oreo Cheesecake Cookies
Just hearing the phrase "cookies and cream cheesecake" gets my mouth watering. That's a flavor combination that's tough to resist. These Cookies and Cream Cheesecake Cookies take that popular flavor pair and turn it into a soft, sweet cookie that's every bit as irresistible as you'd think it would be.

It all starts with one of my favorite twists on a basic vanilla cookie. By substituting some cream cheese for some of the usual butter in that cookie, you get a super soft cookie with lovely flavor. Add in some crushed cookies and cream sandwich cookies, and you've really got something amazing.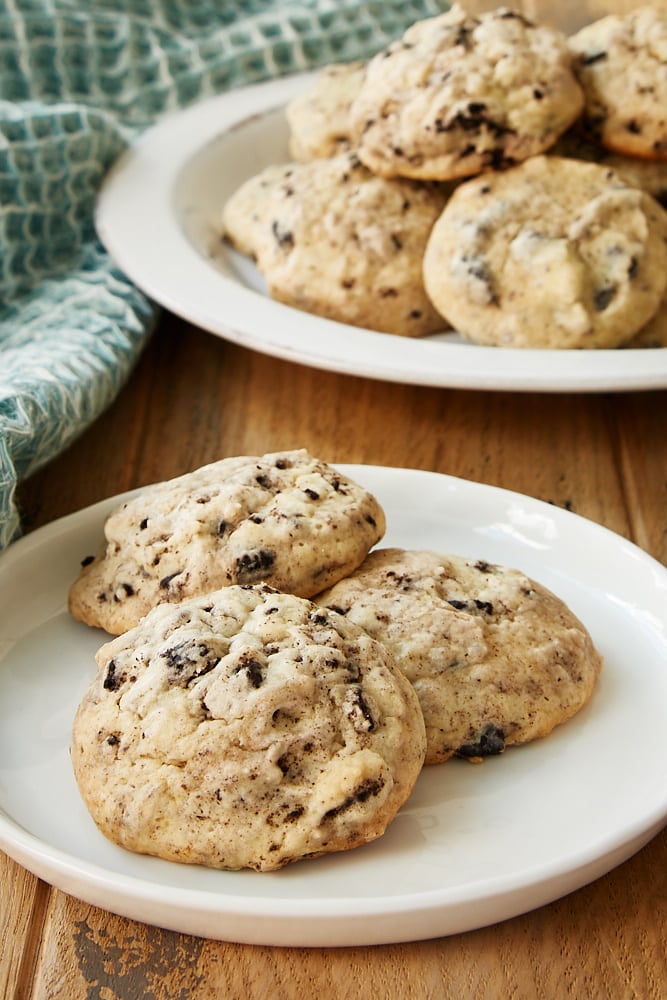 Interestingly enough, these cookies smell and taste a bit like cookies and cream ice cream. I had that thought when I tried them, and then I got the same feedback from some of my taste testers. Yeah, these are some seriously good cookies.
My one caution when baking them is that it can be tough to tell when they're done. The bottom edges will brown a bit, but don't let them go too far. I like to use a cookie spatula carefully under the edge of a cookie to lift it and see if the bottoms have browned lightly. If they have, then it's time to take them out of the oven.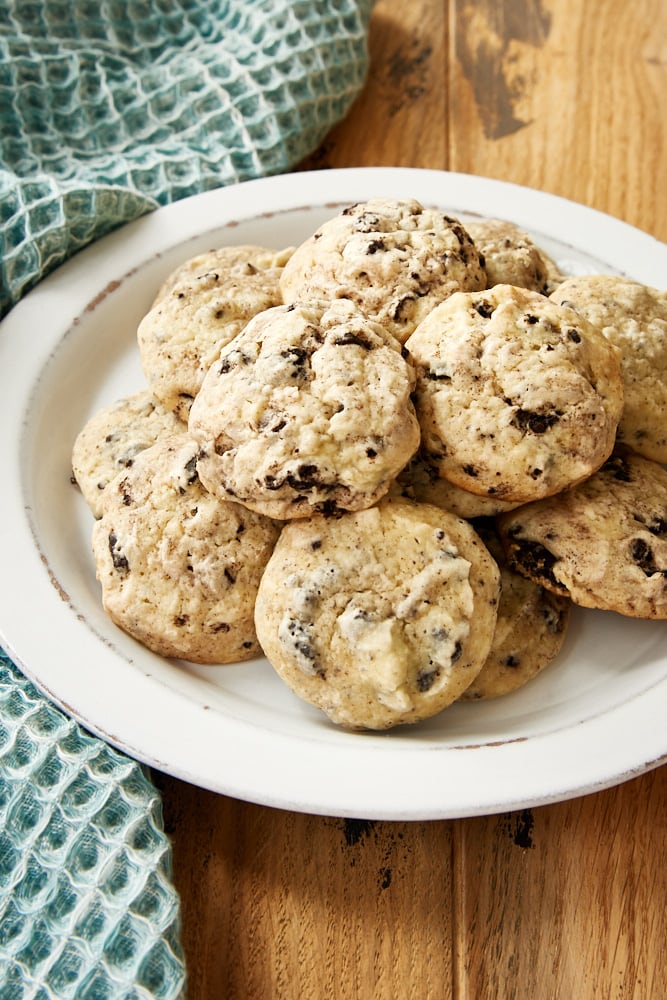 I had these cookies on my to-bake list for quite a while, and I just somehow didn't get around to making them any sooner. Now that I have made them, I can tell you that I absolutely should have made them sooner. They're just that good! Now, I suppose I will just have to make up for lost time and bake them often!
Find more cookie recipes in the Recipe Index.
More Cookies and Cream Desserts