These Chocolate Caramel Kiss Cookies are a fun flavor twist on classic kiss cookies!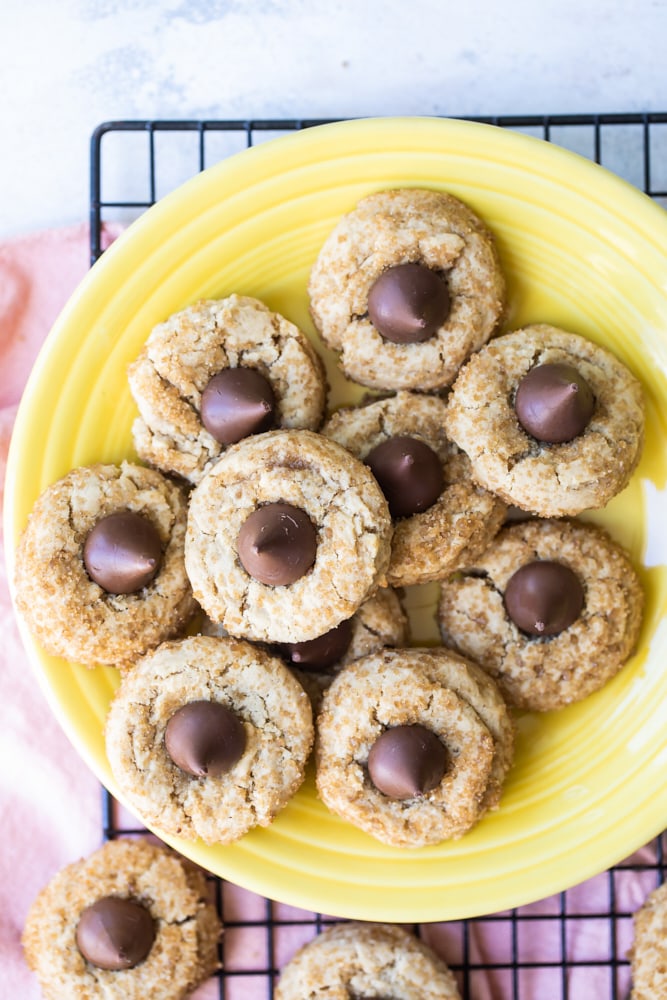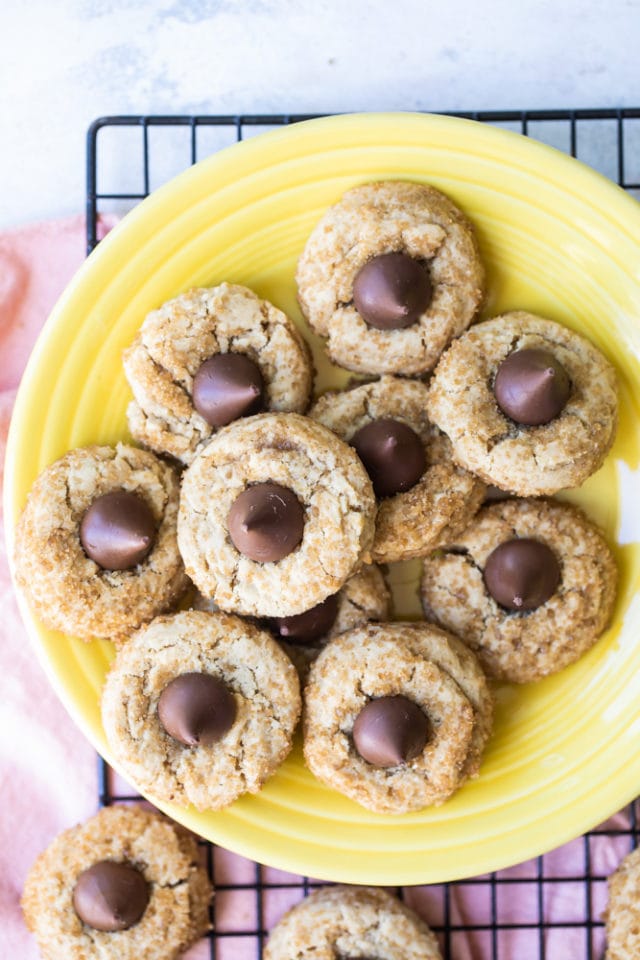 Chocolate Caramel Kiss Cookies
I'm sure most of us have had a classic kiss cookie. They're usually vanilla or peanut butter cookies with a Hershey's Kiss filling an indentation on top.
These Chocolate Caramel Kiss Cookies bring some interesting flavor in a fun twist on that classic cookie idea. This version is made with lots of brown sugar for a caramel flavor and with butterscotch sundae syrup to bring even more flavor to these guys.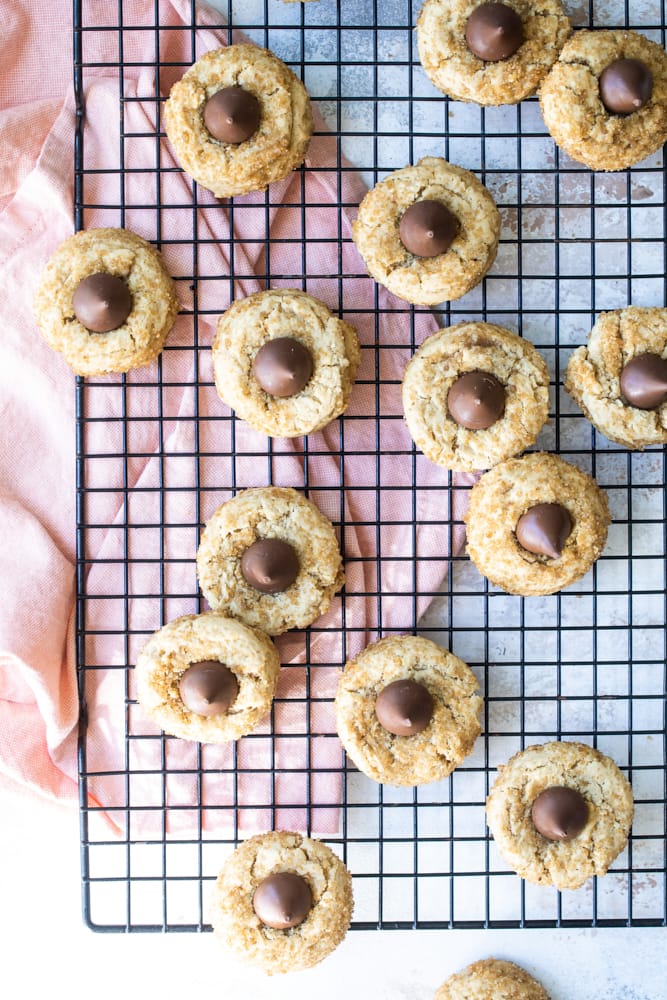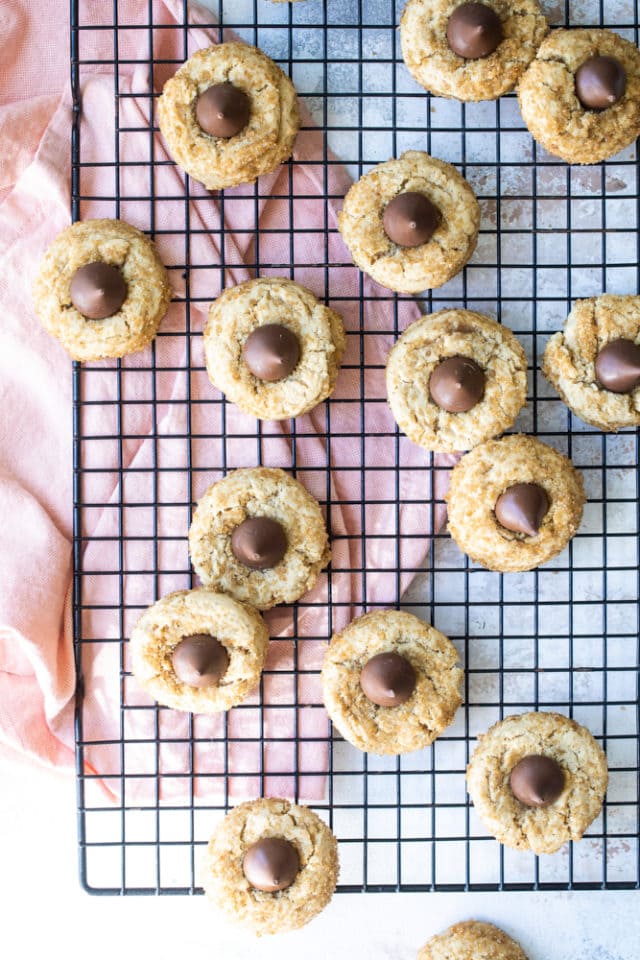 And right on top, of course, is a Kiss. You can use regular ones for these cookies. Or for more caramel flavor, use caramel-filled Kisses.
You won't find the caramel and butterscotch flavors to be overwhelming here. You'll certainly know it's there, but it won't knock you over the head.
Tips for Success
Measure accurately. Use a kitchen scale to measure by weight if you can. Otherwise, use the spoon and sweep method.
Don't have butterscotch flavoring? No worries. It's optional if you want to omit it. If you have butterscotch extract, try using about 1/4 teaspoonful in place of an equal amount of the vanilla extract.
Use a cookie scoop. It will help you portion the dough evenly and easily. Then just roll the dough between your hands to form a ball.
No chilling necessary. You don't need to refrigerate the dough before baking, but you'll likely want to refrigerate it between batches so it doesn't get too warm.
Don't skip the turbinado sugar. This coarse, partially refined sugar adds even more caramel flavor, a little crunch, and a bit more sweetness to these cookies. You can usually find turbinado sugar in most grocery stores. The flavor and color work well for these cookies, but a white coarse sugar will work if you can't use turbinado.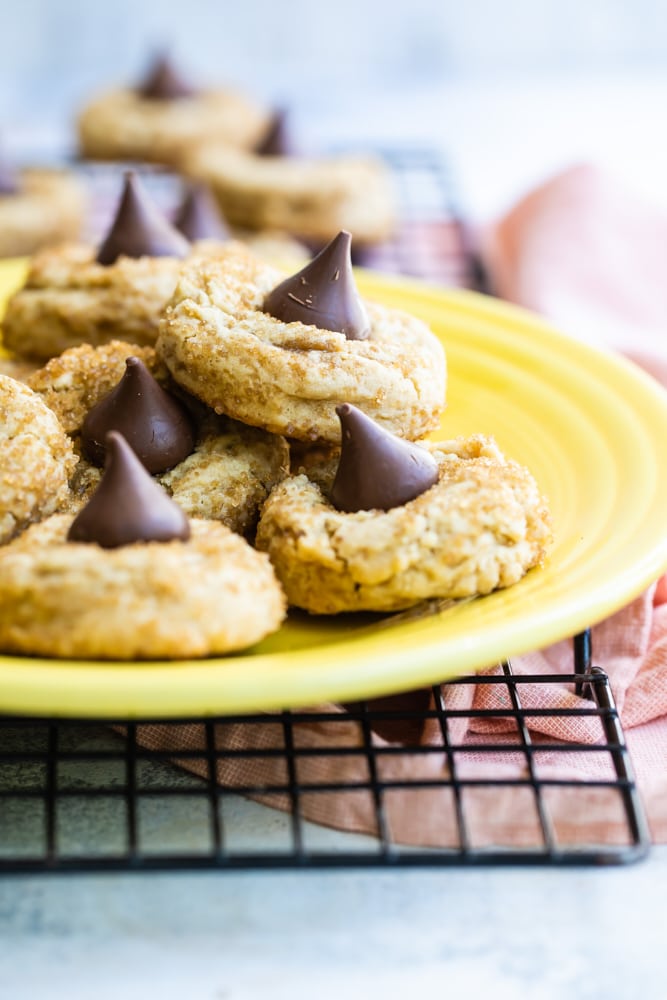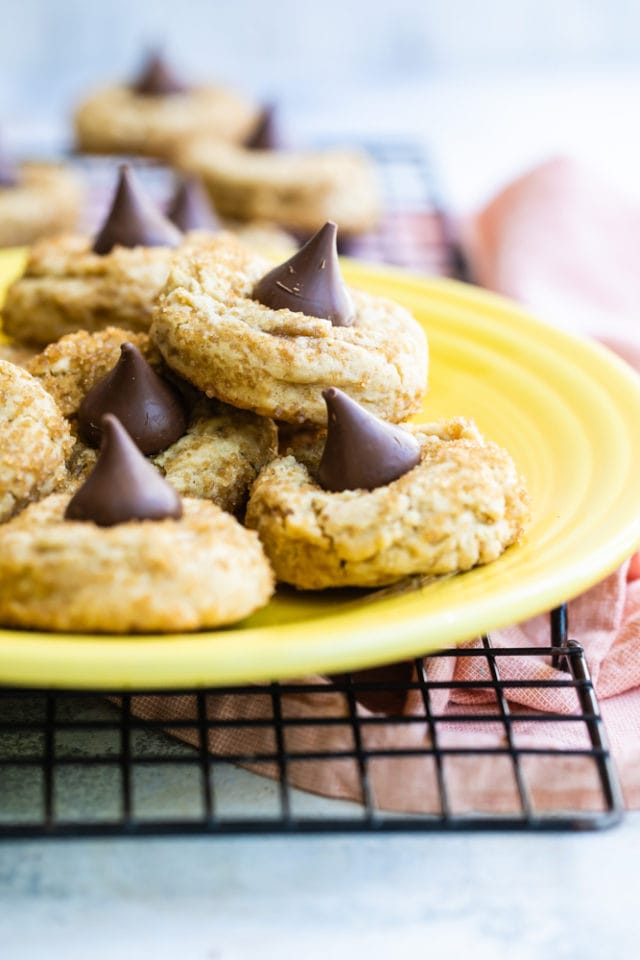 These fantastic Chocolate Caramel Kiss Cookies have such lovely flavor. They also have a light texture, with just a little crunch thanks to the turbinado sugar coating. And they're just so pretty, too! They're just the kind of cookies that warrant repeat baking!
Find more cookie recipes in the Recipe Index.
More Thumbprint Cookie Recipes