Pretzels are a bit of a mystery to me. More specifically, it's the appeal of pretzels that I don't get. I don't dislike them, but I just can't really seem to get behind them on their own. But, add some pretzels to something more interesting, and now we're talking.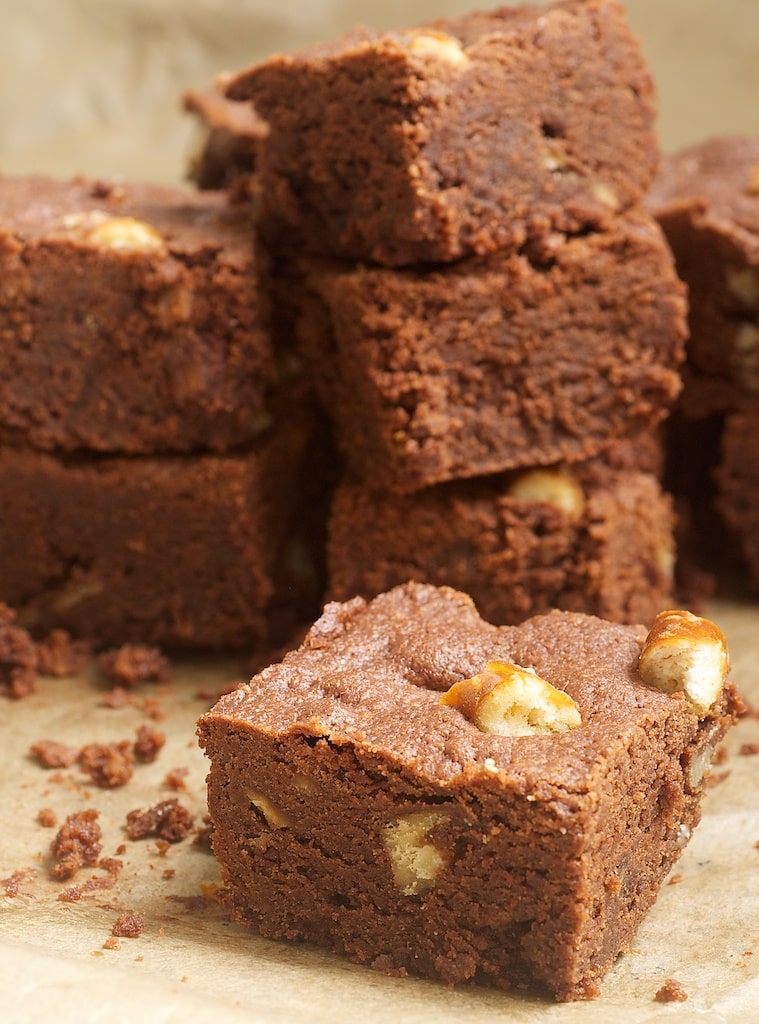 Little bits of pretzels are mixed into these peanut butter-y brownies to give you little pockets of saltiness. Any shape of pretzel will work for these, but I like to use pretzel rods for bigger salty bites.


I may not be a big pretzel fan, but I'm definitely a big fan of these brownies. If you are a sweet and salty fan like I am, I think you'll agree.
A little bonus tip: Don't discard the crumbs when you chop the pretzels. Use those in the brownie batter for some extra salty bites!