January 14, 2013
Peanut Butter-Pretzel Brownies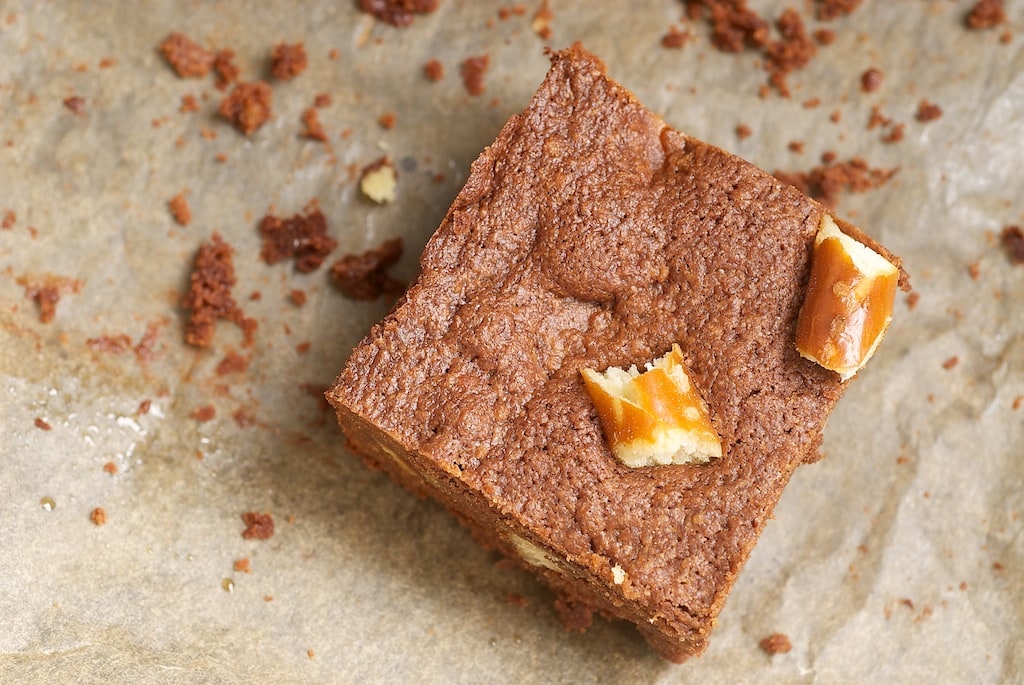 Pretzels are a bit of a mystery to me. More specifically, it's the appeal of pretzels that I don't get. I don't dislike them, but I just can't really seem to get behind them on their own. But, add some pretzels to something more interesting, and now we're talking.
Little bits of pretzels are mixed into these peanut butter-y brownies to give you little pockets of saltiness. Any shape of pretzel will work for these, but I like to use pretzel rods for bigger salty bites.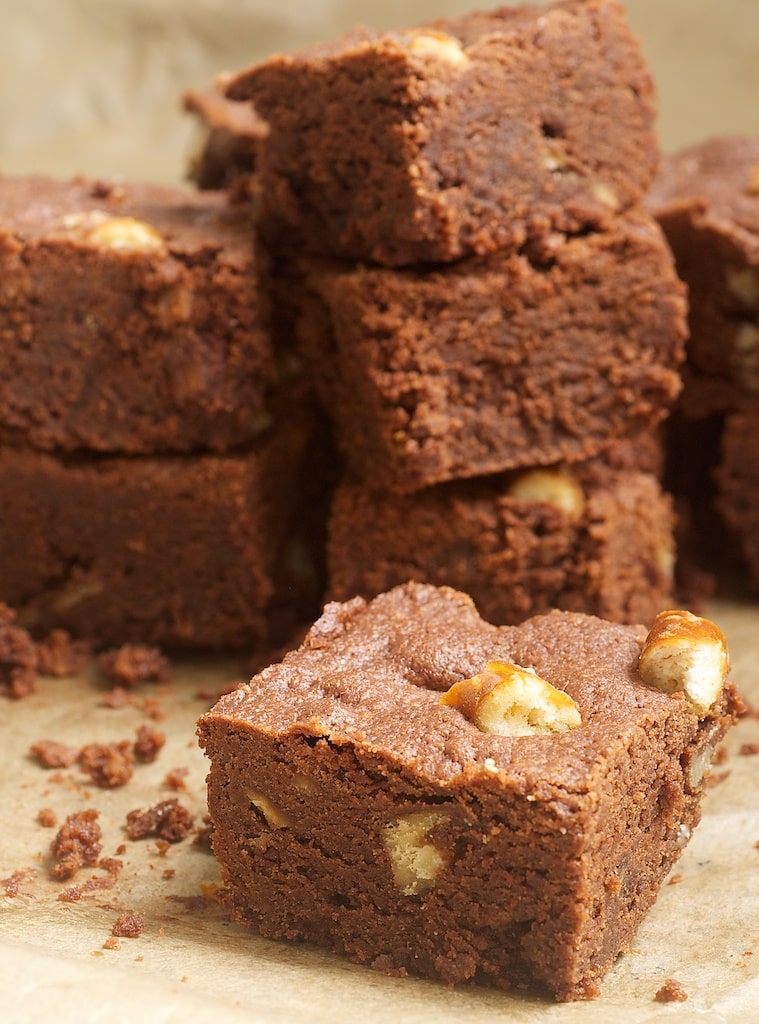 I may not be a big pretzel fan, but I'm definitely a big fan of these brownies. If you are a sweet and salty fan like I am, I think you'll agree.
A little bonus tip: Don't discard the crumbs when you chop the pretzels. Use those in the brownie batter for some extra salty bites!
Peanut Butter-Pretzel Brownies
Yield: 16 2-inch brownies
Prep Time:25 minutes
Cook Time:45 minutes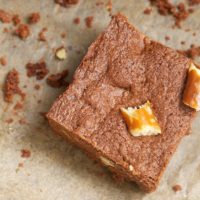 Ingredients:
1/2 cup unsalted butter
6 ounces (1 cup) bittersweet chocolate
1 cup all-purpose flour
1/2 teaspoon baking powder
1/2 teaspoon salt
1 cup granulated sugar
2 large eggs
1 teaspoon vanilla extract
1/2 cup creamy peanut butter
1 cup chopped pretzels
Directions:
Preheat oven to 350°. Lightly grease an 8-inch square baking pan. Line with parchment paper (or foil), leaving a couple of inches of overhang on two sides. Grease parchment.
Place butter and chocolate in a microwave-safe bowl. Microwave at half power in 30-second intervals until butter is melted and chocolate melts when stirred. Stir to combine. Transfer to a large mixing bowl and set aside to cool slightly.
Whisk together flour, baking powder, and salt. Set aside.
Add sugar to butter/chocolate mixture, and mix well. Add eggs, one at a time, mixing well after each addition. Mix in vanilla.
Place peanut butter in a small microwave-safe bowl. Heat for 20-30 seconds, or until it can be easily stirred. Add to chocolate mixture, and mix until combined.
Gradually add flour mixture, mixing just until combined. Stir in about 3/4 cup of pretzels.
Transfer batter to prepared pan and spread evenly. Place remaining pretzels over the top of the batter, and press down gently into the batter.
Bake 40-45 minutes, or until a pick inserted into the center comes out with moist crumbs attached. Cool completely in pan on wire rack.
Using overhanging parchment, lift brownies from pan onto a cutting board. Using a sharp knife, cut into bars.