This Chocolate Amaretto Bundt Cake pairs a moist chocolate cake with the delicate almond flavor of amaretto liqueur. It's the perfect Bundt cake for a party!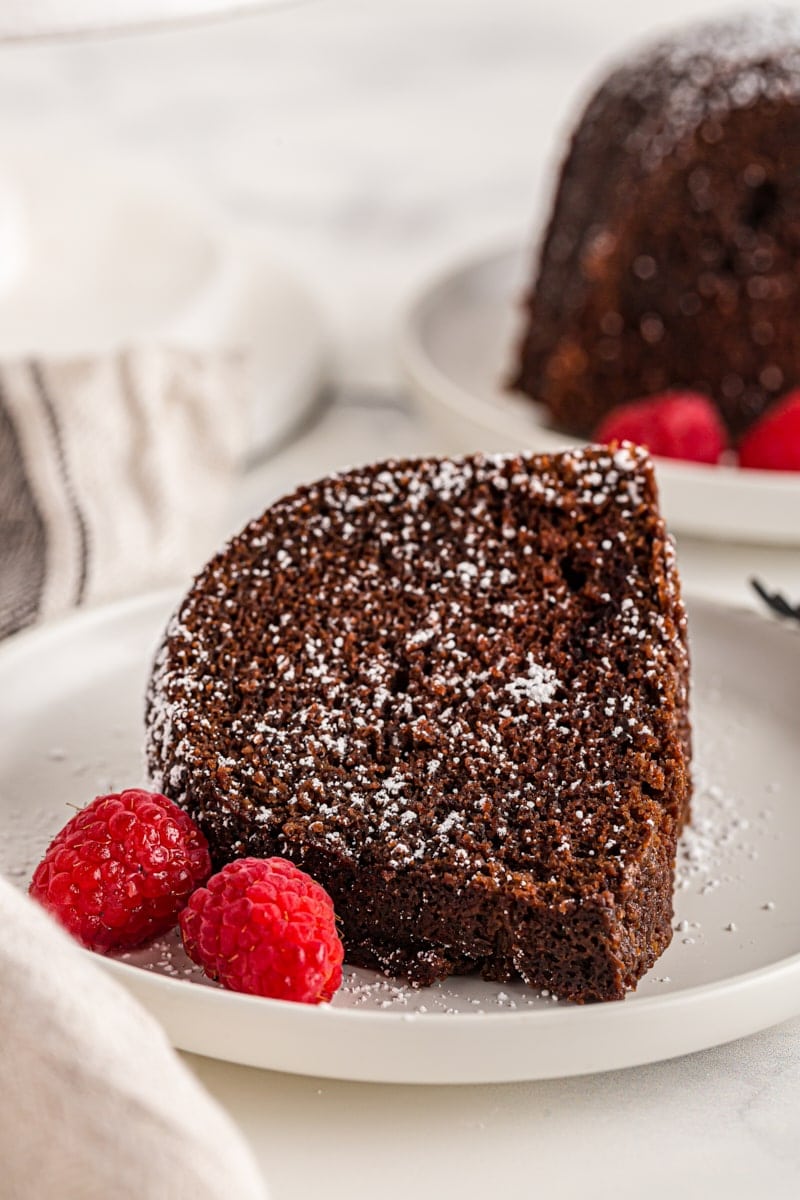 Moist Chocolate Bundt Cake Infused With Almond Flavor
While I may not be a huge fan of plain chocolate cake, I can certainly sing the praises of chocolate cake with some added interest: Chocolate Cake with Marshmallow Frosting, Chocolate Peppermint Cake, etc. In the case of this chocolate Bundt cake, the added interest is amaretto liqueur.
I found this Chocolate Amaretto Bundt Cake recipe while flipping through The Magnolia Bakery Cookbook. As you well know, I do love to make a Bundt cake. Plus, there's chocolate and amaretto. How could I go wrong?
Well, the answer is that I couldn't go wrong, and I didn't! The cake is rich and moist, and the amaretto and chocolate prove to be a wonderful combination. You don't even need to add icing or a glaze, but a dusting of powdered sugar is a nice touch.
One bit of warning: If you're not a big, big fan of amaretto, then you might want to cut back on the amount in the recipe. Not only is there a lot of amaretto, there is also a good bit of almond extract. We really liked the result, but this Chocolate Amaretto Bundt Cake definitely has a strong amaretto/almond flavor.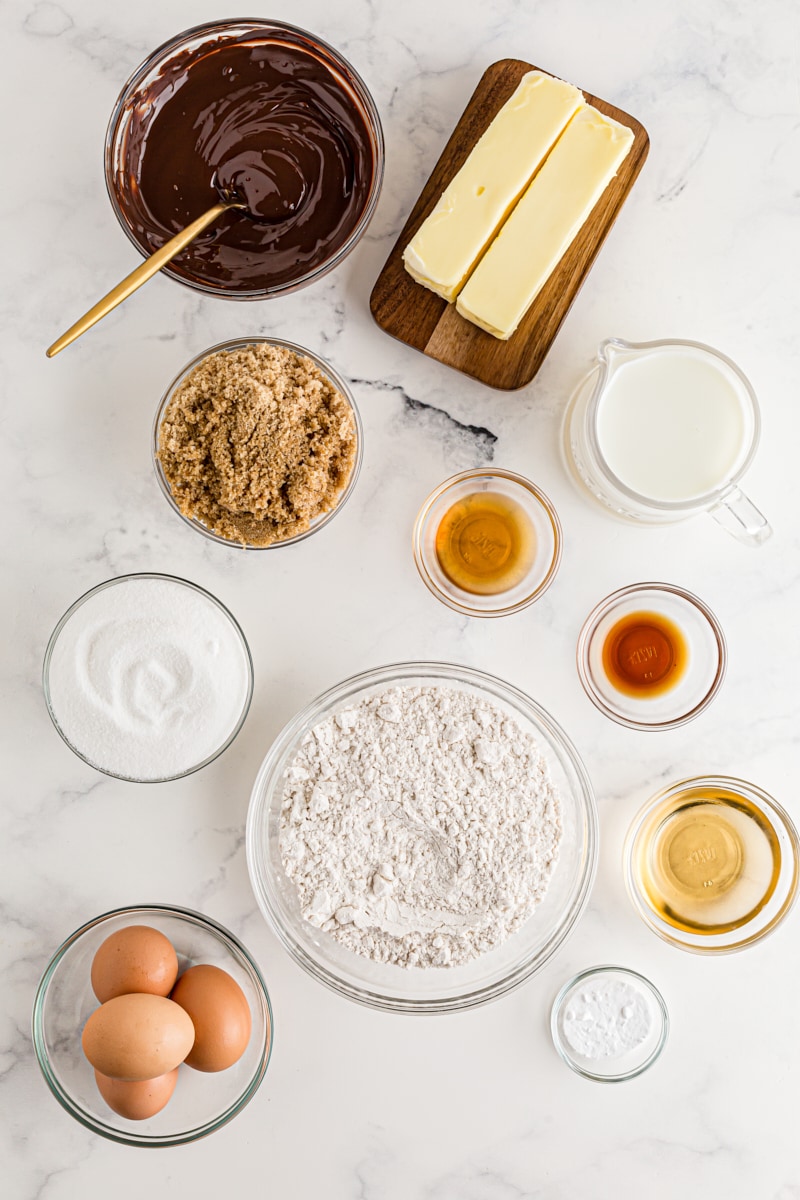 What You'll Need
Scroll down to the recipe card below this post for ingredient quantities and full instructions.
All-purpose flour – Learn more: How to Measure Flour
Baking soda
Unsalted butter – Learn more: Unsalted or Salted Butter: Which is Better for Baking?
Granulated sugar
Light brown sugar – Don't substitute dark brown sugar; its flavor is too strong for this recipe.
Eggs – Let these come to room temperature.
Semisweet chocolate – Melt this in the microwave or a double-boiler.
Milk – I recommend using whole milk for baking.
Almond extract – This plays up the amaretto flavor in the recipe.
Vanilla extract
Amaretto-flavored liqueur
Confectioners' sugar
What can I substitute for amaretto?
I'm sure some other liqueurs would work well for this cake. Kahlua, Frangelico, or Bailey's would all be interesting options.
For a nonalcoholic option, you can omit the amaretto. Use water to replace the volume of the liqueur.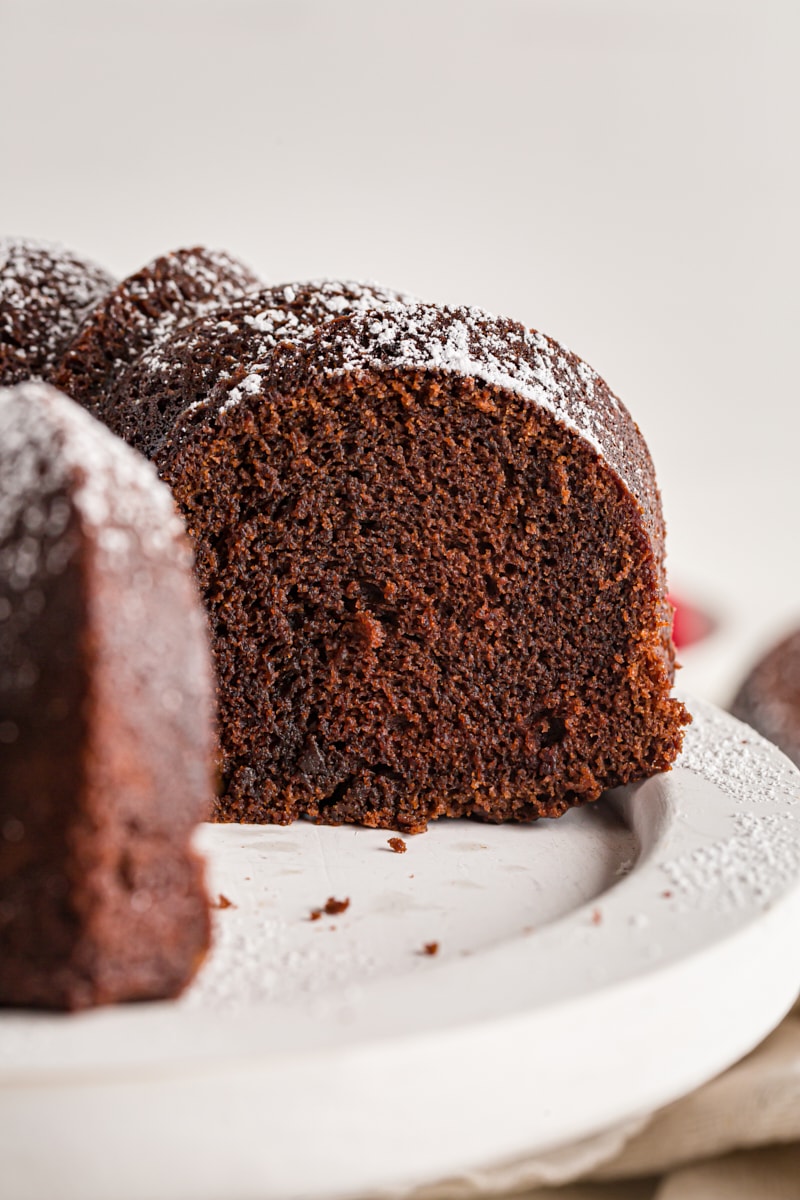 How to Make Chocolate Amaretto Bundt Cake
This is quite an easy Bundt cake recipe, especially since you don't need to frost or glaze it. Here's what you'll need to do.
Prepare. Preheat your oven to 350°F. Grease and lightly flour a 12-cup Bundt pan, tapping out any excess. Alternatively, you can coat the pan with a cooking spray with flour, like Baker's Joy or Pam Baking.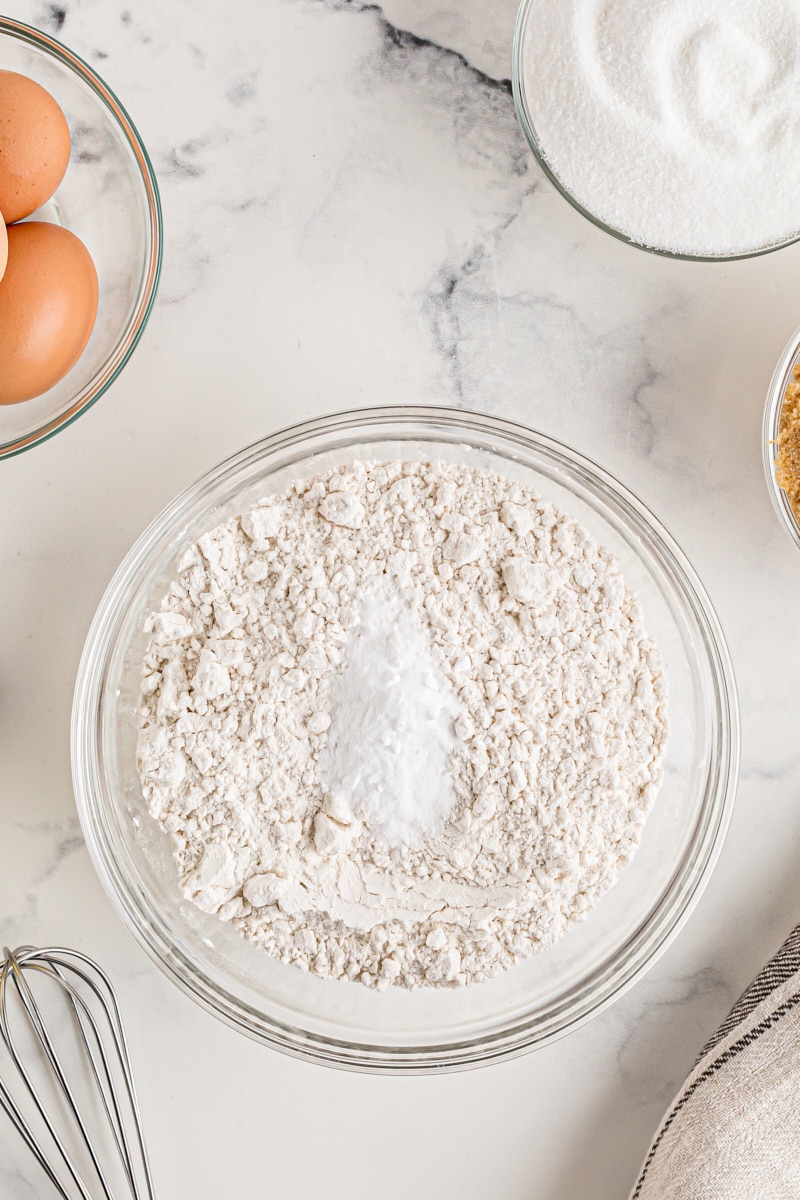 Mix the dry ingredients. Whisk the flour and baking soda in a small bowl.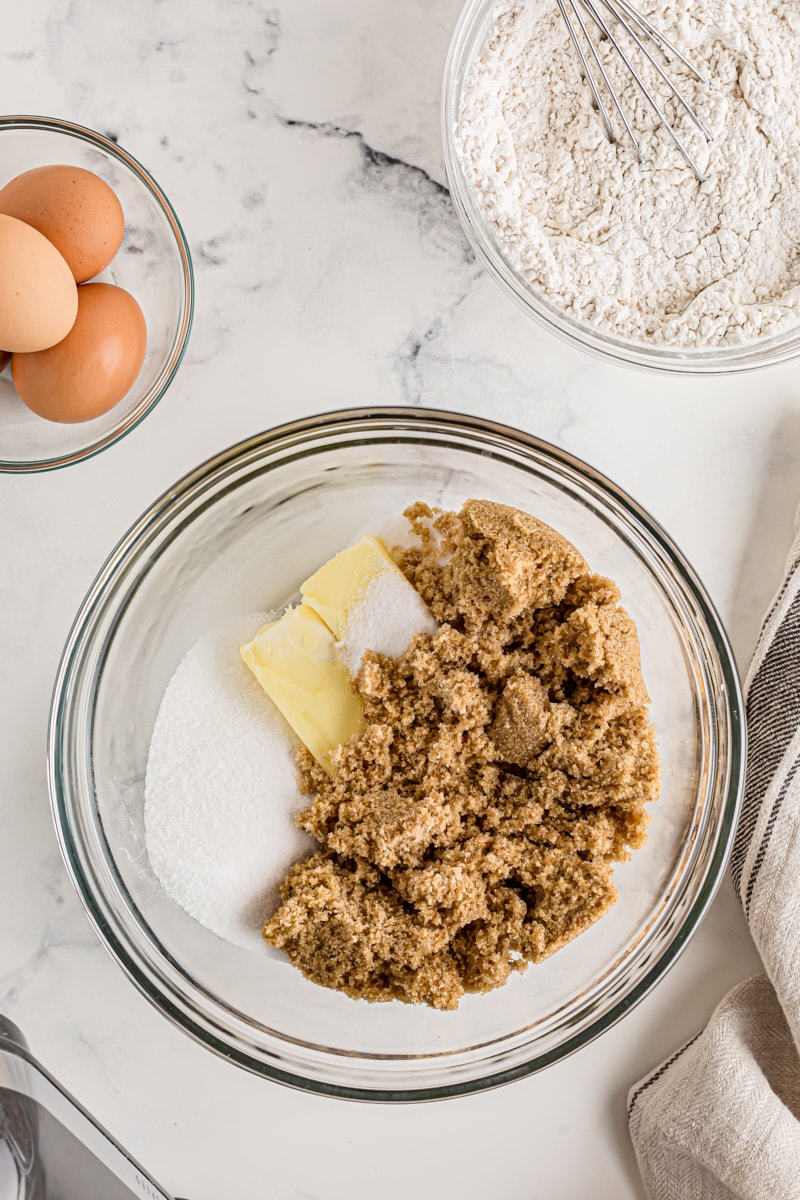 Mix the wet ingredients. Use an electric mixer on medium speed to cream the butter, sugar, and brown sugar until they're fluffy. Beat in the eggs one at a time, followed by the chocolate.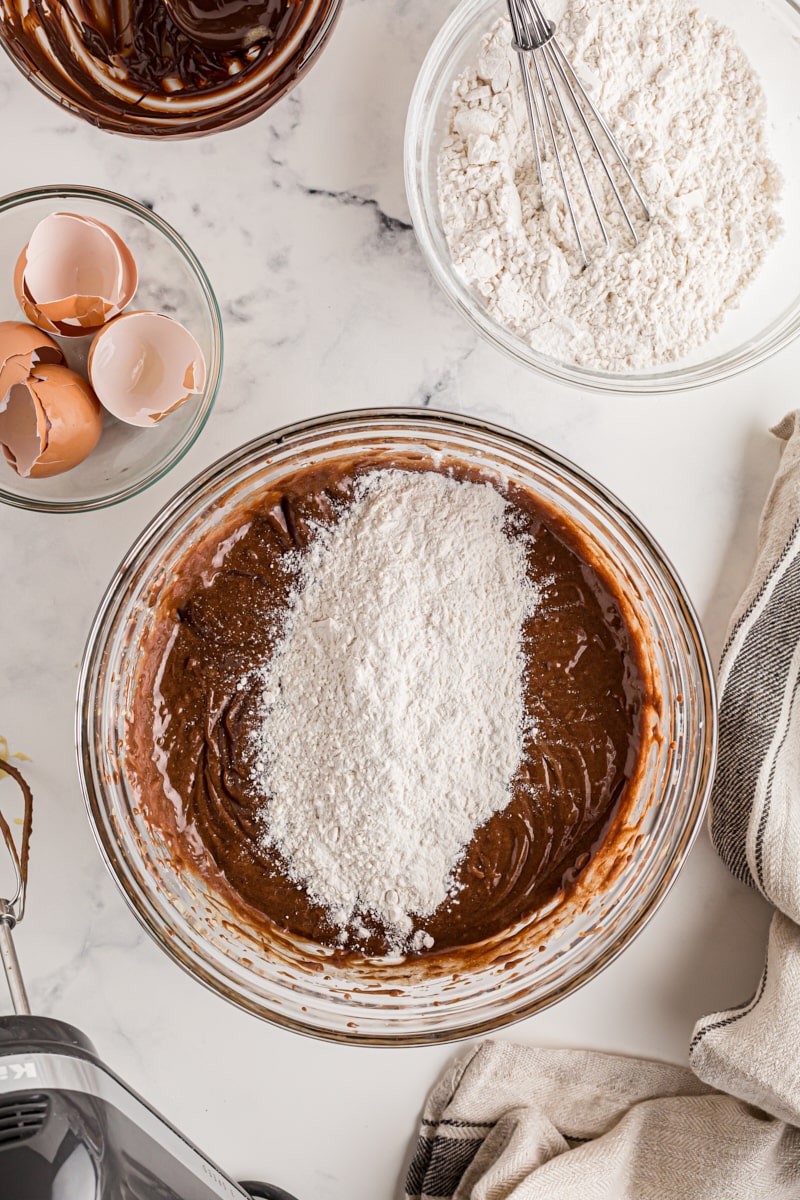 Combine the wet and dry ingredients. Add the flour mixture in three portions, alternating with the milk and the extracts. Beat after each addition, then mix in the liqueur.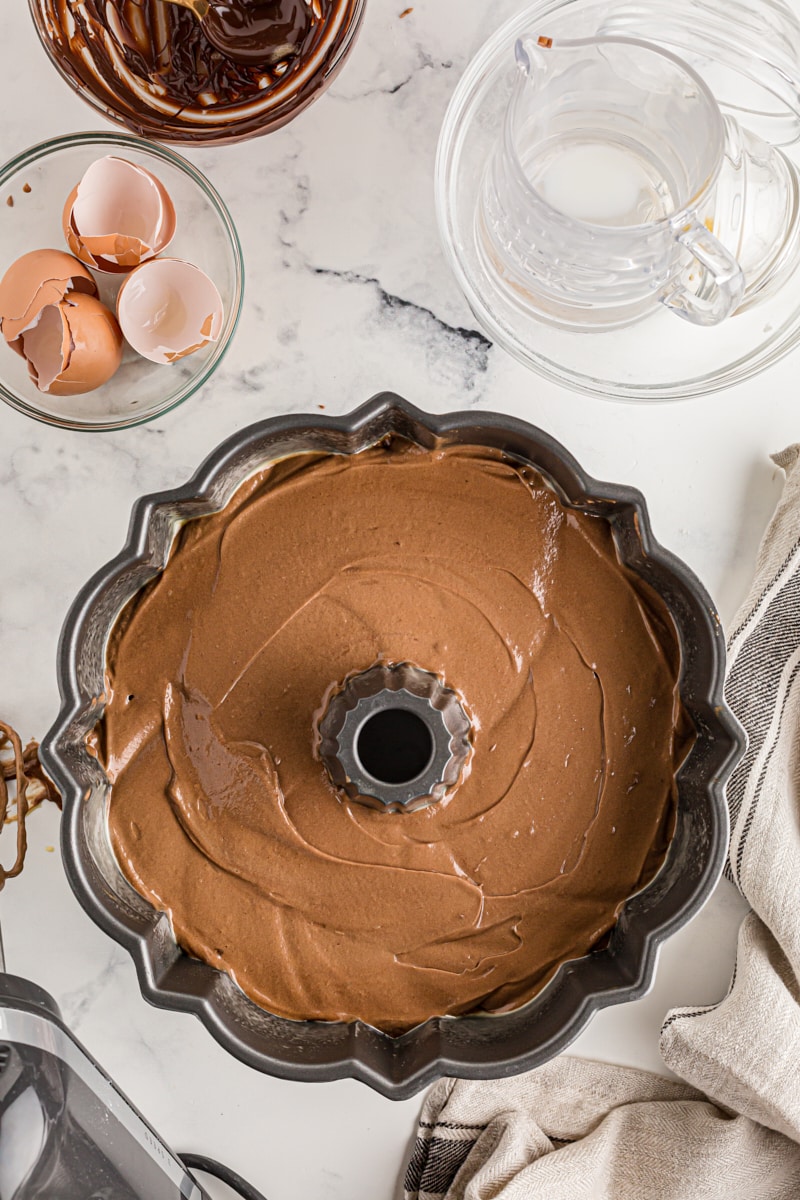 Bake. Pour the batter into the prepared Bundt pan and spread in an even layer. Bake for 45 to 50 minutes, or until a cake tester inserted into the middle comes out clean.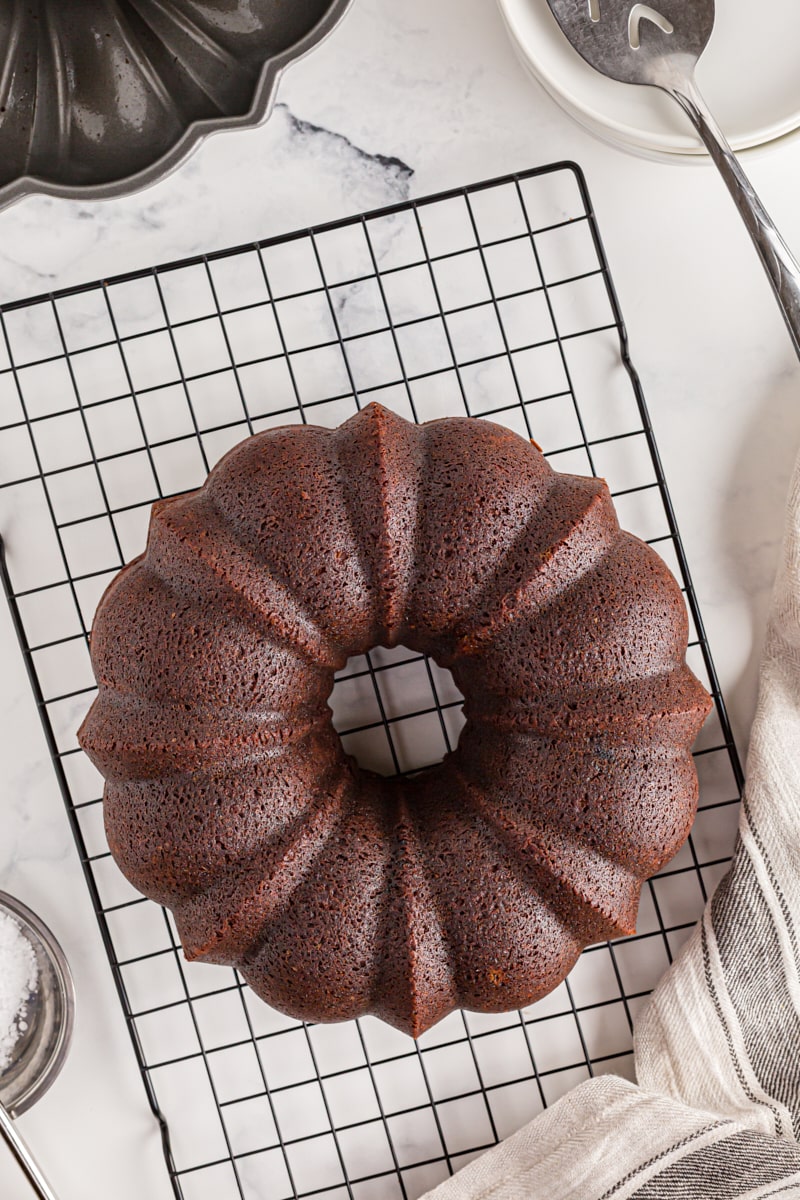 Cool. Let the Bundt cake cool in the pan for 20 minutes. Then, carefully remove it from the pan and let it finish cooling on a wire rack. Dust with confectioners' sugar before serving, if desired.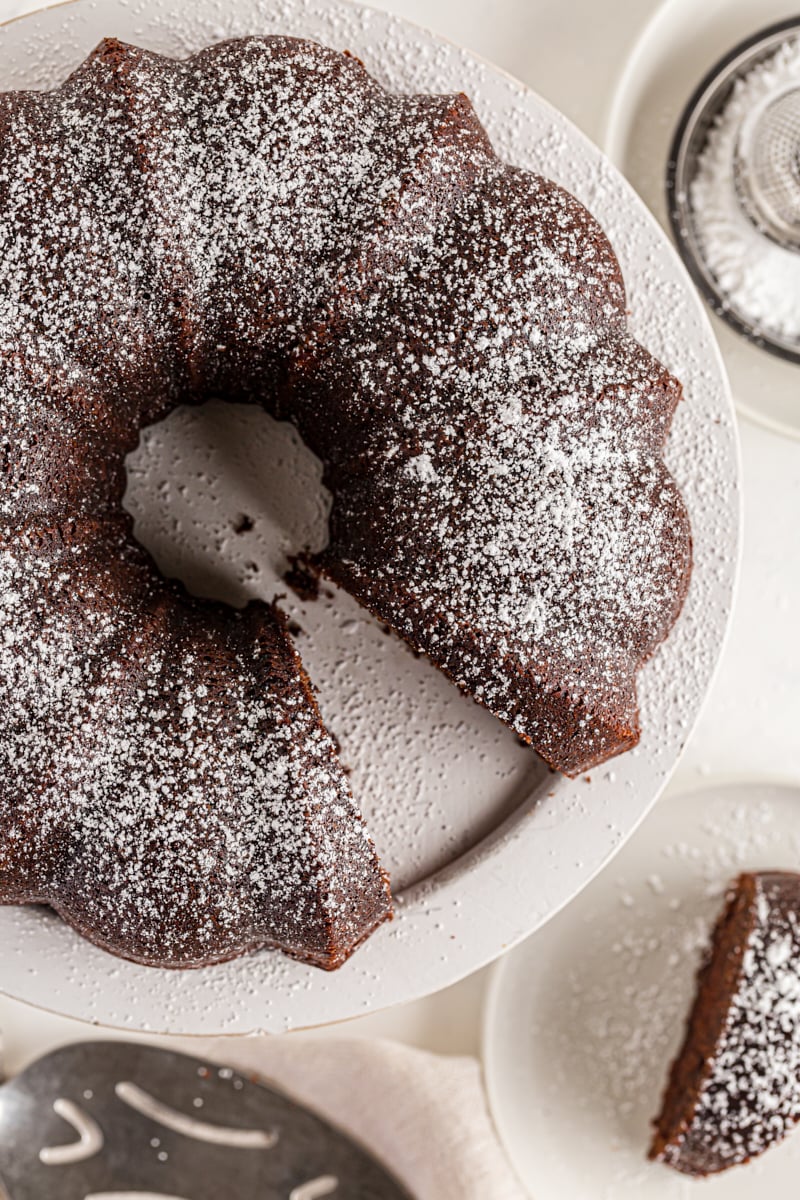 Do You Flip a Bundt Cake Right Away?
No, you should not flip a Bundt cake right away, but you also don't want to let it cool completely. There's a sweet spot between hot-out-of-the-oven and completely cool when you can invert a Bundt cake pan and it falls out easily and cleanly. For this particular Bundt cake, it's just around the 20 minute mark.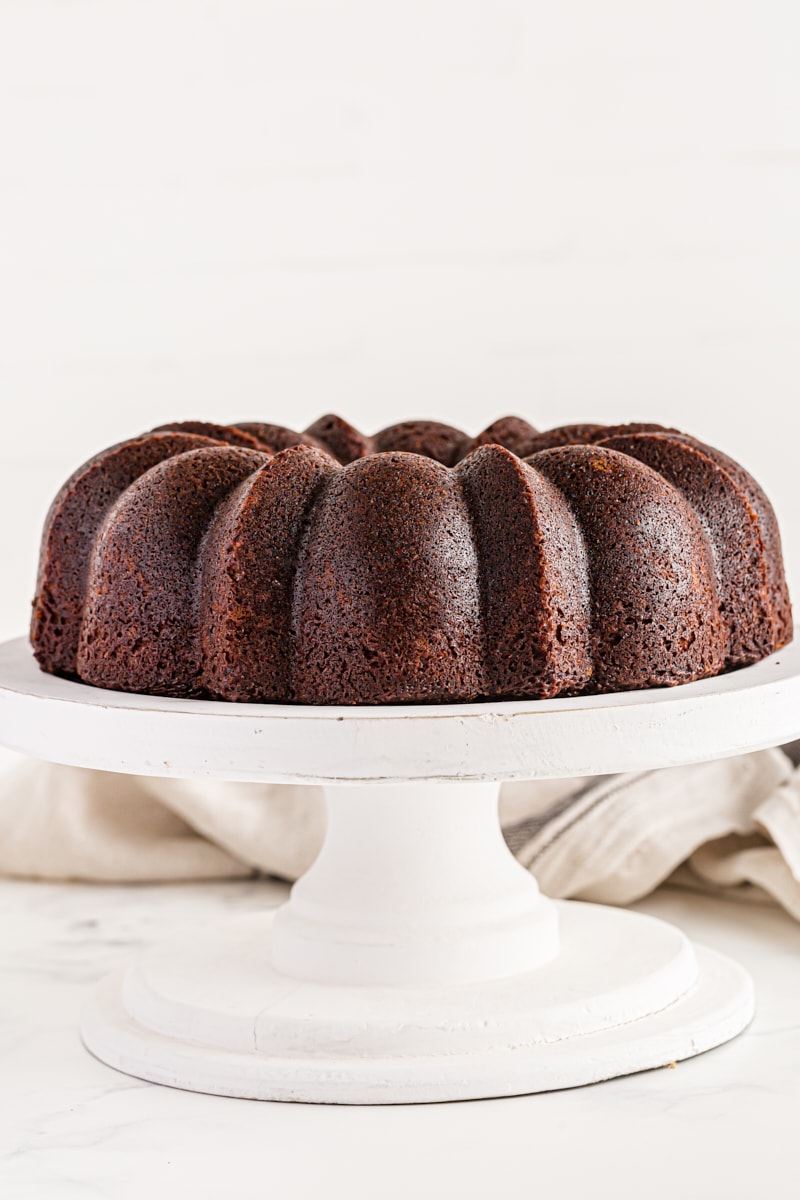 Tips for Success
Here are some simple tips and hints to help you get a perfect Chocolate Amaretto Bundt Cake.
Flour the pan. Don't skip this! Bundt cake pans have so many little nooks and crannies, and this will help the cake release smoothly. This is especially important for a cake that's not glazed or frosted—you don't have anything to cover the imperfections!
Measure the flour properly. Instead of scooping the flour into measuring cups, spoon the flour in gently and use a butter knife to level the top. Extra flour will result in a dry cake. If you have a digital kitchen scale, you can opt to measure by weight, which is the most accurate method.
Use room temperature butter, eggs, and milk. Not only do these distribute more evenly into the batter when you mix it, they'll also hold more air, which means a lighter cake texture. Remember that butter shouldn't be quite all the way to room temperature. Learn more: How to Soften Butter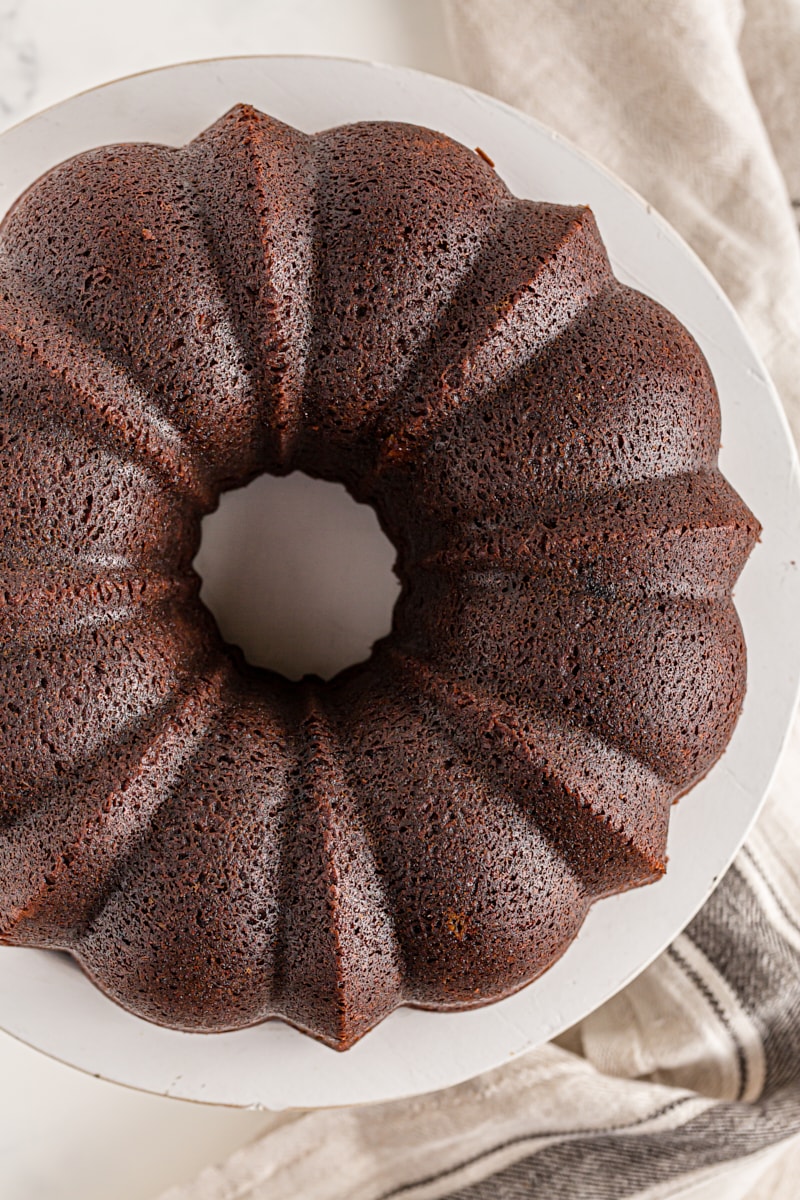 How to Store
Store your Chocolate Amaretto Bundt Cake wrapped at room temperature, or transfer smaller amounts of leftovers to an airtight container. It will keep for 3 to 4 days.
Can This Recipe Be Frozen?
You can freeze this Bundt cake, wrapped well, for up to 3 months. Let it thaw at room temperature before serving.