In all my years of baking, I'm pretty sure I've never baked anything with oranges. I really can't say why, other than that I'm not a huge fan of citrus in general. Sure, I like it. But, if given the choice, I'll usually take chocolate.
In any case, I started thinking about the ubiquitous lemon bar and began wondering why oranges don't get their own bar. So, I decided to give it a shot.

First, I started with a sweet almond shortbread crust. My love of shortbread is well-documented. Not only do I love shortbread cookies, I also adore a shortbread crust. This one, in particular, is a favorite.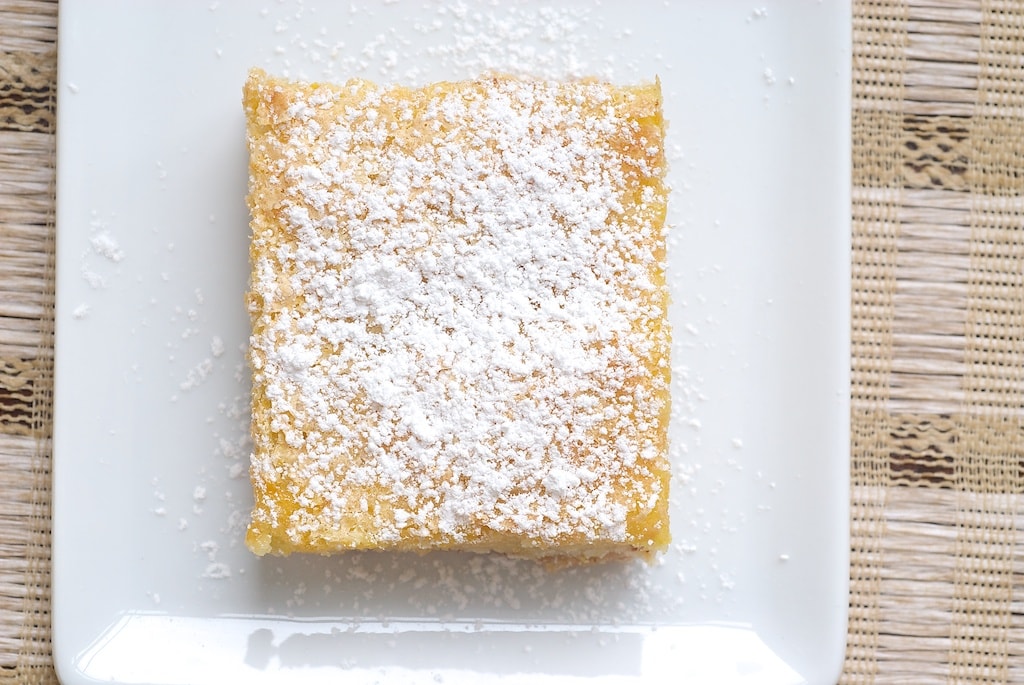 Then, I plied a custard filling with lots of orange juice and orange zest. All that orange-ness isn't overwhelming. The citrus flavor is a bit more subtle with these than with traditional lemon bars, and I like that flavor delicacy.
To me, the beauty of these bars is the contrast of the tart orange filling with the sweet crust. If you're looking for more orange flavor, I'd suggest adding a bit more zest to the filling.