January 7, 2013
Orange Bars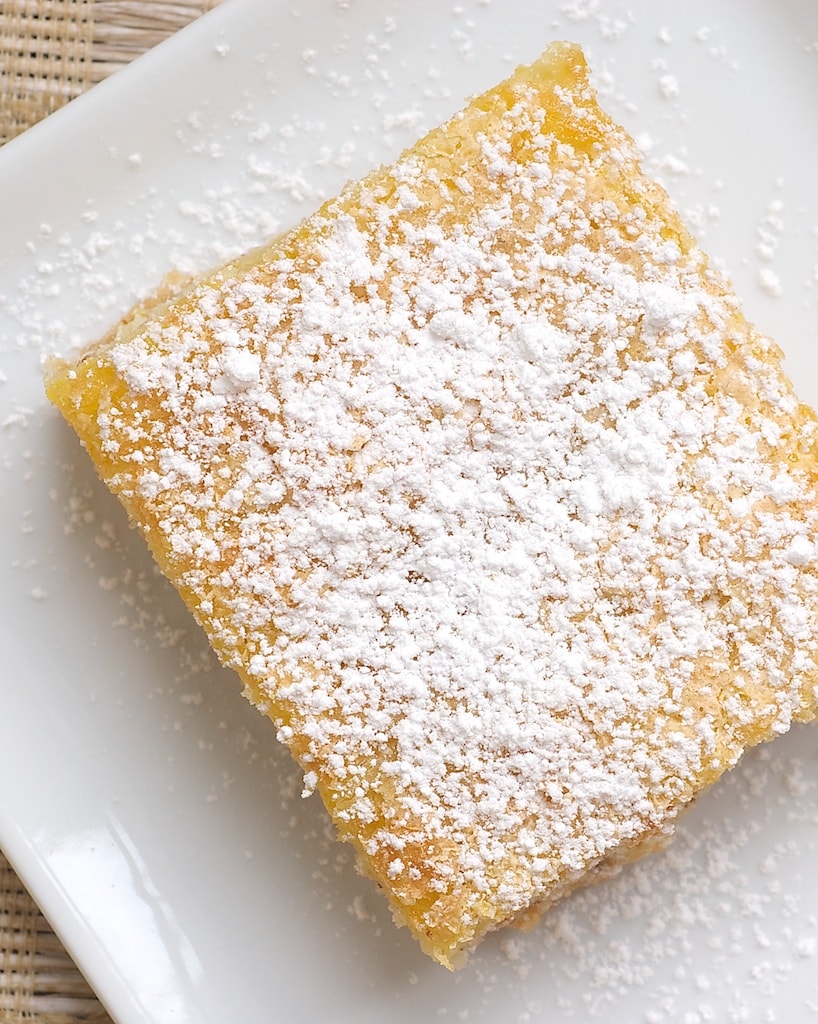 In all my years of baking, I'm pretty sure I've never baked anything with oranges. I really can't say why, other than that I'm not a huge fan of citrus in general. Sure, I like it. But, if given the choice, I'll usually take chocolate.
In any case, I started thinking about the ubiquitous lemon bar and began wondering why oranges don't get their own bar. So, I decided to give it a shot.

First, I started with a sweet almond shortbread crust. My love of shortbread is well-documented. Not only do I love shortbread cookies, I also adore a shortbread crust. This one, in particular, is a favorite.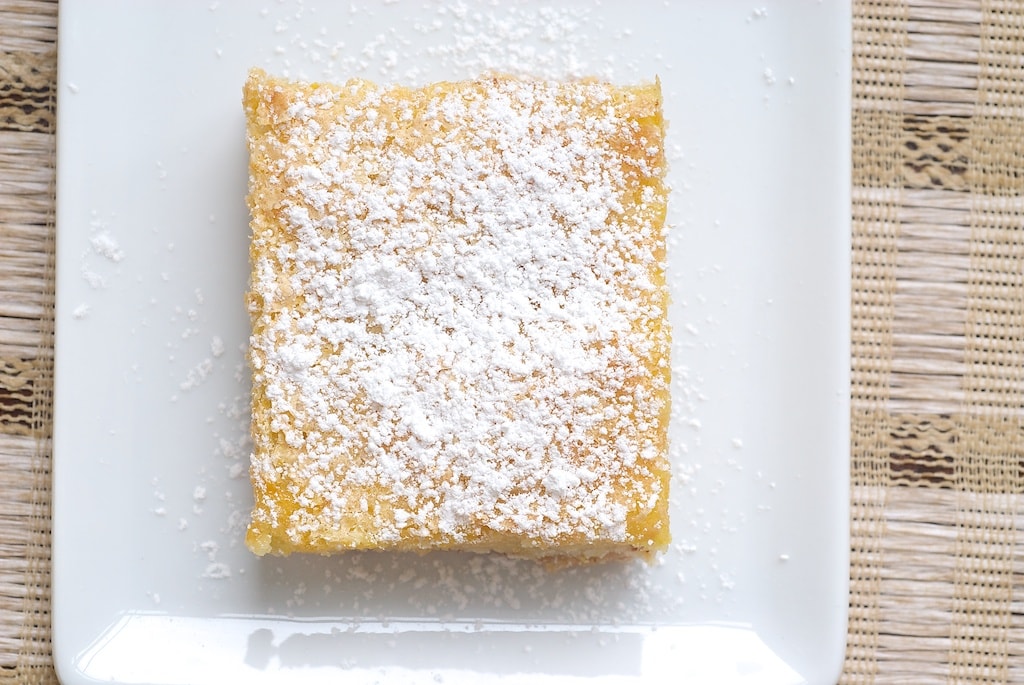 Then, I plied a custard filling with lots of orange juice and orange zest. All that orange-ness isn't overwhelming. The citrus flavor is a bit more subtle with these than with traditional lemon bars, and I like that flavor delicacy.
To me, the beauty of these bars is the contrast of the tart orange filling with the sweet crust. If you're looking for more orange flavor, I'd suggest adding a bit more zest to the filling.
Orange Bars
Yield: 24 2-inch bars
Prep Time:25 minutes
Cook Time:55 minutes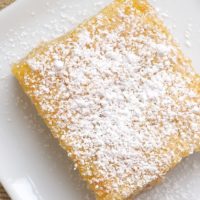 Ingredients:
For the crust:
1 & 1/2 cups all-purpose flour
1/2 cup confectioners' sugar
1/2 cup ground almonds
3/4 cup (12 tablespoons) unsalted butter, cold and cut into cubes
For the filling:
4 large eggs
2 cups granulated sugar
2/3 – 3/4 cup freshly squeezed orange juice (1-2 large oranges)
zest of 1 large orange (about 2 tablespoons)
1/2 cup all-purpose flour
1/2 teaspoon baking powder
confectioners' sugar, for dusting top of bars
Directions:
Preheat oven to 350°. Lightly grease a 9"x 13" baking pan. Line with parchment paper. Lightly grease paper.
To make the crust, whisk together flour, confectioners' sugar, and almonds. Cut in butter using a pastry blender or a fork or your hands. Mix until mixture resembles loose meal and holds together when pinched.
Spread crust mixture evenly in bottom of prepared pan. Bake for 20 minutes, or until lightly browned. Allow to cool slightly.
In a large mixing bowl, lightly beat eggs. Add sugar, orange zest, and orange juice, and mix well. Mix in flour and baking powder.
Pour filling mixture on top of partially baked crust. Bake 30-35 minutes, or until edges are browned and center is set. Allow to cool completely before cutting into bars.
Sprinkle tops of bars with confectioners' sugar before serving.