January 31, 2012
Salted Caramel Cookie Bites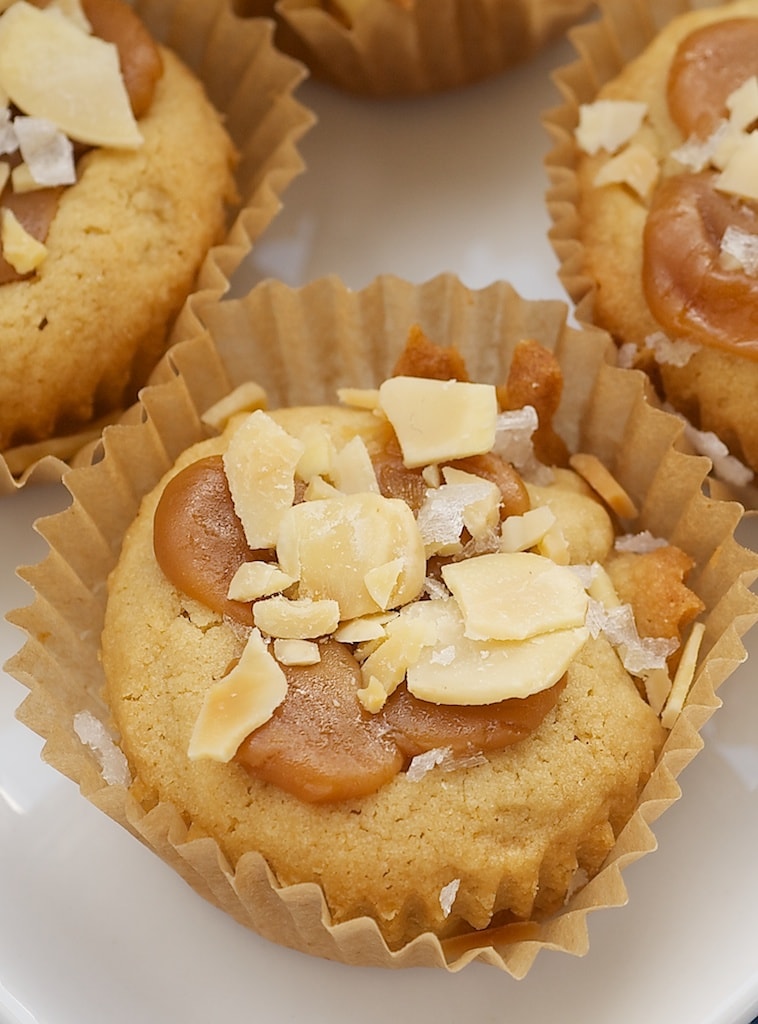 Sweet and salty has become a bit of a theme this month in my kitchen. Just last week, there were those Salted Caramel Pecan Bars. And, the week before that, I shared these lovely Fleur de Sel Chocolate Chip Blondies. Hopefully, no one minds the repetition. I, for one, adore the sweet and salty combo.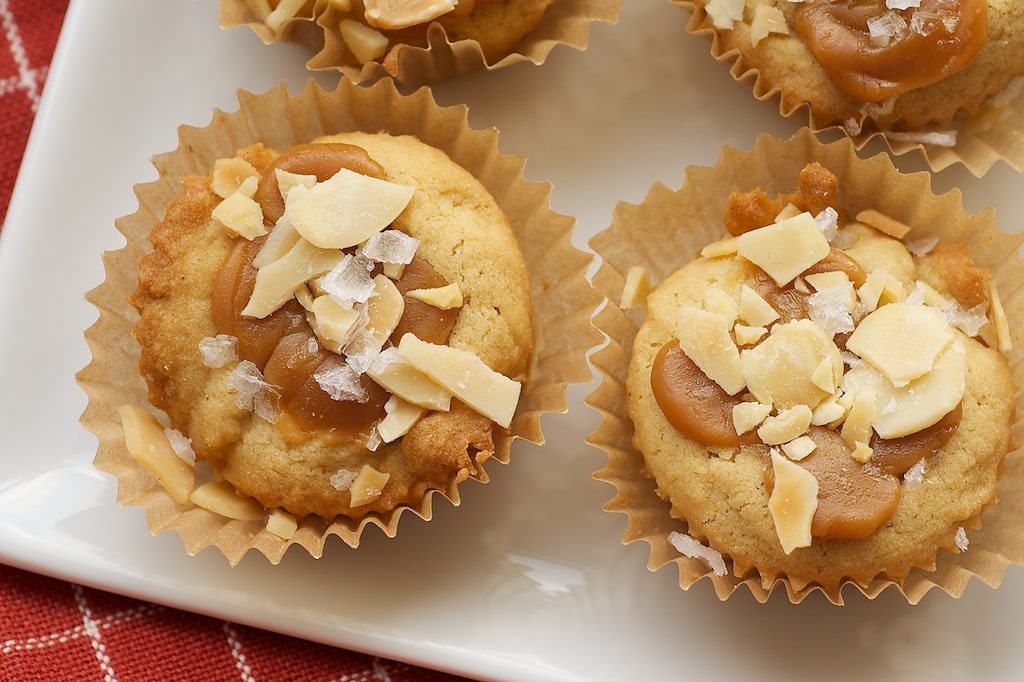 These beauties are another great example of shortcut salted caramel. No chance of suffering through a pan of ruined caramel here. Instead, caramel bits or chopped caramel pieces are placed on top of each cookie. Those are then sprinkled with coarse salt to create that flavor so many of us know and love.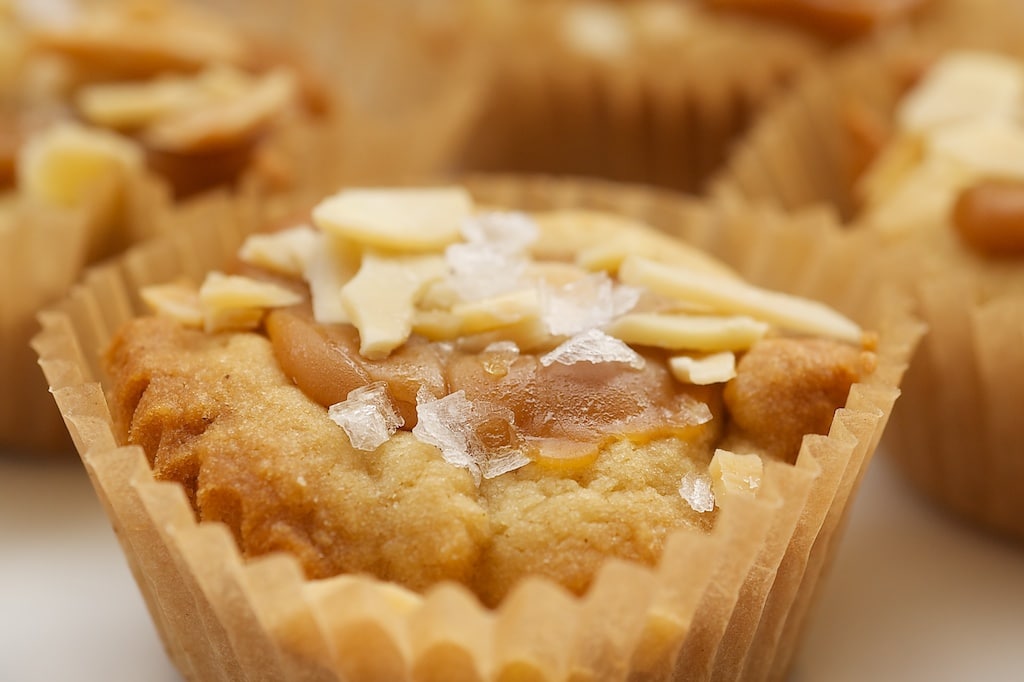 When making these, you can flavor them to your taste with more or less caramel and/or salt. I was probably a little heavy-handed with the salt for most people's taste, but I liked the results. Keep in mind that these little cookie bites are so small that a little extra salt can go a long way.
Salted Caramel Cookie Bites
Yield: 36 mini muffin-sized cookie bites
Prep Time:20 minutes
Cook Time:10 minutes
Ingredients:
3/4 cup firmly packed light brown sugar
1/2 cup unsalted butter, softened
1/2 teaspoon salt
1 teaspoon vanilla extract
1 teaspoon baking powder
1 large egg
1 & 1/2 cups all-purpose flour
1/4 to 1/2 cup caramel bits (or chopped caramel)
1/4 cup chopped almonds, toasted
1 teaspoon coarse salt
Directions:
Preheat oven to 375°. Place paper liners in 36 mini muffin cups.
In a large bowl, beat brown sugar, butter, salt, and vanilla until well blended. Add baking powder and egg, beating until fluffy. Mix in flour.
Scoop dough by rounded teaspoonfuls into prepared pan. Bake 8-10 minutes, or until edges have browned.
Remove pan from oven. Place caramel pieces on top. (If you're using caramel bits, place 4-5 on each cookie and gently press down to secure them.) Bake until caramel melts (about 2-3 minutes).
While cookies are still warm, sprinkle chopped almonds over each. Top with a tiny pinch of salt.
Cool in pan for 15 minutes. Then, transfer to a wire rack to cool completely.