Sweet and salty has become a bit of a theme this month in my kitchen. Just last week, there were those Salted Caramel Pecan Bars. And, the week before that, I shared these lovely Fleur de Sel Chocolate Chip Blondies. Hopefully, no one minds the repetition. I, for one, adore the sweet and salty combo.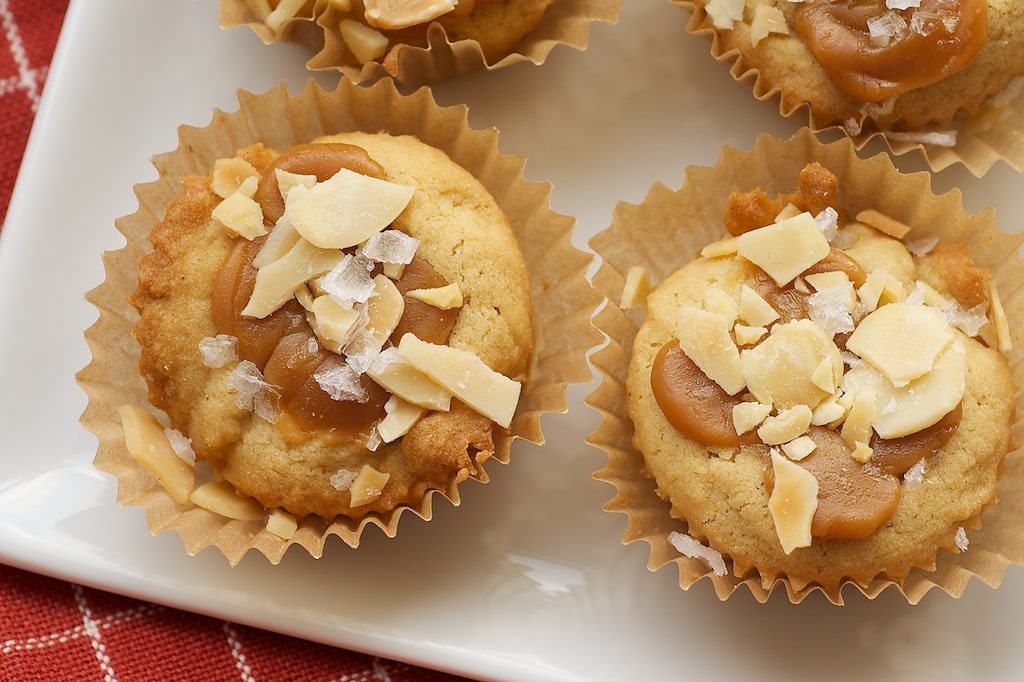 These beauties are another great example of shortcut salted caramel. No chance of suffering through a pan of ruined caramel here. Instead, caramel bits or chopped caramel pieces are placed on top of each cookie. Those are then sprinkled with coarse salt to create that flavor so many of us know and love.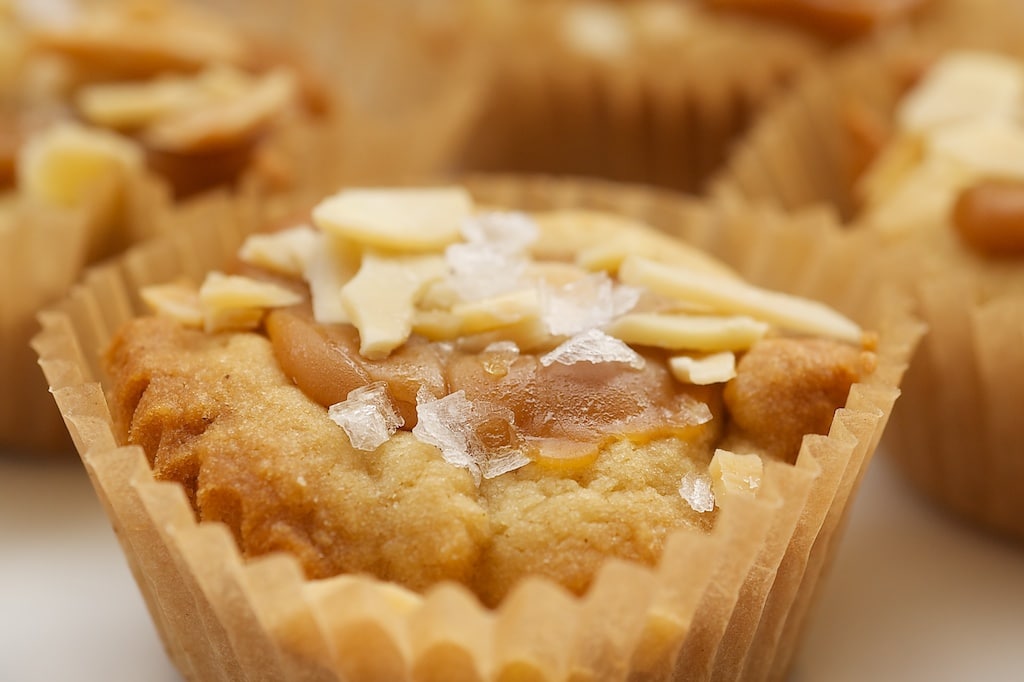 When making these, you can flavor them to your taste with more or less caramel and/or salt. I was probably a little heavy-handed with the salt for most people's taste, but I liked the results. Keep in mind that these little cookie bites are so small that a little extra salt can go a long way.