Coconut Pecan Shortbread Squares combine two great flavors in an easy to make shortbread. A homemade treat that's made with minimal effort!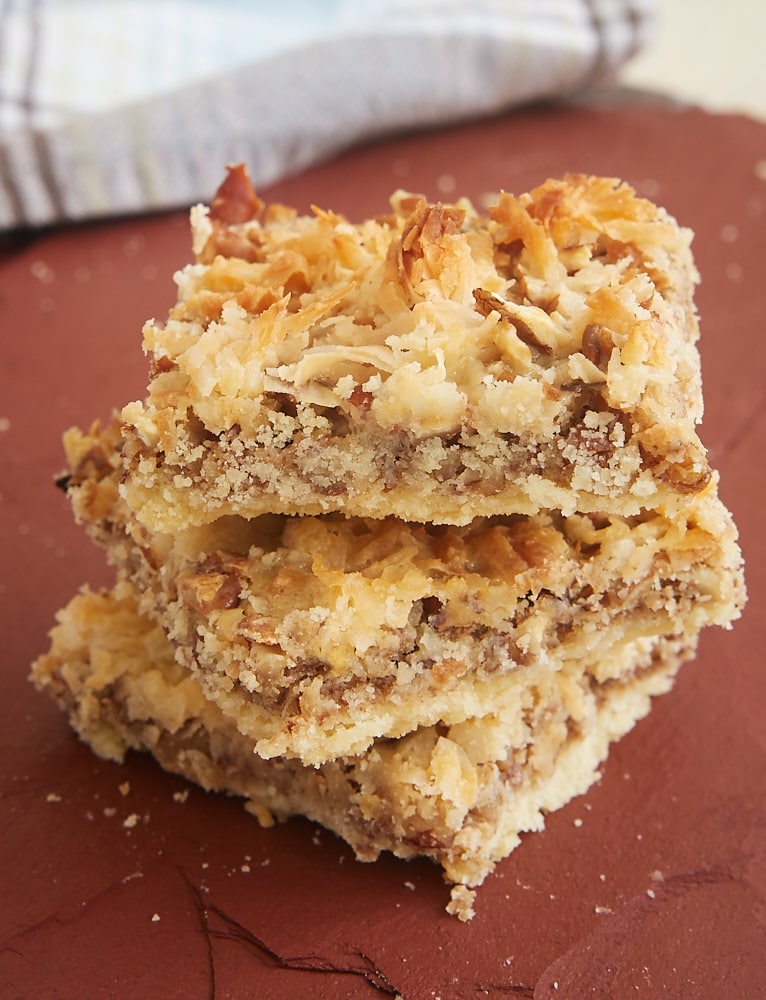 You regular readers know all about Quinn's long-standing aversion to coconut and my abiding love of it. My coconut-containing baked goods are few and far between. I have to plan it out in advance so I have someone else who will take them off my hands once I've had my sampling.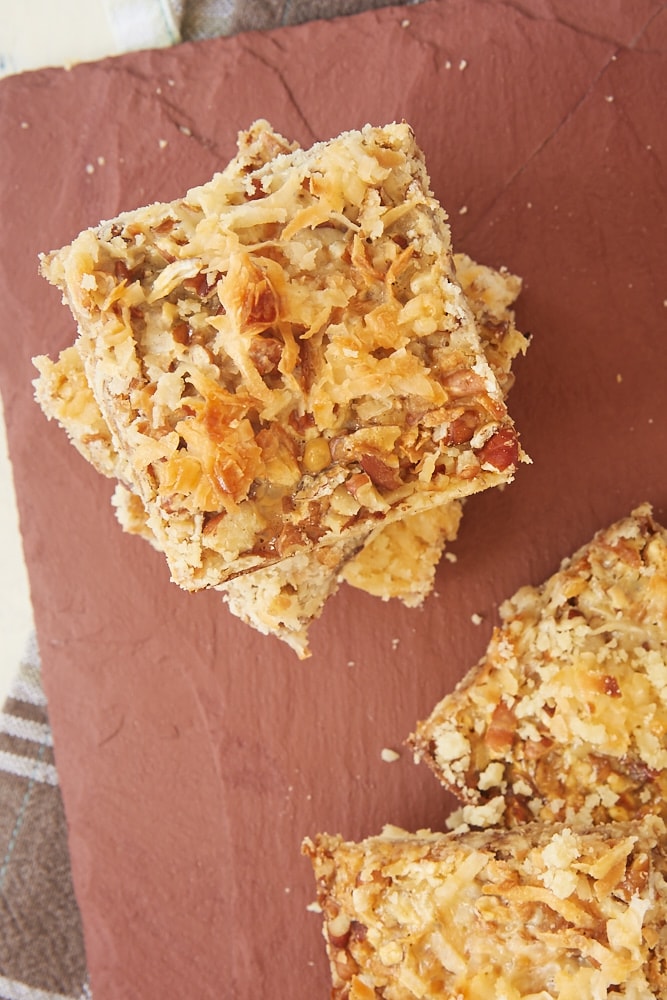 These Coconut Pecan Shortbread Squares bars feature not only coconut, but also my beloved pecan sitting atop a shortbread crust. They are gooey and chewy and just plain delicious. The flavor of them reminds me a bit of that wonderful traditional frosting on German chocolate cake. The crust is a very simple combination of butter and flour. It's understated and that works very well with the flavorful topping.


The recipe is a fairly true adaptation from More From Magnolia, the follow-up to The Magnolia Bakery Cookbook. The book describes these by saying that they couldn't be easier to make. That's very true. Just five ingredients and very little time are required to make them. The only difficult part is waiting overnight to get to eat them.
As with all shortbread recipes, be very attentive to measuring your ingredients, as the ratio is essential to getting the best result. Be sure to review my tips for measuring flour if you need a refresher on best practices.
I love these bars so much, especially when I need a super quick and easy dessert. If you have a reasonably well-stocked baking pantry, you're likely to have everything you need whenever you get a hankering for these guys.
Find more bar recipes in the Recipe Index.
More Shortbread Bars
We are a participant in the Amazon Services LLC Associates Program, an affiliate advertising program designed to provide a means for us to earn fees by linking to Amazon.com and affiliated sites.