December 5, 2007
Pecan Date Cookies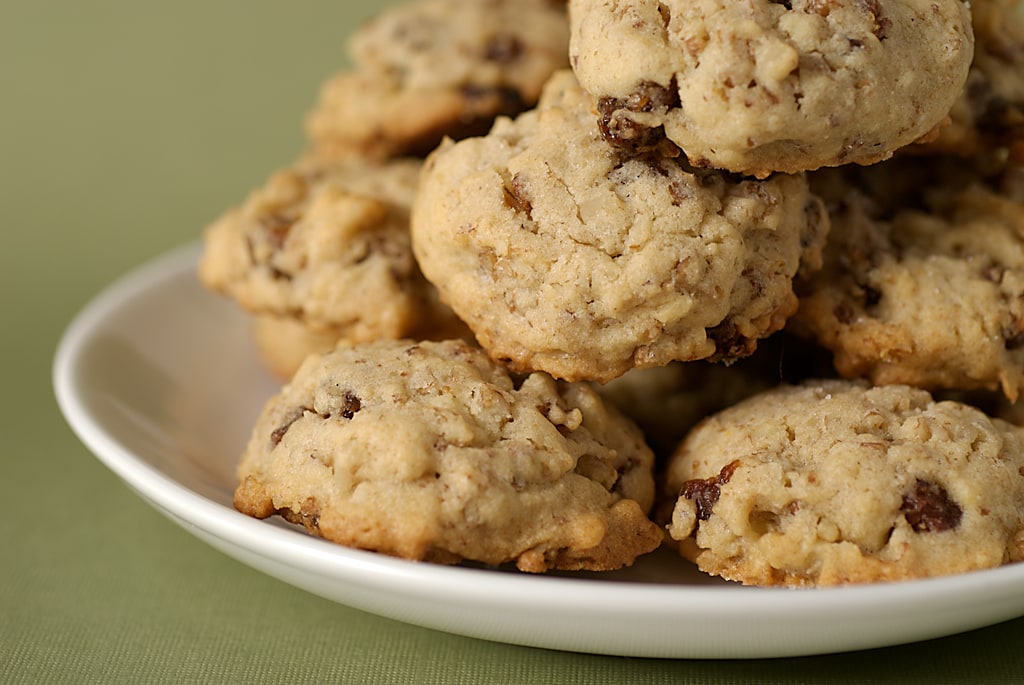 Day 5 of holiday baking, and deeply immersed in cookie mode. Today's offering, bursting with flavor and pecans, is a wonderful traditional cookie ideal for the holiday season.
Some times, old habits die hard. For me, no baking spree is complete without a cookie like this. Simple, traditional and, more importantly, full of pecans. I first came across this recipe while I was getting my hair cut. Sitting under the dryer is a great time to flip through magazines. This particular magazine was Southern Lady, and there were so many appealing recipes that I went to the bookstore and bought my own copy.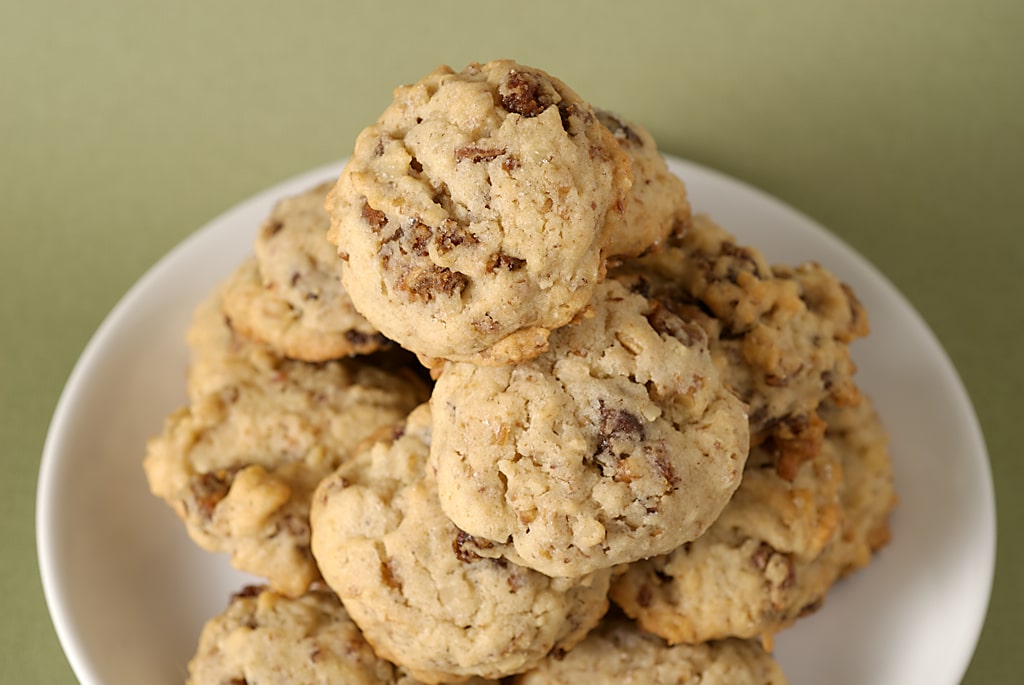 I picked this particular recipe because it seemed so much like a holiday cookie. With cinnamon, nutmeg, and cloves, these couldn't be more perfect for this time of year.
Besides my beloved pecan, these cookies also feature another of my favorite ingredients – dates. I have a sentimental attachment to them because of my mother's wonderfully delicious Date Balls. Of course, they're just good, too. Not being a big fan of raisins, I often substitute dates for them in recipes. To quote one of my culinary heroes, Alton Brown, why would you want to eat anything raisins have to be in?
These cookies turned out to be extremely good. The spices offer a wonderful combination of flavors. The pecans offer crunch, while the dates add chewiness. Quinn has proclaimed these his favorite cookie. I'm a little partial to them myself. In fact, we liked them so much that we kept most of them for ourselves.
Pecan Date Cookies
Yield: about 48 cookies
Prep Time:15 minutes
Cook Time:20 minutes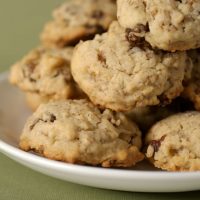 Ingredients:
3 cups all-purpose flour
1 & 1/2 teaspoons baking powder
1/4 teaspoon salt
1/4 teaspoon ground cinnamon
1/4 teaspoon ground nutmeg
1/4 teaspoon ground cloves
1 cup unsalted butter, softened
1 cup granulated sugar
1/2 cup light brown sugar
2 large eggs
1 teaspoon vanilla extract
2 & 1/2 cups chopped pecans
2 & 1/2 cups chopped dates
2 Tablespoons sugar
Directions:
Preheat oven to 325°. Line baking sheets with parchment paper or Silpat.
Combine flour, baking powder, salt, cinnamon, nutmeg, and cloves. Set aside.
In a separate bowl, beat butter, 1 cup sugar, and brown sugar at medium speed until combined. Add eggs, 1 at a time, mixing well after each addition. Mix in vanilla.
Gradually add flour mixture to butter mixture. Mix until dry ingredients are moistened. Stir in pecans and dates.
Drop by rounded teaspoonfuls onto baking sheets. Sprinkle cookies with remaining 2 Tablespoons of sugar. Bake for 16 to 20 minutes or until lightly browned.
Cool cookies on pan for about 2 minutes. Then, transfer to wire racks to cool completely.
Notes:
Note that cook time is per baking pan.