Hazelnut Chocolate Chip Cookies offer a nutty, grown-up variation on classic chocolate chip cookies!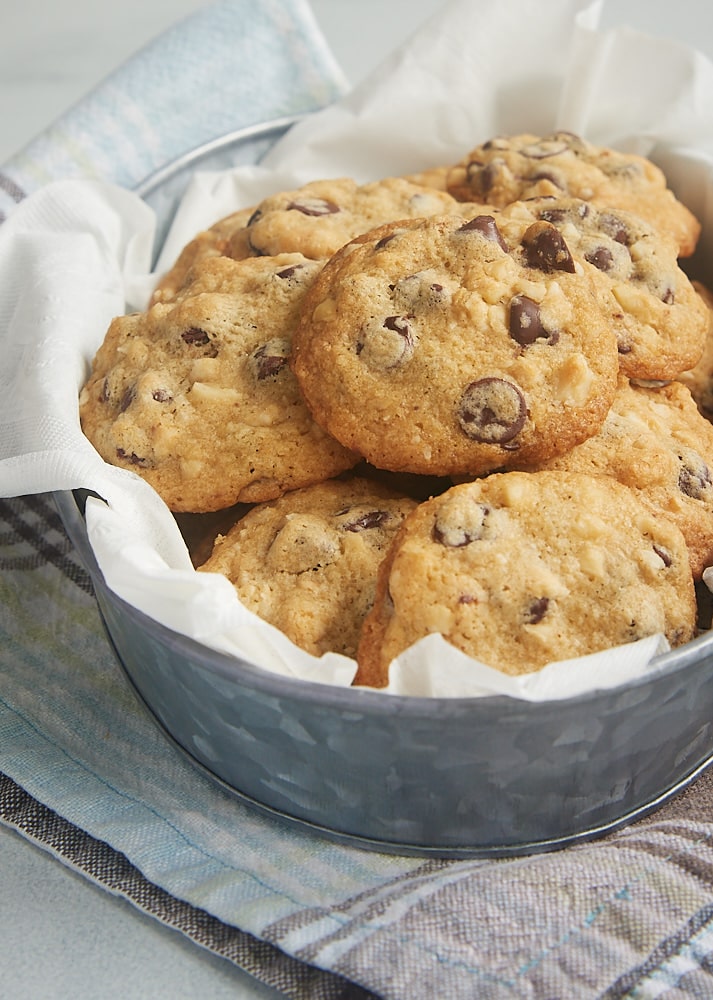 Hazelnut Chocolate Chip Cookies
As much as I love classic chocolate chip cookies, I'm always eager to try something that makes them a bit different. In the case of these Hazelnut Chocolate Chip Cookies, it's the addition of one of my favorite nuts, hazelnuts.
That's enough all on its own, but these cookies go a step further with the addition of hazelnut-flavored liqueur. That turns a common childhood favorite into a fantastic adults-only treat!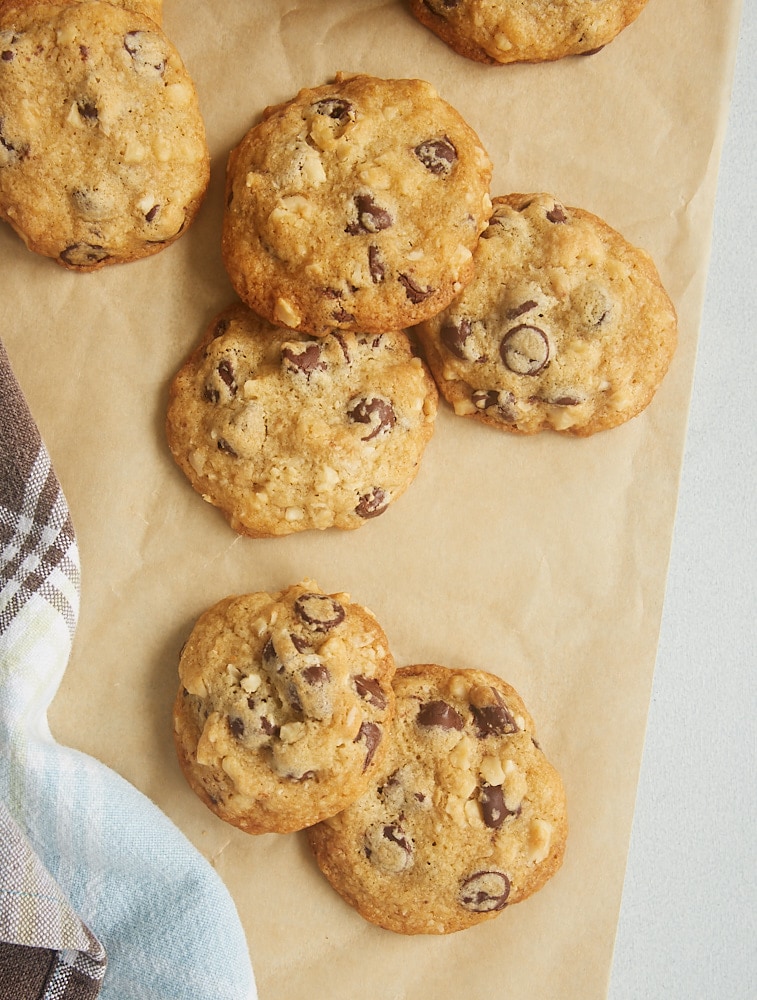 This recipe is a variation of one from a favorite cookbook. Nick Malgieri's Chocolate is a wonderful ode to my favorite flavor. It has a recipe for a very similar cookie made with rum, but I wanted to go all-out with the hazelnuts for my version of these cookies.
I absolutely adore hazelnuts and hazelnut liqueur, so all of that flavor being front and center makes these a big, big winner for me. Of course, you can easily substitute another nut and liqueur if you like. Or, for those of you wanting to skip the liqueur, you can substitute vanilla or almond extract. I'd try about 1 & 1/2 teaspoons of your favored extract.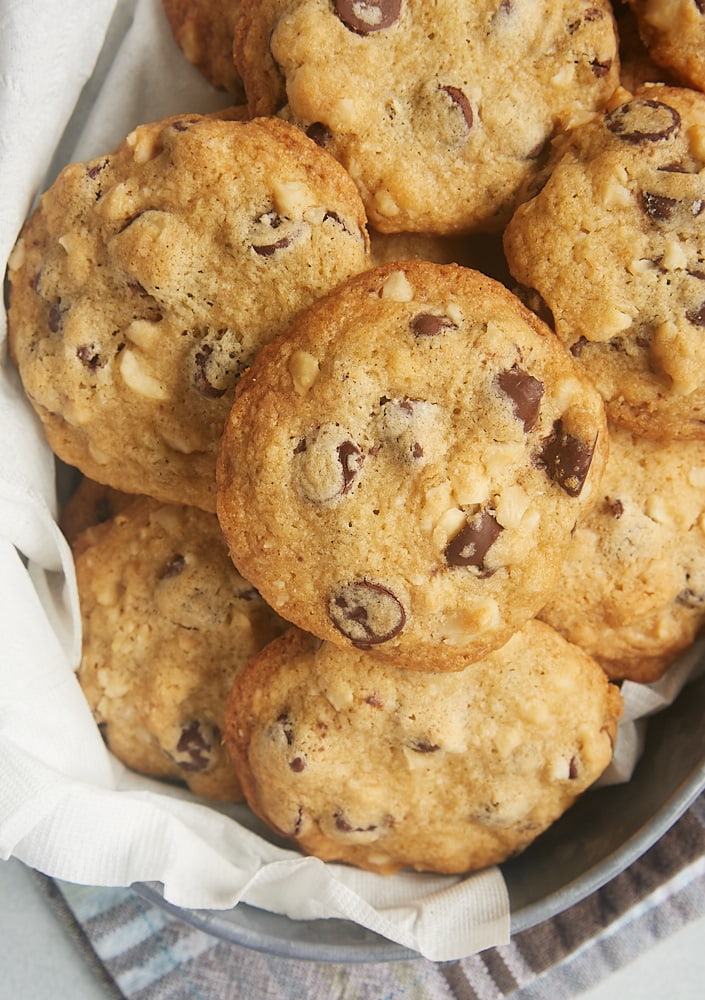 You don't necessarily have to chill this dough before baking it. I usually bake the first pan of cookies right after they're mixed and then chill the dough until it's time to scoop more. Unless you have a warm kitchen or just want to make the dough in advance, then you go straight from mixing to scooping.
These cookies are always a big hit when I share them. They're so soft and chewy and flavorful that they're pretty much irresistible. If you're looking to change up your chocolate chip cookie game in a grown-up way, then give these a try!
If you're looking for more chocolate chip cookie recipes, try Chewy Chocolate Chip Cookies, Coconut Macadamia Chocolate Chip Cookies, and Butterscotch Peanut Chocolate Chip Cookies. Or try Bourbon Pecan Chocolate Chip Cookies and Black and White Chocolate Chip Cookies for some other grown-up options.
How to Store
Place the cooled cookies in an airtight container, and store at room temperature up to 3 days. For longer storage, place them in a freezer-safe container or bag. Properly stored, they should keep in the freezer up to 3 months. Thaw on the countertop before serving.
Find more cookie recipes in the Recipe Index.