Bourbon adds a grown-up twist to these soft, chewy Bourbon Pecan Chocolate Chip Cookies!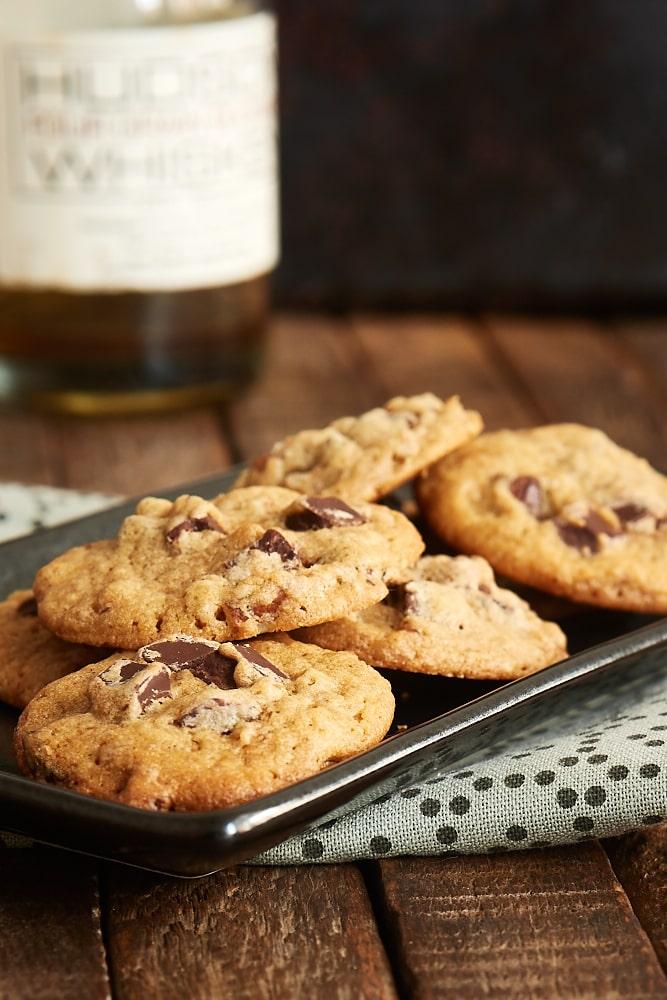 Bourbon Chocolate Chip Cookies
I've been in full-tilt cookie baking mode lately. During the holidays, I always have an unrealistic to-bake list. I just want to bake so many things! Inevitably, I have to prioritize and shift things around to fit a more reasonable schedule. As I started trying to pare down my list, I knew these cookies were not to be missed.
I love chocolate chip cookies in most any form, but I especially love them with nuts added. Add some bourbon to that, and now we're really talking.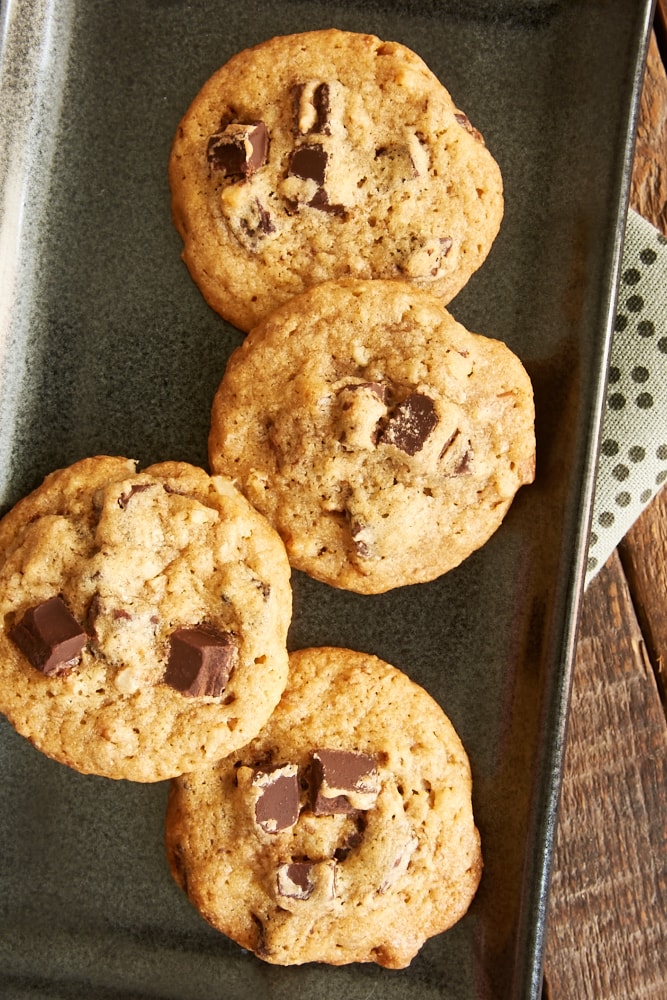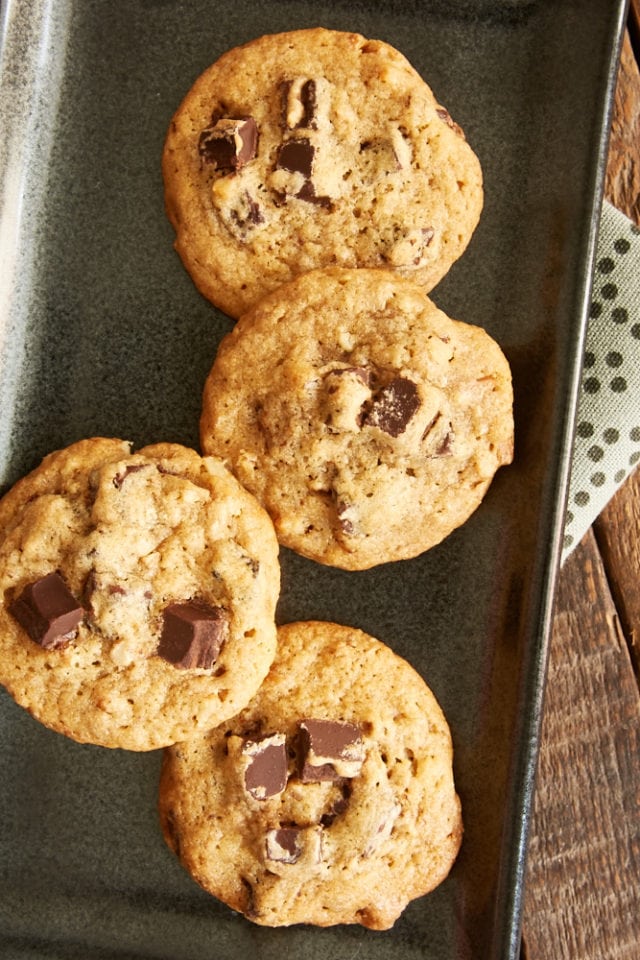 The bourbon flavor isn't bold, but instead it adds a wonderful depth to the overall flavor. It's just the thing to take otherwise standard chocolate chip cookies and transform them into something really fantastic.
I opted to use one of my favorite dark chocolate chunks instead of chocolate chips, but either is just fine. Also, feel free to substitute a different nut or omit them in favor of more chocolate.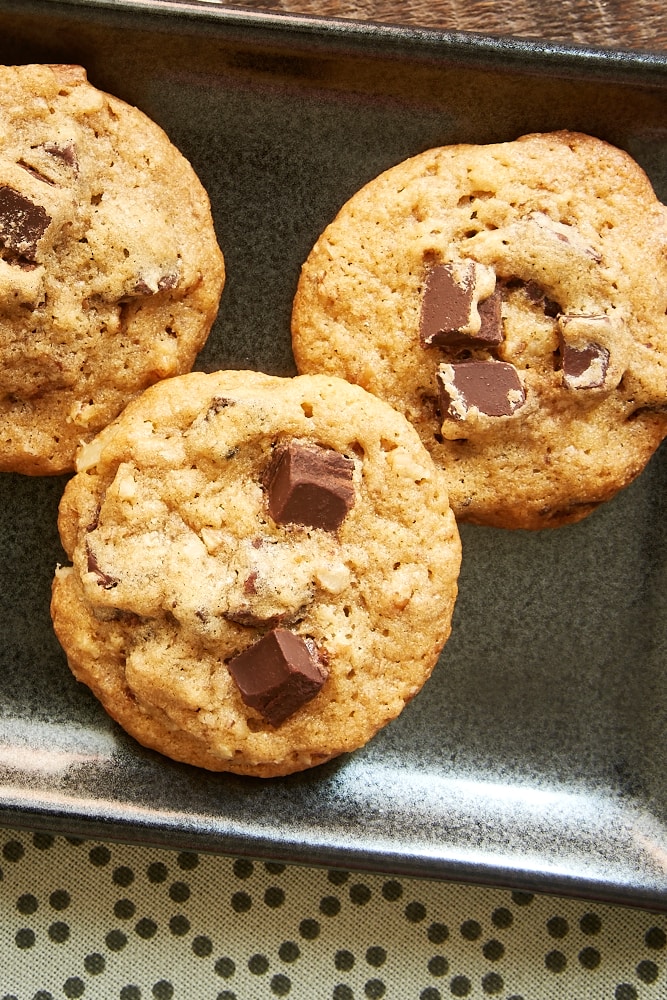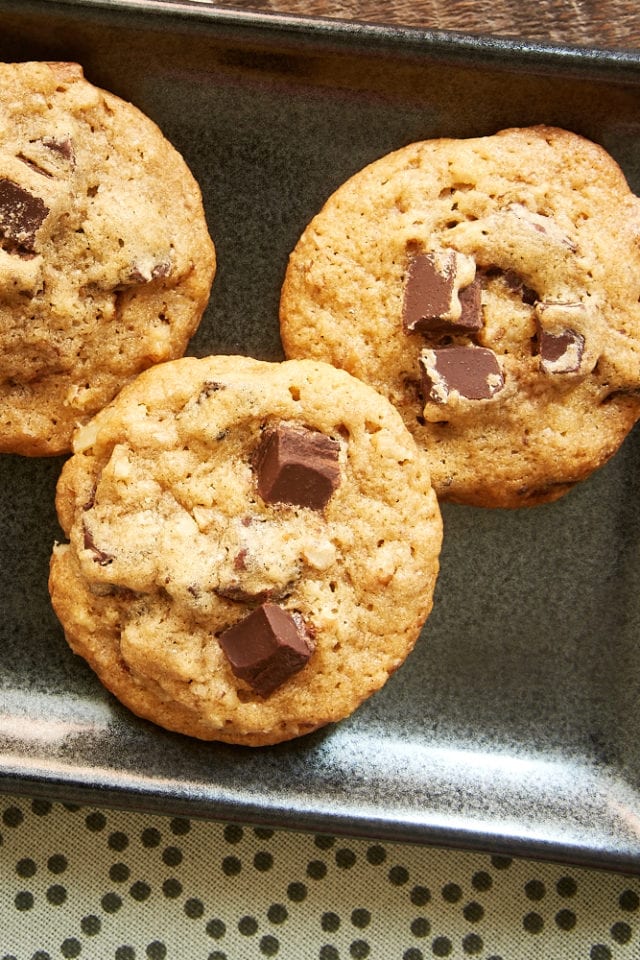 These grown-up cookies make a big batch, so they're great for sharing. I love having an adults-only cookie to mix into all of my holiday baking. The kids can't have all the fun, right?
Add some cookies to your to-bake list! Visit my Recipe Index!