I hesitated ever so briefly about sharing this dessert with you. But, then I decided that you all need to know about it and its nutty, caramel-y awesomeness. So, I'm sharing it but with a warning. This thing is dangerous.
It's packed with pecans and brown sugar and a hint of cinnamon. Then, just for good measure, it's topped with a buttery, brown sugar-y, nutty crisp topping. That all sounds pretty amazing, right? But, wait. Let's just drizzle a little caramel and pecan sauce on top. See what I mean? Dangerous.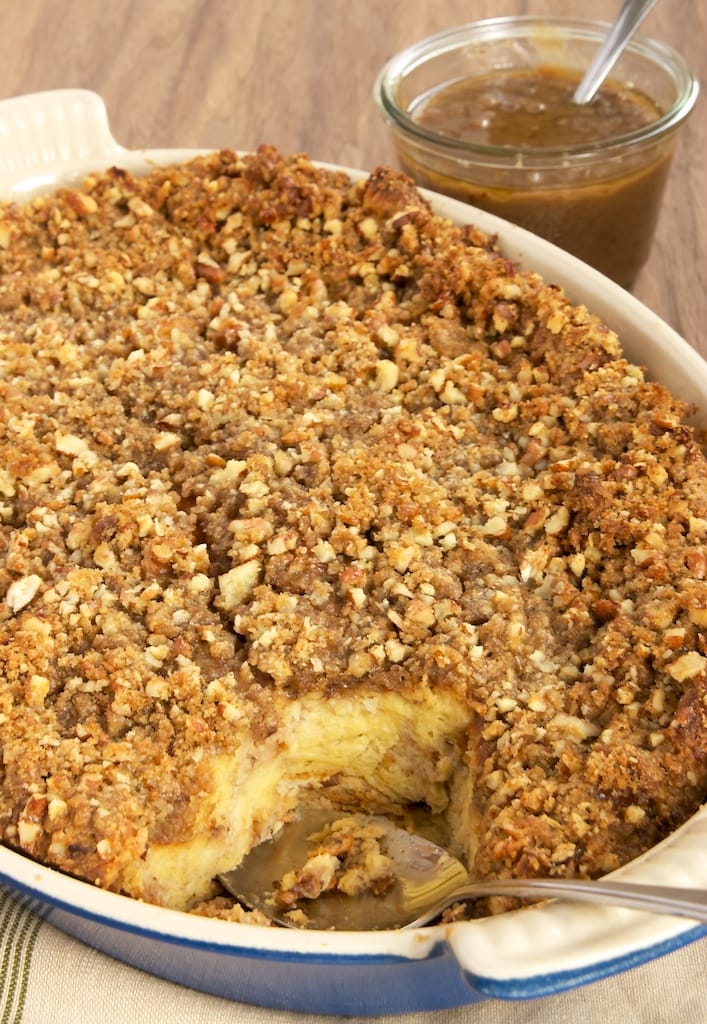 One of the beauties of bread pudding is how easy it is to make. This one is no exception. Sure, there are three components to make, but each of them mix up quickly. You just need to plan ahead a bit to allow the pudding to sit for an hour before baking.
I love this dessert for a crowd. You can feed so very many people with this thing. It's so rich and decadent that small slices are plenty. I'm thinking we may need to make new friends just so I can give more of it away. If your crowd is a bit smaller, you can easily half the recipe and make it in an 8-inch round pan.
I am quite the fan of bread pudding under the most normal circumstances. But, this one? This is in a category all by itself.