Pull-Apart Garlic Bread is simple to make and so very good. Add some everything seasoning for even more flavor!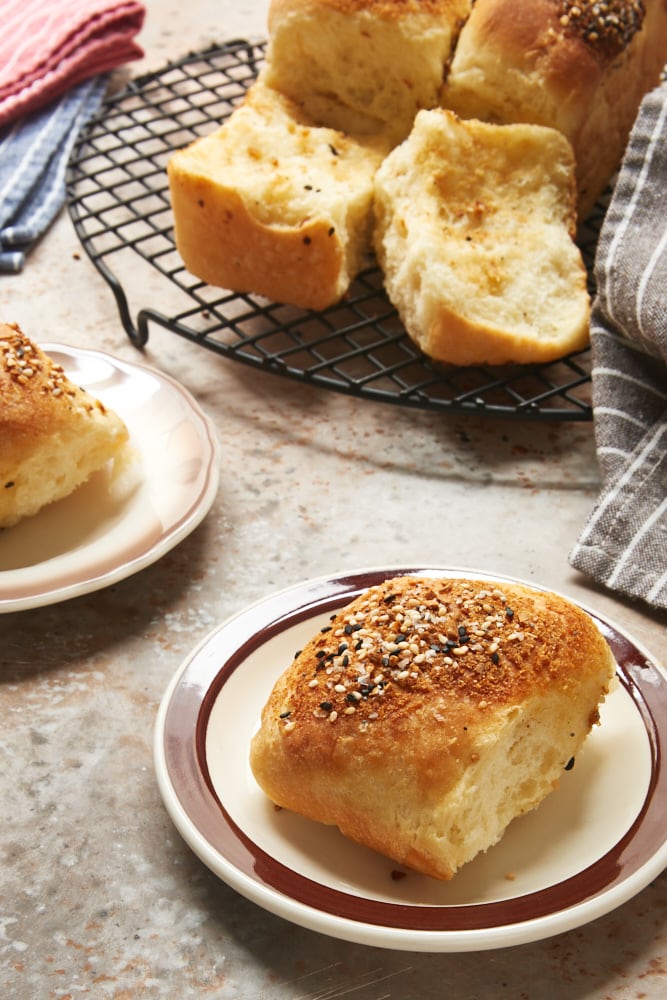 There are few things better in this world than buttery garlic bread. And this Pull-Apart Garlic Bread is quickly becoming my favorite way to make it. This easy-to-make yeast bread is quick to make and so delicious. What more could you ask of a bread recipe?
The dough is divided and stacked in a loaf pan for baking. That means that the baked bread then pulls apart for serving or, you know, just ripping it off and devouring it. Whatever works for you.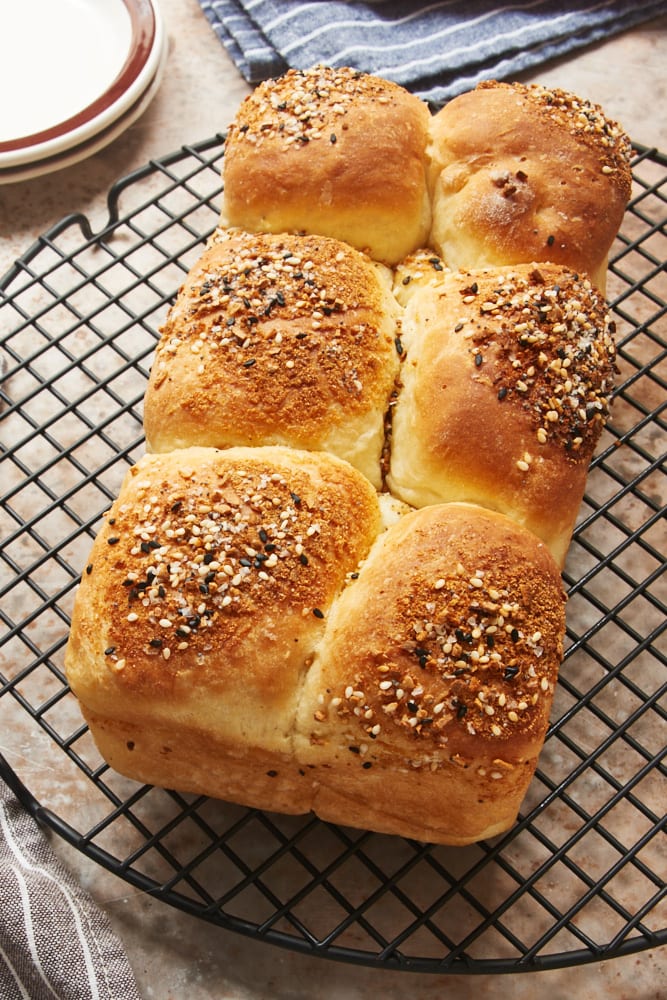 Before it goes into the pan, the dough is divided into equally sized pieces and dipped in melted butter and then in garlic powder. Oh, yeah. As much as I love to use fresh garlic in general, I think garlic powder wins here just for how well it works in the assembly.
While this is a fairly straightforward recipe, just know that the dough is a bit wet. If you need to add more flour to make it easier to knead and handle, that's perfectly fine. Just be careful not to add too much. It should still be a bit wet and slightly sticky, but you should be able to knead it without issue.
The bread you see here was divided into twelve pieces, but you can change the size of the dough pieces if you like. With twelve, each piece is about the size of a standard dinner roll. Go smaller for appetizers or if you just want smaller portions. I use a scale to weigh each portion so they're the same size. You can just eyeball it and get close, but a scale is definitely your friend if you want accuracy.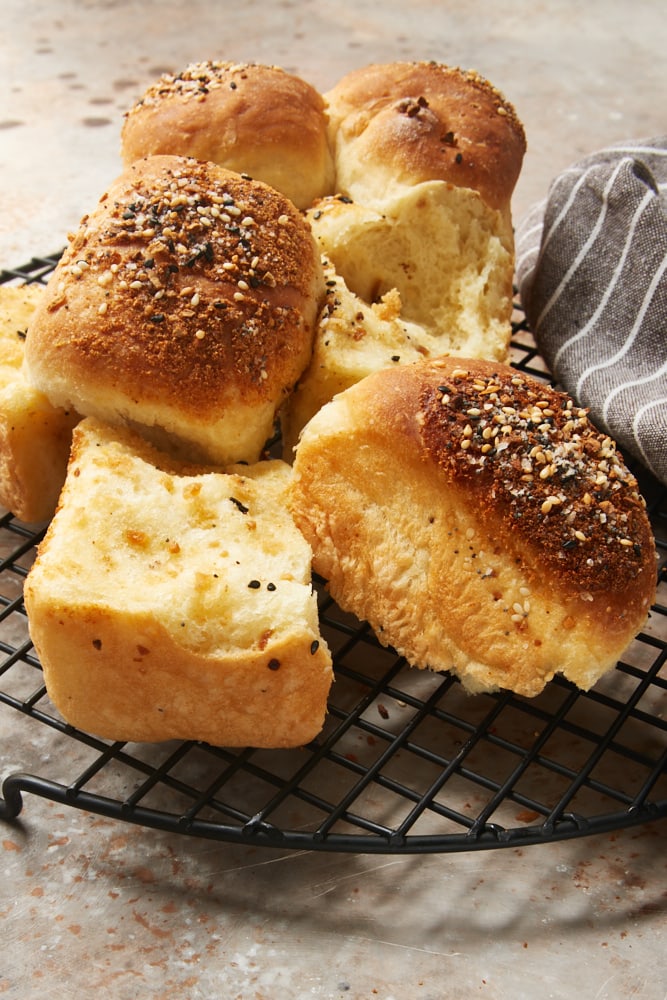 You can leave it at that or add a little extra something to your bread. Sesame seeds work nicely, but I look for any excuse to use everything seasoning. It adds more flavor, including more garlic, which is always a good thing in my book.
Of course, you can easily change the flavors here to suit your tastes or complement your meal. Try your favorite spice or spice blend to make them your own!
Find more yeast bread recipes in the Recipe Index.
More Flavorful Yeast Breads