November 16, 2015
Parmesan Herb Batter Rolls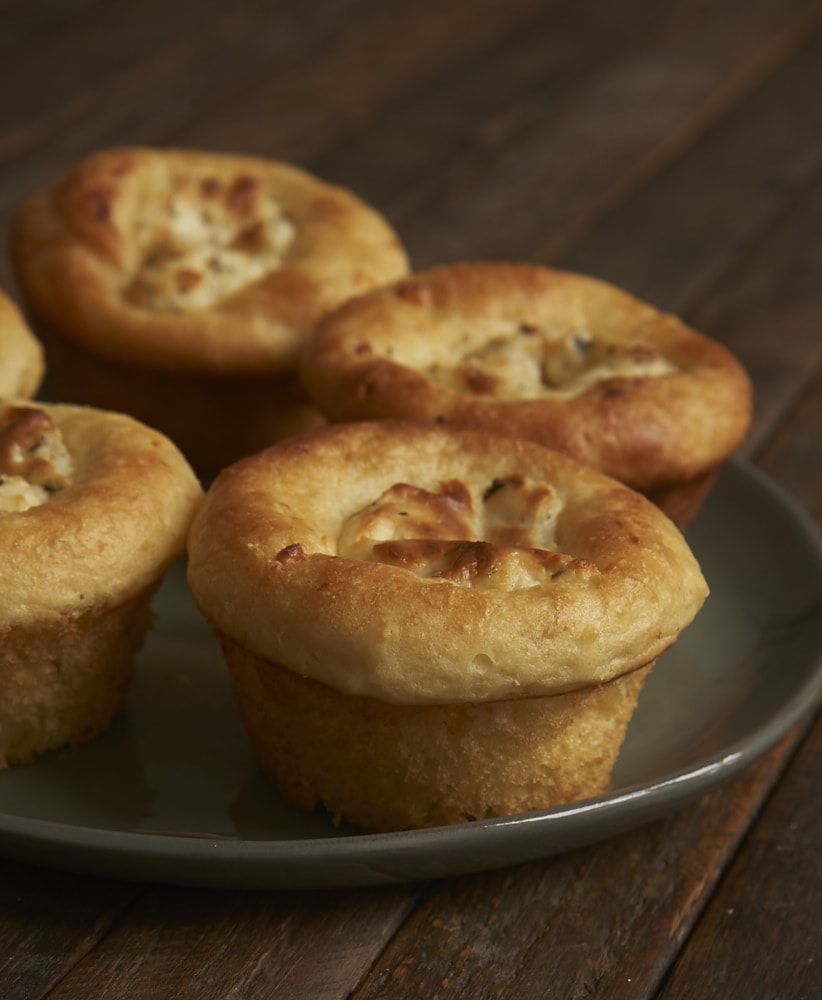 Baking with yeast is admittedly a bit out of my comfort zone. It's something I always say I'm going to work on improving, but I inevitably bake another batch of cookies or a pie instead. But I remain conflicted because I do love bread.
If you're not a big fan of yeast baking, then I am very happy to tell you that these yeast rolls are amazingly easy to make. And, best of all, they are wonderfully delicious!

As the name says, these rolls are made from a batter instead of a dough. Once it's mixed, you'll notice that it's thinner and pourable versus a regular bread dough. That makes it really simple and quick to divide the batter for your muffin pan.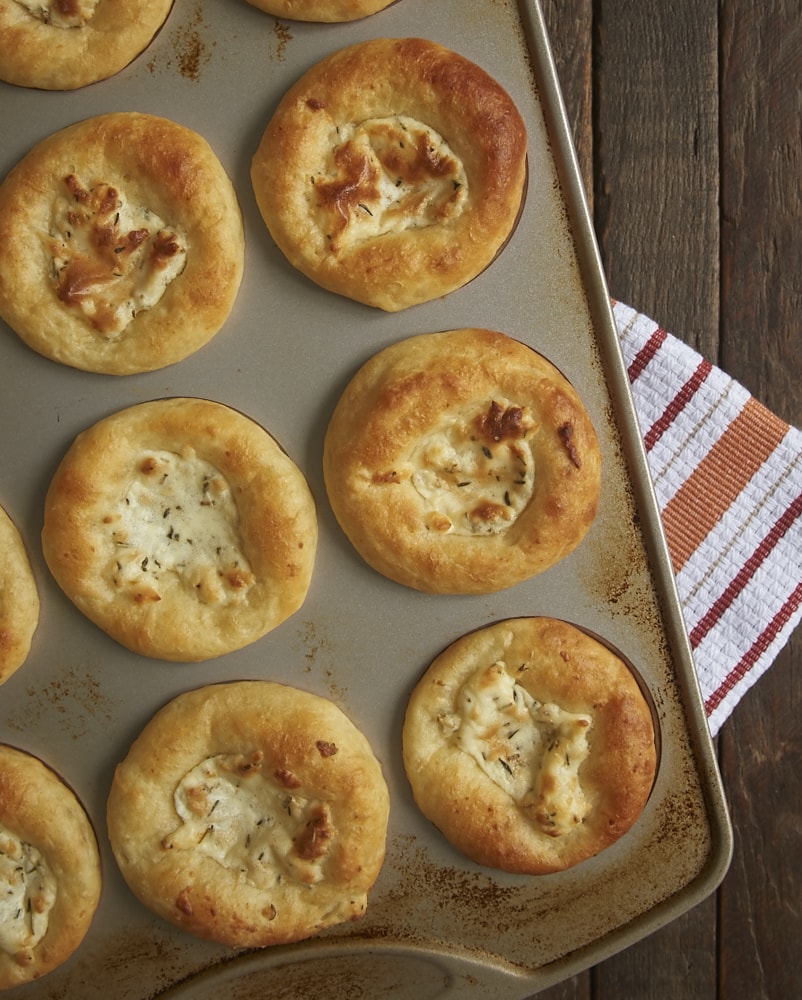 The rolls are really tasty all on their own. There's lots of flavor with garlic and cheese mixed into the batter. But the best part is the topping. Spread on top of each roll is a fabulous mixture of cream cheese and Parmesan cheese, along with some herbs and spices. I could really just eat that mixture all on its own!
In the end, the rolls bake up nice and tall with a soft, light texture. And the flavor. Simply put, the flavor is amazing. They'd be the perfect companion for so many dinners. If you like, you can change the herbs and spices to complement your meal.
If you're less than confident in your yeast baking skills, these rolls are a perfect choice. They're so simple to make, require no kneading, and have wonderful flavor. If you're a yeast baking pro, then you'll still love this recipe for many of the same reasons. This one is earning a permanent spot in my recipe box!
Parmesan Herb Batter Rolls
Yield: 12 rolls
Prep Time: 30 minutes
Cook Time: 20 minutes
Parmesan Herb Batter Rolls are quick to make, require no kneading, and taste so, so good!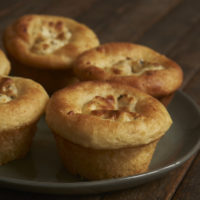 Ingredients:
For the rolls:
2 cups all-purpose flour
1 (0.25 ounce) envelope rapid rise yeast
1 tablespoon granulated sugar
1 teaspoon garlic powder
1/2 teaspoon salt
1/2 cup unsalted butter
1/2 cup milk
1/4 cup water
1 large egg
1/2 cup grated Parmesan cheese
For the topping:
3 ounces cream cheese, at room temperature
1/4 cup grated Parmesan cheese
1 tablespoon milk
1/2 teaspoon rosemary
1/2 teaspoon thyme
1/4 teaspoon garlic powder
Directions:
To make the rolls:
Combine the flour, yeast, sugar, garlic, and salt in a large mixing bowl or the bowl of a stand mixer.
Heat the butter, milk, and water in the microwave or on the stovetop until very warm (120° to 130°F). Add this mixture, the egg, and the cheese to the flour mixture. Beat the mixture with a handheld mixer or a stand mixer on medium speed. Cover and let rest for 10 minutes.
To make the topping:
Using an electric mixer on medium speed, combine the cream cheese, Parmesan cheese, milk, rosemary, thyme, and garlic until thoroughly combined. Set aside.
To assemble and finish the rolls:
Grease a 12-cup standard muffin pan.
Divide the batter evenly among the muffin cups (about 2 to 3 tablespoons of batter in each). Top each with a rounded teaspoonful of the topping mixture, and spread it gently over the top of each roll. Cover the rolls and let them rise in a warm, draft-free area until they have doubled in size (45 to 60 minutes).
Preheat oven to 375°F.
Bake the rolls 15 to 20 minutes, or until golden brown. Cool the rolls on a wire rack.