Baking with yeast is admittedly a bit out of my comfort zone. It's something I always say I'm going to work on improving, but I inevitably bake another batch of cookies or a pie instead. But I remain conflicted because I do love bread.
If you're not a big fan of yeast baking, then I am very happy to tell you that these yeast rolls are amazingly easy to make. And, best of all, they are wonderfully delicious!

As the name says, these rolls are made from a batter instead of a dough. Once it's mixed, you'll notice that it's thinner and pourable versus a regular bread dough. That makes it really simple and quick to divide the batter for your muffin pan.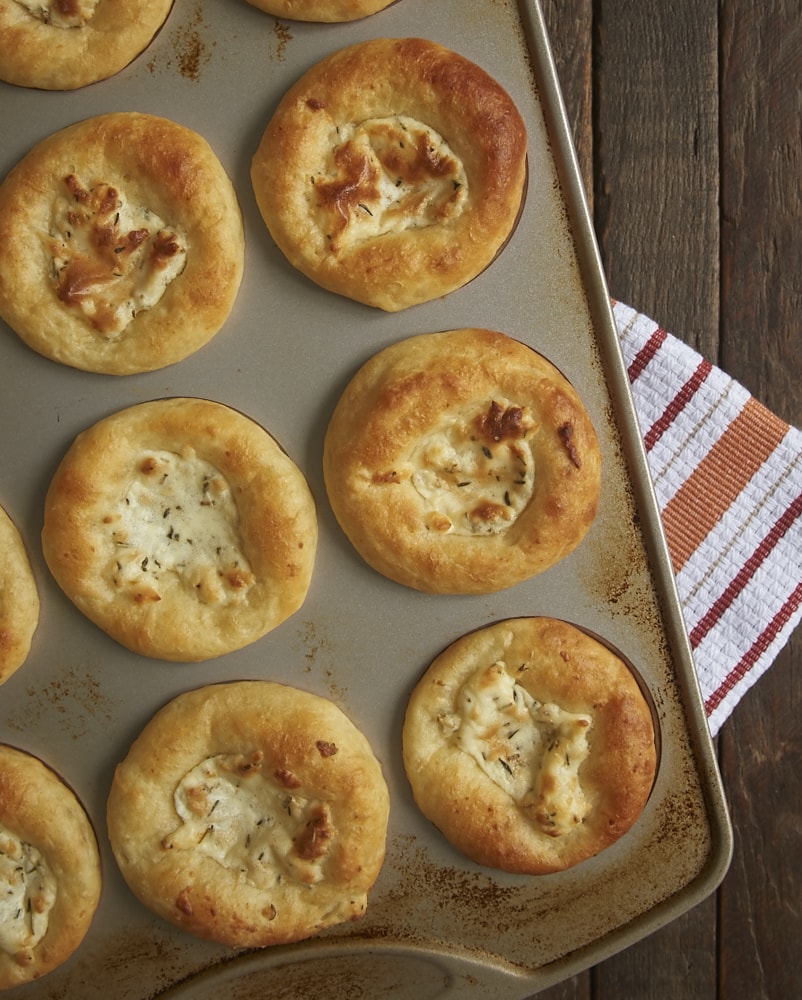 The rolls are really tasty all on their own. There's lots of flavor with garlic and cheese mixed into the batter. But the best part is the topping. Spread on top of each roll is a fabulous mixture of cream cheese and Parmesan cheese, along with some herbs and spices. I could really just eat that mixture all on its own!
In the end, the rolls bake up nice and tall with a soft, light texture. And the flavor. Simply put, the flavor is amazing. They'd be the perfect companion for so many dinners. If you like, you can change the herbs and spices to complement your meal.
If you're less than confident in your yeast baking skills, these rolls are a perfect choice. They're so simple to make, require no kneading, and have wonderful flavor. If you're a yeast baking pro, then you'll still love this recipe for many of the same reasons. This one is earning a permanent spot in my recipe box!