These Peppermint Sugar Cookies are a simple celebration of peppermint flavor in a quick and easy treat. Just add sprinkles!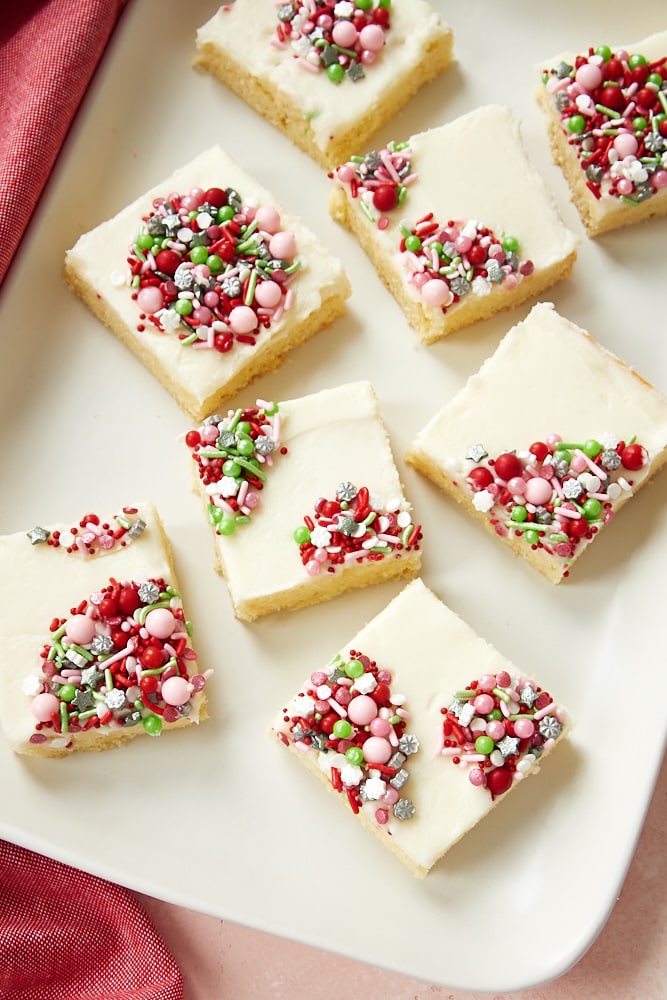 Easy Peppermint Sugar Cookies
One of the holiday season's favorite flavors is peppermint. While there are no candy canes here, you'll find a lovely kick of peppermint flavor in these Peppermint Sugar Cookie Bars.
These beauties start with a simple sugar cookie dough that's spread into a thin layer in a baking pan. This means there's no need for scooping dough and baking multiple pans of cookies. Then, they're topped with a simple frosting flavored with peppermint for a burst of flavor.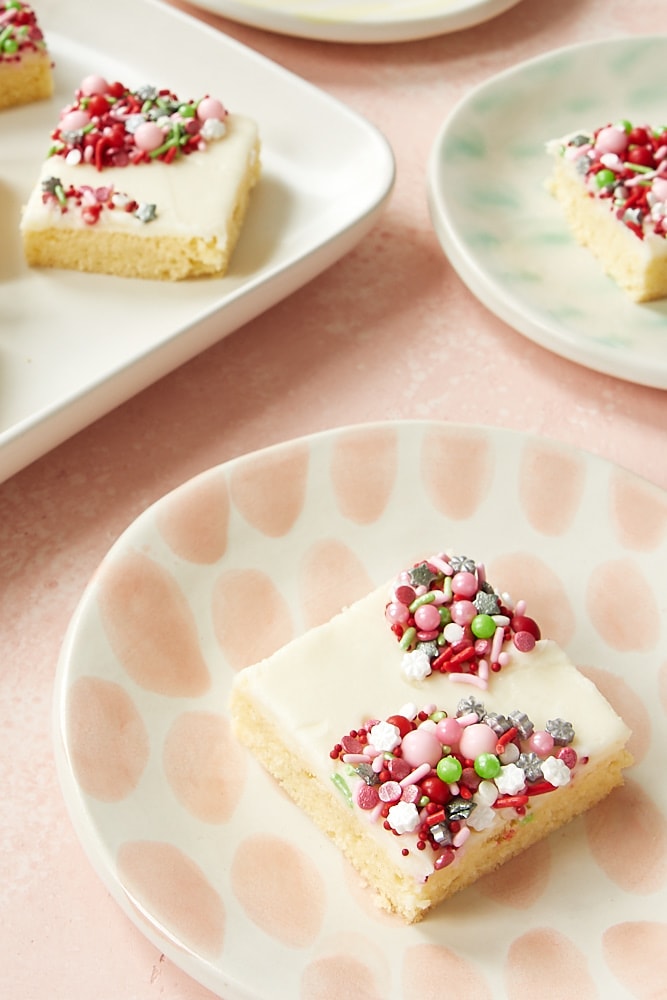 As you might expect from a frosted sugar cookie, these bars are pretty sweet. They're a little further onto the sweet side of the spectrum than the things I usually bake, but I do like this kind of indulgence now and then.
I like to garnish these bars with some fun sprinkles, although big-time peppermint fans may want to sprinkle some crushed peppermint candy on top to take them over the top. You can decorate however you like, by just sprinkling them on top or creating a pattern. In the ones you see here, I arranged the sprinkles in circles of varying size. It's easy to do with some round cutters to guide you, and it creates a fun and pretty effect.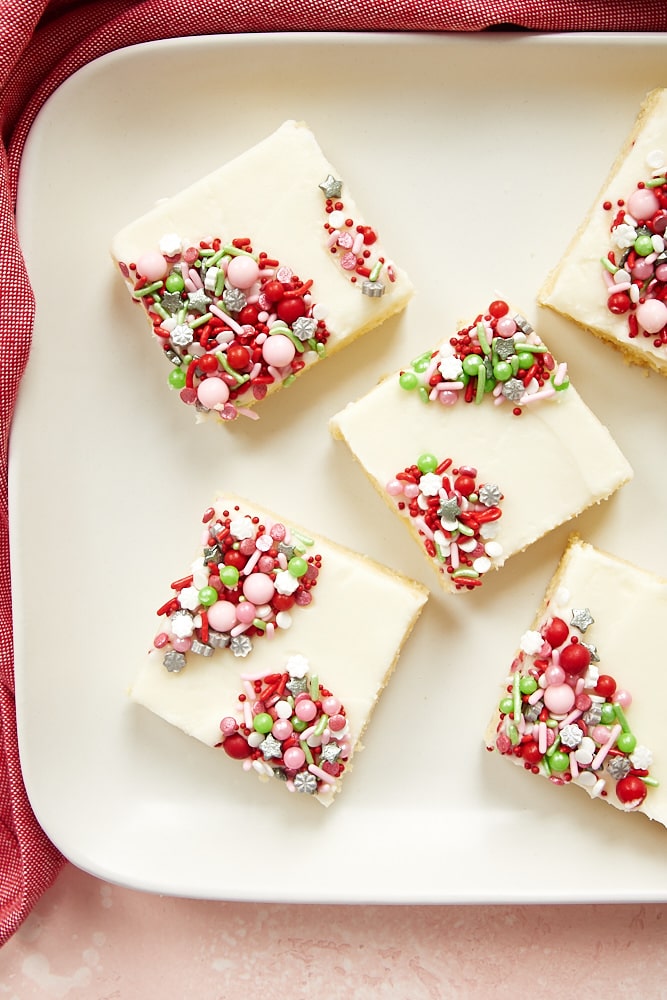 I love the simplicity of these bars. They're so easy to make that you can have them mixed and in the oven in a matter of minutes. Honestly, I take more time obsessing about getting the frosting smooth and the sprinkles just so than I do in mixing the bars and the frosting.
These Peppermint Sugar Cookie Bars look so pretty on a dessert tray, especially with some pretty sprinkles or crushed candy canes on top. They're a perfect addition to your holiday baking!
Find more bar recipes in the Recipe Index.
More Sugar Cookie Recipes
There are so many easy sugar cookie recipes out there to try! I highly recommend these ones as well: