In case you were wondering, I'm still just as much of a fan of chocolate and peanut butter as I've ever been. I hope at least most of you share that sentiment because you're likely to see that combo on this blog for years to come.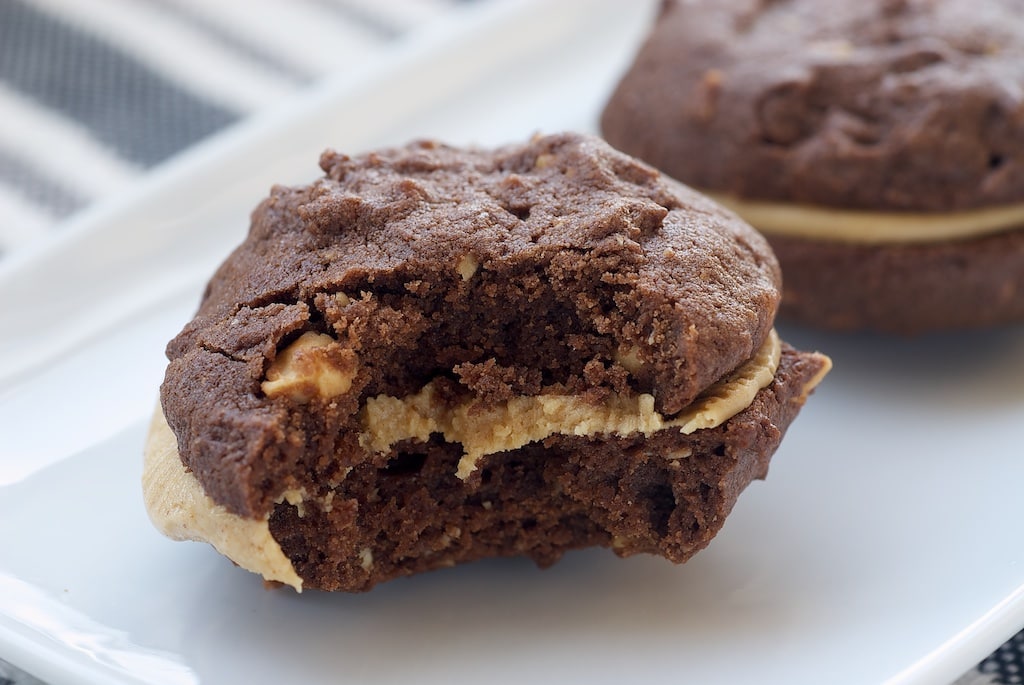 We start with dark chocolate cookies. These are pretty delicious on their own. I love the addition of roasted peanuts to the cookies. I don't think I bake enough with peanuts. Sure, there are plenty of recipes here with pecans or hazelnuts or almonds. But, peanuts just don't show up nearly enough.


Sandwiched between those dark chocolate cookies is a sweet peanut butter filling. It's a really simple and quick filling to make. If it gets too warm as you're working with it, just stick it back in the refrigerator for a few minutes.
If, like me, you are a fan of all things chocolate and peanut butter, be sure to see my collection of BoB's best chocolate and peanut butter recipes.